Travel
Great Ohio Adventures
Ready to try something new? Summer is the perfect time to get outside and push your boundaries. Here's our guide to 12 experiences, from easy feats to extreme endeavors.
June 2019
BY Staff & Contributors | Photo by Matt Shiffler
June 2019
BY Staff & Contributors | Photo by Matt Shiffler
Hot Air Ballooning: Since 2007, Lebanon-based Bella Balloons has offered private flights at sunrise and sunset for adventurous couples looking to mark a special occasion or get a birds-eye view of southwest Ohio. Sights during the hour-long ride include the Little Miami River, Kings Island amusement park and the Cincinnati and Dayton skylines. "It's a very interactive way to see an area," says Mike Gliatti, Bella Balloons' co-owner and pilot. "We actually bring the balloon basket down and touch the tops of the trees." All rides include a post-flight toast. 211 Walnut St., Lebanon 45036, 513/932-3552, flybellaballoons.com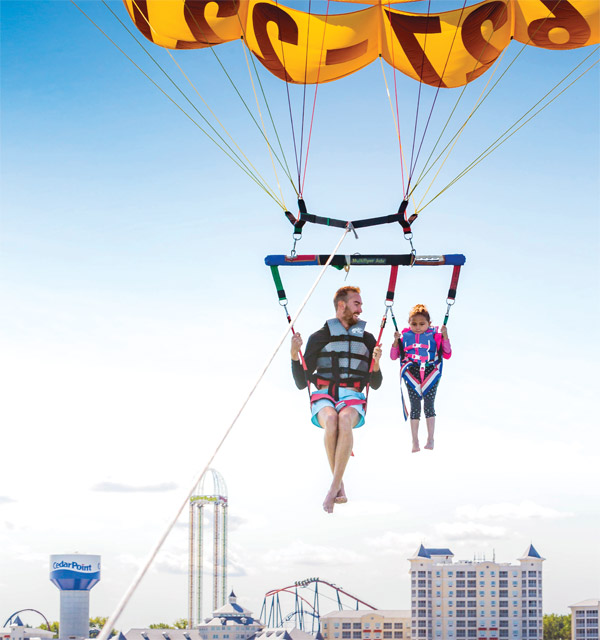 Parasailing on Lake Erie: You can ride the wind just off the Cedar Point Peninsula with North Coast Parasail. Read Story

Geocaching: Treasure hunt along the Scioto River and find the 12 Riverboxes the Dublin Arts Council currently has hidden in nearby parks as part of a geocaching adventure. Geocaching invites searchers to follow a set of GPS coordinates and clues in order to uncover a cache that usually includes trinkets, a logbook or a passport stamp. Those who collect all the stamps at each of the Riverboxes stretching from Amberleigh Neighborhood Park to Dublin Springs Park can exchange their passport for a pin commemorating their accomplishment. For coordinates and clues, visit riverboxes.org.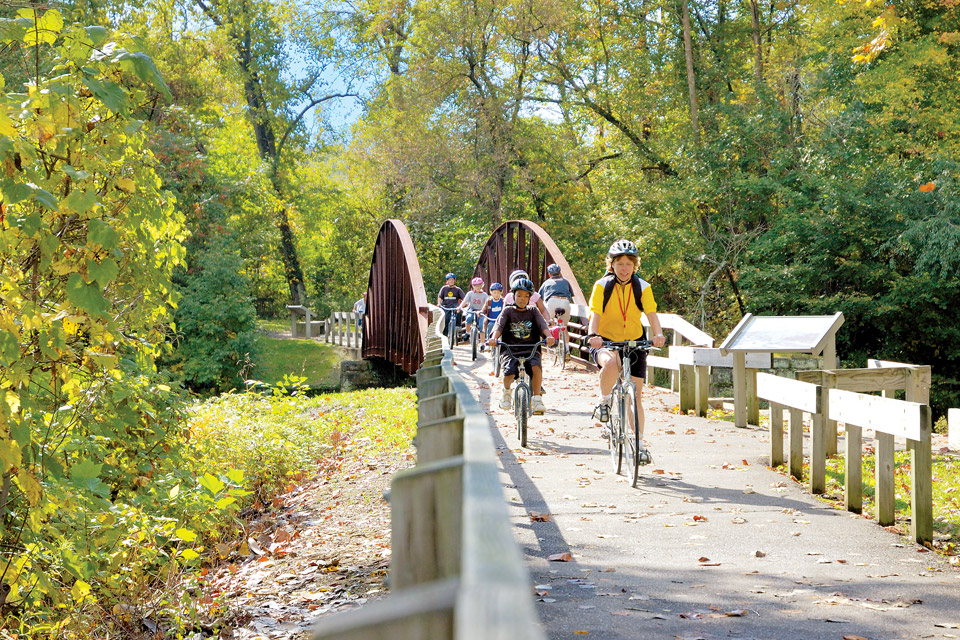 Biking the Towpath Trail: If you want to learn a little Ohio & Erie Canal history, bike this scenic portion of the trail through northeast Ohio. Read Story

Paddleboarding: Enjoy Hocking Hills' remote Rose Lake atop a paddleboard. This hybrid of kayaking and surfing requires balance and practice (as well as your own paddleboard unless you sign up for one of Hocking Hills State Park's instructional sessions). But those who make the half-mile trek from the parking area to Rose Lake will find a serene experience. They may even spot the harmless freshwater jellyfish. "They're about the size of a quarter, maybe a little bigger," says Hocking Hills State Park naturalist Pat Quackenbush. Access is carry-in, off of State Route 374 via a 1/2-mile hiking trail. 740/385-6842, parks.ohiodnr.gov/hockinghills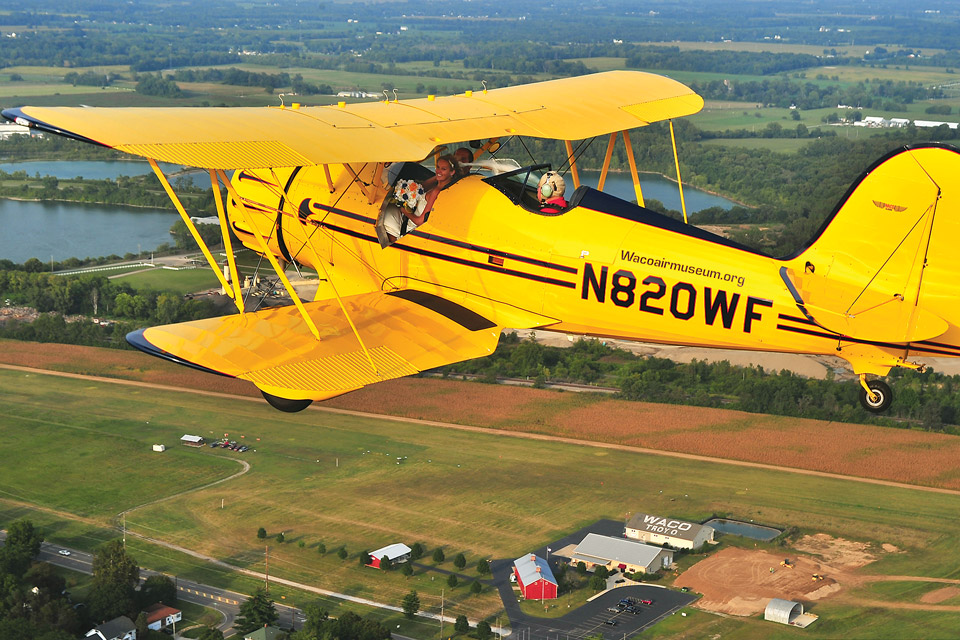 Biplane Rides at WACO Airfield: By the late 1920s, WACO Aircraft Co. in Troy was the largest civil-aircraft manufacturer in the country. Today, you can ride in a plane just like the ones once made here. Read Story

Spelunking: West Liberty's Ohio Caverns are the largest in the state, with more than 2 miles of surveyed passageways that range in depth from 30 to 103 feet. "The stalactites and stalagmites are white, pure white. It's the surrounding walls and ceilings that are very colorful ... a lot of reds, and oranges and blues from different minerals in the limestone," says general manager Eric Evans. In the summer, Ohio Caverns offers two guided tours: both are 1 mile and one hour long. Dress warm. The caverns are a constant 54 degrees. 2210 St. Rte. 245 E., West Liberty 43357, 937/465-4017, ohiocaverns.com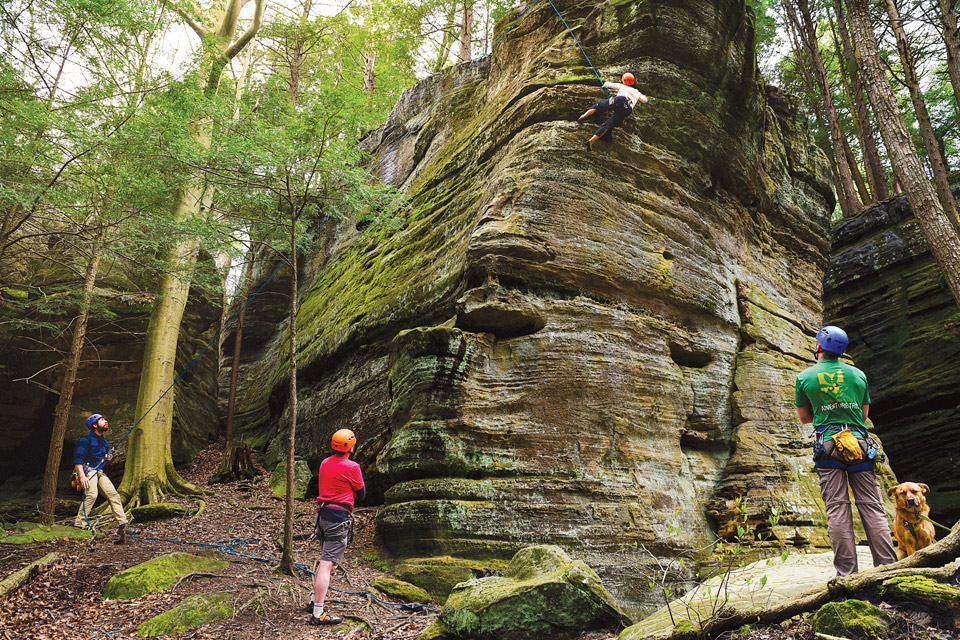 Rock Climbing & Rappelling in the Hocking Hills: Columbus-based Trek Network takes adventurers on excursions throughout Ohio, including Hocking State Forest. Read Story

Skydiving: If you've ever wanted to leap from a plane (or confront your fear of heights), Start Skydiving in Middletown is the place to do it. Thrill seekers can tandem jump with an instructor who pulls the rip chord and guides the parachute to the landing zone, leaving them free to take in the exhilarating sensation of a 120 mph free fall. "It's not falling down, it's more like you're floating," says owner and general manager Gene Newsom, who started the company after retiring from the Army. 1711 Run Way, Middletown 45042, 513/422-5867, startskydiving.com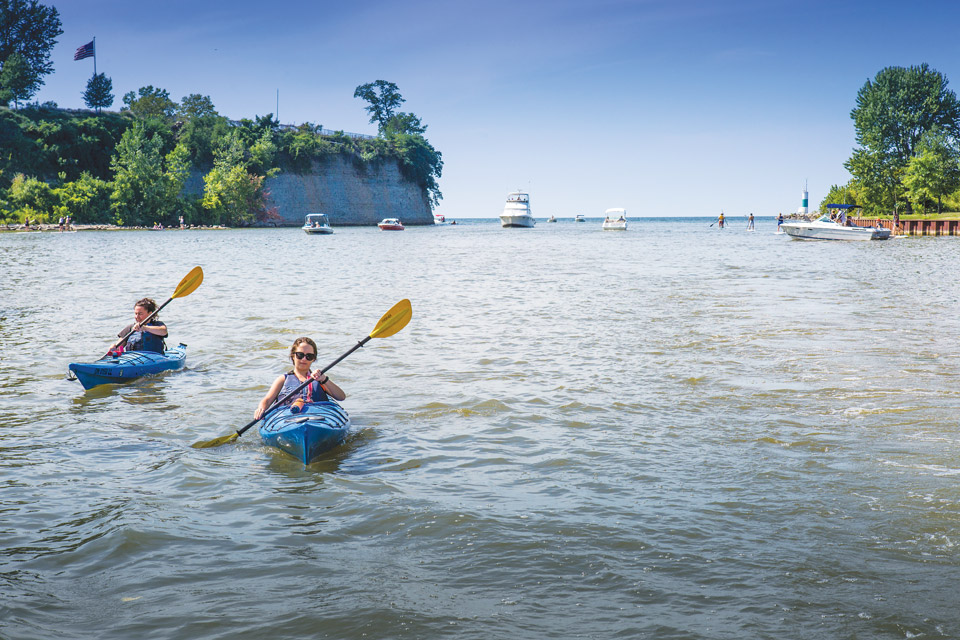 Kayaking on Lake Erie: 41° North let's you go with the flow where the Rocky River meets our Great Lake. Read Story

Canopy Tour: Hocking Hills Canopy Tours in Rockbridge offers four distinct zip-line options, ranging from a SuperZip that reaches heights of 85 feet and speeds of 50 miles per hour to The DragonFly that lets kids gain their independence on pint-size zips. For the classic experience, go with the Original Canopy Tour, which consists of 10 zips, five bridges and a rappel at the end. "[It's] the first tour we ever built. It's completely tree-based," says Hocking Hills Canopy Tours lead trainer C.J. Olt. "It's extremely nature focused." 10714 Jackson St., Rockbridge 43149, 740/385-9477, hockinghillscanopytours.com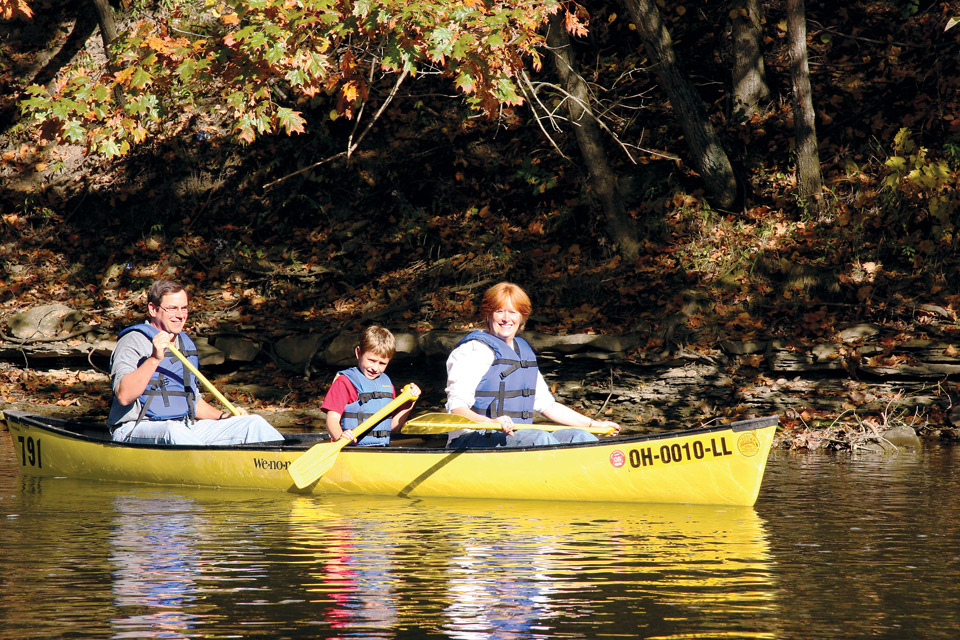 Canoeing the Mohican River: Mohican Adventures in Loudonville has been helping paddlers get out on the water for decades. Read Story