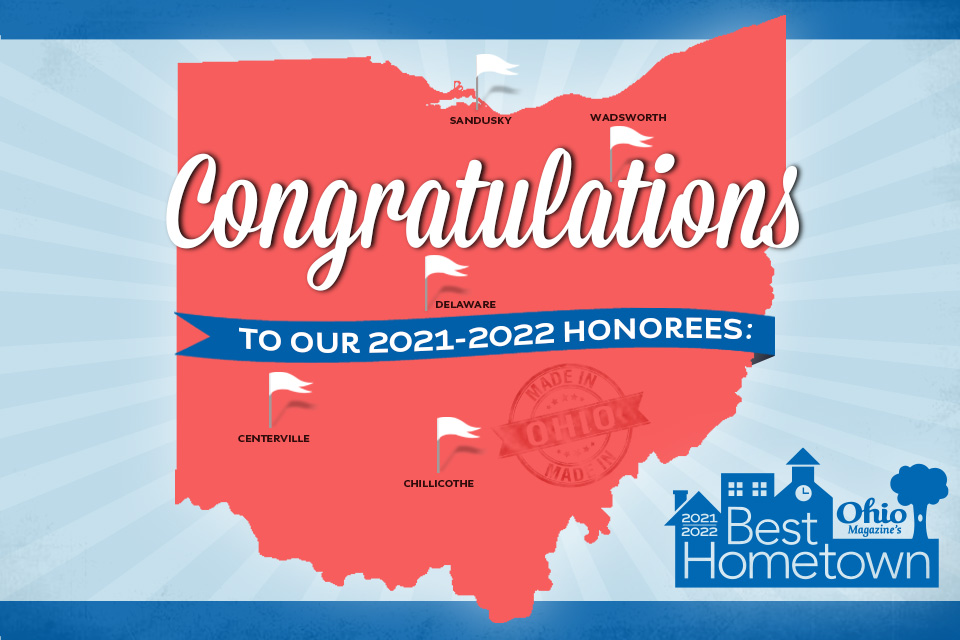 Ohio Magazine recognizes five great places to live, work and visit.
Centerville, Chillicothe, Delaware, Sandusky and Wadsworth will be recognized as great places to live, work and visit in our annual Best Hometowns issue.
To determine the honorees, Ohio Magazine solicited nominations and conducted site visits across the state in the spring and summer. The editors evaluated the nominees in six categories — Community Spirit, Education, Entertainment, Health and Safety, Business Environment and Culture and Heritage — to help finalize their selections.
Each of Ohio Magazine's Best Hometowns will be featured in the November, 2021 and July 2022 issues, showing readers unique places to visit and ways to enjoy each location. The Best Hometowns are encouraged to mark this special honor with celebrations throughout the year.