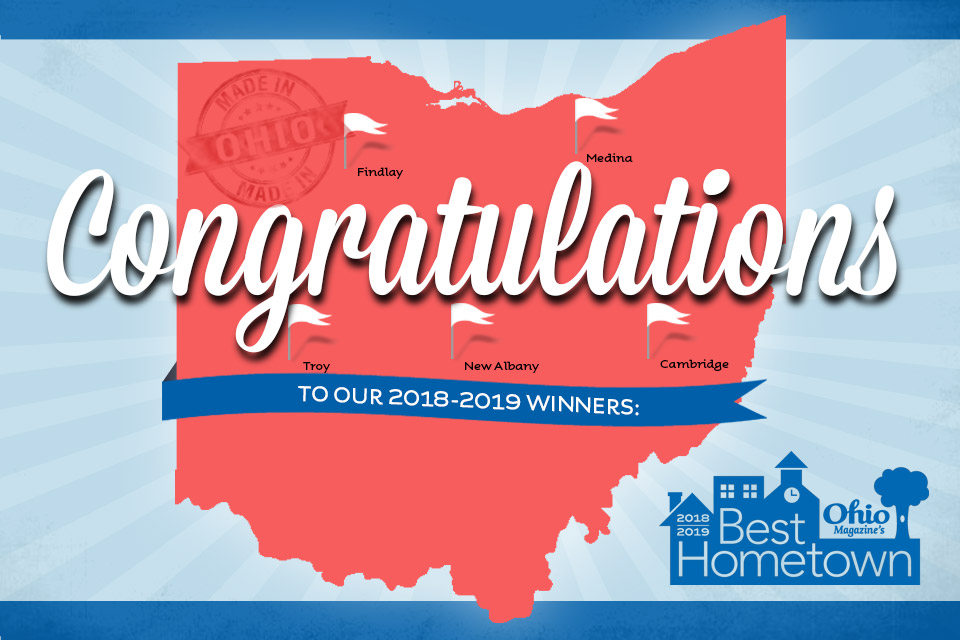 Ohio Magazine recognizes five great places to live, work and visit.
To determine the honorees, Ohio Magazine solicited nominations and conducted site visits across the state in the spring and summer. The editors evaluated the nominees in six categories — Community Spirit, Education, Entertainment, Health and Safety, Business Environment and Culture and Heritage — to help finalize their selections.
Each of Ohio Magazine's Best Hometowns will be featured in the November, January and July issues, showing readers unique places to visit and ways to enjoy each location. Read the articles below to learn more about each town!
This city celebrates its rich heritage with shops and attractions that draw visitors and bring residents together.
This city exudes a small-town feel while boasting a vibrant downtown, strong businesses and welcoming neighborhoods.
This community embraces its rich history in a downtown filled with visitor-friendly destinations.
This charming community in suburban Columbus works to improve residents' lives by focusing on health, wellness and culture.
Cooperation is a cornerstone of this community, which honors its past as it forges a bright future.