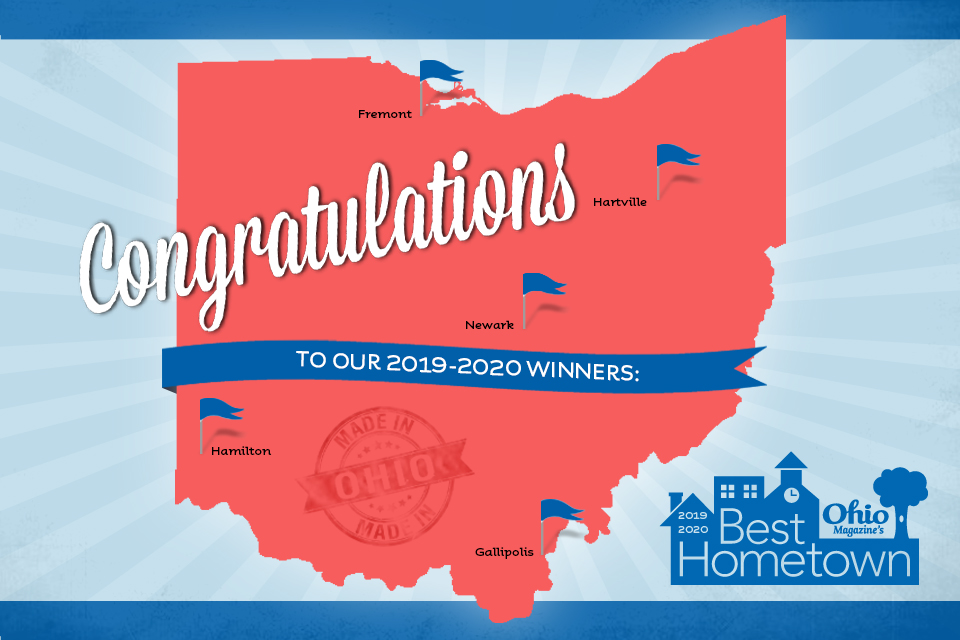 Ohio Magazine recognizes five great places to live, work and visit.
Fremont, Gallipolis, Hamilton, Hartville and Newark will be recognized as great places to live, work and visit in our 14th annual Best Hometowns issue this November.
To determine the honorees, Ohio Magazine solicited nominations and conducted site visits across the state in the spring and summer. The editors evaluated the nominees in six categories — Community Spirit, Education, Entertainment, Health and Safety, Business Environment and Culture and Heritage — to help finalize their selections.
Each of Ohio Magazine's Best Hometowns will be featured in the November, January and July issues, showing readers unique places to visit and ways to enjoy each location. The Best Hometowns are encouraged to mark this special honor with celebrations throughout the year.
The Sandusky River runs through this northwest Ohio community that has deep ties to American history, lots of outdoor recreation and a great downtown.
This historic village settled by French immigrants in 1790 embraces looks to the future with a downtown revitalization program and a stellar public library.
This Butler County community is home to vibrant public art, welcoming businesses and an initiative that highlights the city's 17 neighborhoods.
This Stark County village offers a taste of country living with its inviting downtown shops and beloved destinations that draw travelers from near and far.
Licking County's largest city has reinvented its downtown with upgrades that play on local history while creating a strong sense of community.