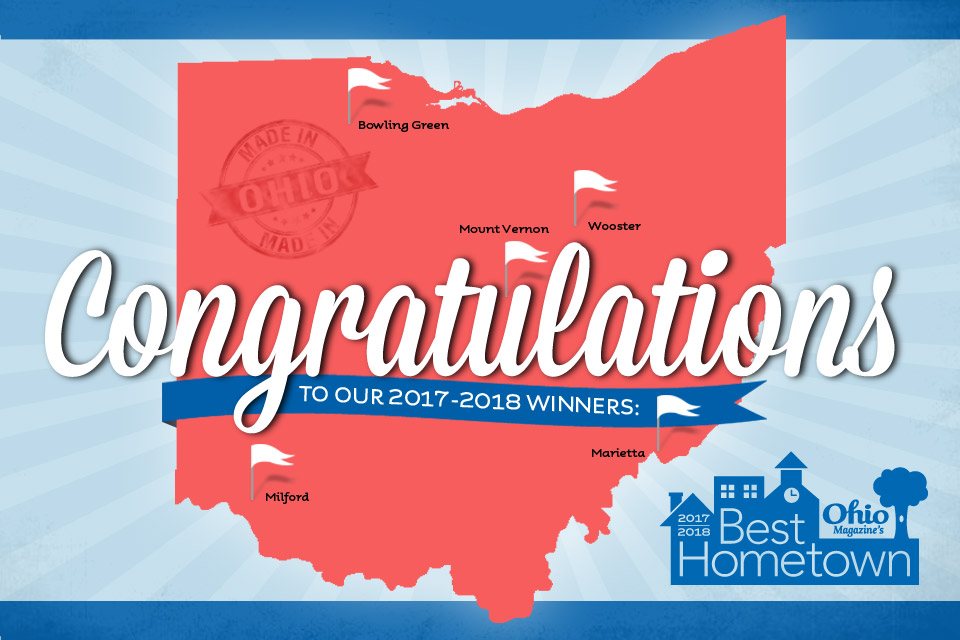 Five Great Places to Live, Work and Play
Bowling Green, Marietta, Milford, Mount Vernon and Wooster are Ohio Magazine's Best Hometowns 2017-2018. Editors evaluated the nominees in six categories — Community Spirit, Education, Entertainment, Health and Safety, Business Environment and Culture and Heritage — and made site visits across the state before naming this year's honorees over the summer. Each town will appear in the November 2017, January 2018 and July 2018 issues of Ohio Magazine. To learn more about our Best Hometown honor and how to nominate your community, visit our nomination page.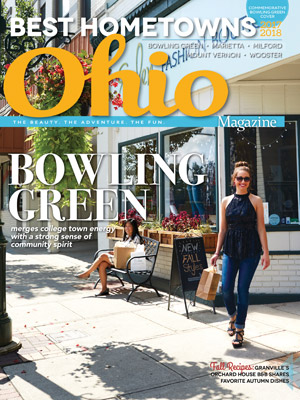 This college town thrives on a strong connection between campus and community and a shared vision for the city's future.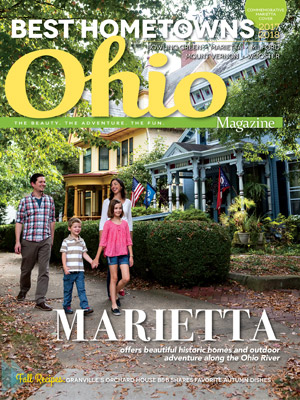 A new generation is helping this riverfront town preserve its rich heritage while embracing a sense of adventure and fun.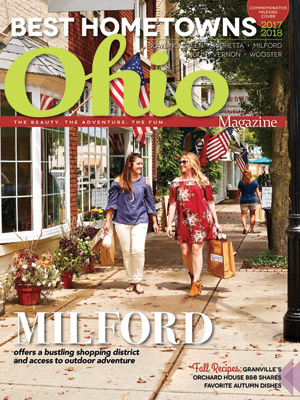 This small city outside of Cincinnati offers history, outdoor adventure and a community of small business owners who work together.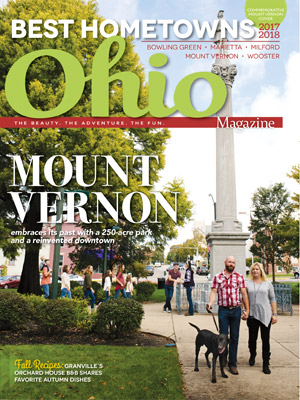 This town honors its heritage with dramatic improvement projects that merge history and community.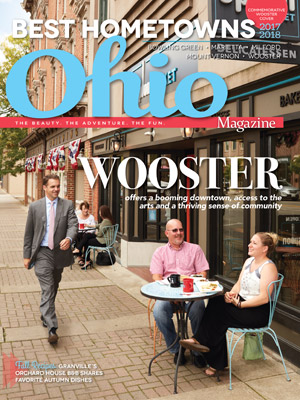 A vibrant downtown, strong businesses, and collaborative community projects reflect this city's can-do spirit.