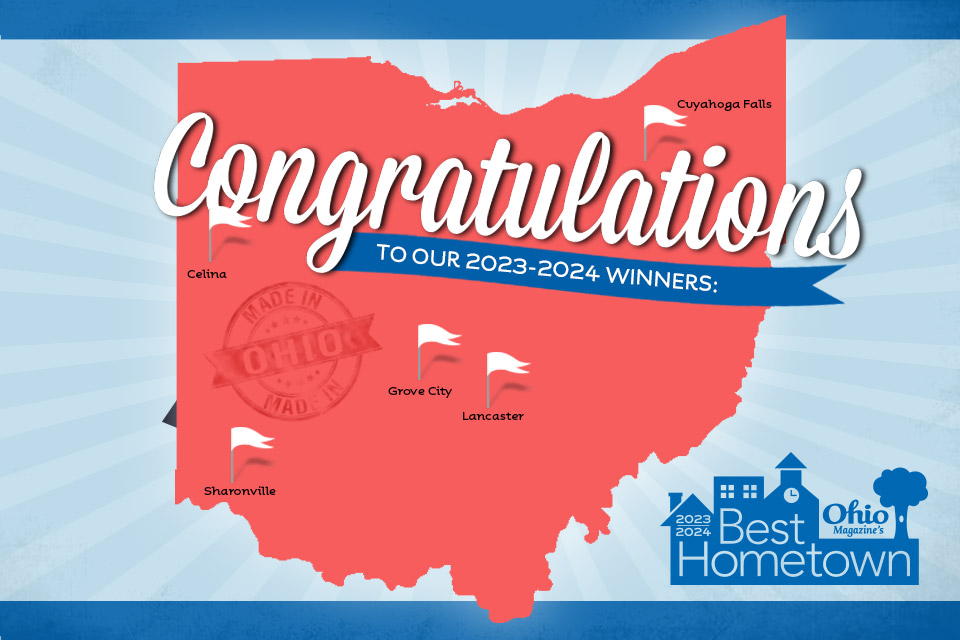 Ohio Magazine recognizes five great places to live, work and visit.
Celina, Cuyahoga Falls, Grove City, Lancaster and Sharonville are recognized as great places to live, work and visit in our 2023-24 Best Hometowns issue.
To determine the honorees, Ohio Magazine solicited nominations and conducted site visits across the state in the spring and summer. The editors evaluated the nominees in six categories — Community Spirit, Education, Entertainment, Health and Safety, Business Environment and Culture and Heritage — to help finalize their selections.
Each of Ohio Magazine's Best Hometowns will be featured in the November/December 2023 and July/August 2024 issues, showing readers unique places to visit and ways to enjoy each location. For more information about past honorees and Ohio Magazine's annual Best Hometowns honor, visit ohiomagazine.com/besthometowns.
Celina
Located along Grand Lake St. Marys, this agricultural area of Ohio embraces its shore-town appeal with waterfront development and businesses that cater to residents and travelers alike.
This riverfront city offers easy access to both Cleveland and Akron, a revitalized downtown district and a range of outdoor recreation options that span hiking, climbing and kayaking.
This Columbus suburb embraces new development that connects past and present and creates a small-town atmosphere with the amenities of city living.
A rich history, downtown revival and location with easy access to both Columbus and the Hocking Hills make this Fairfield County community a great place to live and visit.
A strong business base supports this suburban city just outside Cincinnati that is updating its historic core to further build a sense of place and community.