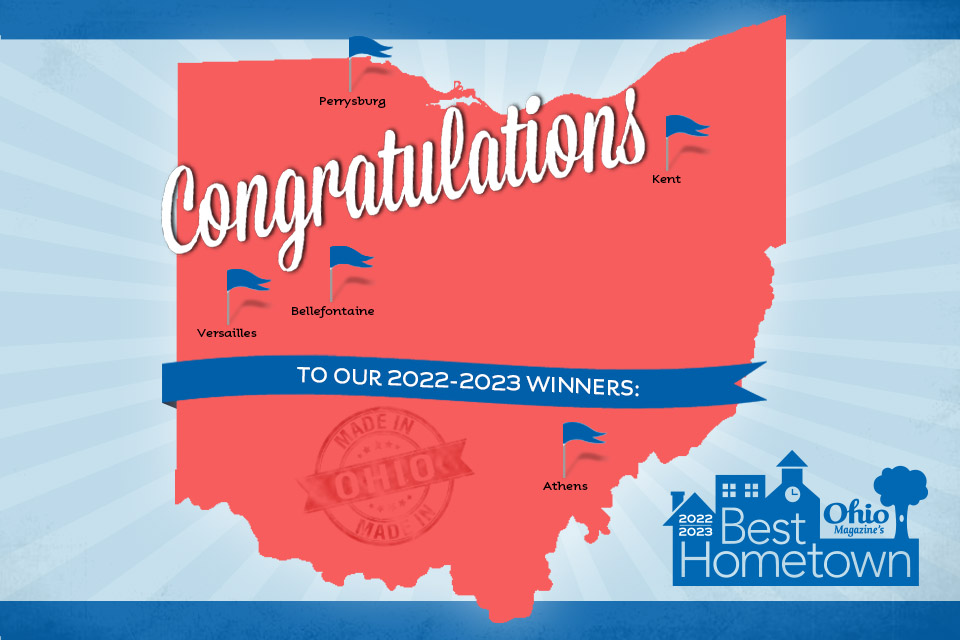 Ohio Magazine announces its
2022-23 Best Hometown Honorees
Athens, Bellefontaine, Kent, Perrysburg and Versailles will be recognized as great places to live, work and visit in Ohio Magazine's annual Best Hometowns issue, which will be published Nov. 1, 2022.
To determine each year's honorees, Ohio Magazine solicits nominations in the spring and conducts visits across the state over the summer. The editors evaluate finalists in six categories — Community Spirit, Education, Entertainment, Health and Safety, Business Environment, and Culture and Heritage — to help make their selections.
Best Hometowns honorees will be featured in both the November/December 2022 and July/August 2023 issues of the magazine and online at ohiomagazine.com, giving readers a look at what makes each community special. Those selected are encouraged to mark the honor throughout the year.
For more information about about past honorees and Ohio Magazine's annual Best Hometowns honor, visit ohiomagazine.com/besthometowns.
Ohio Magazine has awarded its Best Hometowns honor since 2006. Here is our list of honorees from each year.