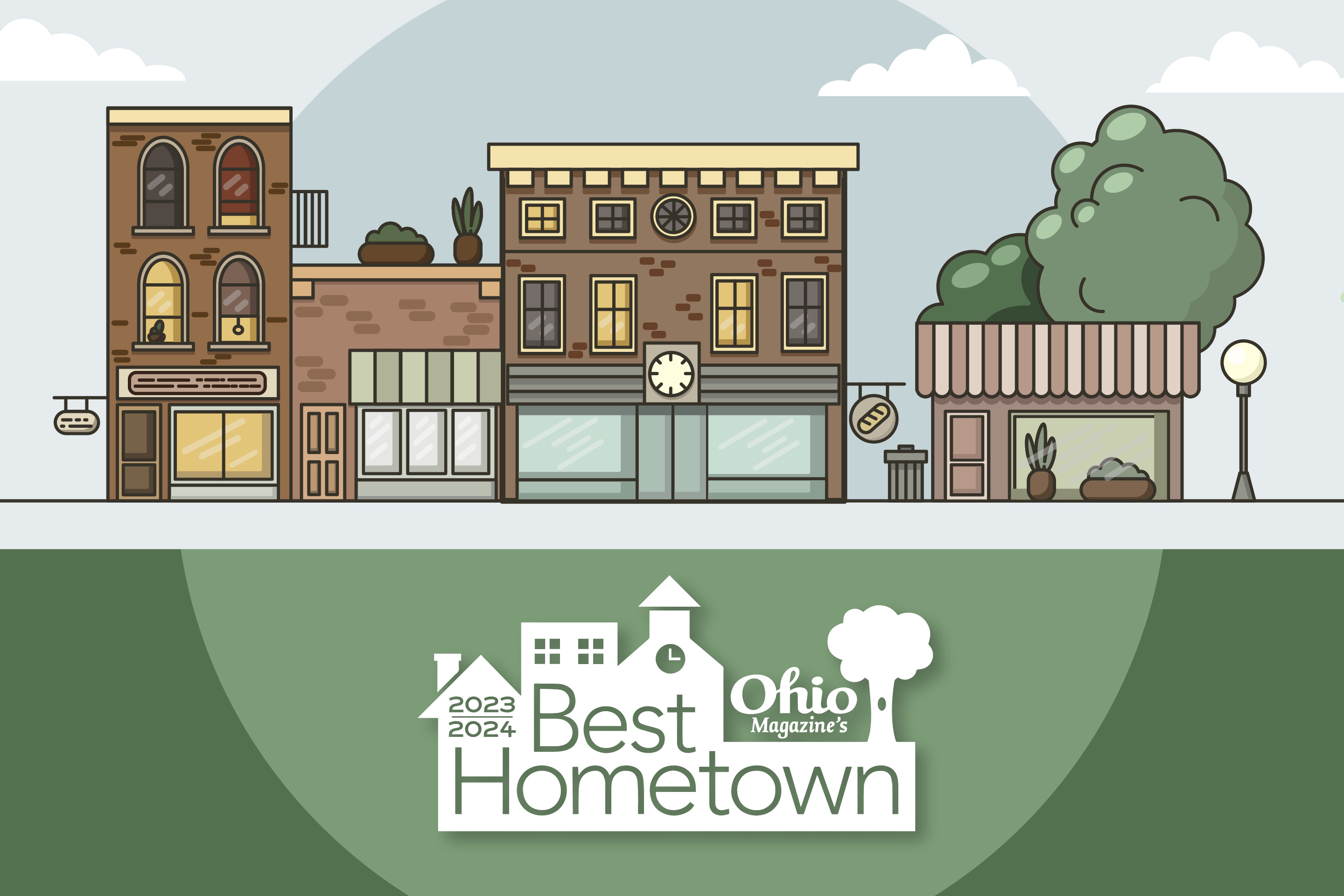 Tell Us Why Your Community Should Be an Ohio Magazine Best Hometown:
Community spirit, strong schools, successful businesses and a shared sense of tradition have always been at the heart of a great place to call home — places where we value the importance of being a good neighbor and appreciate the connective power of working, playing and gathering together.
Since 2006, we have awarded our Best Hometown honor to communities across our state that are not only great places to live, but also interesting places to visit. These are the sort of towns where strangers are treated like friends, local improvement efforts become a focal point of community pride and progress also means remembering the past.
This fall we will once again recognize communities across Ohio that are looking to the future, working together and moving forward.

Nominating Your Town is Easy. Here is Everything You Need to Know:
Share with us (in 500 words or less for each category) some of the inspiring local efforts happening in your community. (We recommend typing your submission in another program and cutting and pasting it into the form in the event you have any problems submitting.) If you'd like to email or send your submission by mail, that's fine as well (details below). All information must be received by April 28, 2023.
Nominations must be received by: April 28, 2023
Email information to:
Jim Vickers, Editor at jvickers@ohiomagazine.com
Mail information to:
Ohio Magazine's Best Hometowns
1422 Euclid Ave., Suite 730
Cleveland, OH 44115
(Materials submitted will not be returned)
If you have any trouble submitting, please call 216-926-8917.