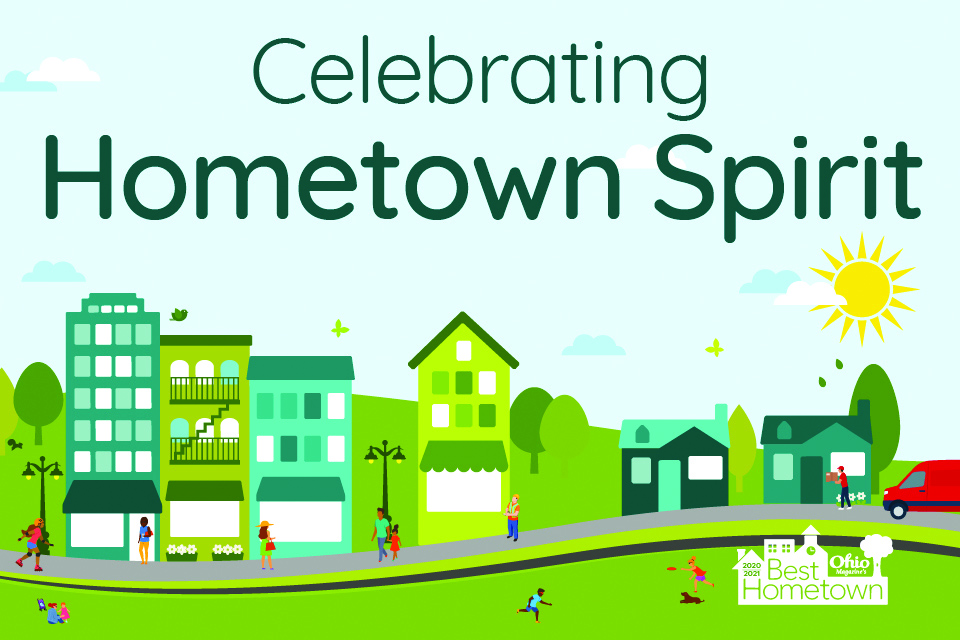 Community spirit, strong schools, innovative businesses and a shared sense of tradition have always been at the heart of a great place to call home. The past several months have made that even clearer as we individually and collectively faced unprecedented challenges that have stretched from our kitchen table to Main Street.
But the toughest times often bring out the best in people — a fact we will celebrate this November as we mark the 15th year of honoring Ohio's Best Hometowns. We will celebrate the inspiring people and efforts that have aided us physically, steadied our spirit and prepared us to move forward together through these challenging times.
We know there are so many inspiring stories to tell. We hope you will share your community's with us.
Share Your Community's Story:
Tell us in 500 words or less for each category about some of the inspiring people and local initiatives that have rallied your community and brought your town together this year. (We recommend typing your submission in another program and cutting and pasting it into the form in the event you would have any problems submitting.)
If you'd like to email or send your your submission by mail, that's fine as well (details below).
Entries must be received by: July 31, 2020
Email information to:
Jim Vickers, Editor at jvickers@ohiomagazine.com
Mail information to:
Ohio Magazine's Best Hometowns
1422 Euclid Ave., Suite 730
Cleveland, OH 44115
(Materials submitted will not be returned)
If you have any trouble submitting, please call 216-377-3707.