Travel
Lake Erie Love: Cruises & Charters
Whether you want to take an evening excursion along our lakefront or cast a line on Lake Erie, these boat lines and fishing charters will get you there.
July/August 2020
BY Linda Feagler and Vince Guerrieri | Photo courtesy of Goodtime III
July/August 2020
BY Linda Feagler and Vince Guerrieri | Photo courtesy of Goodtime III
Lake Cruises
The Goodtime III sets sail on Lake Erie excursions that offer a new view of our shoreline.

Rick Fryan had long been familiar with the Goodtime II, watching his father, Jim Fryan, take the wheel of the Cleveland-based sightseeing vessel to cruise down the Cuyahoga River and out onto Lake Erie. He was always mesmerized by the fish he spied swimming beneath the waves and the stories he and the other passengers heard about the river's history and the Native Americans who once lived along it.

So, it's no surprise that Fryan is now one of three captains aboard the ship's successor, the Goodtime III, and is also the owner of the business his grandfather and great-uncle launched in 1958.

"It's in my DNA," says Fryan, who came aboard as a deckhand in 1986 and earned his captain's license five years later. "I take pride in introducing Lake Erie and the Cuyahoga to people who've never seen it this way before."

In past years, more than 70,000 tourists routinely took the 11-mile trip each summer. Captains and crew offer a dozen tours each week on the four-deck, passenger ship. Offerings have ranged from sightseeing excursions to Friday night smooth jazz and R&B cruises featuring a DJ to Saturday evening sunset cruises that provide spectacular views of the Cleveland skyline. The Goodtime III is also available for private parties, including wedding ceremonies.

"Lake Erie is the lifeblood of the whole north coast of Ohio," Fryan says. "I want passengers, no matter where they're from, to leave the ship in love with this precious resource." 825 E. Ninth St. Pier, Cleveland 44114, 216/242-4517, goodtimeiii.com

---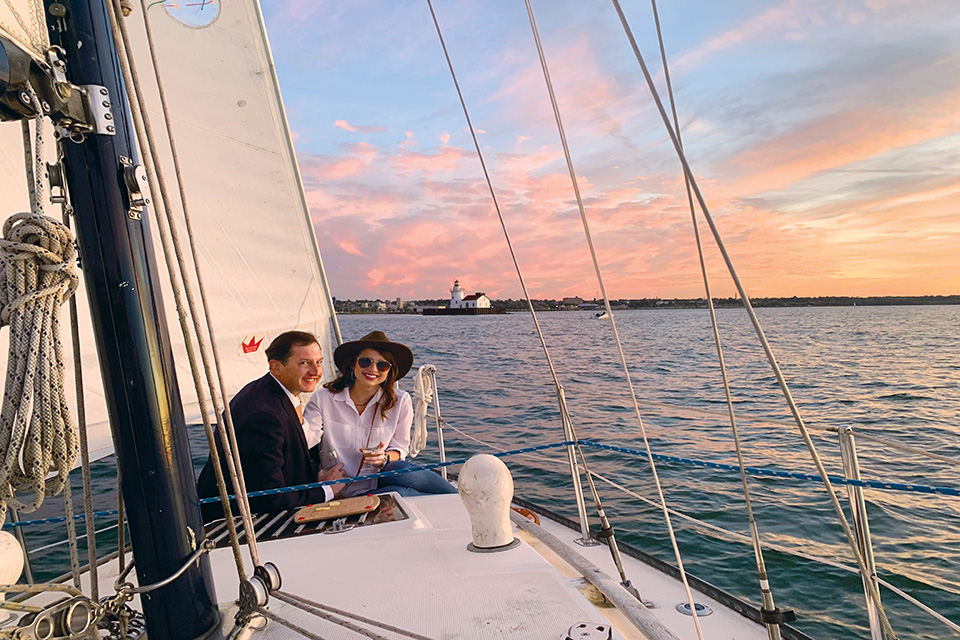 Cleveland Sailing Charters
Scott Sanders will take you out fishing, but his real expertise is sailing. His Cleveland Sailing Charters offers relaxing cruises on placid waters inside the breakwall around Cleveland, or more adventurous rides outside the breakwall. And as a U.S. Sailing certified instructor, he can even show you the ropes. Cruises on his 28-foot sloop Wabi Sabi are limited to six people or fewer. clevelandsailingcharters.com
Nautica Queen, Cleveland
It's one thing to see the Cleveland skyline coming into the city on the highway. It's quite another to see it from the water. Docked along the Cuyahoga River, the Nautica Queen offers lunch, dinner and Sunday brunch cruises on Lake Erie. There are also Friday night wine cruises and one-off excursions for holidays and special events like the Cleveland National Air Show. nauticaqueen.com

Lighthouse and Islands Tour, Port Clinton
In addition to its use as a mode of transportation between the mainland and the Lake Erie islands, the Jet Express also offers excursion trips, including its annual Lighthouse and Islands Tour (set for Sept. 20). The daylong trip covers about 75 to 80 miles of Lake Erie's western basin, including the islands and Point Pelee, mainland Canada's southernmost spot. jet-express.com

---

Learn to Sail at Harbor North in Huron
For more than 30 years, Harbor North has offered sailing lessons, covering everything from the basics of operation all the way to various U.S. Sailing certifications, including one that allows its holder to charter and sail a vessel without any supervision. (Harbor North also offers an annual women's sailing weekend, which usually occurs each year in June.) All classes start at Harbor North's Huron facility and begin with a 33-foot boat with a nine-horsepower engine and include cruises on Lake Erie or to the islands. Class sizes are small — no more than four students — and individual instruction is available. 400 Huron St., Huron 44839, 419/433-6010, harbornorth.com

---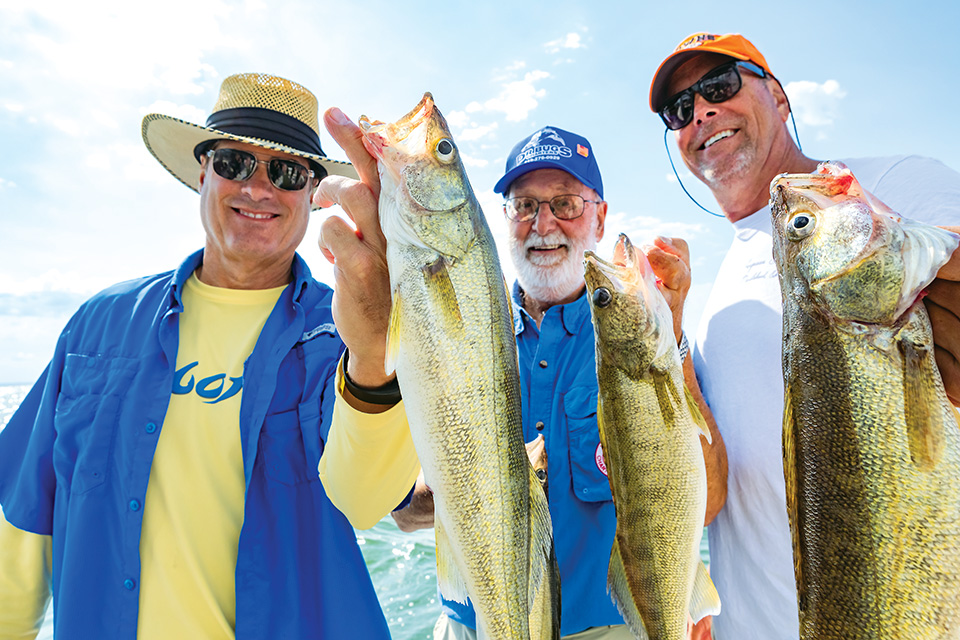 Go Fish
If you want to cast a line on Lake Erie, these charters can get you there.
Dr. Bug's Fishing Charters • Oak Harbor
Dr. Bug's Charters doesn't have to go far from its dock for walleye in the spring, but as the summer moves on, boats get farther out: 10, 12, even 14 miles, near the Michigan line and the border with Canada. By fall, the attention turns to walleye and yellow perch. drbugscharters.com

Reel Fun Charters • Toledo
The western basin of Lake Erie is known as a prime spot for walleye fishing, particularly early in the year when they come in to spawn. Toledo's Reel Fun Charters has long been taking anglers to the area near the Maumee River and Maumee Bay, but it also offers sightseeing tours of the river. reelfuncharters.org

Lake Erie Fishing Adventures • Lorain
During summer, Lake Erie Fishing Adventures takes its customers 3 to 15 miles out from its dock in Lorain to hunt for steelhead trout or walleye. In the fall, the boat travels farther west to Maumee Bay — not for fishing, but to hunt waterfowl. lakeeriefishingadventures.com

OUR GREAT LAKE: History Lessons | Ohio Lighthouses | Along the Shore | Cruises & Charters | Kayaking & Water Trails