Travel
Ohio State Fair: Where to Cool Off
When the midday sun starts to blaze, it's time to look for a little shade. Here are spots to chill out and discover some really cool things.
July 2019
BY Jim Vickers | Photo by Jim Vickers
July 2019
BY Jim Vickers | Photo by Jim Vickers
The Midway rides are fun and Kiddieland delights the little ones, but there comes a time in every fair-goer's visit that you just want to grab some shade. The good news is a variety of buildings across the fairgrounds offer a wealth of diversions, whether you want to browse the works of some blue-ribbon-winning artists or watch model trains, learn about Ohio fish and aquatic creatures or check out a display dedicated to Apollo 11. Then, there are the exhibitors selling everything from sugar gliders (Google that one) to home decor to novelty gifts (the Splat Balls in the Bricker Marketplace Building were one of the most unusual finds we encountered.) Here's our rundown on five spots where you can beat the heat and make some cool discoveries along the way.

*Download the Ohio State Fair map here to locate the buildings listed below or pick one up at the information center just inside the main gates.*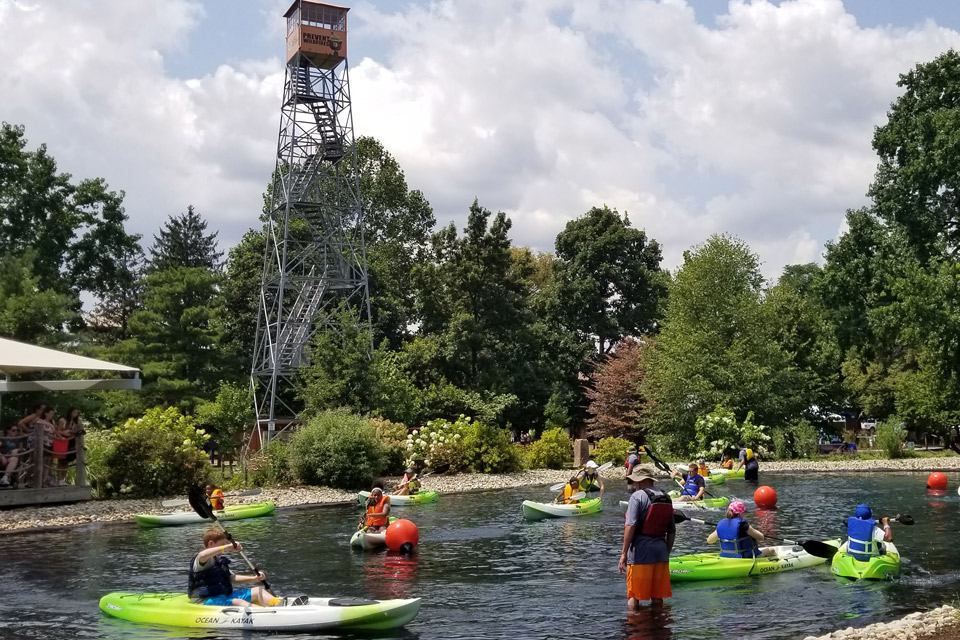 ODNR Exhibits | Natural Resource Park
The Ohio Department of Natural Resources' 8-acre Natural Resource Park at the southern end of the fairgrounds offers a wooded summer respite for fair-goers, but it's also a place to learn about our state's natural features and the living things that call them home. Nature lovers will be delighted by the hands-on exhibits, including ones that allow visitors to pick up crawfish and take a closer look at hard-to-spot creatures like dragonfly nymphs (with the help of Ohio Department of Natural Resources staffers). You can also step inside a yurt and cabin like those available at some of our state parks, and the little ones can try their hand at paddling a kayak in a small on-site pond. Also, don't miss grabbing a photo with the 14-foot animatronic Smokey Bear.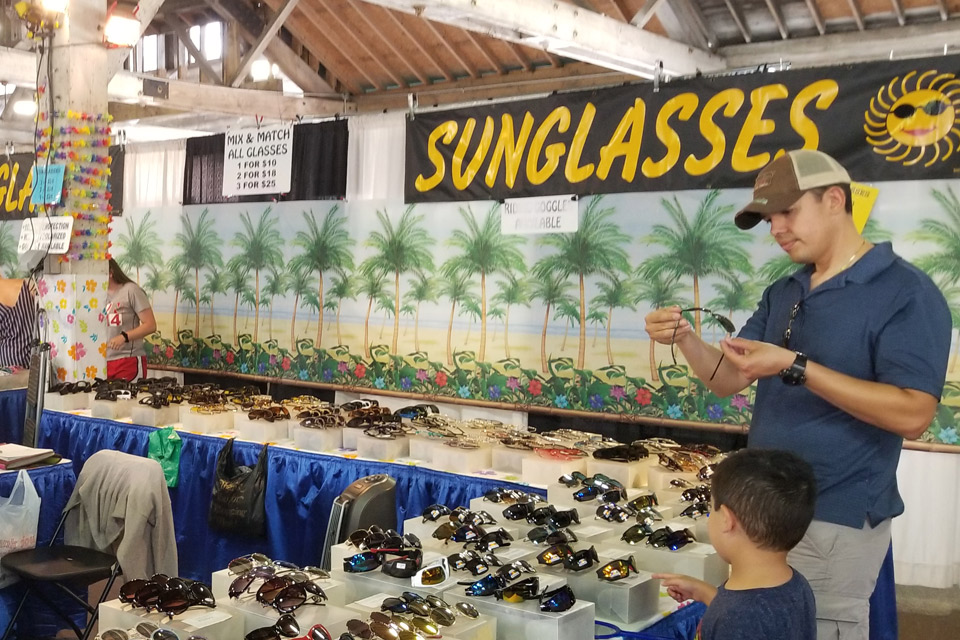 Exhibitors & International Food Court | Bricker Marketplace Building
From novelty toys to beautiful blown-glass creations to displays from the state agencies in charge of transportation and tourism, a visit to the Bricker Marketplace Building promises plenty of fun diversions. There's also an international food court on-site offering tastes of Italy, Mexico, Greece and more. If you only have time for a short visit, seek out the Ohio Department of Tourism exhibit that celebrates and features artifacts from Apollo 11. (Also be sure to stop by the Dairy Products Building to see this year's tribute to Ohioan Neil Armstrong and his fellow Apollo 11 crew members.) If you have time, be sure to swing by the Ohio Magazine booth to take advantage of the special subscription deal with have for Ohio State Fair attendees.

Agricultural Displays | Land & Living Building
Farming is essential to Ohio's economy and the Land & Living Building brings Ohioans up close to what working the earth really means. In addition to displays of machinery ranging from agricultural drones to enormous tractors, the exhibits here also include eggs that are in the process of hatching (you can take a peep at the newborn chicks on the opposite side of the display) and interactive games that explain concepts like farm commodities. If you've ever been curious about the realities of being a farmer, you can get a flavor for it here.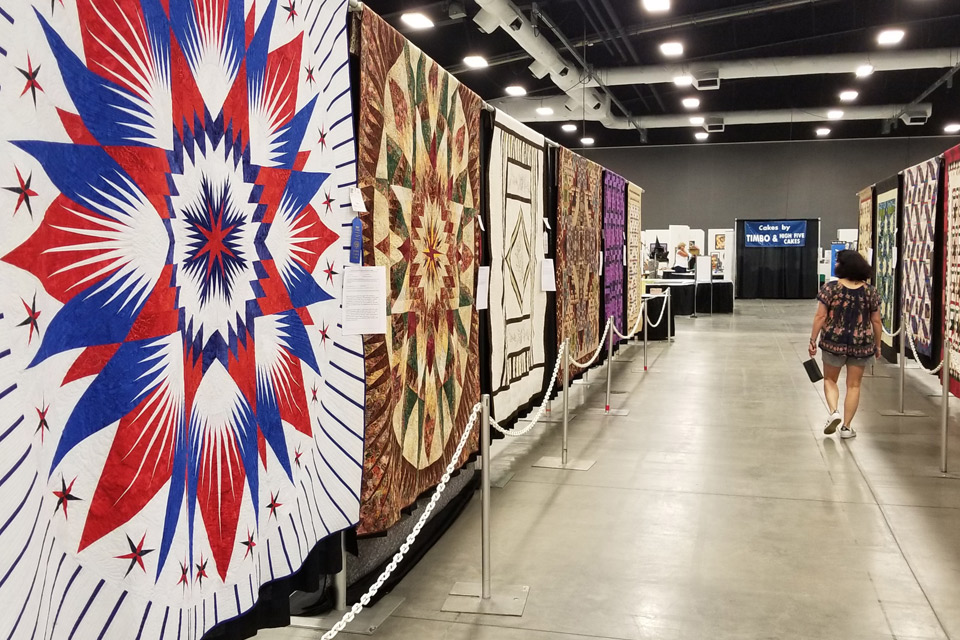 Creative Arts & Model Trains | Kasich Hall
Visit this building to check out prize-winning fair submissions ranging from brilliantly patterned quilts to incredibly elaborate cakes. The art on display here also includes an exhibition featuring works made by military veterans. Then, there are the detailed model train displays — courtesy of the Central Ohio Model Railroad Club — that feature fun details hidden in the landscape. (Keep an eye out for the cow being abducted by a UFO.)

Exhibitors | Shoppes at North Commercial
You never know what you'll find at the Ohio State Fair's Shoppes at North Commercial pavilion, as evidenced by a guy pulling a sugar glider out of his pocket during our visit. The tiny marsupials can be purchased as pets and, apparently, can even live in a house that has dogs and cats. That may be the most unusual thing we encountered, but the offerings here run the gamut. You may also get the chance to talk with Ohio State University football superfan Buck I Guy, find a laser-cut wooden case for your mobile phone or rediscover a vintage toy from your youth.

Explore the Fair: Iconic Spots | Food Guide | Animal Attractions | Where to Cool Off | Show Times

For more information about the Ohio State Fair, which runs through Aug. 4, visit ohiostatefair.com.