Travel
19 Winter Getaways in Ohio
Whether your idea of winter fun is hiking, skiing or hanging out around a cozy fire, these ideas will help you make the most of the season.
Jan./Feb. 2022
BY Sarah Druhan, Macy Kile, Tyler Saunders and Rebecca Vernak | Photo courtesy of Snow Trails in Mansfield
Jan./Feb. 2022
BY Sarah Druhan, Macy Kile, Tyler Saunders and Rebecca Vernak | Photo courtesy of Snow Trails in Mansfield
Snowy days are good days. And in Ohio, we certainly see our fair share of them throughout the winter months. Embrace the chill by taking the family snowboarding, tubing or skiing at four northeast and central spots for downhill thrills. Spend a couple days in a comfortable cottage with unique features you won't find anywhere else. Or dig in at a few of our favorite inns that are perfect for foodies. Whether you're looking for an afternoon on the slopes, scenic hikes and frozen waterfalls, or a cozy cabin for a couple's getaway, here are ideas and inspiration for making the most of the season.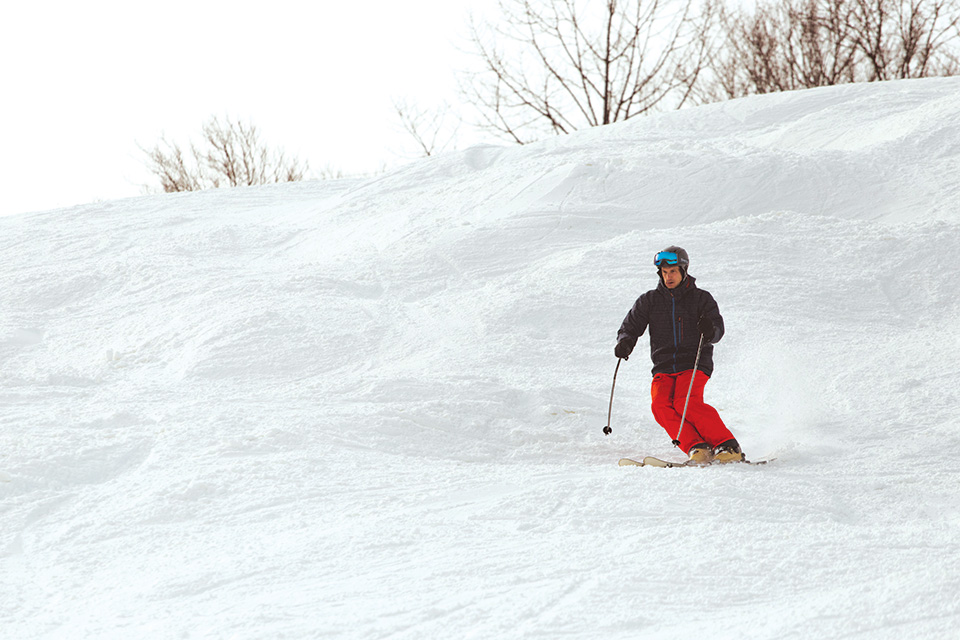 4 Places to Ski in Ohio this Winter:
These favorites across northeast and central Ohio offer downhill thrills without ever leaving the state.
4 Cozy Cottages in Ohio to Stay at this Winter:
Our state has so many places to make a getaway as the snow flies. You'll love these four spots.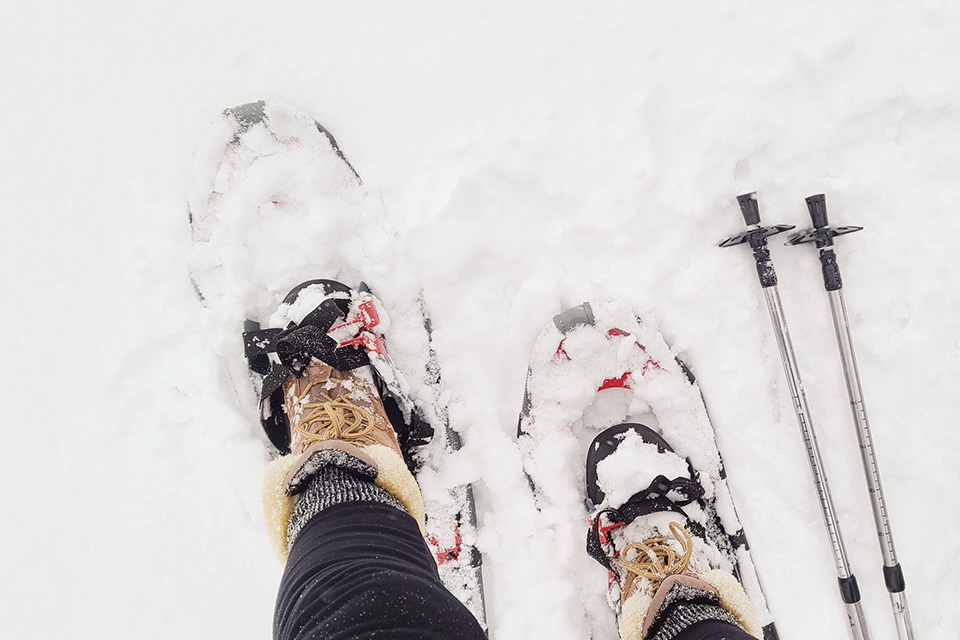 Snowshoeing in Cuyahoga Valley National Park:
Once the white stuff piles up, borrow a pair of snowshoes for free at Cuyahoga Valley National Park's Boston Mill Visitor Center. Rentals for those ages 16 and older are first come, first served, starting at 10 a.m. daily and the shoes must be returned by 4 p.m. (A driver's license is required for rentals.) A variety of sites within the 33,000-acre national park are great for snowshoeing. Take on a portion of the Ohio & Erie Canal Towpath Trail near the visitor center or drive to another location. Park at the Octagon Shelter to hit the half-mile Forest Point Trail or head to the Kendall Lake lot to walk the Cross Country Trail (2.5 miles). There must be at least 4 inches of packed snow on the ground, so be sure to call the visitor center to check before traveling.
6947 Riverview Rd., Peninsula 44264, 440/717-3890, nps.gov/cuva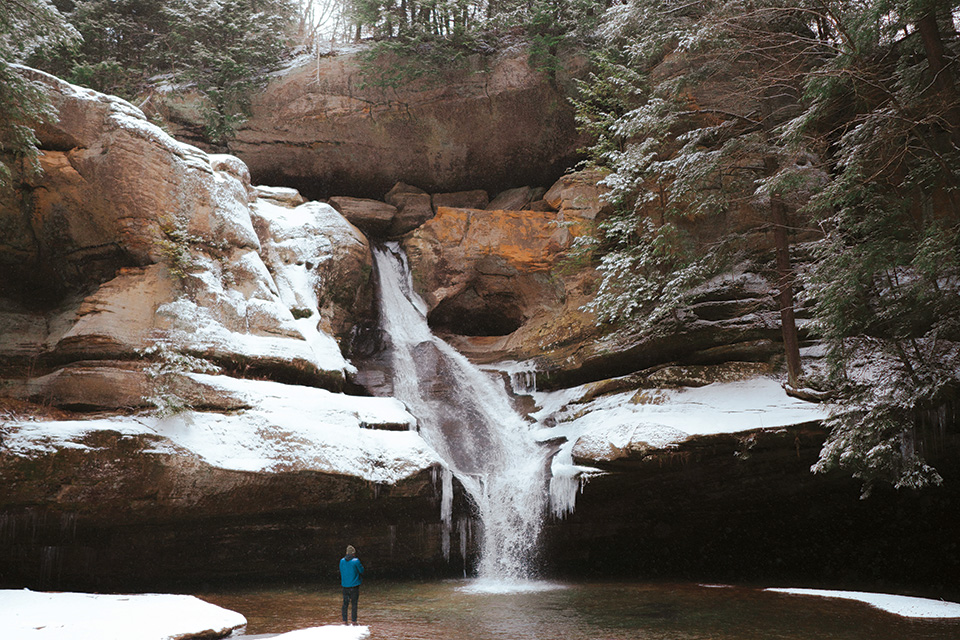 3 Waterfalls in Ohio to Visit this Winter:
The Hocking Hills region is filled with waterfalls, and these three are particularly incredible once temperatures fall.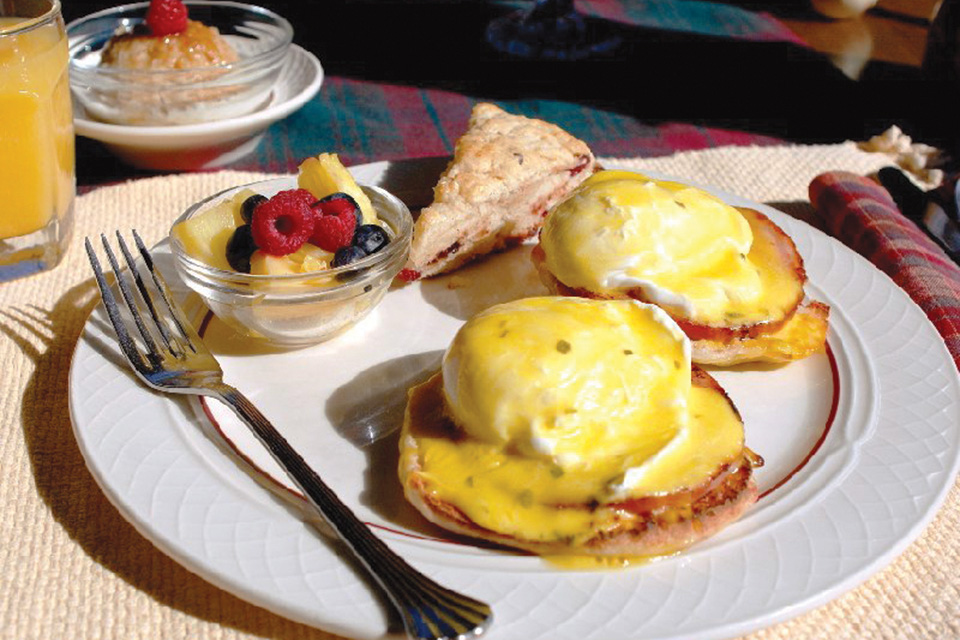 3 Ohio Inn Getaways for Foodies:
Whether you're looking for lake views or a forest retreat, these inns promise cozy winter getaways and great meals.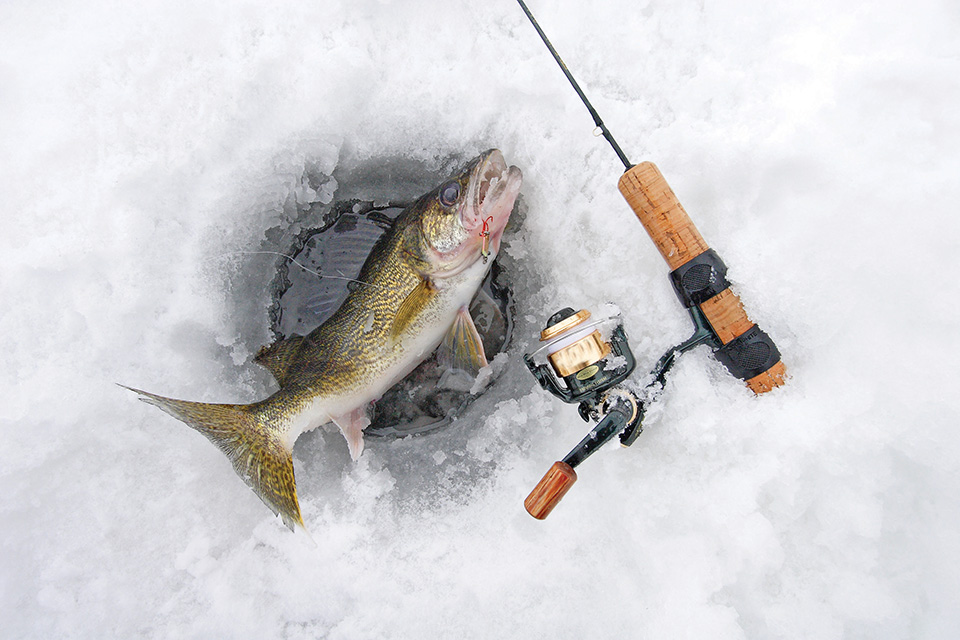 Ice Fishing on Lake Erie:
As a thick crust of ice covers Lake Erie, Toni Muscioni, a United States Coast Guard licensed captain, takes customers out on private fishing excursions in his heated and enclosed airboat. The ice-fishing trips for groups of up to six people run from 6:30 a.m. to 2:30 p.m. seven days a week (as ice permits), starting at Catawba Island State Park and heading through the western basin of Lake Erie to as far as West Sister Island. "I go out there with the customers, drill holes, supply bait, and show them different tactics," says Muscioni. One such tactic includes jigging, a kind of fishing lure used for catching large fish like walleye. Although ice fishing is popular for men (around 85% of his customer base), many women book trips as well. After a day of fishing, customers can keep the walleye they catch.
Charters run January through March when conditions allow. Call 419/366-8472 for reservations. icefishinglakeerie.com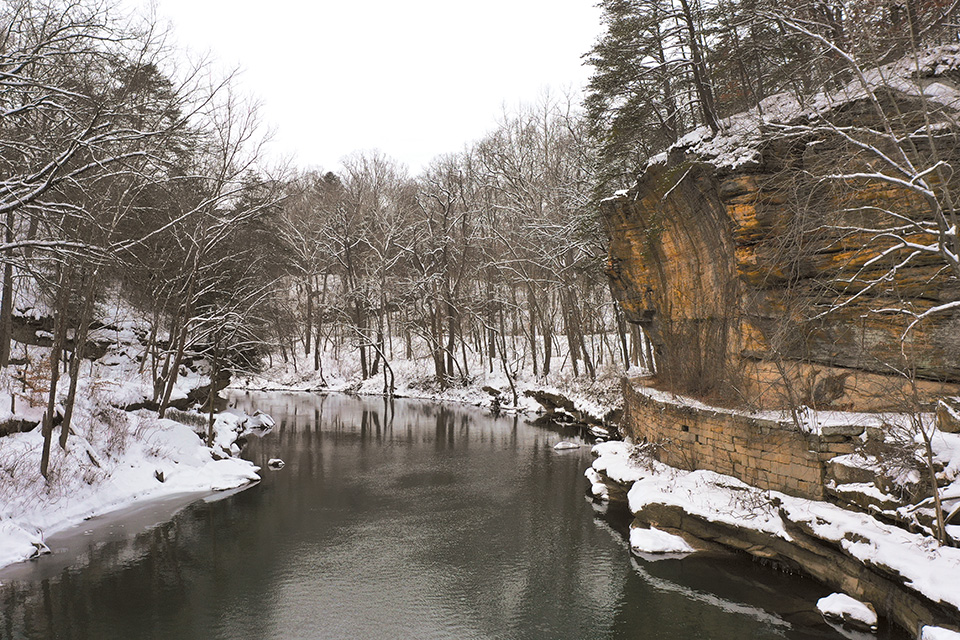 3 Great Winter Hikes in Ohio:
Snow-covered scenery makes winter a great time for one of these treks.