Travel
| Great Ohio Road Trips
Great Ohio Road Trips: Southeast
We head to southeast Ohio for an art-inspired road trip to The Dairy Barn Arts Center, JustAJar Design Press, stops along the Ohio Art Corridor and more.
BY Jim Vickers | Photos by Stephanie Park
BY Jim Vickers | Photos by Stephanie Park
It's our pleasure to bring you along on this art-inspired road trip through southeast Ohio, and this year we've teamed with Ohio. Find It Here. This month, we visit a restored dairy barn that showcases beautiful art, a shop in downtown Marietta that embraces vintage printing techniques and an Ohio Art Corridor that features nearly 150 miles of sculptures and other works. So, hop in, buckle up, and let's hit the road.
---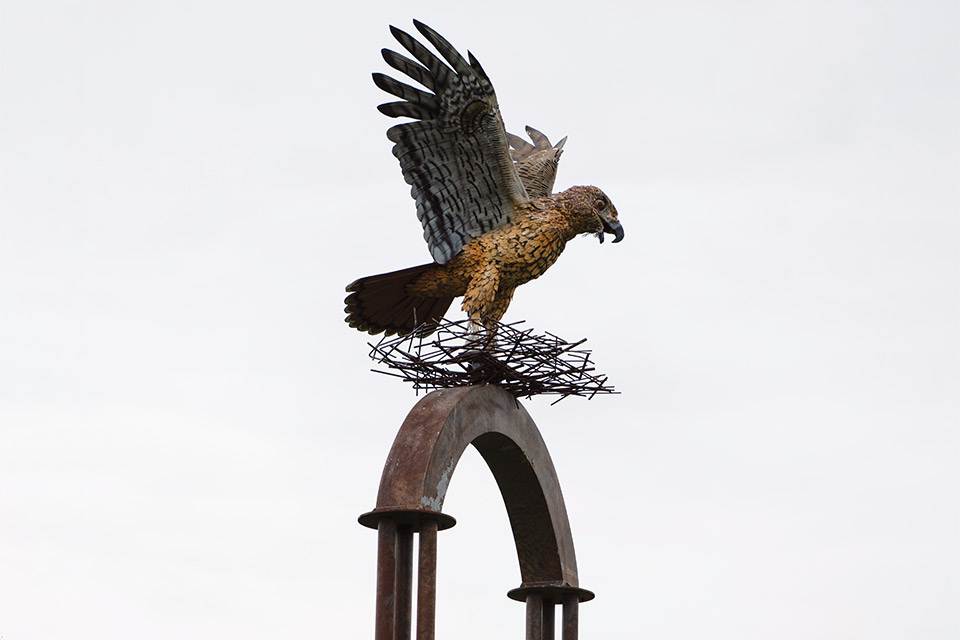 Ohio Art Corridor
Flight of the Hawk Park is located along the Ohio Art Corridor, a route that currently runs 144 miles through southern Ohio. This park in Fairfield County is known for artist Ric Leichliter's massive sculpture of a red-tailed hawk, as well as his life-size depictions of other native animals. But the hawk is definitely the star here. The bird has a wingspan of 14 feet and is perched in a nest 42 feet above the ground.
theohioartcorridor.org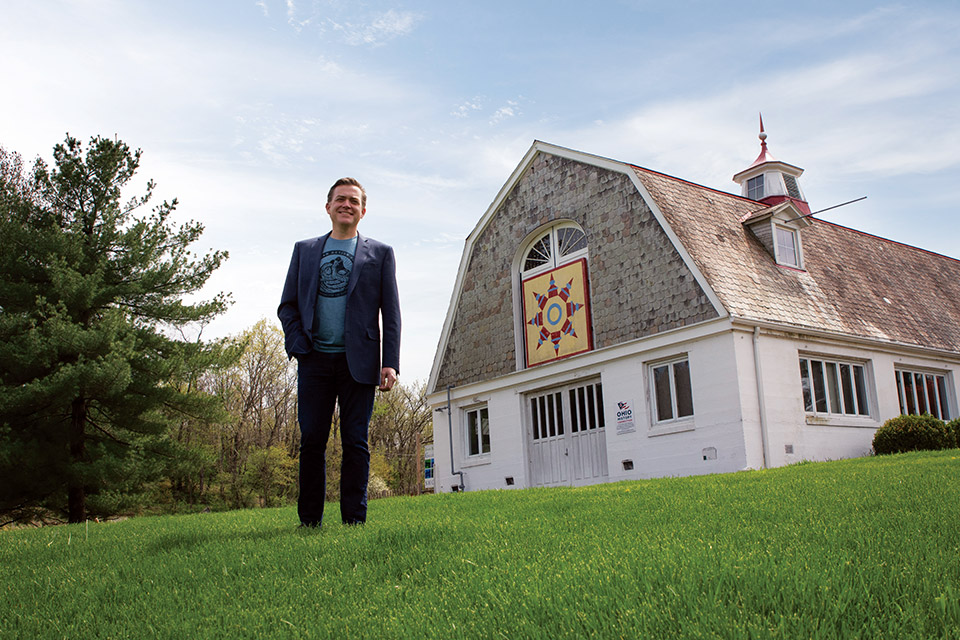 The Dairy Barn Arts Center
Next, we head about 40 miles southeast to the town of Athens and The Dairy Barn Arts Center. In 1978, Harriett and Ora Anderson led the drive to save a soon-to-be-demolished barn and make it the home of a nonprofit arts organization. Today, The Dairy Barn Arts Center hosts exhibitions, events and educational programs. It promotes local artists and artisans, while also providing access to fine arts and crafts from beyond the region.
dairybarn.org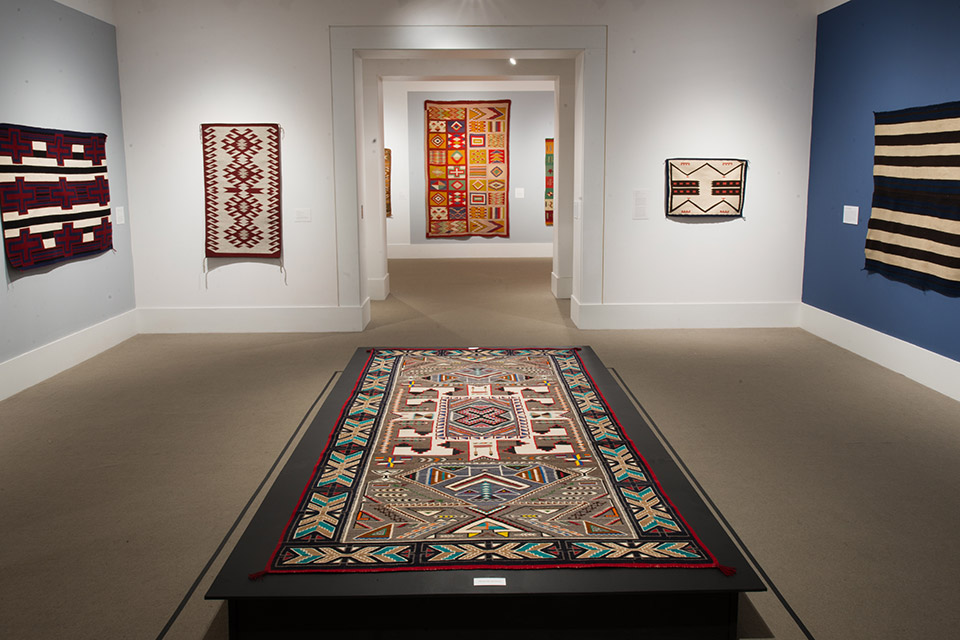 Kennedy Museum of Art & Passion Works Studio
While in Athens, check out Ohio University's Kennedy Museum of Art. The museum's collection draws from a range of cultures and is known for its Southwest Native American art. Other areas of focus include prints, photography, ceramics and sculpture, and African art. Athens is also home to Passion Works Studio, a collective of working artists with developmental differences. The variety of pieces for sale include the studio's signature Passion Flower.
ohio.edu, passionworks.org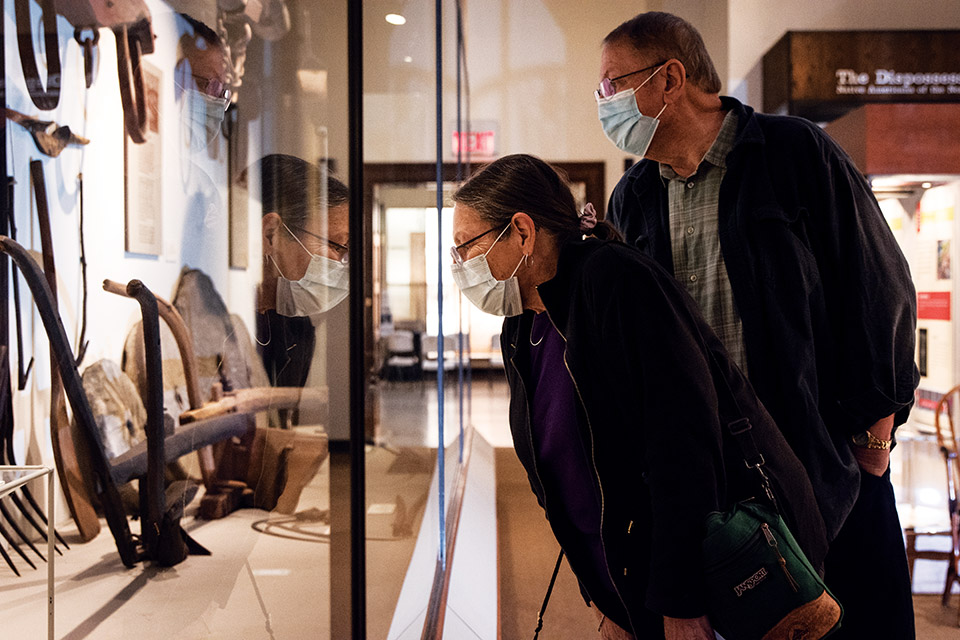 Campus Martius Museum
From there, we drive 50 miles east to Marietta, the site of the first permanent organized settlement in the Northwest Territory. The Campus Martius Museum stands on the site of the stockade that the town's settlers built here between 1788 and 1791. Along with preserving the home of Marietta founder Rufus Putnam, the museum showcases a variety of handcrafted objects from the era that reflect the realities of life on the frontier.
mariettamuseums.org
JustAJar Design Press
Less than a mile away, in downtown Marietta, you'll find Bobby and Sara Rosenstock's JustAJar Design Press. The couple crafts custom woodcut and letterpress prints the old-fashioned way. Their vibrant designs have adorned posters promoting music festivals, craft breweries and more, and it's tough to visit their shop without finding something you'll want to take home.
justajar.com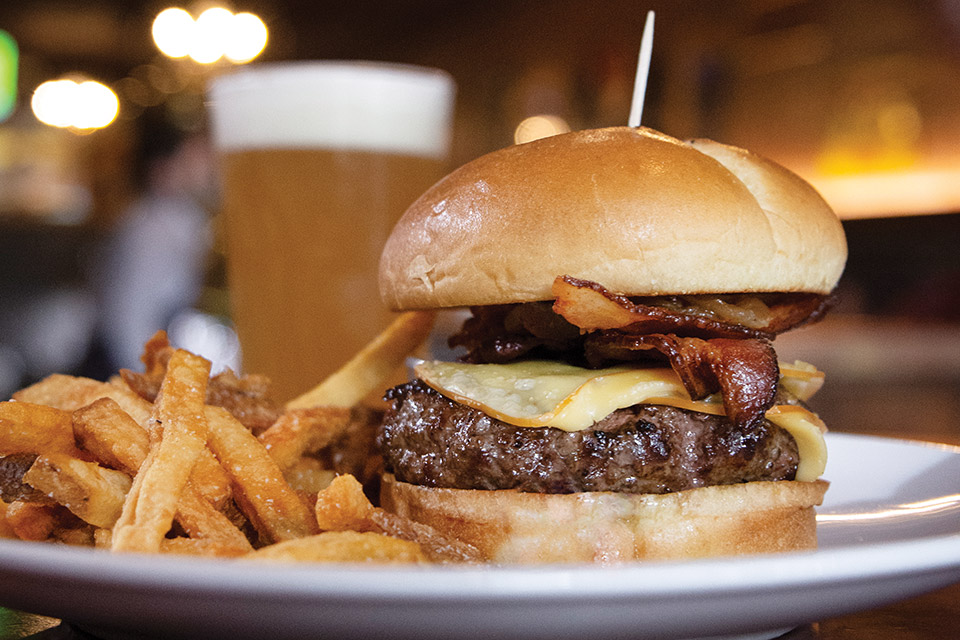 The Galley
Next, we head around the block to The Galley, a restaurant that sits at the crossroads of gastropub and steakhouse. Its rich wood interior offers an inviting backdrop for a menu that ranges from great gourmet burgers and creative pasta dishes to southern fried chicken and house-cut steaks. The ingredients here are fresh and local, and the inviting atmosphere makes it a favorite for travelers. You can even book a stay at the boutique Hackett Hotel located upstairs.
thegalleymarietta.com

To learn more, visit ohiomagazine.com/roadtrips.