Sponsored
Great Ohio Road Trips | Visit Canton
From pro football to presidential history, explore these can't-miss destinations and experiences in Canton and Stark County.

It's our pleasure to bring you along on this Great Ohio Road Trip to Canton and Stark County in partnership with Visit Canton. Today, we check out a place that celebrates the legends of professional football, a destination dedicated to our 25th president, and a fun museum that highlights the lore and pop culture impact of trolls.


For more information about these and other destinations in Stark County, go to visitcanton.com.
Pro Football Hall of Fame
The National Football League had its start in 1920 at Ralph Hay's Hupmobile dealership in downtown Canton. Today, the Pro Football Hall of Fame tells the story of the game and pays tribute to its greats through a mix of artifacts, interactive exhibits and unique films. The circular first-floor gallery traces the history of the game's first century.
The second floor is organized by theme, from on-field innovations to dynasty teams, offering fun interactive experiences, like comparing your football grip to those of a few iconic quarterbacks. Additional galleries highlight today's game and the history of the Super Bowl.
Although more than 27,000 men have played football at the professional level, just more than 360 are immortalized with a bronze bust in the Hall of Fame Gallery, which brings fans face to face with the legends. Two film experiences included with admission bring visitors deeper into the heart of the NFL.
"A Game for Life" features a hologram Joe Namath and inspiration from the likes of Jim Brown and Steve Largent in an innovative presentation, while the Super Bowl Theater offers a larger-than-life look at the Big Game.
2121 George Halas Dr. NW, Canton 44708, 330/456-8207, profootballhof.com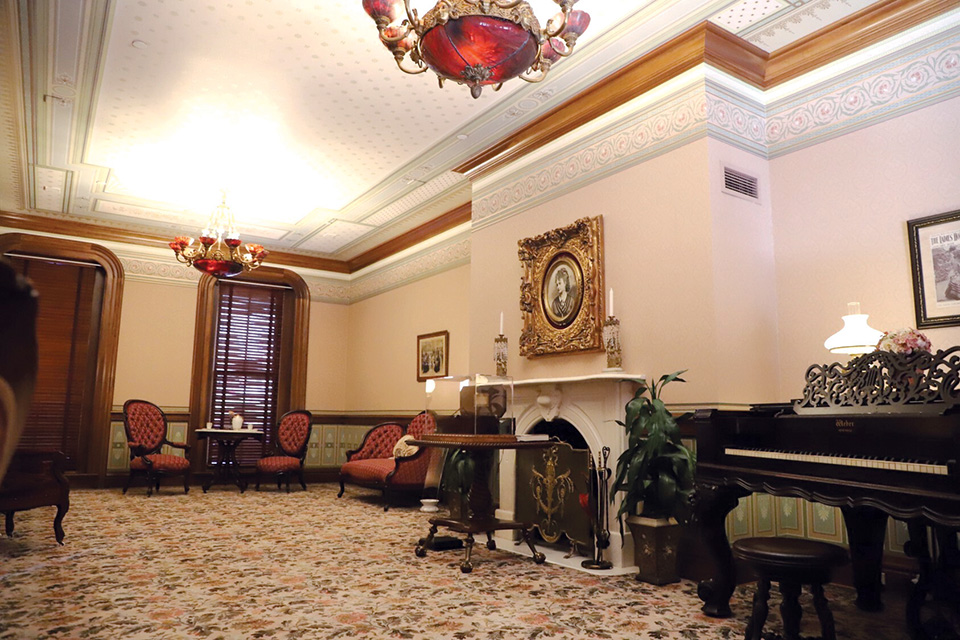 First Ladies National Historic Site
Ida Saxton McKinley's family home still stands along Market Avenue in downtown Canton. The first lady grew up there and she and William McKinley lived there from 1878 to 1891 during his time in the U.S. House of Representatives.
It is now half of the experience of visiting the First Ladies National Historic Site in downtown Canton. Scheduled tours of the Saxton-McKinley House leave from the First Ladies National Historic Site Education Center just down the street. The Education Center teaches visitors how the responsibilities of the first lady have evolved over time to include a public role. It also houses a collection of first lady inaugural gown replicas stretching from Jacqueline Kennedy to Melania Trump.
Another first-floor exhibit tells the story of William McKinley and Ida Saxton's courtship and wedding. The Education Center also highlights the work of Black fashion designer Ann Lowe, who created clothing for Jacqueline Kennedy and a range of other high-society figures of her time.
205 Market Ave. S., Canton 44702, 330/452-0876, nps.gov/fila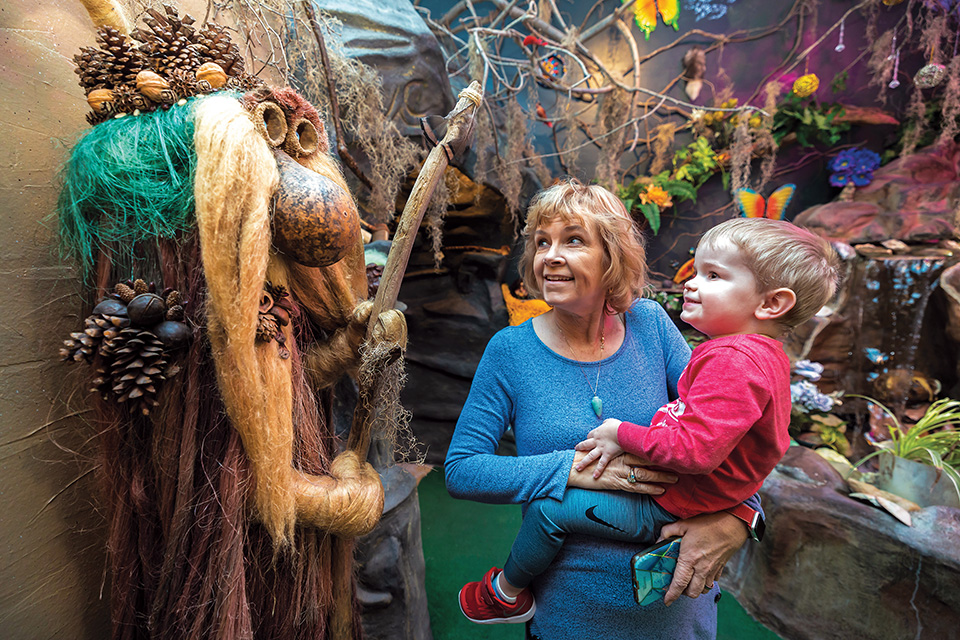 The Troll Hole Museum
If your troll knowledge peaks out at grade-school pencil toppers or the cute wild-haired dolls of your youth, The Troll Hole Museum in Alliance promises a fun, nostalgic and educational visit.
Founder Sherry Groom's spot offers guided tours on the hour, starting with a fun area chock full of troll dolls in creative environments, including a stadium filled with trolls decked out to support various NFL teams.
From there, the tour covers the basics of troll lore from Scandinavian countries and the mythology that has grown up around the creatures over the centuries, as well as pop culture's interpretation of it, from horror movies to adorable kids toys. The Troll Hole Museum's artist brings the information to life with fun displays and re-creations.
The tour delves into the origins and the differences between the Norfin brand trolls of the 1960s and the Russ brand ones of the '80s and '90s. The experience culminates in multiple rooms that hold Groom's collection of more than 9,000 artfully displayed troll dolls — a Guinness World Record.
228 E. Main St., Alliance 44601, 330/596-1157, thetrollhole.com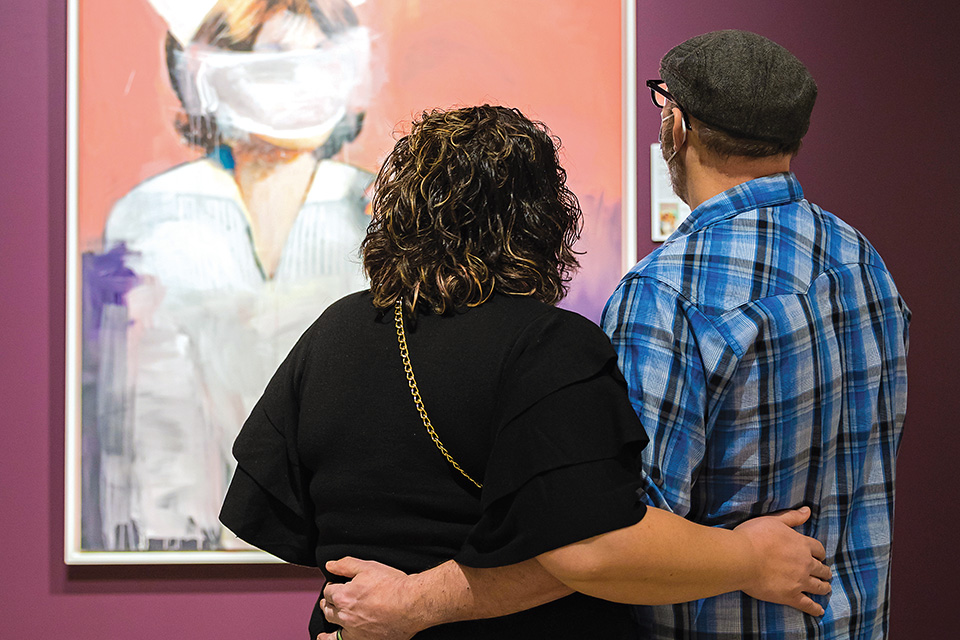 Canton Museum of Art
Founded in 1935, the Canton Museum of Art has grown over the decades into a cultural centerpiece of the city. The museum's permanent collection focuses on works on paper from the 19th century forward, with an emphasis on watercolors, and American ceramics from the 1950s through today.
The collection includes watercolors from artists such as Andrew Wyeth, Edward Hopper, Winslow Homer, John Singer Sargent, Childe Hassam, Alice Schille and Charles Burchfield, as well as oils, prints, drawings and other pieces by Andy Warhol, Clyde Singer, M.C. Escher, Julian Stanczak and Roy Lichtenstein.
The museum's ceramics holdings include works by Viktor Schreckengost, Toshiko Takaezu, Peter Voulkos, Richard Shaw and Viola Frey. Displays of work from the permanent collection change every three to six months, and a dozen or more special exhibitions are held throughout the year.
Upcoming special exhibitions include "Abandoned America: Everything Must Pass" (April 26–July 24), which showcases Matthew Christopher's incredible photography of abandoned sites. Museum admission is free every Thursday, courtesy of the PNC Foundation.
1001 Market Ave. N., Canton 44702, 330/453-7666, cantonart.org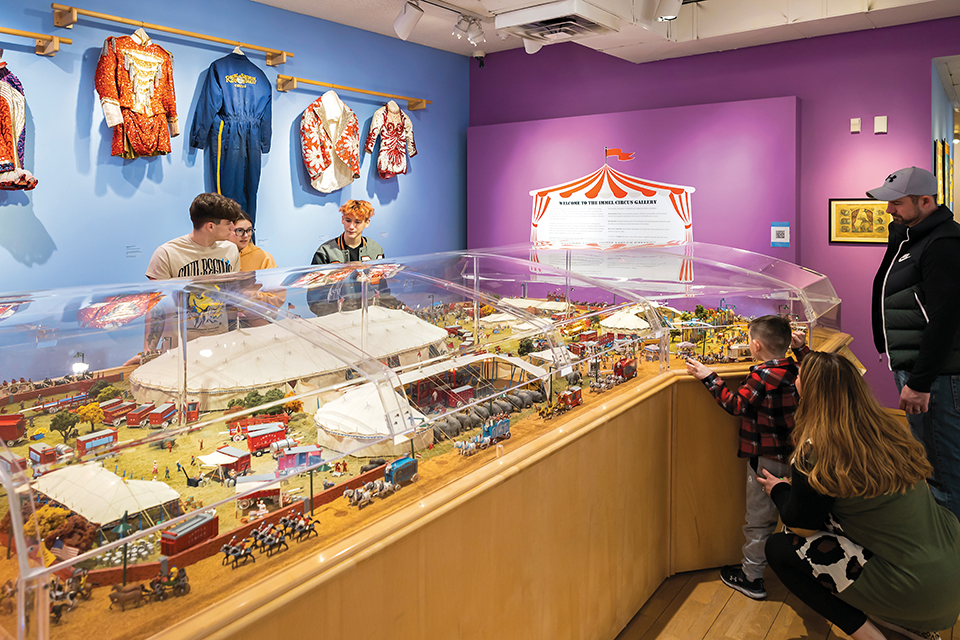 Massillon Museum
Art and history merge at the Massillon Museum. Created in 1933 to preserve the city's history, the free museum now collects, safeguards and exhibits art and artifacts that span photography, artwork, domestic goods of bygone days, football memorabilia and more.
A variety of artifacts from throughout the city's history are presented alongside a neighboring gallery showing photographs of local businesspeople that represent both big industry and small shops in Massillon over the span of 180 years. The colorful Immel Circus Gallery features Dr. Robert Immel's 100-square-foot miniature circus, created from more than 2,600 pieces the dentist carved using tools from his practice. Circus memorabilia from Immel's personal collection is also featured.
Massillon's own Paul Brown shaped the game of professional football as we know it, co-founding and coaching the Cleveland Browns (the team is named after him) before later helping found the Cincinnati Bengals. The Paul Brown Museum located on-site features personal items from the legendary coach, and a wall-length timeline shares milestones from his life alongside a gallery dedicated to Massillon Tigers football.
121 Lincoln Way E., Massillon 44646, 330/833-4061, massillonmuseum.org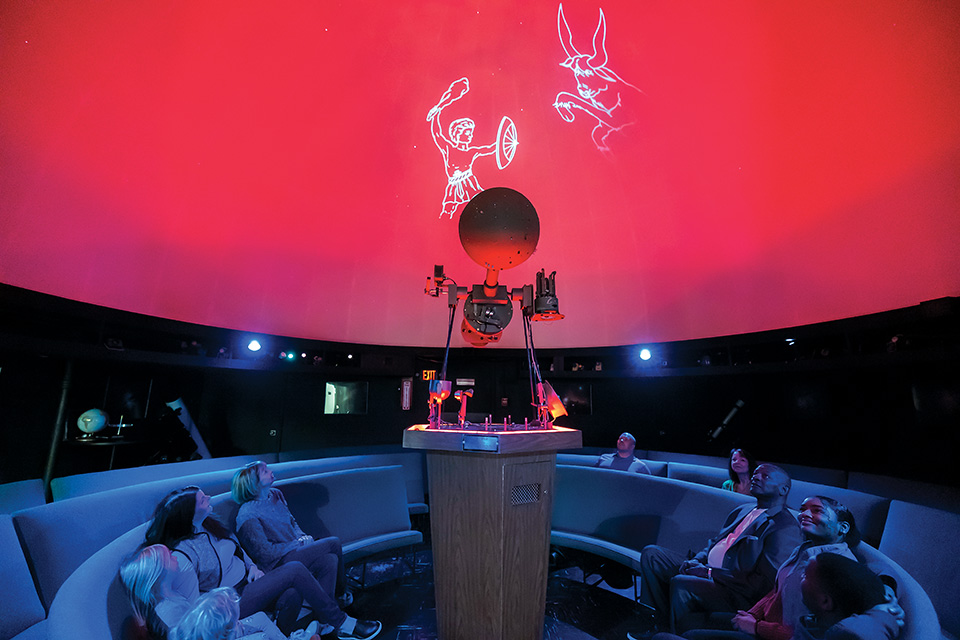 William McKinley Presidential Library & Museum
Following President William McKinley's assassination in 1901, people across the nation donated to fund a beautiful monument to the fallen leader. President Theodore Roosevelt dedicated it in 1907, and the McKinley National Memorial serves as the final resting place of the president, his wife Ida Saxton McKinley and their two daughters.
The William McKinley Presidential Library & Museum is located nearby and tells the story of not only the McKinleys but the larger history of Stark County while also dedicating space to science, which was of particular interest to the president. The first floor features a hands-on science space perfect for kids.
The second floor features a large gallery that tells the story of Stark County's evolution from newly settled territory to center of industry. It also includes "The Street of Shops," a life-size replica of a historic town.
A separate gallery features furniture and artifacts original to the McKinleys' time in Ohio and the White House as well as animatronic versions of the president and first lady, who share their story on a range of topics.
800 McKinley Monument Dr. NW, Canton 44708, 330/455-7703, mckinleymuseum.org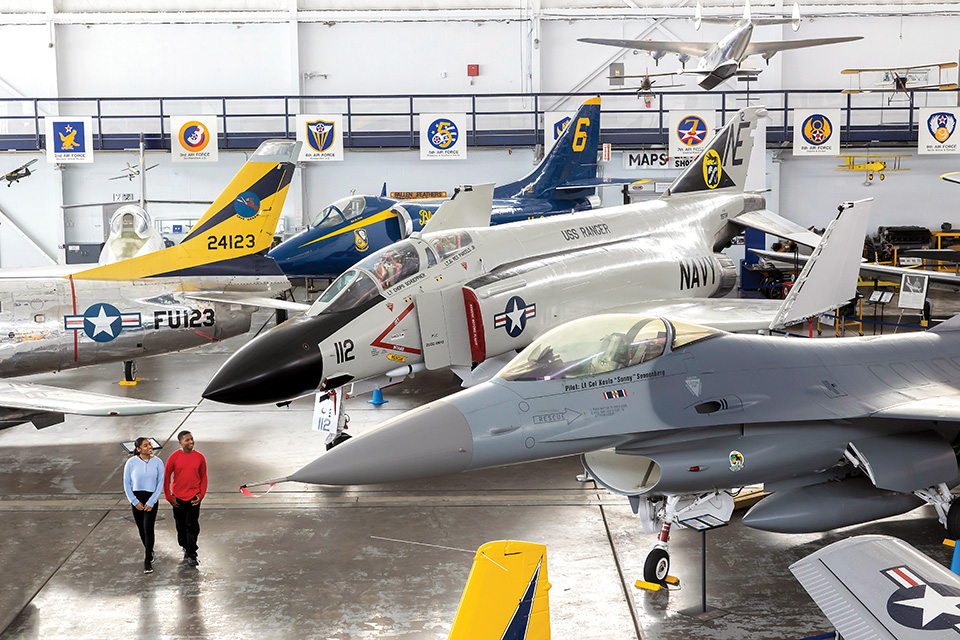 MAPS Air Museum
The hangar full of military aircraft is a labor of love. Visit and you're likely to see volunteers working away at one of MAPS Air Museum's restoration projects. The Military Aviation Preservation Society was founded in 1990, and its museum in North Canton holds dozens of aircraft on loan or received as gifts over the years to be restored.
What started as a small collection in the beginning, has grown into an impressive tribute that helps highlight our military heritage and share the stories of American sacrifice. Aside from the aircraft inside, an outdoor area holds additional flying machines, and on any given day MAPS Air Museum is open, a tour guide is more than happy to show visitors around and share the fascinating tales behind the aircraft in the organization's care.
As impressive as the planes are, the museum also features fascinating educational displays of acquired military artifacts. It also dedicates a significant amount of space to the stories of men and women from Ohio who served in the military throughout our history, honoring their service and duty to our country.
2260 International Pkwy., North Canton 44720, 330/896-6332, mapsairmuseum.org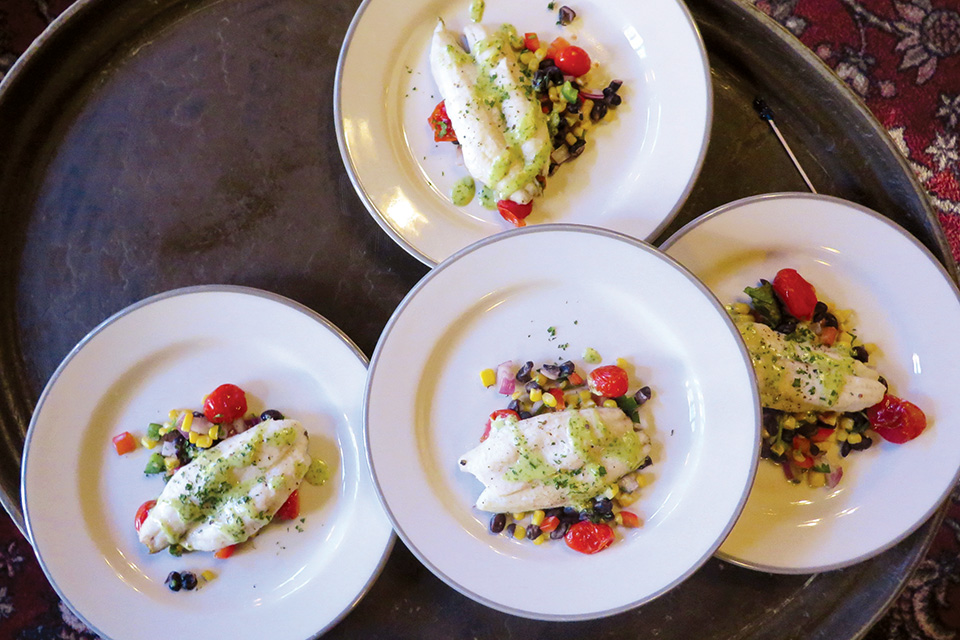 Canton Food Tours
Inspired by a food tour she took in Arizona, Canton Food Tours president Barbara Abbott launched her curated mix of eating, drinking, socializing and exploring in 2012. Her signature offering is the Hall of Fame City Food Tour — three hours of visiting four to five different restaurants for chef-selected entrees presented as small plates.
Each stop lasts about 20 minutes and tour-takers sit with different people at the various locations. In between each restaurant, tour guides point out local history, architecture and public art. The Hall of Fame City Tour includes the location of Ralph Hay's Hupmobile dealership where the NFL was founded in 1920, as well as where the brick-lined Lincoln Highway runs through downtown.
Restaurant locations on any given tour could range from a landmark spot that has been around for more than a century to a fun hot dog joint. Group tours can be catered to the occasion, be it a girlfriends' evening out or a group of co-workers enjoying an afternoon of team building. Couples can sign up for one of the public tours.
For more information, call 330/495-0929 or visit cantonfoodtours.com.