Travel
| Great Ohio Road Trips
Great Ohio Road Trips: Central
We head to central Ohio for an art-inspired road trip to the Columbus Museum of Art, Billy Ireland Cartoon Library & Museum, Short North Arts District and more.
July/August 2021
BY Jim Vickers | Photo by Rachael Jirousek
July/August 2021
BY Jim Vickers | Photo by Rachael Jirousek
It's our pleasure to bring you along on this art-inspired road trip to central Ohio, and this year we've teamed up with Ohio. Find It Here. This month, we visit a beautiful art museum in the heart of Columbus, an Ohio State University research library that houses a vast collection of cartoon and comic art, and an arts-district eatery that crafts beautiful culinary creations. So, hop in, buckle up, and let's hit the road.
---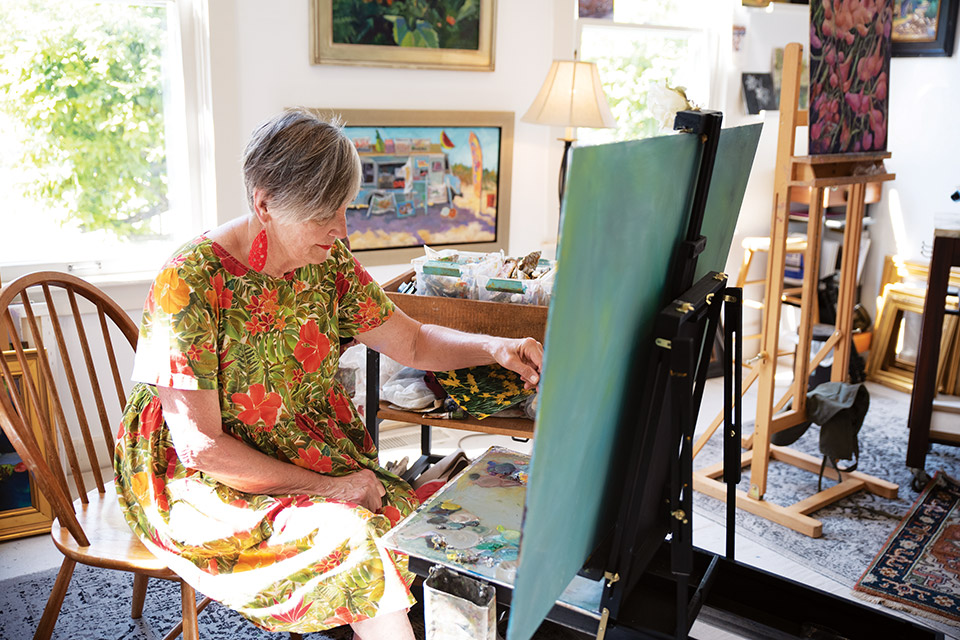 Sharon Weiss Gallery
Sharon Weiss Gallery has been part of the Columbus arts scene for more than 25 years. Weiss, a lifelong art collector and patron, brings a discerning eye to what she shows in her 20 East Lincoln Street space. It is one of more than a dozen galleries within the Short North Arts District, a walkable area that is also home to shops and restaurants that embrace a creative flair. Weiss also owns 24 Lincoln Street Studios, where you can watch artists at work, and her newest spot, 12 Lincoln, offers a curated collection of art books and paintings.
sharonweissgallery.com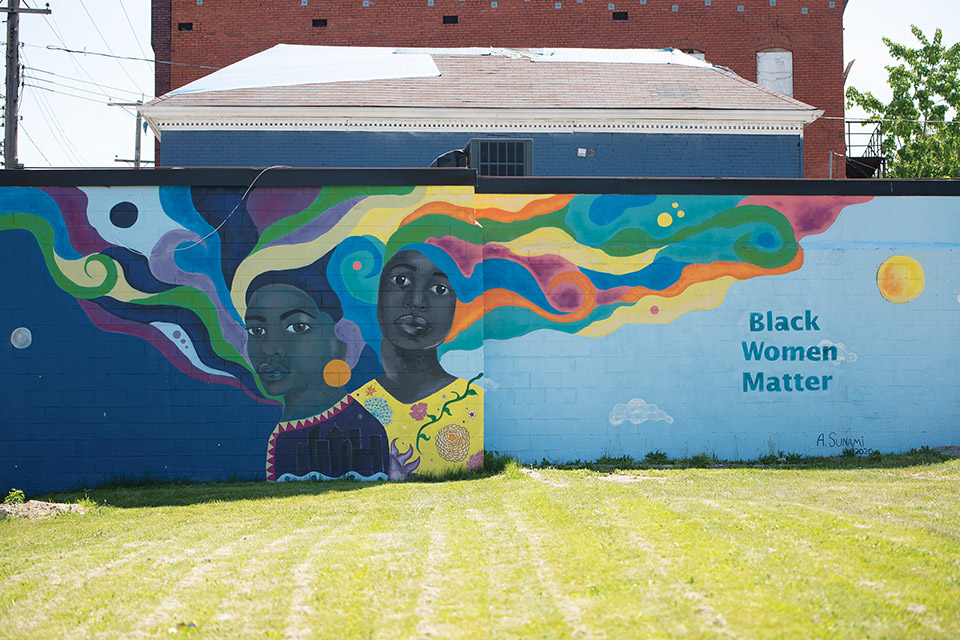 Columbus Makes Art Murals
Just down the street is "Short North Gothic," which turns Grant Wood's famous painting on its head. Around the corner, you'll find the "Mona Lisa" resting on her side. These are just two of the dozens of public artworks found throughout the city. Newer works include a mural along Fifth Avenue designed by artist Lisa McLymont for Deliver Black Dreams. The initiative, led by Marshall Shorts in partnership with Maroon Arts Group, the Greater Columbus Arts Council and the city of Columbus, uses public art as a launching point to talk about racial equity and to seek long-term change in the culture.
columbusmakesart.com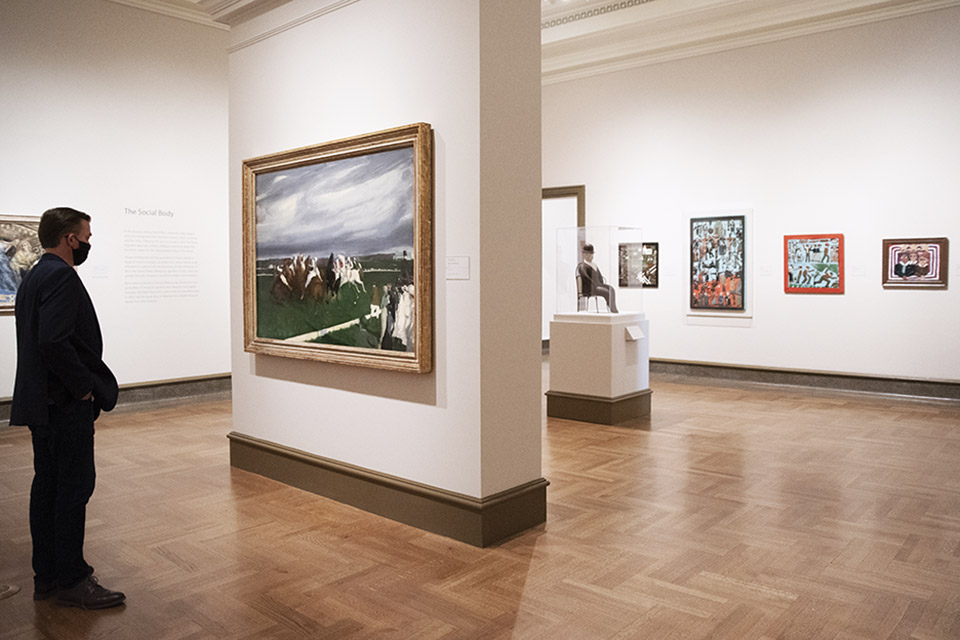 Columbus Museum of Art
A 2015 renovation turned the Columbus Museum of Art into a thoroughly modern venue for its collection of American and European works from the late 19th and early 20th centuries. The museum also houses the world's largest collection of art by Aminah Brenda Lynn Robinson, Elijah Pierce and George Bellows, as well as contemporary, glass and photographic works. The museum nurtures the connection between art and people, offering public programs that range from artist talks to an art book club. Each year, the museum teams with the local Lego Users Group to create a landscape of downtown Columbus that merges architectural landmarks with pure imagination.
cmaohio.org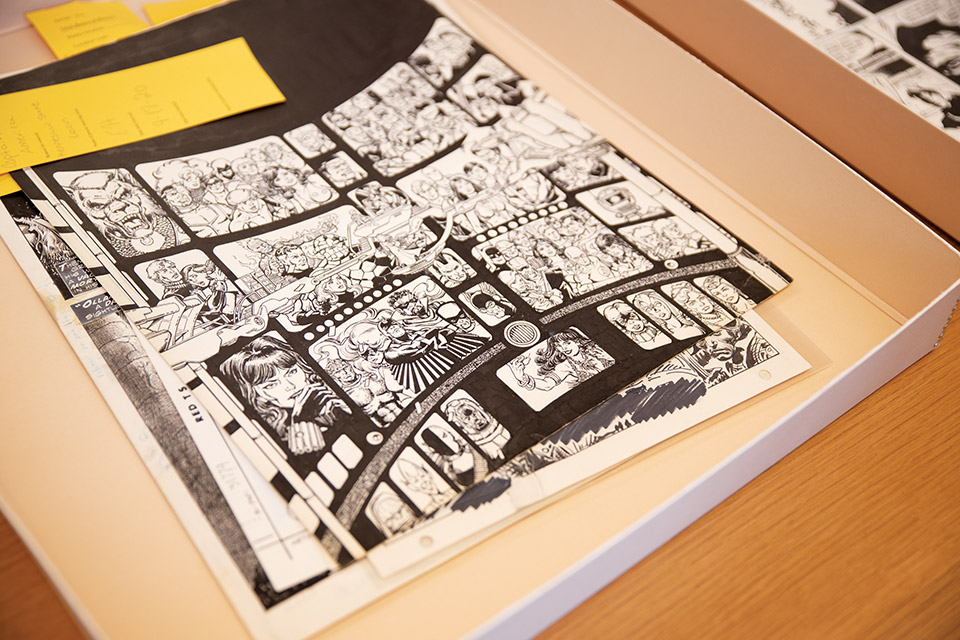 Billy Ireland Cartoon Library & Museum
The Ohio State University Billy Ireland Cartoon Library & Museum is the world's largest collection of cartoon and comic art. It's named after the Chillicothe native who drew editorial cartoons and spot illustrations for
The Columbus Dispatch
between 1908 and 1935. Established in 1977, the library's collection now spans more than 3 million pieces. The public can visit the reading room as well as the on-site museum that offers a closer look at famous cartoon works from across the generations.
cartoons.osu.edu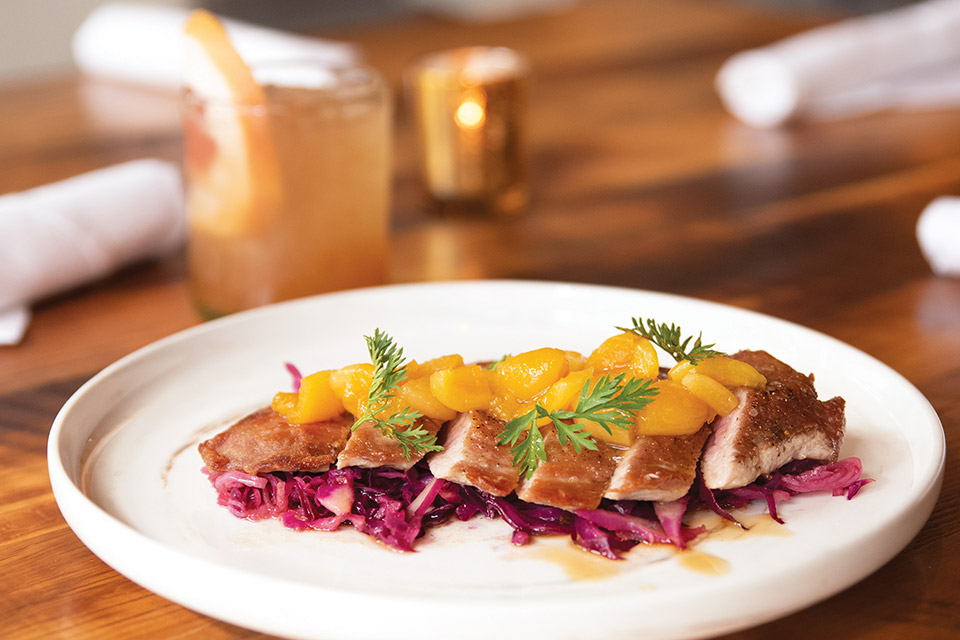 The Guild House
The Guild House prides itself on featuring creative American cuisine. Executive chef Matt Walton and his team craft regionally and globally inspired seasonal offerings with artistic attention. Served in a beautiful and inviting dining room, the restaurant's delicious offerings have been delighting diners in the Short North Arts District since 2015.
theguildhousecolumbus.com
Topiary Garden
Overseen by the city of Columbus' parks department, the Topiary Garden is located on what is formally known as Deaf School Park. In 1989, Columbus artist James T. Mason sculpted the garden to depict figures from Georges Seurat's famous painting "A Sunday Afternoon on the Island of La Grande Jatte." The park makes for a fun stop on a summer evening, when you can walk among the topiary figures that make up the composition or simply step back and take it all in.
columbus.gov

To learn more, visit ohiomagazine.com/roadtrips.