Travel
| Cities
Toledo: Summer in the Glass City
From a celebration of the city's role in producing the Jeep to a huge party recognizing Toledo's German heritage, make these events part of your travel plans.
April 2018
BY Jordana Joy | Photo courtesy of Metroparks Toledo
April 2018
BY Jordana Joy | Photo courtesy of Metroparks Toledo
Crosby Festival of the Arts, June 22–24
This long-running annual festival at the Toledo Botanical Garden features works by 200 artists.

Beautiful paintings stand alongside vibrant flowers and handcrafted ceramic bowls rest beneath towering trees as the Toledo Botanical Garden once again showcases artistic works displayed alongside the beauty of nature's own creations.

The 53rd annual Crosby Festival of the Arts, which is sponsored by the local nonprofit Toledo GROWs, runs June 22 through 24 and features 200 artists specializing in 10 different mediums. Each year, a jury of local artists and art experts selects whose work will be showcased from a list of applicants.

In 2017, after the Toledo Botanical Garden became part of the Metroparks of the Toledo Area, its former Toledo GROWs program was spun off into a nonprofit organization that provides community-gardening outreach throughout the city. This is the first year the organization is sponsoring the Crosby Festival of the Arts.

Although the festival features mostly local talent, artists have traveled from as far as Toronto to take part in the show, which features a wide range of art, including oil paintings, stained glass, ceramics, glass jewelry and sculptures.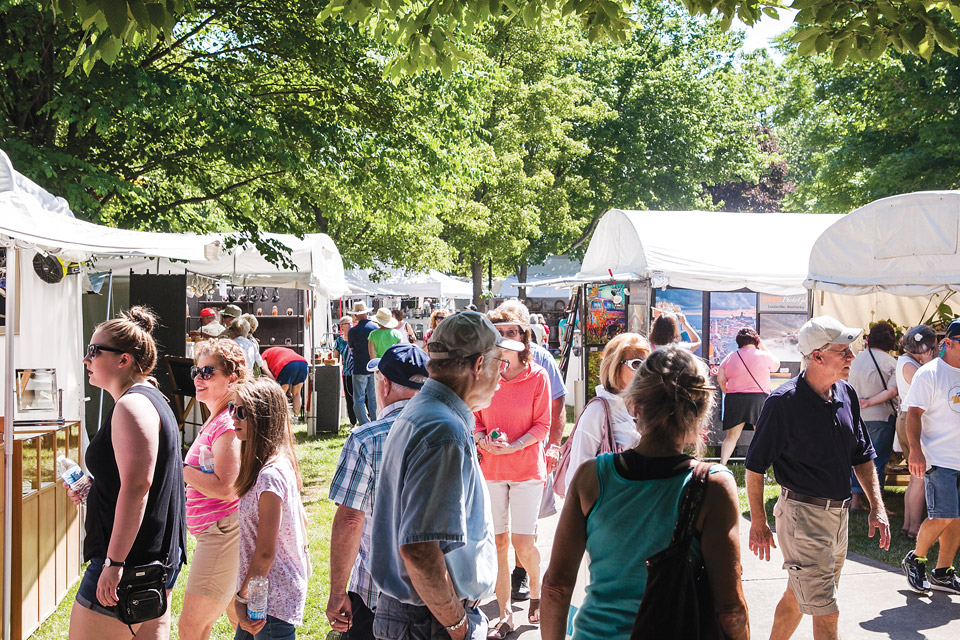 "We don't want the artist to feel like we're picking one medium over another," says Yvonne Dubielak, Toledo GROWs' executive director. "It's always a really nice variety ... There's a little something for everybody."

The three-day festival also includes music, food and a family area with kids activities. A Friday-night preview party invites guests to take a first look at the art. On Saturday, a panel of local artists judges and awards the best three works in each medium, as well as an overall prize for best in show.

Although the artwork is certainly eye-catching, Dubielak's hope is that guests enjoy the scenery provided by the Toledo Botanical Garden just as much as they do the works on display.

"I'd like to see more people go outside of the artists' tents and just wander around the garden a bit more," she says, "because it's a unique opportunity to see some beautiful, beautiful spaces in the botanical gardens." 5403 Elmer Dr., Toledo 43615, 419/720-8714, toledogrows.org

***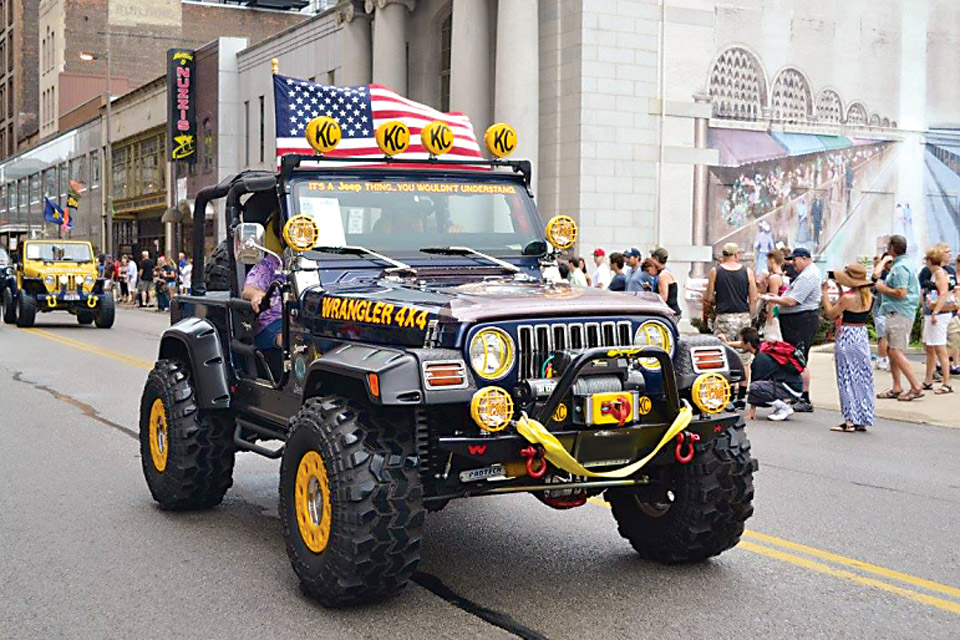 Toledo Jeep Fest 2018, Aug. 10–12
Jeep history shines bright at this celebration of the city's role in producing the iconic vehicle.

Attorney Herman E. Gottfried bought a brand-new butterscotch gold Jeep Wagoneer in 1972 so he could reach his clients in even the most frigid upstate New York weather. After Gottfried's retirement in 1985, the Jeep rarely traveled far, usually to the golf course or the beach. By the time his nephew, Robert Kramer, inherited the Wagoneer in 2010, it had just 31,000 miles on it.

"I get stopped on the street and [people] say, 'Well I remember when my father had one of these,' " says Kramer, adding that the Jeep is close to original condition. "But you never see them around because everyone beat them up."

This summer, Kramer's Wagoneer will be displayed alongside nearly 100 other historic and unique Jeeps at the SeaGate Convention Centre showroom during Toledo Jeep Fest 2018. The event, which is being held for the second time Aug. 10 through 12, following a 2017 hiatus, also includes a downtown parade of more than 1,000 Jeeps, children's activities, live music, food tents, beer gardens and Jeep-related vendors.

Originally manufactured by Toledo's Willys-Overland Motors, Jeeps were first conceived as a military vehicle for World War II. Today, the city is home to the Toledo Assembly Complex, which makes the Jeep Wrangler, and a new plant for Dana Inc., the company that has been supplying Jeep axles since the 1940s.

"If you talk to someone in any of your neighborhoods in Toledo, they either work at Jeep, they know someone that worked at Jeep, or they have a relative that worked there," says Jerry Huber, chairman of Toledo Jeep Fest 2018.

Previously just a single-day event to mark Jeep's 75th anniversary in 2016, this year's three-day festival features a larger vehicle collection and more viewing time. Toledo Jeep Fest also hosts a 4-mile run and 1-mile walk on Sunday, as well as an 18-obstacle, off-roading course as a part of the Friday welcome party.

"The Jeep is really a lifestyle vehicle," says Huber. "It's something that gets in your blood." Downtown Toledo 43604, 419/887-6817, toledojeepfest.com

***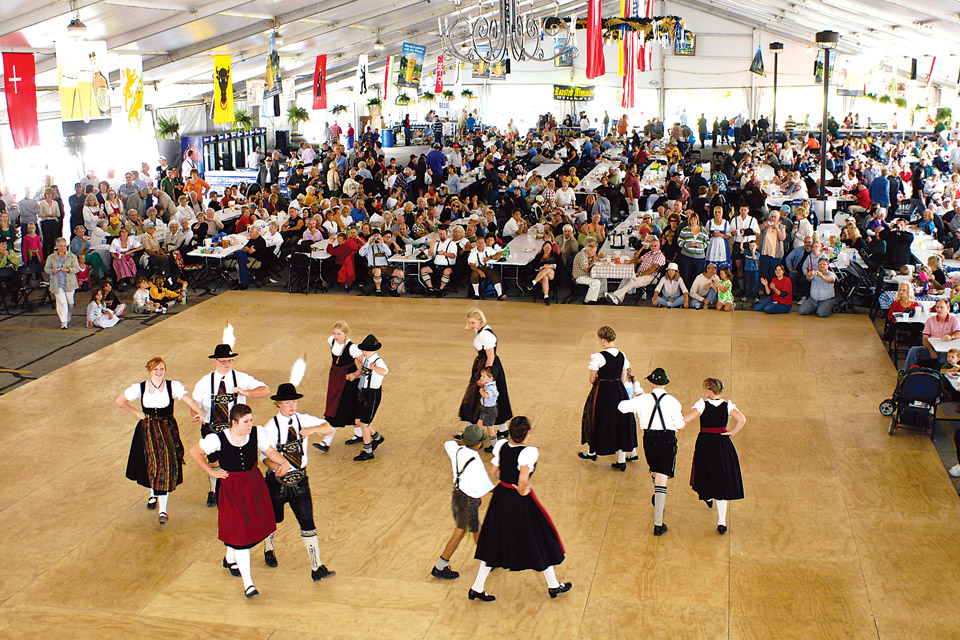 German−American Festival, Aug. 24–26
Bratwurst and beer are on the menu at this gathering celebrating Toledo's German heritage.

Thirty-five percent of those who live in Toledo can trace their roots back to Germany. But in 1966, the city's six German and one Swiss ethnic societies found the need to create a festival to share their heritage and traditions with a new generation.

"They found themselves in a position whereby they were dying, all these groups were dying," says Andrew Beevis, the German-American Festival's marketing co-chairman.

Toledo's annual German-American Festival was so successful that its organizing groups purchased nearly 60 acres in the late 1970s and moved the event to its own grounds in the Lucas County town of Oregon. After a nearly decade-long decline starting around 2000, Beevis helped revitalize the event in 2008. Since then, organizers have implemented a larger carnival, two tents for dancing and eating, and a bus system for transporting attendees throughout northwest Ohio. In 2017, the festival sold more than 1,200 barrels of beer and two tons of homemade potato salad, while welcoming more than 40,000 attendees.

There's also live music from Germanic bands, a large wooden dance floor reminiscent of Munich's Oktoberfest and traditional homemade food, including potato pancakes, schnitzel sandwiches, funnel cakes, bratwurst and pretzels and, of course, lots of beer.

"This festival is every bit as authentic as any festival you went to in Germany," says Beevis.

Contests are also part of the festival fun, including the Masskrugstemmen, which challenges guests to hold a beer-filled stein out straight at arm level for as long as possible, and a Hummel Look-a-Like Contest that encourages parents to dress up their kids as one of the famous German-made porcelain figurines. 3624 Seaman Rd., Oregon 43616, 419/691-4116, germanamericanfestival.net