Ohio Life
Best Hometowns 2015–2016: Huron
Located along Lake Erie, this town offers waterfront living and landmark attractions.
November 2015 Issue
BY Jill Sell | Photo by Lesley Blake
November 2015 Issue
BY Jill Sell | Photo by Lesley Blake
From his home's backyard deck, marina owner Tom Solberg looks out over his private dock and the winding ribbon of water leading to Huron Lagoons Marina as if he were standing at the bow of his boat.

His parents, Morten and Violet Solberg, bought the acreage for the marina business in 1957, when many people thought of the Huron land only as a swamp. Tom Solberg, one of five siblings, helped build the operation and took it over when his father died in 1969.

"I came back to the marina to help support my family," says Solberg, who as a child camped with his father on Lake Erie's beaches and searched for fossils along the shore. "When dad died, the place was in pretty bad shape. I came home in April, and in July the Norwalk dam broke and wiped us out. We shouldn't have been able to make it, but we did. I kept asking my wife, Betty, for just three years, and then another three years."

Today, the 350-slip marina — a business that now involves Solberg's brother, Mike, and the third and fourth generations of the Solberg family — provides dockage, boat sales, service and waterfront dining to those who appreciate the navigable and scenic Huron River, as well as its 10-minute connection to Lake Erie.

"So many people have good memories here," says Solberg.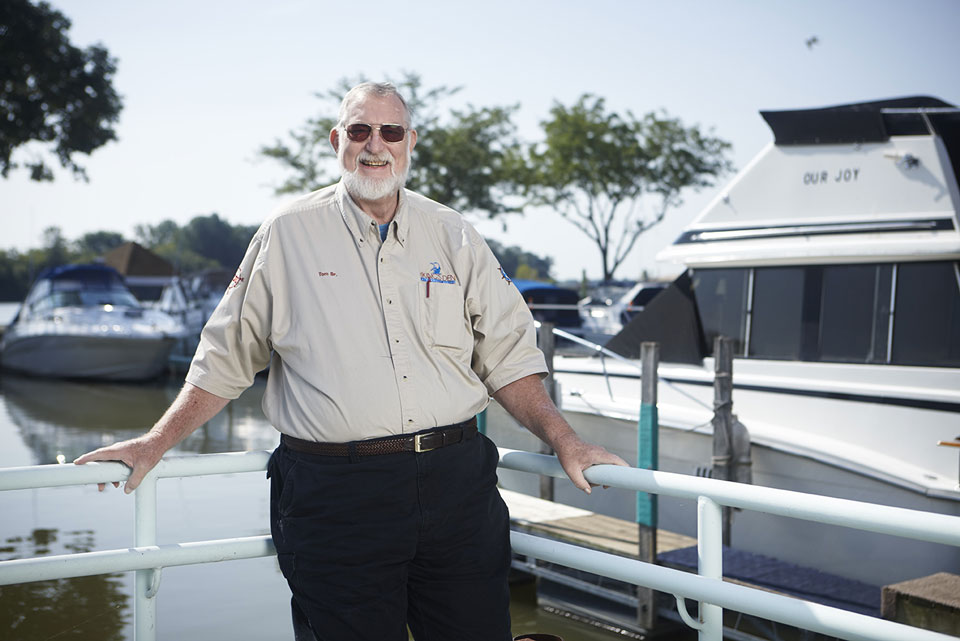 Mayor Brad Hartung equates living in Huron to being on vacation year-round. He moved to California for a while before returning to his hometown, which is known for its access to the water. "It's the lifestyle here that makes people stay or come back," he says.

Like most cities, Huron has weathered its share of rough sailing over the years. Once a shipbuilding town, thriving river port and a home to commercial fisheries, the city was affected by changing transportation methods, a restructuring of major roads and urban-renewal efforts that altered the city's downtown. But all that is changing. The $9 million 2020 Vision citywide master plan is moving forward, drawing new businesses and residents to the city and expanding the community's tax base, according to city manager Andrew White.

"We want to reconnect the Main Street corridor and repurpose underutilized waterfront areas," he explains. "We will link parks, neighborhoods and schools, including the Bowling Green State University Firelands regional undergraduate campus. We want a walkable community."

Residents are already enjoying the revamped Boat Basin and Amphitheater, and Huron's city-owned waterfront parks are enough to make landlocked cities jealous. The mile-long pier, historic Huron Lighthouse and 60-year-old Pied Piper Drive In ice cream shop are local landmarks, and fishing tournaments, such as the 2015 Cabela's Masters Walleye Circuit World Walleye Championship, attract competitors from across the nation.

Sawmill Creek Resort also draws visitors with its restaurants and shops, while residents can enjoy lakefront living at Mariner Village Condominiums. Turtle Bay, an upscale beachfront residential community, offers condos and single-family homes, while closer to the center of town, the Old Plat neighborhood provides a showcase of beautiful Victorian houses and well-kept lake residences.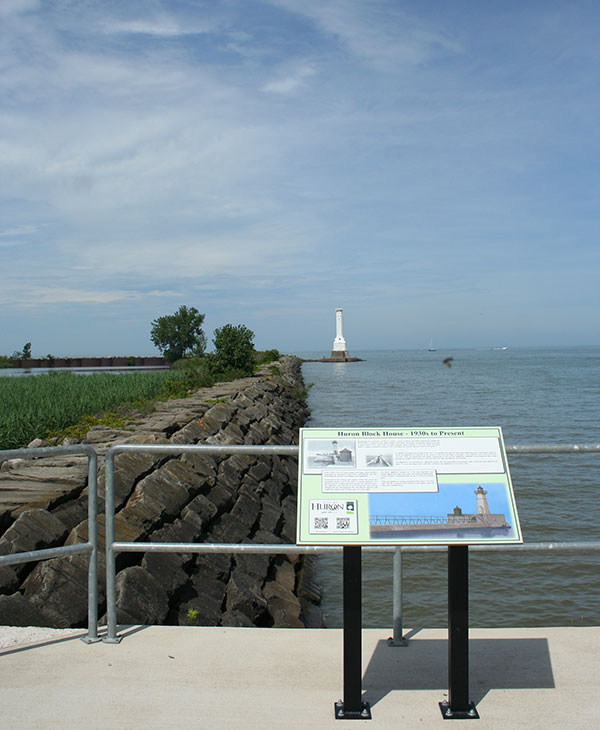 A small-but-active retail community, including Jim's Pizza Box, Marconi's Italian Restaurant and the upscale furniture consignment shop Mudbrook Mercantile, provides additional dining and shopping. "We are so blessed to be an active part of such a tight community," says Lea Wechter, co-owner of Gathering Grounds Coffee House.

It's a sentiment echoed by many in Huron. Last year, Solberg's Huron Lagoons Marina purchased nearby Holiday Harbor Marina's 210 boat slips after the former owners retired. "It was time for us to expand," he says, "and we are proud that could happen in Huron."