Ohio Life
Best Hometowns 2014–2015: St. Clairsville
Small-town living intersects with new industry in the Appalachian foothills.
November 2014 Issue
BY Jill Sell | Photo by Kevin Kopanski
November 2014 Issue
BY Jill Sell | Photo by Kevin Kopanski
Year Founded: 1801
Location: Belmont County, 15 miles west of Wheeling, West Virginia
Population: 5,184
Size: 2.44 square miles
Local Flavor: The National Road Bikeway takes riders through a 532-foot-long former train tunnel.

***

With an elegant hand motion, Jack Kemo waves his customer into the red barber's chair inside his downtown St. Clairsville shop and begins slathering shaving cream on the man's face. "I won't even charge you extra for any I get in your ear," he quips.

Jack's Barber Shop has been around since 2009, but people have been snipped and shaved inside this Main Street storefront, just a short walk from the Belmont County Courthouse, for decades. It was even where Kemo got his hair cut when he was a kid.

Before picking up the scissors, Kemo was a factory worker in a nearby town until his plant closed and he decided to go to barber school. After two years of working at another barbershop, he got the call. The owner of St. Clairsville's downtown spot was retiring and he wanted Jack — one of his favorite customers — to take over.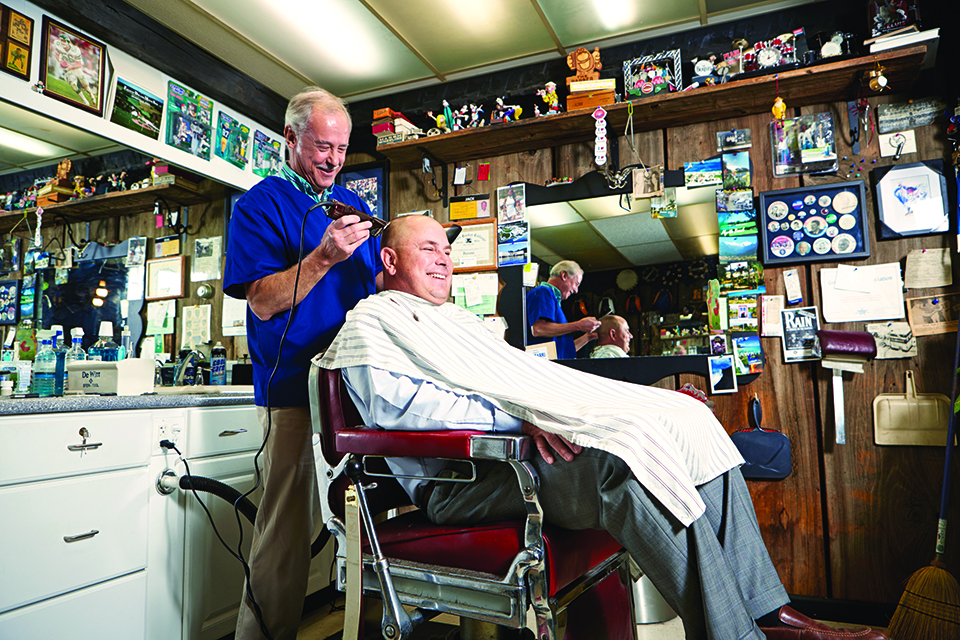 "I have the best job in the world," says Kemo. "St. Clairsville is a great place. It has a small-town atmosphere, a low crime rate and good schools."

Kemo's customers range from senior citizens to lawyers getting touched up before court to kids to out-of-towners whose pickup trucks show Arkansas and Colorado license plates. These are the energy-company workers who have come to the area because of Belmont County's mineral resources.

"This area has been a major player in coal, but over the past two years the oil and gas industry is beginning to transform the county economically," explains Mark Thomas, a Belmont County Commissioner whose law office is a few steps from the barbershop. "St. Clairsville and the county are going to see an economy that they haven't seen before. … It will be a dramatic and permanent change in our lifestyles."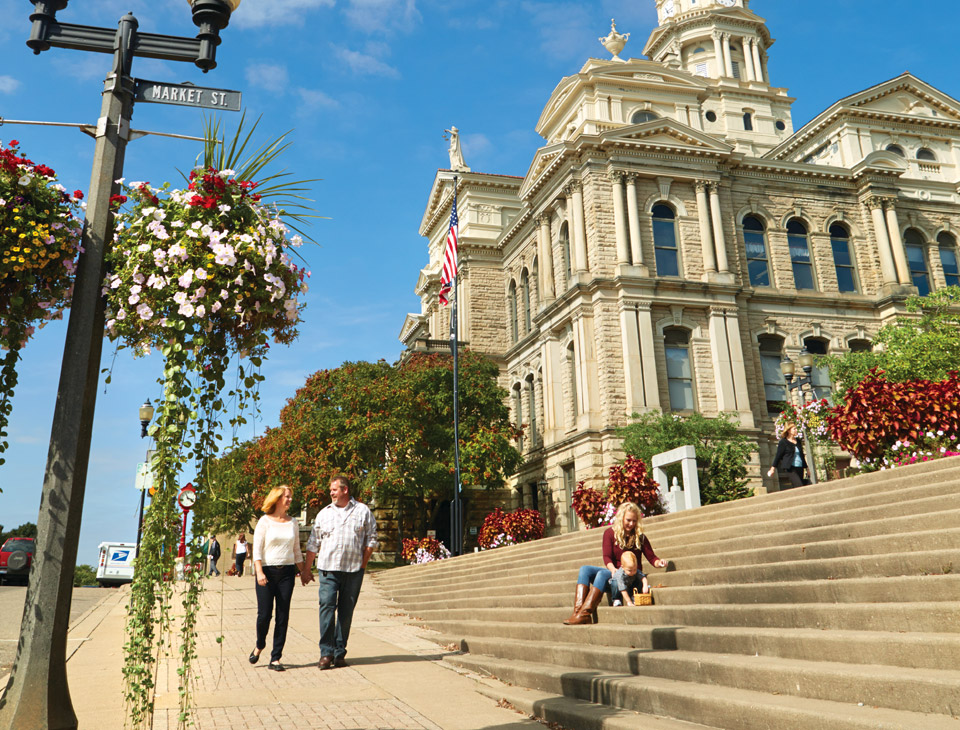 St. Clairsville has always been a close-knit community. When a new high school athletic field was needed several years ago, the community didn't just rely on school district funding but came together to raise much of the money.

Mayor Robert Vincenzo says it will require effort to retain St. Clairsville's bedroom-community charm and keep neighborhoods strong, but he sees the increased attention from oil and natural gas companies as a good thing.

"We do have a challenge," Vincenzo says. "But this [boom] will be a great opportunity for us and all of Belmont County. We are very fortunate. There is very little vacancy in the downtown area and, as the county seat, we have lawyers' offices, medical offices and now oil and gas companies coming here."

Beginning in 1990, the St. Clairsville Chamber of Commerce and the city began its Historic Downtown Revitalization Plan, which has included streetscaping and building restoration and reuse that has helped attract newcomers. A former sheriff's residence and jail filled with donated artifacts is opening as the Belmont County Museum.

Another development outside the historic district is the 95-acre St. Clair Commons that will take seven years to complete. The massive $135 million undertaking will include medical facilities, a wellness center, assisted living facilities, a hotel and restaurant.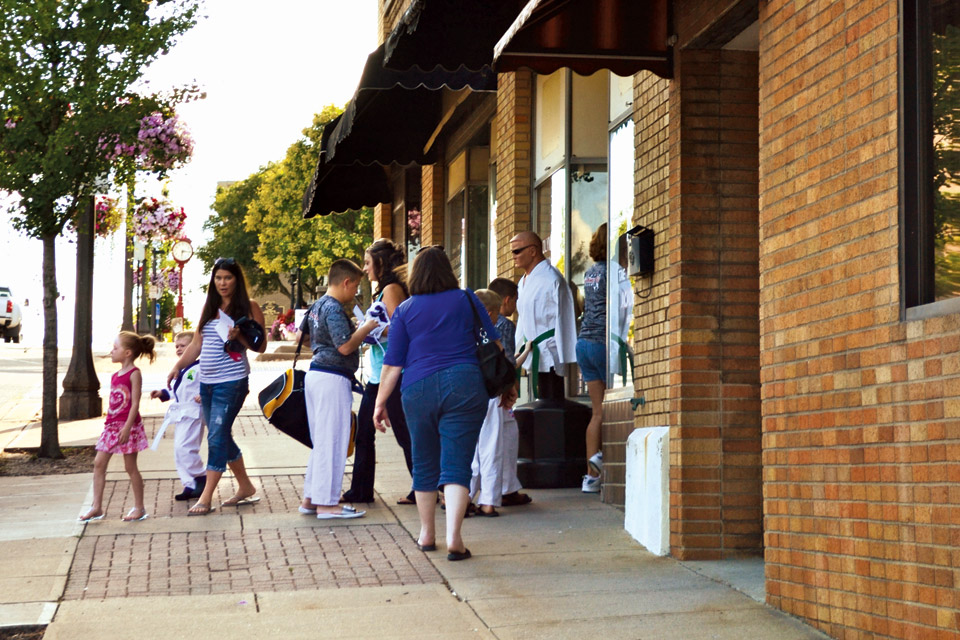 "This is the biggest project in St. Clairsville's history," Vincenzo says. "More than 1,000 jobs will be created."

Consider that new growth along with solid real estate values and the access to higher education available at Ohio University Eastern and Belmont College, and it's easy to see why Vincenzo believes in St. Clairsville's future.

"I have people in this city who have pride," he says. "We intend to keep the same values in the future."

And as long as Jack Kemo is working along Main Street, it'll always be a place to get a decent haircut.