Ohio Life
Best Hometowns 2014–2015: Lakewood
Originally built around streetcar lines, this city offers great neighborhoods and a bustling business district.
November 2014 Issue
BY Jim Vickers | ART BY Jerry Mann
November 2014 Issue
BY Jim Vickers | ART BY Jerry Mann
Year Founded: 1889
Location: Cuyahoga County, 6 miles west of downtown Cleveland
Population: 52,131
Size: 5.53 square miles
Local Flavor: Emmy and Tony Award-winning actor Hal Holbrook and television talk show host Phil Donahue both attended school in Lakewood.

***

Sunlight spills in through the windows and across the tables of The Root Cafe, as the comforting scent of freshly brewed coffee hangs pleasantly in the air. An early autumn weekday afternoon finds the place nearly filled to capacity with friends catching up and lone customers on laptops.

It's the kind of place were people want to be, and it's easy to see why. The Root Cafe embodies a bright and cheery mood, and its vegan and vegetarian menu options and ethically sourced coffee back that feeling with a philosophy.
Julie Hutchison, a Youngstown native who moved to Lakewood when she was 20, opened the place five years ago, after previously running the Phoenix coffeehouse — another popular gathering spot that was located just down the street.

"We had people coming in of all different walks of life," Hutchison recalls. "People who worked for the city … moms with their children, business people. It was this epicenter of good energy and community."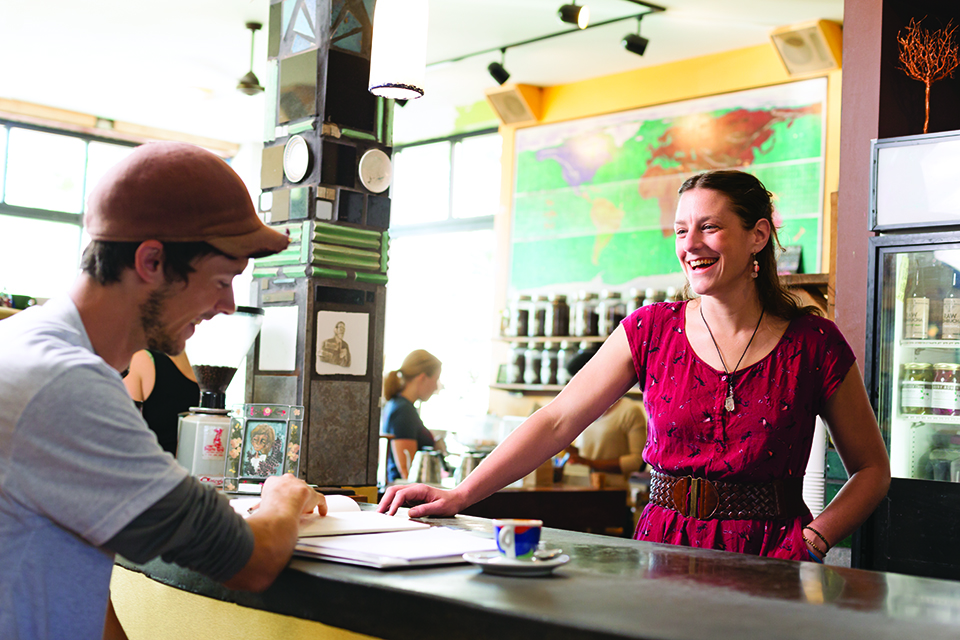 Along the way, Hutchison learned that Lakewood was the most densely populated community between New York City and Chicago. Then, someone told her the city had the most vegetarians per capita than anywhere in Ohio. A vegetarian herself, Hutchison decided to create a cafe for others like her, with a kitchen that cooked from scratch and focused on local and organic ingredients, as well as gluten-free and vegan options.

Hutchison's place is one of the many food-and-drink destinations that line Detroit Avenue, stretching from the original Melt Bar & Grilled to the longstanding Around the Corner. A few miles away, Pier W serves delicious seafood along with incredible views of Lake Erie and the Cleveland skyline.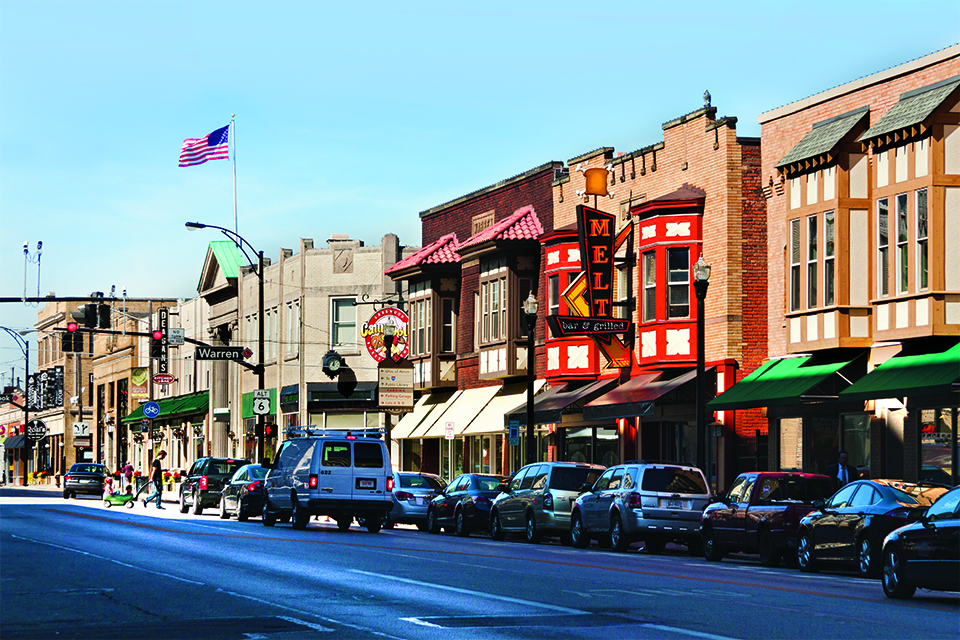 The restaurants and bars are visitors' first look at Lakewood, but when they venture into the neighborhoods they find reasonably priced apartments alongside well-kept homes where young families can make their start. Stately residences line the wide boulevard of Clifton Avenue and high-rise apartment buildings stand along Lake Erie. Lakewood offers the flavor of city living backed by a strong sense of community.

"You do have a neighborhood experience and it's genuine," says Mayor Mike Summers, who grew up in the city. "Lakewood was built in a time when people stacked up, because it was a mass-transit designed community," he adds. "It was built for streetcars, so you basically lived over and under your relatives, generally, and houses were built that way."

Today, the city is one of the youngest in Cuyahoga County, with a median household age of 34, and Lakewood is focusing on ways to keep attracting young people with progressive ideas such as building a bicycle-friendly community.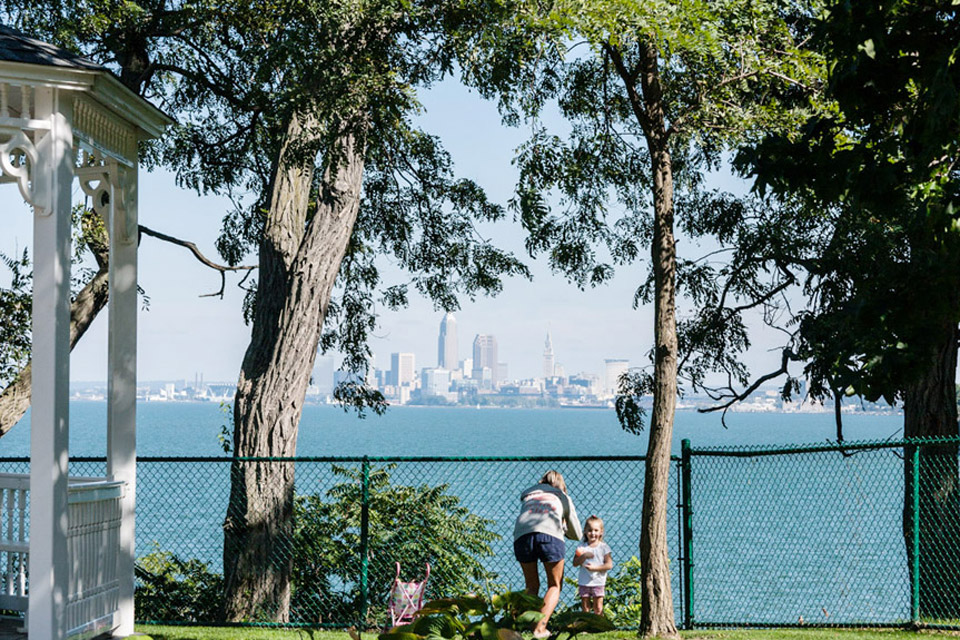 "You have this vanguard of younger folks who want the local experience," Summers says. "They are not car-centric — don't want to be. … There are very few communities where they can find the range of things in their backyard as here."

The community has also passed levies to cover operating expenses and helped fund the construction of new schools as well as a renovation of Lakewood High School. The district's $223 million construction plan, which is in its third and final phase, will have spanned a decade by the time its complete.

Another project, which the city hopes to have completed by this summer, promises to make the city's central lakeshore park even more of a community treasure. A $1.5 million investment will bring tiered public seating descending from the bluff of Lakewood Park's northwest corner. "We're going to build an experience," Summers says. "We're creating the premier place to watch a sunset."