Ohio Life
Best Hometowns 2014–2015: Madeira
This beautiful and quiet town is known for outstanding schools and a wealth of specialty shops.
November 2014 Issue
BY Leo DeLuca | Photo by Joshua A. Bickel
November 2014 Issue
BY Leo DeLuca | Photo by Joshua A. Bickel
Year Founded: 1910
Location: Hamilton County, 12 miles northeast of Cincinnati
Population: 8,726
Size: 3.4 square miles
Local Flavor: Marathoner and Madeira native Clarence DeMar won the Boston Marathon a record seven times.

***

A roar of laughter rises from the children gathered on the lawn outside Creativities, a walk-in art space where kids and adults alike can let their imaginations run wild.

The front door opens with an old-fashioned creak and, inside, an array of brightly colored art supplies line the former living room of Joseph A. Muchmore, a Madeira shopkeeper and postmaster who lived in the historic home until 1917.
Creativities founder Christine Parker got the idea for her business after many years of working as a marketing consultant to summer camps.

"Over time, I've become convinced that creativity is vital to problem-solving, to developing new ideas," she explains. "We inspire kids to think creatively and grow creatively. We believe this will support them in every area of their life."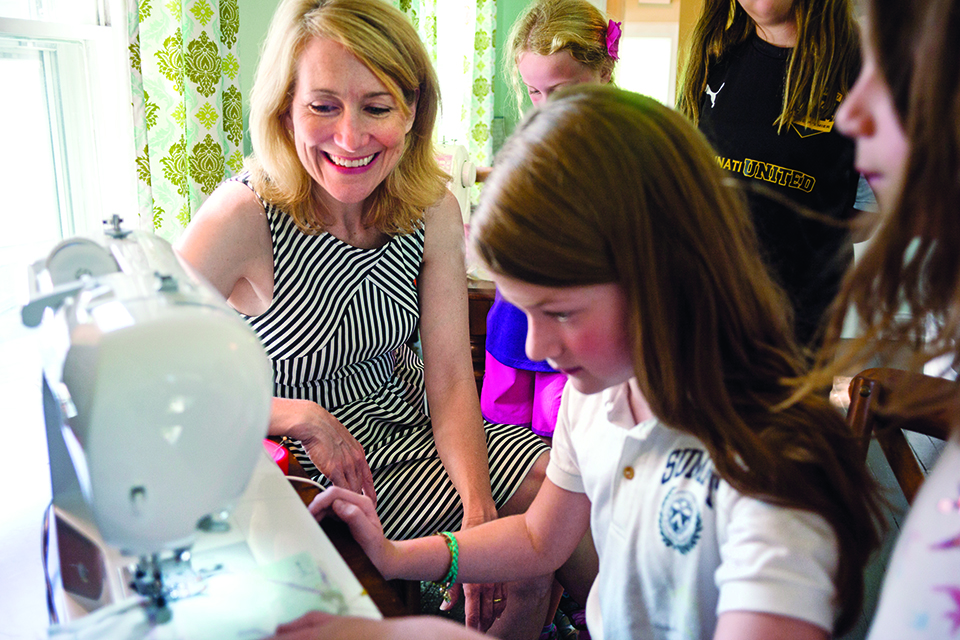 Parker's art space embodies the creative spirit of Madeira. It's a colorful community hub where new ideas meet a proud history. Just around the corner from Creativities, visitors find the Old World-style Madeira Meats as well as artisan services such as Gilson's Engraving and niche shops like Absolutely Needlepoint.

"There truly are a surprising number of authentic independent shops that you just don't find anywhere else," says Parker.

Master engraver Tony Gilson opened his shop here 40 years ago and has seen the city's downtown evolve over the decades that he's been in business.

"It seems that everyone has been working hard to change the image of Madeira from a sleepy little town to more of an up-and-coming town," he says. "It's very nice to be a part of it all."
John Cleves Symmes first started buying, surveying and selling land in Hamilton County, including what is now Madeira, in 1788. But it was advances in transportation that signaled three distinct periods of early community growth. Montgomery Road was built in 1824, allowing for easier access to Cincinnati, followed by the creation of the town's main artery of Camargo Road in 1857 (the route had previously only existed as a primitive trail). Then, in 1866, the Marietta & Cincinnati Railroad completed a station in what is now the center of town.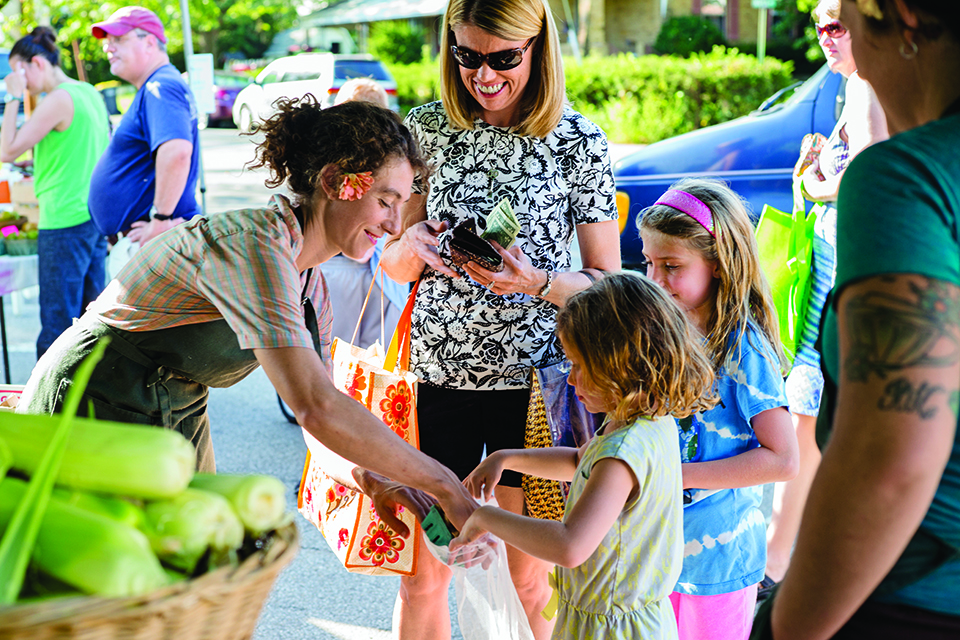 Today, the highly residential Madeira is most lauded for its excellent school system. U.S. News and World Report recently ranked Madeira High School as the fourth-best public high school in Ohio, and Forbes listed Madeira City Schools among its list of "Best Schools for Your Housing Buck."
"Our schools are consistently ranked very highly," says Mayor Mike Steur. "We're always among the top schools in the state."

Steur, an executive sales and marketing professional who has been mayor since December 2013, arrived at the community's top post via a circuitous route that began with coaching one of the city's youth soccer teams. "Never in my wildest dreams did I imagine I'd become mayor," he adds.

But his years as a youth coach led him to learning about, volunteering with and eventually chairing the Madeira parks and recreation board. From there, he served a four-year term on city council and was re-elected to the post in November 2013. In Madeira, the city government is set up so that council elects the mayor from one of its own members. "They selected me," he says with a chuckle. "Here we are."

Steur, who has lived in Madeira since 1988, says the design of the city's downtown has a lot to do with its small-town vibe. The city's more than 250 storefronts and businesses are all located within a compact and walkable one-third square mile.

"A five-minute trip to the grocery for a gallon of milk turns into a half-hour, because you've caught up with someone you know," Steur says. "It creates a great sense of community."