Travel
| Long Weekends
Festival Fun in Michigan
Summers means gatherings that celebrate the state's automotive history, music, craft beer and more.
May 2017 Issue
BY Jill Sell | Photo courtesy of Dog Bowl
May 2017 Issue
BY Jill Sell | Photo courtesy of Dog Bowl
2017 Dog Bowl | May 27–28

Billed as the world's largest Olympic-style event for dogs, Frankenmuth's annual Dog Bowl attracts more than 5,000 canines and more than 100,000 people.

"It's becoming known as the doggie invasion, and Frankenmuth's Little Bavaria is tagged as 'Bow-varia' for the weekend," says Dog Bowl event chairman Michael Zehnder, whose own dog, a large Munsterlander, is an unofficial ambassador. "We encourage families to bring their pets and create some great memories — with or without a dog."

The festival's 29 events for dogs include the distance dock-diving competition, a 50-yard run, disc-catching events and costume contests, as well as the always-popular wiener dog races. A Dog Bowl king and queen are crowned each year, and there's even an annual canine cruise on the Bavarian Belle River Boat.

But it's not all about the dogs. Sometimes, the dog owners get in on the celebration, like last year, when a marriage ceremony was held in the middle of the disc-dog competition field. And for those who are bringing their own dog, Zehnder assures there will be plenty of opportunities to stay cool throughout the two-day event. "We have lots of doggie watering stations to make sure your dogs are hydrated," he says. Free; Frankenmuth River Place Shops, 925 S. Main St., Frankenmuth, Michigan 48734, 800/600-0105, dogfunfest.com

----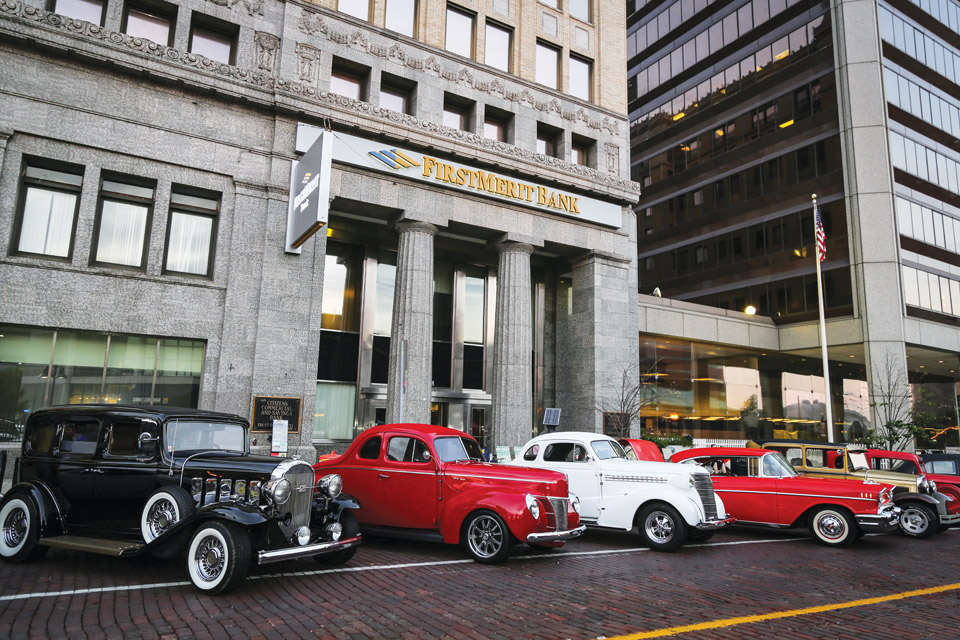 Back to the Bricks/Main Event Week | Aug. 15–19

It seems nearly every age and model of vehicle is represented at this annual Flint, Michigan, festival celebrating the area's deep ties to the automobile industry. Known as the birthplace of America's sports car, Flint is also the site of a national reunion for fans of the Corvette — first made in the city in 1953 — that coincides with Main Event Week.

"A half million people attend [Main Event Week], along with 6,000 cars," says Steve Hobson, committee chairman for Back to the Bricks, a series of four auto-show events that occur in June, August and February and began as a one-day festival in Flint 12 years ago.

Main Event Week begins on Wednesday with a family–friendly party at a local drive-in movie theater. Friday brings a car show, concert and dance party with a Motown theme, and on Saturday, thousands of people fill the streets to admire the wide variety of vehicles on display. Rolling cruises, where car lovers can grab a spot on the street to watch the cruising cars slowly pass, are set for Wednesday, Thursday and Friday evenings.

"People should come and stay a couple days," says Hobson. "You can't do this all in just one day." For more information about other activities happening during Main Event Week, visit backtothebricks.org.

----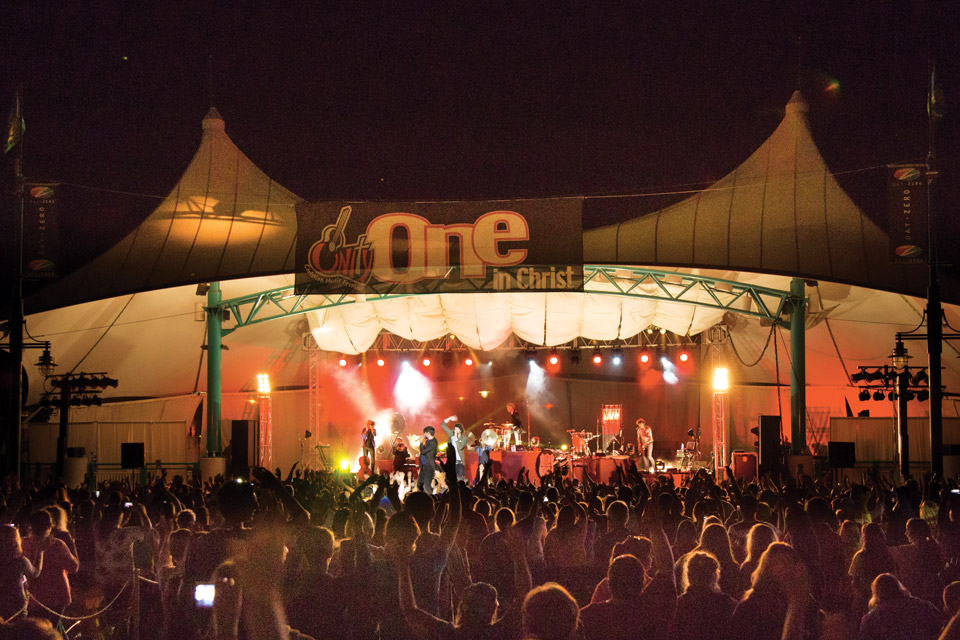 Unity Christian Music Festival | Aug. 9–12

You have to love a Christian festival with a kids' activity that makes the little ones feel as if they were walking on water. Visitors will also find face painting and a rock-climbing wall inside the Family Fun Zone at the Unity Christian Music Festival, an annual Muskegon event that offers more than just the tunes from the 18 acts playing on the main stage. The festival site at Heritage Landing provides a beautiful lakeside location for the rain-or-shine event.

"We attract a lot of families and have activities for all," says Christopher VanOosterhout, a board member for the Unity Christian Music Festival. "It's maybe a little older crowd than most Christian music festivals that attract people from about 16 to 26. We have more people with children."

The four-day festival begins on Aug. 9, when it is free to the public. For the remainder of the festival, tickets are available in one-, two- or three-day packages. Prices are $30 for a single-day ticket, $45 for a two-day pass and $60 for a three-day pass if tickets are purchased by July 1, with prices rising slightly as the festival nears.

"We are a great family value," says VanOosterhout. "We have fair food, but we keep prices down." 1050 Seventh St., Muskegon, Michigan 49440, 231/773-3361, unitymusicfestival.com

----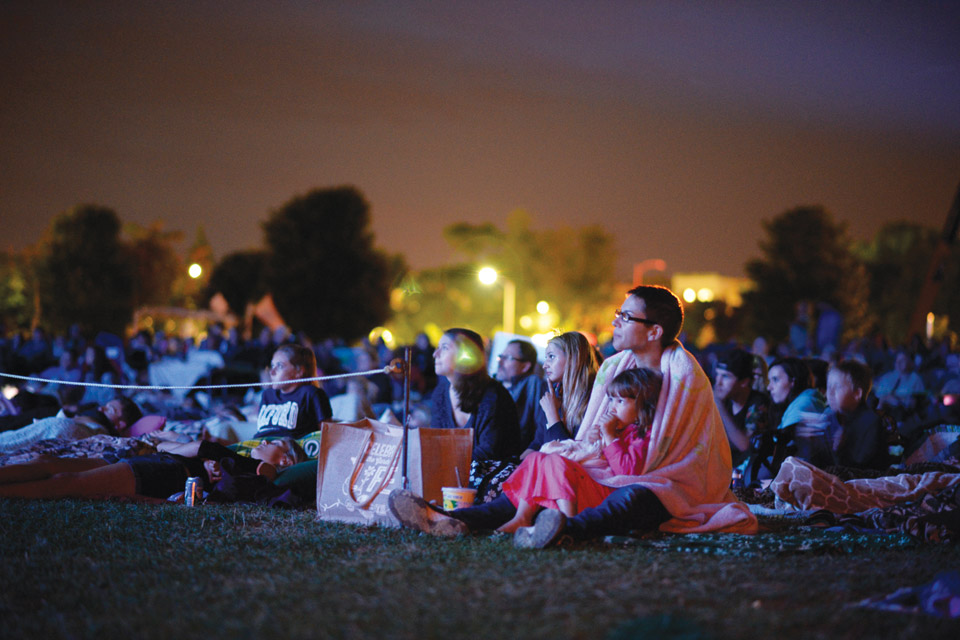 Traverse City Film Festival | July 25–30

Fans of Academy Award-winning director Michael Moore may just catch a glimpse of the Flint, Michigan, native at this film festival that he founded and helps program. Even if Moore's work isn't your thing, Traverse City Film Festival creative director Meg Weichman promises the six-day event offers a diverse lineup of choices.

"We have movies for everyone — comedies, romances, dramas documentaries and classics, movies for teens and tweens. … There's also music, parties and other events."

Last year, the Traverse City Film Festival showed 120 feature-length films and 107 shorts across 10 venues, and film fans purchased 82 percent of the available tickets to 255 screenings, including 160 sell-outs.

The festival also features classic and favorite blockbuster movies free of charge on a large inflatable outdoor screen overlooking Grand Traverse Bay. Free panel discussions with directors, writers and actors are featured throughout the festival, and a budget-friendly film school offers classes for movie buffs and students alike.

"We not only offer an incredible amount of free films and events," says Weichman, "but we keep our ticket prices low so everyone can get the TCFF experience." Visit website for film festival venues, ticket prices and more information. Traverse City, Michigan 49685, 231/242-3456, traversecityfilmfest.org

----

Lansing Beer Fest | June 17

It may not be the largest beer festival in Michigan, but Lansing's fifth-annual celebration of suds goes toward a good cause: helping fund the city's downtown revival.
"Proceeds go to the REO Town Association, which has been essential to helping this area redevelop," explains festival organizer Paul Starr.
The REO Town Association is named after Ransom Eli Olds, an automobile pioneer and longtime Lansing resident who was instrumental in the creation of the commercial automobile industry in the United States. His REO Motor Car Co. ended production in 1975.
This year's festival will feature 25 Michigan breweries and more than 100 craft beers, along with cider, mead, spirits and wine. Live music runs throughout the event, and a trio of food trucks roll in to create a mobile food court for festival-goers.
Giant-sized games, including checkers, chess and Connect Four are new this year. So is the festival's later start time. "Before, it was in the heat of the day," says Starr. "We want everyone to be a little more comfortable." 4–9 p.m.; $30 in advance, $35 at the gate, $40 VIP early entry (includes 10 3-ounce tasting tickets and a festival glass); Washington Avenue between South and Elm streets, Lansing, Michigan 48910, lansingbeerfest.com

----

More Michigan Festivals to Enjoy this summer ...

June 2–4: Festival of the Arts | Grand Rapids
With a juried arts exhibition, entertainment and dozens of food options, this free festival draws up to a half million visitors each year. 616/459-1300, festivalgr.org
June 16–18: Harborfest | South Haven
The 26th annual Harborfest honors South Haven's maritime history with dragon boat races, a classic wooden boat show, entertainment and more, southhavenharborfest.com
June 23–24: Summer Solstice Jazz Festival | East Lansing
Enjoy a free two-day music festival featuring local, regional and national artists, as well as a traditional New Orleans-style Second Line Parade. 517/319-6980, eljazzfest.com

July 14–16: Hot Air Jubilee | Jackson
Enjoy hot air balloons at Ella Sharp Park, as well as live entertainment, food vendors, carnival rides and a pilot meet and greet. 517/936-4850, hotairjubilee.com

For information about other Michigan festivals, visit michigan.org.
Photo credits: Back to the Bricks: Dennis Freeman; Unity Christian Music Festival: courtesy of Unity Christian Music Festival; Traverse City Film Festival: courtesy of Traverse City Film Festival