Travel
| Hocking Hills
Hidden Gems of the Hocking Hills
These finds throughout the region offer lots to explore, including state nature preserves, a butterfly conservation center and more.
May 2022
BY Macy Kile | Photo by Ohio Department of Natural Resources
May 2022
BY Macy Kile | Photo by Ohio Department of Natural Resources
Hocking State Forest Trails

One of the best ways to explore the Hocking Hills is to branch out beyond popular Hocking Hills State Park sites such as Old Man's Cave, Ash Cave and Cedar Falls. The surrounding Hocking State Forest offers more than 59 miles of hiking (plus 40 miles of bridle trails), including about 14 miles of the Buckeye Trail, North Country Scenic Trail and American Discovery Trail, which follow the same route through the Hocking Hills.

"A great section of the Buckeye Trail is the 2-mile Kreashbaum Trail," says David Glass, forest manager at Tar Hollow State Park in nearby Laurelville. "It's a hidden gem not a lot of people visit. Many people don't even know it exists."

The trailhead is accessible between Kreashbaum Road and Rocky Fork Road, and there is a parking area on the south end of the stretch between the two roads.

The trail is family friendly and scenic, crossing streams that are about 2 to 3 inches deep, running under the branches of hemlock trees and passing the rocky outcroppings for which the region is known. Turkey, deer and songbirds are among the wildlife hikers frequently see here.

Glass points to the Honor Camp Trail as another great but little-known route just north of the Hocking State Forest Headquarters. The trail is a 3-mile loop, takes about an hour to complete and is friendly to novice hikers. The all-grass trail is mowed regularly, and wildflowers appear in the spring and summer.

"It's great for those looking for a quieter hike," says Glass. For more information about trails in Hocking State Forest, visit ohiodnr.gov.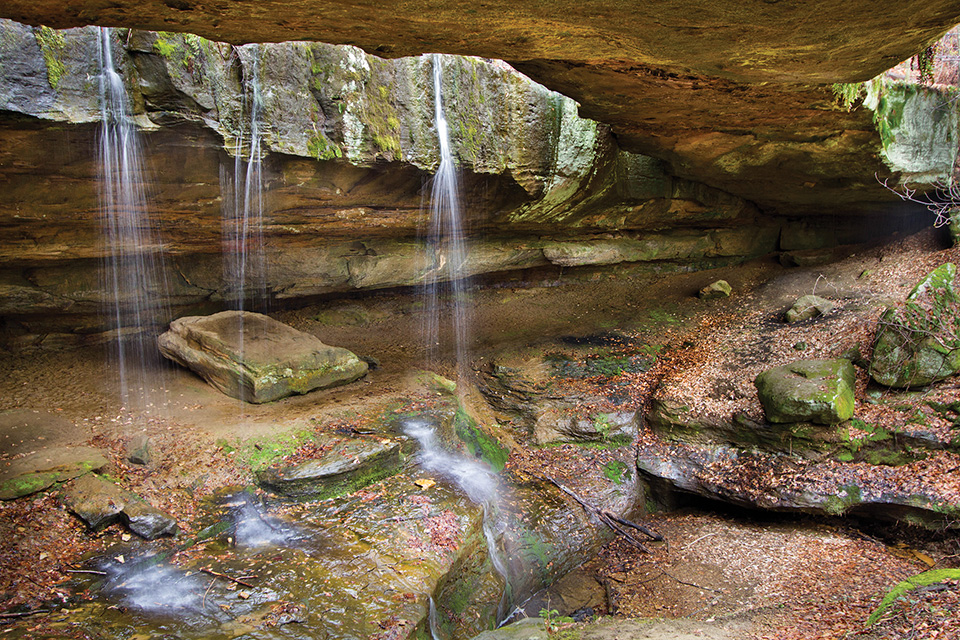 Ohio State Nature Preserves

The Hocking Hills region offers three Ohio State Nature Preserves that are open to the public: Conkles Hollow, near Old Man's Cave; Boch Hollow in northern Hocking County; and Rockbridge, east of U.S. Route 33 north of Logan.

Boch Hollow is the least visited state nature preserve of the three, but it is well worth seeing. It offers 7 miles of trails (up to10 miles if you hike all the loops together) that are moderate in difficulty, three trailheads and signs at every trail intersection. Make sure to visit Robinson Falls (commonly called Corkscrew Falls), but don't forget that a permit must be requested from the state in advance to access that portion of the preserve.

"It's a quiet place to go for a hike that isn't quite as busy as southern Hocking County," says Levi Miller, a regional manager for the Ohio Division of Natural Areas and Preserves. "It's more of a quiet walk in the woods"

Rockbridge State Nature Preserve is a busier location with two main loops: the 1.5-mile Rockbridge Loop and the 1-mile Rock Shelter Loop. The trails range from moderate to difficult and are often muddy in the spring. The effort is worth it to see Ohio's largest natural rock bridge — stretching more than 100 feet long and reaching heights of up to 50 feet above the forest floor.

Conkles Hollow State Nature Preserve is the busiest of the three locations due to its proximity to Old Man's Cave. It has outstanding rock formations, including a 210-foot rock cliff that is one of the largest in Hocking County. For more information about these Ohio State Nature Preserves, visit naturepreserves.ohiodnr.gov.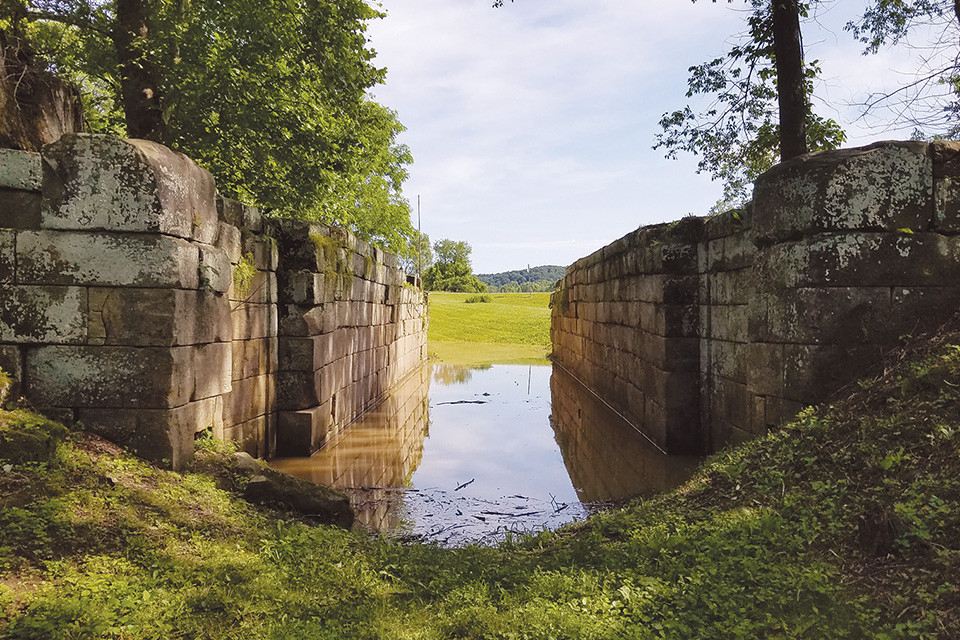 Hocking Canal History and Self-Guided Tour

Learn about the region's canal history by taking the Hocking County Historical and Genealogical Society's self-guided tour of six spots that were part of the Hocking Canal, which operated in this part of the state from 1839 to 1890.

"[The canal] helped increase population, trade and [improve] life itself," explains Nyla Vollmer, vice president and curator at the Hocking County Historical and Genealogical Society and Museum in Logan.

The Hocking Canal, a branch of the Ohio & Erie Canal, once stretched from the Fairfield County village of Carroll to its terminus in Athens. The canal operated for decades before repeated flooding and the rise of railroads brought an end to its usefulness.

Travelers can pick up a Hocking Canal History tour map at the Hocking County Historical and Genealogical Society and Museum, Hocking Hills Visitor Center or Homegrown on Main and take the tour at their own pace.

It begins at Sheep Pen Lock, and the self-guided tour includes five additional stops. They include remains of other locks along the route and the culvert that carried the Hocking Canal over Old Town Creek, which help tell the story of this historic mode of transportation. Buildings that played a role during the period can still be seen today, too.

"This house in Logan that used to be an inn is where boats parked and workers stayed overnight," Vollmer says. Hocking County Historical and Genealogical Society and Museum, 64 N. Culver St., Logan 43138, hockingcountyhistorymuseum.org.



John Glenn Astronomy Park

After a full day of hiking and exploring the trails, caves and gorges of the Hocking Hills, enjoy an evening of stargazing at the John Glenn Astronomy Park. Located less than a mile from Old Man's Cave, the park offers a variety of guided stargazing programs that both educate and inspire. For many visitors, the view of the night sky here is much different than the one they experience at home.

"You can get away from the city lights and the ever-brightening advertising lights," says Brad Hoehne, director of John Glenn Astronomy Park. "If you live with lights, you're not going to get a view like this. The most compelling thing about us is the view of the night sky. You drive up and stargaze with no interruptions."

The park is popular during celestial events such as the Perseid meteor shower each August, but travelers can learn a lot by stopping by at any time, and the stargazing programs are tailored to when one visits.

"Each tour that is given is always based on what the night sky is featuring at that time and cannot always be predicted," Hoehne says.

Stargazing programs begin at John Glenn Astronomy Park's main plaza, but there are 4 acres of land where visitors can spread out on a blanket or lawn chairs. Programs are offered on clear Friday and Saturday nights from March through November. (The site is open 24 hours a day.) Check in with John Glenn Astronomy Park's website or Facebook page for regular updates on programming. 1 mile west of Old Man's Cave on Route 664, Logan 43138, jgap.info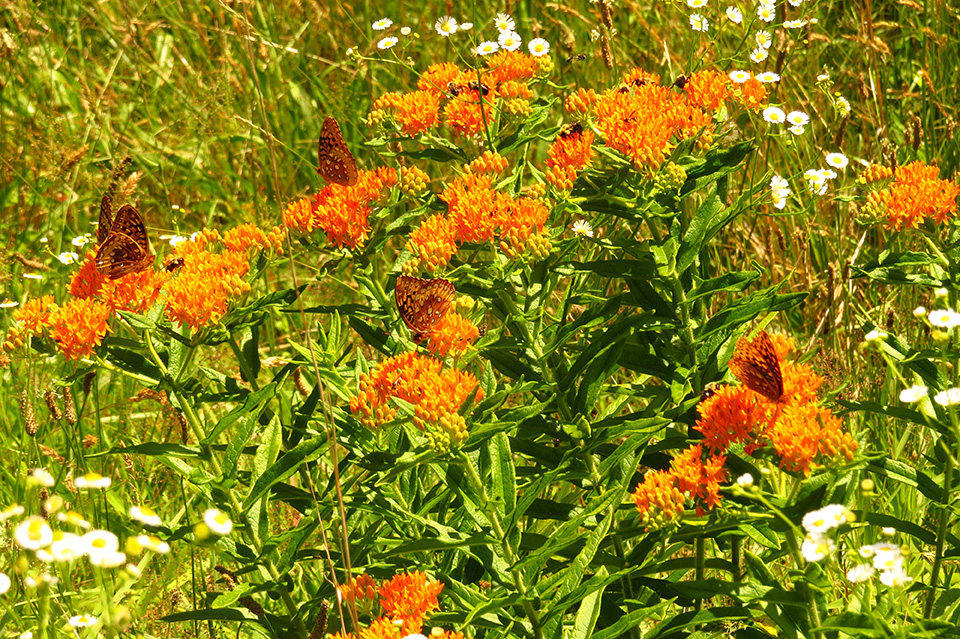 Butterfly Ridge

Pay a visit to Butterfly Ridge to see butterflies, moths and other insects abundant in their natural habitat. Rather than an indoor greenhouse, the sanctuary offers tours of its grounds, which are planted with the perfect habitats for a variety of insects to thrive. The mile-long walking trail is accessible for all ages and visits wetlands, pine forests, prairies and even a treehouse that visitors can hang out in.

Butterfly Ridge focuses on the importance of nature preservation, research and education. The tour presents information on the lifecycles of butterflies and other insects as well as the native wildlife of the area, while visitors take in the beautiful natural scenery.

"We are firm believers that if you plant it, they will come," says Butterfly Ridge director Christopher Kline, whose family has owned the property since 1863. "Since 2015, we have planted over 6,000 plants over 21 acres to serve specific functions. Some are strong nectar plants, and some attract caterpillars. We are obsessive with data collection, and since we opened, we have quintupled our butterfly population."

Butterfly Ridge also offers nighttime moth-viewing experiences and has family-friendly play areas for children. Kline says the best time to visit is during the spring peak (late May to early June) or summer peak (late July to early August). 17864 St. Rte. 374, Rockbridge 43149, 740/204-5372, butterfly-ridge.com