Travel
| Cities
Summer Fun in Dayton
Rich history, outdoor attractions and new development make now a great time to visit.
June 2017 Issue
BY Leo DeLuca | Photos courtesy of organizations listed
June 2017 Issue
BY Leo DeLuca | Photos courtesy of organizations listed
River & Trails

Kayakers will take on Dayton's portion of the Great Miami River this summer. After nearly 20 years in the making, the River Run at RiverScape MetroPark opened last month, signaling a welcome change for downtown. Not only does the $4 million project add to Dayton's energy, it will also clear out a dangerous low dam built in the late 1970s.
Offering both recreational safe passage for casual paddlers and a white-water play spot for more experienced kayakers, the River Run will add to the recreational opportunities already available in the region, including the Great Miami River Trail. Stretching more than 340 miles, the 10-county bikeway system is the largest in the nation.
"Downtown Dayton is a hub, and that bikeway system goes right past the river," says Carrie Scarff, chief of planning and projects for Five Rivers MetroParks. "The ultimate goal of the River Run is to create vibrant places downtown for the rapidly growing number of people who work, live, play and go to school here." For more information about River Run, visit metroparks.org/river-run.

***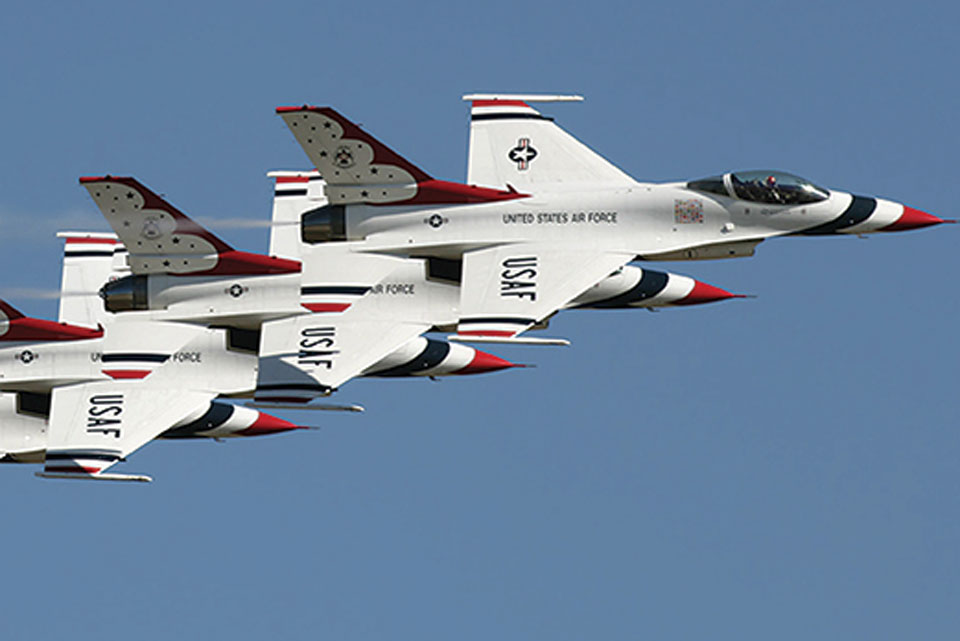 Flight Plans
When the Wright brothers first flew in 1903, the famous Daytonians never could have imagined the marvels of the nationally renowned Dayton Air Show.
"We've become a premier show in the North American market," says Terry Grevious, executive director for the Dayton Air Show for 14 of its 43 years. "We celebrate Dayton's rich aviation heritage."
Being the birthplace of aviation has allowed Dayton — a relatively small city — to host giant attractions at its air show with either the U.S. Air Force Thunderbirds or the U.S. Navy Blue Angels appearing in alternate years. In 2017, the Thunderbirds will take the spotlight, joined by other high-flying attractions, including the world's only all-female skydiving team, the Misty Blues. This year's show is set for June 24 and 25.
The National Museum of the United States Air Force's Fourth Building also celebrates its first anniversary this summer. The $40.8 million, 224,000-square-foot addition features more than 70 aircraft and aerospace vehicles. But the highlight is arguably its collection of presidential aircraft, including the Air Force One that served eight U.S. presidents and carried the body of John F. Kennedy back to Washington, D.C., after he was assassinated in Dallas on Nov. 22, 1963. Visit website for air show hours and ticket information; Dayton International Airport, 3800 Wright Dr., Vandalia 45377, 937/898-5901, daytonairshow.com; Admission to the National Museum of the U.S. Air Force is free; 1100 Spaatz St., Wright-Patterson AFB 45433, 937/255-3286, nationalmuseum.af.mil

***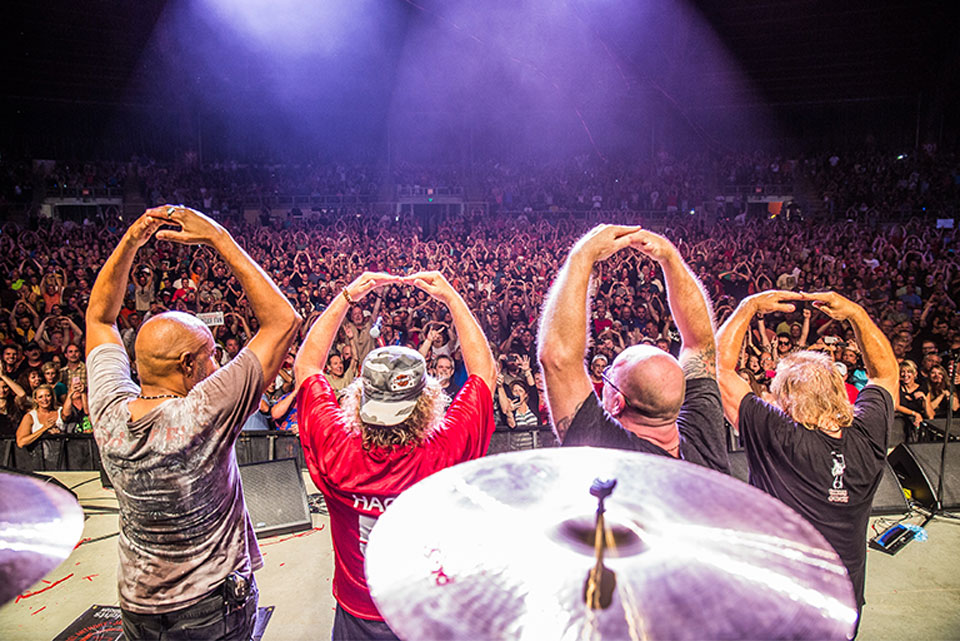 Summer Sounds

Tucked in the heart of the Dayton suburb of Kettering, Fraze Pavilion has welcomed musicians ranging from the Beatles' Ringo Starr to Bob Dylan. The lineup of artists for the 2017 season includes Elvis Costello & The Imposters (July 18), The Moody Blues (July 1), Yes (Sept. 12), and Four Voices — a group featuring Joan Baez, Mary Chapin Carpenter and Indigo Girls' Amy Ray and Emily Saliers (June 8).
Now in its 26th season, the venue has also garnered attention for its variety of free festivals: Bacon Fest, Blues Fest, Swamp Romp and — new this year — Sliders, Sides & Suds on June 24. "We sit smack dab in the middle of a neighborhood, in a park. We have become a community gathering place," says Karen Dunham, general manager at Fraze Pavilion.
Less than 20 miles away in Huber Heights, music lovers will find the 4,200-seat Stuart & Mimi Rose Music Center at the Heights (pictured above). Owned by the city, the covered outdoor music center opened in 2015 and offers assigned seating to every ticket holder. The 2017 schedule features a variety of acclaimed artists, including Lynyrd Skynyrd (June 3), The Temptations and The Four Tops (June 30), Willie Nelson & Family (July 11), The Beach Boys and The Righteous Brothers (July 28) and John Legend (June 12).
"It is a fan-experience-oriented venue, and we have received compliment after compliment from the artists," says Ed Morrell, talent buyer for the Rose Music Center at the Heights. "They want to come back." Fraze Pavilion, 695 Lincoln Park Blvd., Kettering 45429, 937/296-3302, fraze.com; Rose Music Center at the Heights, 6800 Executive Blvd., Huber Heights 45424, 937/610-0290, rosemusiccenter.com

***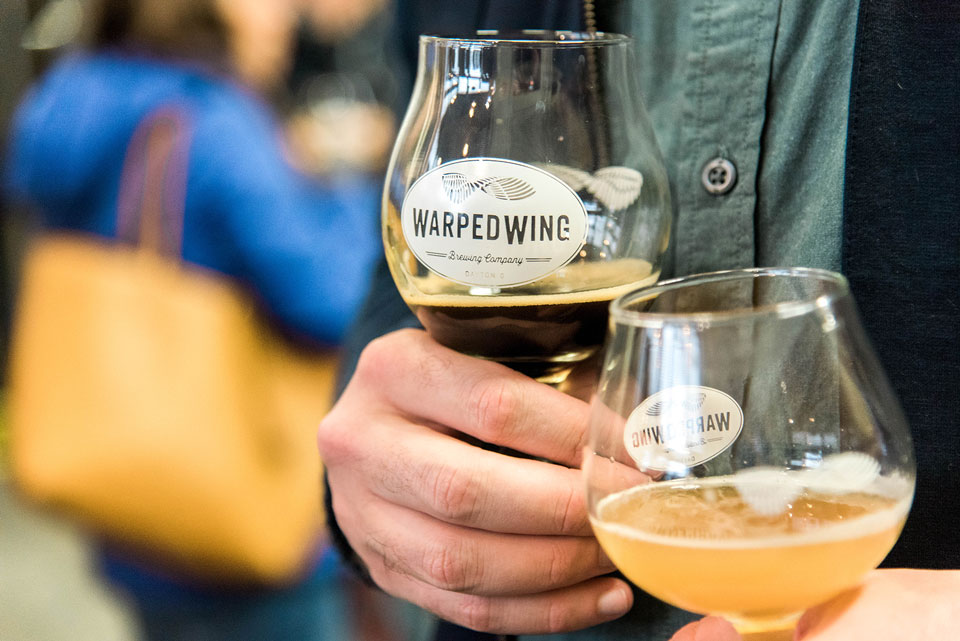 Brewery Scene

Opening its doors in downtown Dayton in January 2014, Warped Wing Brewing Co. is at the forefront of the city's brewery scene. Warped Wing's taproom offers an inviting space to hang out, try your hand at a game of giant Jenga and sip beers, including four year-round varieties: Ermal's Belgian Style Cream Ale, Trotwood Lager, Gamma Bomb American IPA and 10 Ton Oatmeal Stout.
"Trotwood Lager was originally a limited seasonal release, but it took off in a way we couldn't expect," says Erica Hill, taproom manager at Warped Wing Brewing Co. "It's become our best-seller."
Located less than a half mile away, Toxic Brew Co. opened in 2013, becoming Dayton's first beer producer in 52 years. The brewery rehabbed a building in the Oregon Historic District where it now sells its popular ISO Heaven IPA and Practice Yoga brews among others. In August 2016, the brewery purchased land along the Great Miami River, with plans for a facility that will boost beer production.
Some of the area's other notable breweries include the Dayton Beer Co., Eudora Brewing Co., Fifth Street Brewpub and Carillon Brewing Co. Warped Wing Brewing Co., 26 Wyandot St., Dayton 45402, 937/222-7003, warpedwing.com; Toxic Brew Co., 431 E. Fifth St., Dayton 45402, 937/985-3618, toxicbrewcompany.com
***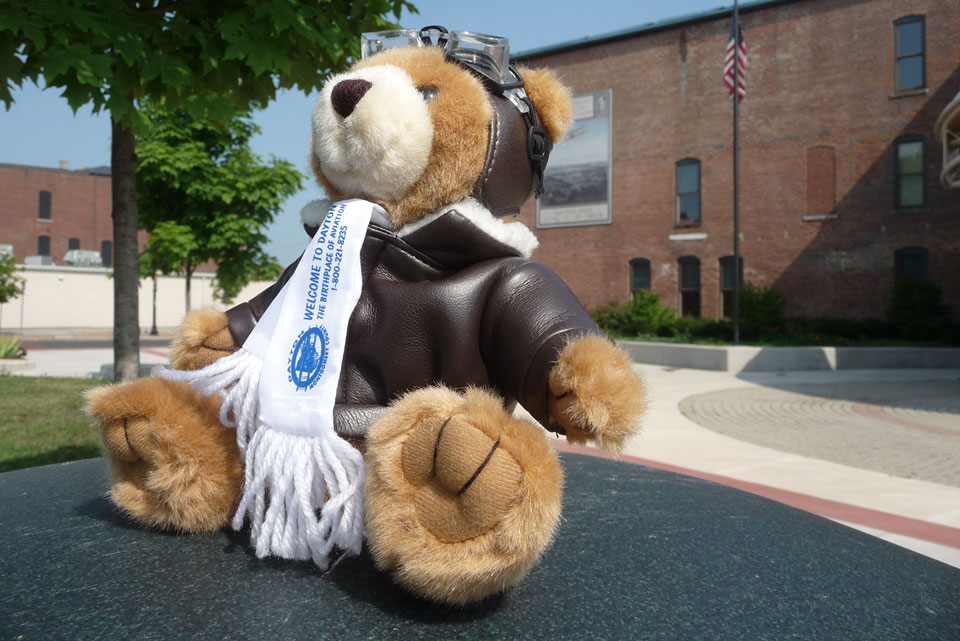 Aviation History
Dressed in a miniature leather bomber jacket, aviator goggles, white scarf and leather pilot helmet, Wilbear Wright is your prize for exploring Dayton's aviation history.
But in order to capture the teddy bear, participants must visit the Dayton Aviation Heritage National Historical Park, as well as the Wright-Dunbar Interpretive Center and Aviation Trail Visitor Center at 16 S. Williams St. in Dayton — located in the neighborhood where the Wright brothers lived, worked and played.
Explorers must then visit a total of at least seven of 14 aviation-related sites in southwest Ohio, getting stamps on their passport along the way. Participating sites include the Wright Cycle Shop, National Museum of the United States Air Force, Huffman Prairie Flying Field and Carillon Historical Park. The Wilbear Wright passport program, a partnership between the nonprofit Aviation Trail and the National Park Service, isn't just for kids either.
"I've seen a wide variety of people enjoying [it]," says Mackensie Wittmer, deputy director for the National Aviation Heritage Area, "and the incentive motivates them to visit additional sites." For more information, visit nps.gov/daav or aviationtrailinc.org.