Travel
Road Trips: Columbus Food Tour
From a 24-hour doughnut shop to authentic German fare, these capital city favorites have been around for years.
March/April 2022
BY Charity Ervin | Photo by Laura Watilo Blake
March/April 2022
BY Charity Ervin | Photo by Laura Watilo Blake
Our capital city is full of excellent culinary fare and inventive chefs who are changing how we eat. But sometimes you just want the classics, and these neighborhood spots have become part of the fabric of life in Columbus. Each place offers a sense of history, tradition and food that makes you instantly understand why they've been around for years.

Schmidt's: This Columbus favorite has roots stretching back to the Schmidt family's meat-packing business that was founded in 1886. They opened their restaurant in the city's German Village neighborhood in 1967, and ever since it has been drawing diners who seek out its authentic fare and delicious cream puffs. The restaurant is known for its signature Bahama Mama (available as a sandwich or platter) and German classics ranging from bratwurst to schnitzel. Even as Schmidt's has evolved to keep up with the times, the local landmark's focus on high-quality fare is always apparent. 240 E. Kossuth St., Columbus 43206, 614/444-6808, schmidthaus.com

The Thurman Cafe: Founded in 1942, this family-owned spot is known for burgers — 12-ounce ones in fact — and served a variety of ways. The Thurman Burger is topped with ham, sauteed onions and mushrooms, mozzarella and American cheeses, lettuce, tomato, pickles, banana peppers and mayonnaise. If you're feeling especially adventurous (and hungry), The Thurmanator — a huge burger inspired by athletes in town attending Arnold Schwarzenegger's annual Arnold Sports Festival — features two 12-ounce patties and the same toppings but then adds cheddar cheese and bacon to the mix. Calling it "epic" seems like an understatement. 183 Thurman Ave., Columbus 43206, 614/443-1570, thethurmancafe.com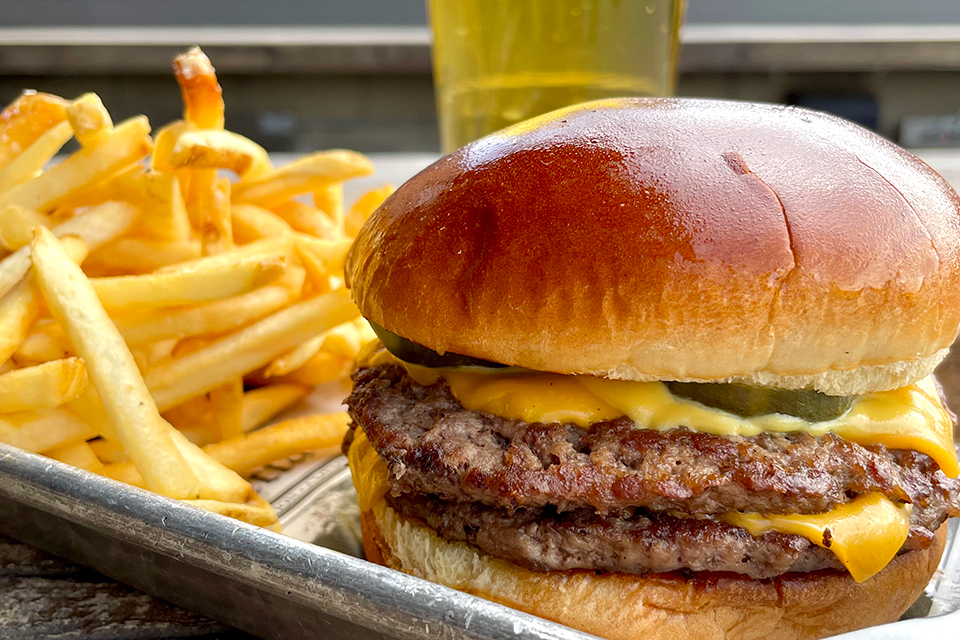 Grandview Cafe: Founded in 1925, Grandview Cafe has long been a neighborhood staple, but a 2015 overhaul brought garage windows, more TV screens, a second floor now open to patrons and an expanded heated patio. The long history still comes through though, from the original iron-railed staircase and the antique chandelier to the wood floors and framed pictures that tell this landmark's tale. It's a place where the locals gather for a bite and a drink, thanks to a lineup of classic eats on a menu that spans appetizers like wings and fried pickles to sandwiches and wraps to pizzas and fish and chips. 1455 W. Third Ave., Columbus 43212, 614/725-1077 grandviewcafe.com

Tommy's Diner: A fixture of the city's Franklinton neighborhood since 1989, this breakfast and lunch spot along West Broad Street draws loyal customers in with its quality food and reasonable prices. The menu spans traditional diner fare, home-cooked specialties and innovative cuisine that shows up in the daily specials. Breakfast is served all day with diners choosing from among 10 omelets and 16 combos. Lunch features a large lineup of sandwiches, gyros, burgers, soups and salads, along with hearty entrees like homemade meatloaf, pork chops and roast beef. 914 W. Broad St., Columbus 43222, 614/224-2422, tommysdiner.com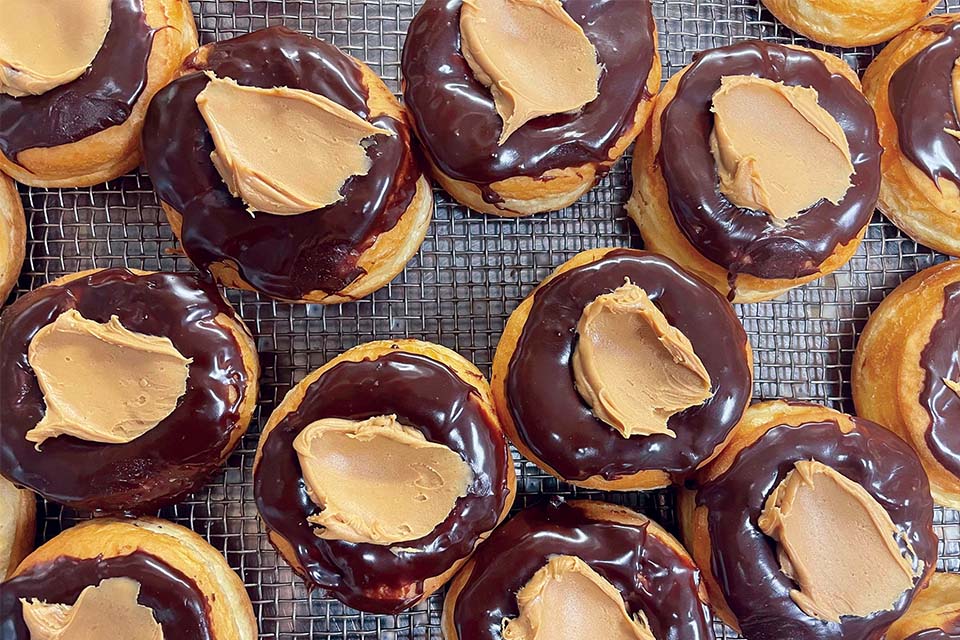 Buckeye Donuts: "Open Always, Closed Never" is the enduring motto of this 24/7 doughnut shop along North High Street that has been a fixture for Ohio State University students since 1969. Owned by the same family since it opened, Buckeye Donuts is known for its fresh coffee, gyros, breakfast foods and, of course, doughnuts that are available any time you're in the mood for one. The doughnuts are made fresh daily and twice a day on weekends to keep up with demand from locals drawn to the lights that never turn off. 1998 N. High St., Columbus 43201, 614/291-3923, buckeyedonuts.net

Want more travel ideas? Click here for our other Ohio Road Trips!