Travel
Love Notes: 12 Great Ohio Date-Night Ideas
Celebrate the season of romance with these road-trip-worthy experiences throughout the state.
February 2020
BY Megan Grantham, Jordana Joy, Kelly Powell, Kristina Smith and Rich Warren | Photo by Todd Sheppard
February 2020
BY Megan Grantham, Jordana Joy, Kelly Powell, Kristina Smith and Rich Warren | Photo by Todd Sheppard
TABLES FOR TWO

Since 1965, Lakewood's Pier W has been one of the near west side of Cleveland's premier dining destinations — and the only one to have a cantilevered dining room stretching out over the edge of Lake Erie, providing striking views of the city's downtown skyline. The restaurant specializes in seafood and prime meats from executive chef Regan Reik. "It's never the same," general manager Mark Kawada says of the dining room's incredible views. "To the moon going down right behind the city … to storms in the summer [that are] like a fireworks show over the lake." Winton Place, 12700 Lake Ave., Lakewood 44107, 216/228-2250, pierw.com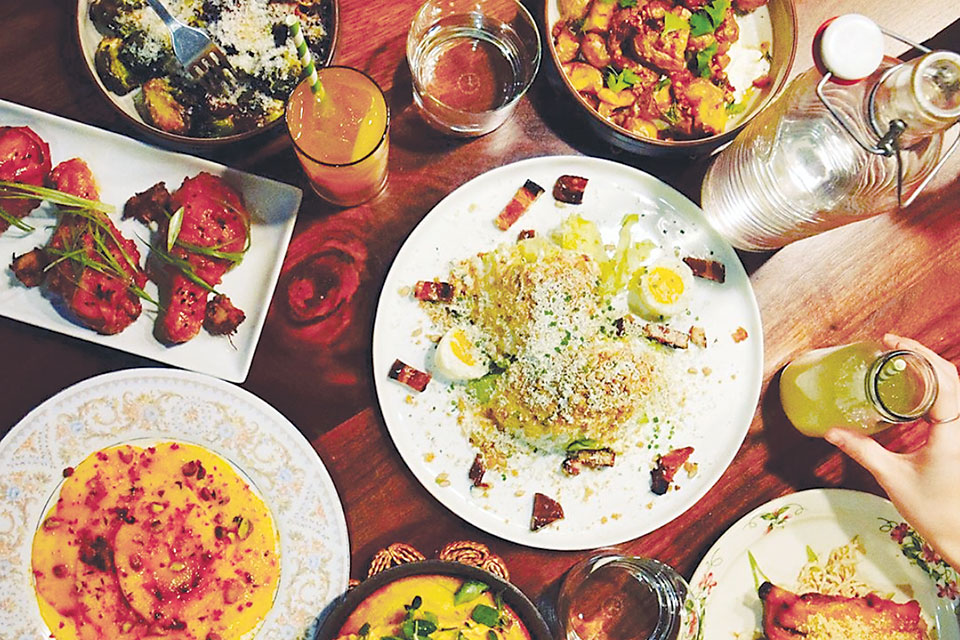 A vintage black-and-white photo of a beaming couple who are very much in love sets the mood for romance at Ambrose and Eve, a popular eatery located in Columbus' Brewery District. The image — depicting the grandparents of co-chef and co-founder Catie Randazzo — contributes to the homey feeling that's punctuated by dark wood and photos of the restaurant's staff as babies. The large plates of delectable food are eminently shareable, including one with maple syrup and pimento cheese piled atop cornbread. "We take old classics your own mother might have made, like chicken and dumplings, and reinvent them with new ingredients," Randazzo says. 716 S. High St., Columbus 43206, 614/725-2080, ambroseandevecolumbus.com. As of February 2021, Ambrose and Eve is permanently closed.

The fireplace in the dining room of Mon Ami Restaurant and Winery sets a romantic scene for sharing a bottle of wine and cozy dinner. Nestled in a wooded area off one of Lake Erie's inlets, the limestone winery is the second-oldest in the state. "People get married here," says Sarah Daeger, Mon Ami's general manager. "People get engaged here. It's the great memories that make it romantic. It's the history." Mon Ami offers Friday-night date nights in late February, which include a bottle of wine, a shared appetizer, an entree for each person and a dessert to share ($75 per couple). Entrees include walleye, perch or scallops as well as chicken and prime rib. The restaurant also offers dinner Wednesday through Saturday and brunch on Sundays. 3845 E. Wine Cellar Rd., Port Clinton 43452, 419/797-4445



Cincinnati's Primavista has a long tradition of house-made stocks and sauces as well as hand-cut beef tenderloin, veal, fresh fish and time-honored Italian dishes like spaghetti and meatballs. The menu has been the work of executive chef Chris Prince since 1992, but the view is just as attractive as the kitchen's specialties. Because Primavista sits along Price Hill, most tables in the room offer a breathtaking look out over downtown Cincinnati and the Ohio River. If you're looking for a romantic place to cuddle up, this Tuscan-inspired spot is for you. "We like to be welcoming and comfortable," says owner Joan F. Lenkerd. "So, the whole decor is warm and kind of cozy." 810 Matson Place, Cincinnati 45204, 513/251-6467, pvista.com


COUPLES CLASSES


Learn the art of blowing glass by making a glass heart (or other glass item) with your sweetheart during workshops at the Toledo Museum of Art's Glass Pavilion. Glass studio production artists help participants through the process of firing the glass and molding it into shape. "It's a great couples date," says Tess Healy, one of the production artists who teaches the workshop. "There's a little something romantic about fire. You get a little bit of a rush. And you get to take that memento home with you to remember the evening." Visit website for more information. 2445 Monroe St., Toledo 43620, 419/255-8000, toledomuseum.org

Enjoy a night out learning how to waltz, samba, foxtrot, tango and more at the Dayton Ballroom Dance Club. Nearly every Monday year-round, the dance club offers group lessons for couples (and singles) wanting to improve their dancing skills. The club has instructors to teach at four different levels, ranging from Beginner (for those who have never taken a dance class) to Silver (a class that focuses on the most complex and challenging steps). Each Monday class is followed by a Social Dance Party that's included in the cost of the lesson. "People can come here for a date night to get good instruction or learn new techniques," says club president Walter Sullivan. "Every Monday night is treated as special." Arbor Hall, 2150 Arbor Blvd., Dayton 45439, 757/773-5949, daytonballroom.org

Marietta's The Cook's Shop is packed with nearly 10,000 utensils and other pieces of kitchen equipment, but the cooking store in the historic riverfront town also hosts various 2 1/2-hour cooking classes on evenings and weekends. Couples can choose from several courses, which range from culinary trends to kitchen staples. A few classes are hands-on, but most are demonstration-based instruction. The intimate, 14-to-16-person setting makes it easy to settle in and slow down. "Marietta is a wonderful town," says co-owner Dagmar Kupsche. "It just makes for a great couple's escape. Just get out of the city, get out of the whirlwind and come to our town where time stands still." 180 Front St., Marietta 45750, 740/538-6003, thecooksshop.com

The Seasoned Farmhouse cooking school in Columbus' Clintonville neighborhood teaches home cooks of all skill levels, who then enjoy a meal around a communal table. But on Date Nights, couples retire to a private table set with vintage china and antique flatware to enjoy the meal they've made by candlelight. "It's a joyful experience to share a meal with someone you love and making that meal together is even more romantic," says Tricia Wheeler, the school's founder and owner. On Feb. 8, a Luxe French Valentine's Dinner class will teach couples how to make indulgent French dishes they can re-create at home. During Maine Squeeze Date Night on Valentine's Day, couples will learn how to prepare a lobster dinner. 3674 N. High St., Columbus 43214, 614/230-6281, theseasonedfarmhouse.com


SIGHTS & SOUNDS


The Nightlight Cinema is redefining the time-tested dinner and a movie. Since 2014, the 46-seat space in downtown Akron has been screening new releases of independent films and older movies of note. Before the lights go down, couples can order craft cocktails, local beer or a glass of wine at the bar as well as popcorn and candy. For those who want to grab a bite beforehand, Akron's creative Crave restaurant is right around the corner. "You can have an entire date experience on our block alone," says Matthew Wachter, the theater's board chair and interim executive director. Akron Coffee Roasters, Uncorked Wine Bar and Blu Jazz+ are nearby, too. "What's better than getting a nice meal or a cup of coffee and then seeing an interesting film with another cocktail along with that?" 30 N. High St., Akron 44308, 330/252-5782, nightlightcinema.com. As of February 2021, The Nightlight Cinema is open for virtual screenings.



For couples seeking romance with a classical twist, The Cleveland Orchestra is presenting works by Beethoven and Mozart as part of its February lineup. Performances of Beethoven's "Overture to Egmont' " and Mozart's Symphony No. 41 ("Jupiter") are set for Feb. 13 and 15 at 8 p.m., Valentine's Day at 7 p.m. and Feb. 16 at 3 p.m. (The Valentine's Day performance is party of the orchestra's Fridays@7 series and runs shorter at 45 minutes and no intermission.) Beyond music from one of the world's greatest orchestras, couples can take in the grandiose Severance Hall, with its intricate art deco adornments and warm lighting. "It really feeds into this idea of coming to the orchestra for a romantic endeavor," says Ilya Gidalevich, artistic administrator for the Cleveland Orchestra. 11001 Euclid Ave., Cleveland 44106, 216/231-1111, clevelandorchestra.com. As of February 2021, Cleveland Orchestra performances are available on-demand online.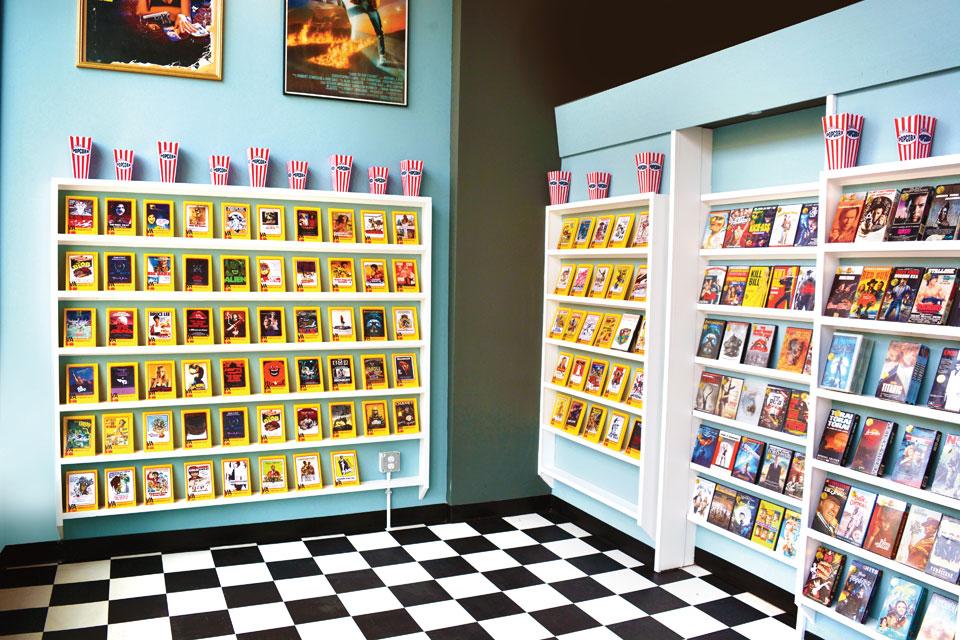 Answer a trivia question by finding the correct movie on the wall of an unassuming Cincinnati video store, and you enter The Video Archive's cozy bar designed to pay homage to filmmaker Quentin Tarantino. The speakeasy has hidden gems for Tarantino fans, including a neon sign blaring the words "Bang Bang Bang," a photo wall of people dressed as "Pulp Fiction" femme fatale Mia Wallace and bullet holes in the bar. The off-the-wall vibe and secluded feel make the speakeasy a popular date spot, says general manager Nick Boutet. "There's low lighting, it's very comfy and cozy," he adds. "A lot of people bring dates here to show them a unique experience." The cocktail menu changes quarterly, and screenings of films are also on the menu. 965 E. McMillan St., Cincinnati 45206, 513/559-9500, facebook.com/videoarchivecincinnati. As of February 2021, The Video Archive has been transformed into tiki bar Tiki Tiki Bang Bang.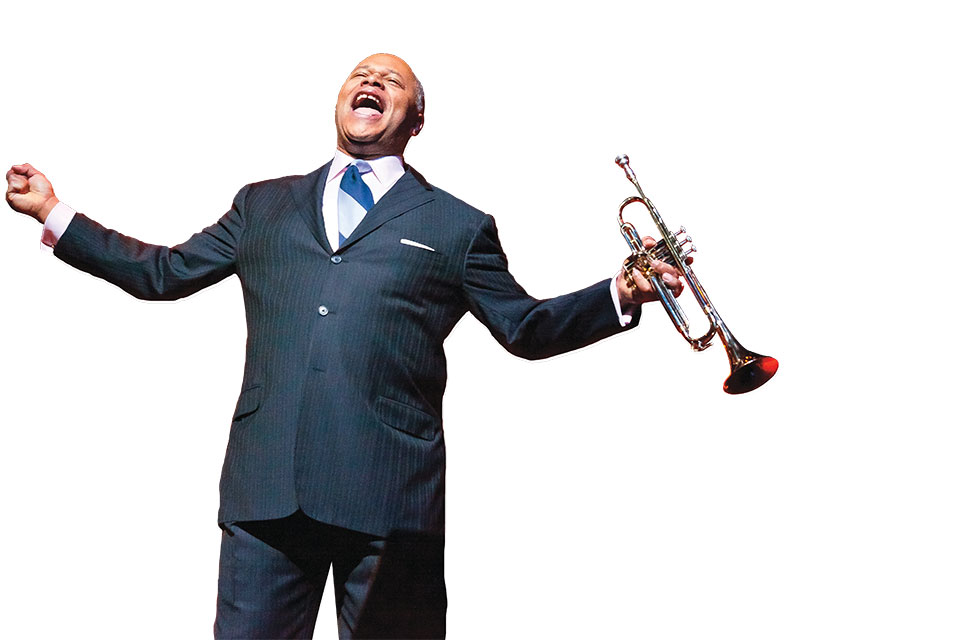 When it comes to setting the mood for romance, Byron Stripling, artistic director and conductor of the Columbus Jazz Orchestra, believes there's nothing like the sound of jazz. "Just like jazz, the whole process of becoming amorous evolves in a spontaneous, slow way," he says. "Jazz gives you that first kiss." The orchestra performs throughout the year, but two upcoming programs celebrate love. On Feb. 14, pianist Ariel Pocock plays sultry Cuban rhythms, and Feb. 20 through 23, trumpeter/vocalist Bria Skonberg presents "Modern Romance," featuring songs performed in the styles of Louis Armstrong and Ella Fitzgerald. "When you go to a concert, you are experiencing great art," Stripling says. "On the way home, you can discuss it and explore what those feelings mean to you." The orchestra performs at the Lincoln Theatre, 769 E. Long St., Columbus 43203 and the Southern Theatre, 21 E. Main St., Columbus 43215; 614/469-0939, jazzartsgroup.org. As of February 2021, Columbus Jazz Orchestra performances are available online.