Travel
Hometown Road Trips: 2018-19
Summer means it's time to explore. Check out these finds we discovered while visiting our 2018–2019 Best Hometowns.
July 2019
BY Linda Feagler, Jordana Joy, Hallie Rybka and Jim Vickers | Photo by Rachael Jirousek
July 2019
BY Linda Feagler, Jordana Joy, Hallie Rybka and Jim Vickers | Photo by Rachael Jirousek
Summer Getaway
The 17,229-acre Salt Fork State Park outside Cambridge beckons families and adventurers alike with camping, hiking, boating and more.

Sycamore and maple trees flank the road that runs through Salt Fork State Park, but periodically, there's a break in the green that reveals the park's namesake lake. Salt Fork Reservoir was built in the 1960s, creating a nearly 3,000-surface-acre body of water that twists through the hills of southeast Ohio.

"We have 75 miles of shoreline," says Salt Fork State Park assistant manager Dave Thompson. "Our lake is kind of a long, narrow channel, so we have two marinas on [it]."

Both offer docks for boats of all sizes, as well as watercraft rentals, from canoes and kayaks to Jet-Skis and pontoon boats. Then there are three beaches: a main one for swimming and sunbathing, a second that boaters can pull up to and a third that's reserved for those staying at the park.

Salt Fork offers four campgrounds, a variety of cabins and Salt Fork Lodge, which has 148 guest rooms, on-site dining and a swimming pool.

"It's about 7 miles from the entrance to get to the lodge," Thompson says, "so it really gives off that feeling that you're in a rustic and remote area."

Salt Fork State Park is also home to 15 hiking trails. "They're more of a short nature trail," Thompson says. "We [also] have a portion of the Buckeye Trail that goes through the park."

The turn from summer to autumn is a popular time to visit. It's also prime time for Sasquatch and monster fans, and Salt Fork State Park caters to both with its Creature Weekend each October. (May brings the annual Ohio Bigfoot Conference to the park.)

"My position on it is: Anything that gets people outside and in our parks is harmless fun," Thompson says. 14755 Cadiz Rd., Lore City 43755, 740/439-3521, parks.ohiodnr.gov/saltfork

---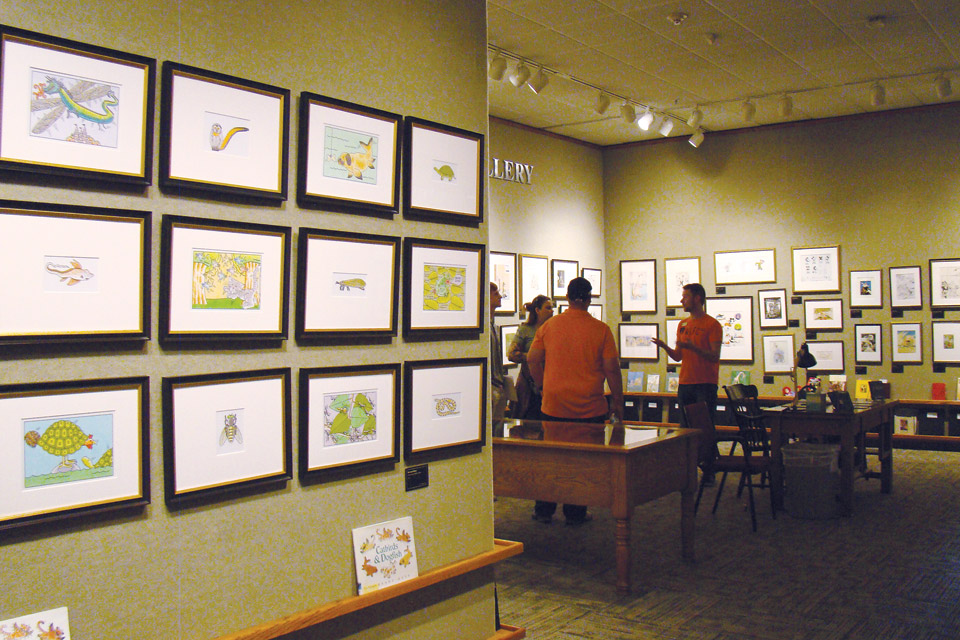 Picture This
The Mazza Museum at the University of Findlay celebrates the art of children's picture books with a collection the kid in you will love.

Walking through the Mazza Museum at the University of Findlay transports you straight back to story time at the local library. The museum celebrates the art of the children's picture book, displayed edge to edge in a large gallery you're likely to get swept up in as you move through it.

During our visit, one frame features illustrator Paul Bransom's painted cover image from an edition of "The Wind in the Willows." Another shows off a Maurice Sendak pen and ink of Max from "Where The Wilds Things Are."
Mazza Museum deputy director Kerry Teeple points to a watercolor, pen and ink depiction of a giraffe with his head poking through the clouds and two monkeys. One is being rained on under the cloud, while the other is dry and happy, clinging to the top of the giraffe's neck.

"This is a fun one," Teeple says. "I always make people stop because I say, 'You know this character.' This is Curious George in his debut."

The piece is from illustrator and author H.A. Rey's 1940 artwork for "Cecily G and the Nine Monkeys." Curious George was so popular Rey and his wife and collaborator, Margret, created a series around him.

Jerry Mallett, an educator from Toledo, founded the Mazza Museum in 1982 with a small collection of four pieces of original artwork from children's picture books. By the time of his death in 2015, the collection numbered 9,000.

"The idea back then was if somehow the museum could acquire at least one new work of art a year, it would continue to grow," says Mazza Museum director Benjamin Sapp. "Today, we're really close to 14,000 original pieces of art and lots of pieces from artists all over the world." 201 College St., Findlay 45840, 419/434-4560, mazzamuseum.org

---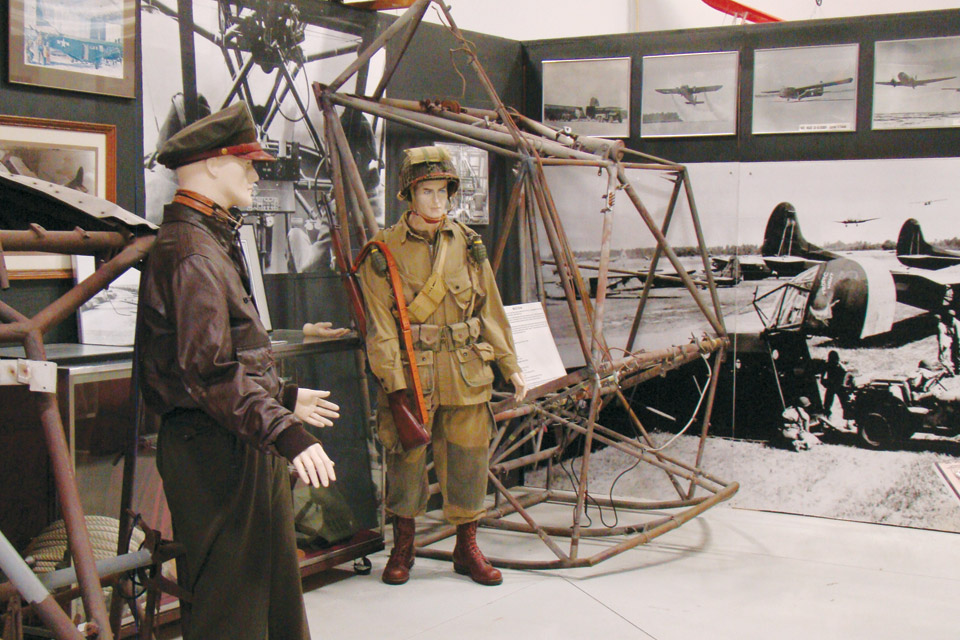 Flight Path
Troy's WACO Air Museum teaches aviation and history buffs about the popular civilian aircraft made in Ohio during the first half of the 20th century.

The red and white 1929 WACO ATO Taperwing biplane rests silently in the corner of a hangar at WACO Field. In 1936, the aircraft won top honors for aerobatics at the Paris Air Show. "To which they were never invited back," adds Gretchen Hawk, executive director of the WACO Air Museum.

The historic aircraft is one of 10 on display made by Clayton Brukner's WACO Aircraft Co., which operated in Troy between 1919 and 1947. The company's story is told at a museum at WACO Field, where you can even purchase a ride in a WACO replica that offers the experience of flying in one of these classic machines.

"WACO was the No. 1 manufacturer of civil aircraft in the country, for sure — some people say in the world — in the '20s and '30s," Hawk says, pointing to an array of flags on display. "These represent all the countries they were shipped to."

The other part of WACO Aircraft Co.'s story is the WACO CG-4A glider, a wooden aircraft that was the most used troop and cargo glider of World War II. A small WACO CG-4A glider theater at the museum plays footage of the aircraft in action.

"Clayton Brukner submitted a design to the military, and that's what they chose," Hawk says. "Out of the 14,000 that were made around the country, we made about 1,000 here."

The education happening at WACO Air Museum also extends into summer camp for kids, who leave inspired by the experience.

"They learn about aviation … starting with the forces of flight," Hawk says. "They'll make kites and hot air balloons. We've had kids that come through and decide: I want to be a pilot." Visit website for hours, admission and plane ride information. 1865 S. County Rd. 25A, Troy 45373, 937/335-9226, wacoairmuseum.org

---


Christmas in July
Medina's Castle Noel delivers a hearty dose of holiday spirit with its collection of movie memorabilia and window displays.

For Mark and Dana Klaus, Christmas doesn't come just once a year: It's an everyday affair. The couple's holiday-themed attraction, Castle Noel, is billed as the largest indoor, year-round destination of its kind in the United States, and it's easy to see why once you've visited.

Beautifully decorated with plenty of glass bulbs, lights and even fake snow, Castle Noel is a showcase for the Klaus' extensive collection of authentic Christmas-movie memorabilia and holiday window displays from New York City department stores.

An artist by trade, Mark is known for his beautiful and intricate Christmas ornaments, but he also thinks big — like the giant statues of the Nutcracker and Mouse King he created for the Cleveland Ballet that now reside out back next to Cousin Eddie's RV from "National Lampoon's Christmas Vacation."

"The level of detail that [Mark] sculpts in … is the same way he does his attractions," Dana explains. "He wants to make it that, as you go around every corner, you discover something new."

From Will Ferrell's green suit from the 2003 film "Elf" to an avalanche of props from the 2000 Jim Carrey version of "How the Grinch Stole Christmas" to an exhibit filled with favorite toys from Christmas mornings past, holiday spirit and nostalgia meet at every turn.

The tour's finale is Castle Noel's Grand Hall, which offers an opportunity to ride down a giant red slide similar to the one Ralphie encountered in "A Christmas Story." Visitors 80 years old and up get their picture added to the slide's Hall of Fame, with the oldest participant 101 and a half.

"She was adorable, because she goes, 'Now, when you tell the story, tell them that I'm 101 and a half,' because she didn't want someone to beat her record," Dana recalls. "I said, 'I promise, I don't think anybody's going to be beating that record anytime soon.' " Visit website for hours and pricing. 260 S. Court St., Medina 44256, 330/721-6635, castlenoel.com

---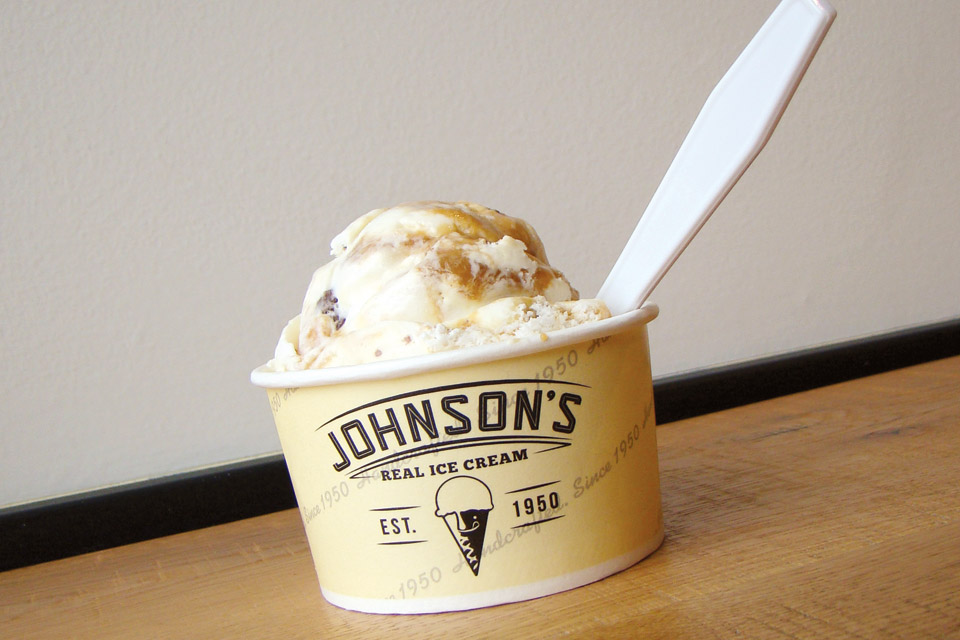 Friendly Finds
New Albany's small shops and the people behind them embody all that's great about this Columbus suburb.

It doesn't take long for visitors to discover that the positive vibes New Albany exudes are meant for everyone. Summer farmers markets are popular events, and the 15th New Albany Walking Classic is expected to draw more than 3,000 participants on Sept. 15.

"We're close enough to Columbus, so it's an easy commute, but we're also on the edge of the country, so there are beautiful roads and excellent cycling, biking and jogging opportunities," says Geoff Clark, owner of VeloScience Bike Works.

Clark, who sponsors group rides for all skill levels, appreciates the town's 23 parks connected by 36 miles of trails.

New Albany's neighborly hospitality extends to other specialty stores in town, such as Elliott Cooper, a lifestyle emporium featuring resort wear, day-to-evening apparel, hand-blown glass and candles; and Learning Express Toys, specializing in educational gifts for the birth-to-tween set.

Over at Hayley Gallery, shelves and tables are filled with paintings, sculpture, wood, glass, ceramics, photography, home decor and jewelry, as well as Judaica. Hayley Deeter launched her business to promote emerging and established artists from around the state. "Before I agree to represent an artist, I make sure I believe in their work," she explains.

The New Albany resident wants her customers to love what they purchase. She even offers a try-before-you-buy option, permitting shoppers to take the art they've selected home with them for a 72-hour trial run.

Visitors to New Albany usually find their way to Johnson's Real Ice Cream, a family-owned shop offering 40 flavors that opened its first store in 1950.

"The biggest reason we opened our shop here last year is because of the sense of community anchoring the town," says company president Matt Wilcoxon. "There's nothing like the simple joy ice cream brings. It pulls everybody together, and we're proud to be part of that." Visit newwalbanychamber.com for more information about these and other New Albany businesses.