Ohio Life
| Best Hometowns
Best Hometowns 2018: Troy
Cooperation is a cornerstone of this community, which honors its past as
it forges a bright future.
November 2018
BY Jim Vickers | Photo by Amie Santavicca
November 2018
BY Jim Vickers | Photo by Amie Santavicca
Just after midday, the line at Lunch stretches toward the door. Smokin' Bee-Bee-Q is serving pulled pork nachos, brisket tacos and other fare from a counter at the far end of the room. The crew behind the Dayton-based food truck is here regularly. Order once, and it's easy to see why.

The simply named Lunch — housed in a space at 4 Main St. in Troy — features a rotating lineup of food vendors that offer a quick and local midday meal. Jessica Minesinger and Karen Boone co-founded the spot in February after seeing the need in their own busy business lives. Minesinger is CEO of Minesinger Companies, a local housing-development firm. Boone is the company's COO.

"We have great restaurants in Troy and great restaurants downtown, but several of them don't serve lunch," explains Boone. "In some of our first research, we realized there are over 100 businesses within a 10-minute walk of downtown."

The pop-up concept here extends beyond midday, too. The room has played host to Friday night ice cream shops, as well as local bakers and florists.

"The really rewarding part is we're small business owners and we get to promote other small business owners in a really noncompetitive, supportive way," Minesinger adds.

Mayor Michael Beamish says Lunch is just one of the ways Troy is connecting residents with downtown. Just across the street is Prouty Plaza, the site of community events for the town's nearly 27,000 residents. Offerings have ranged from concerts to yoga to a bicycle-maintenance class taught by Michael Porter, owner of Troy Family Bike Shop.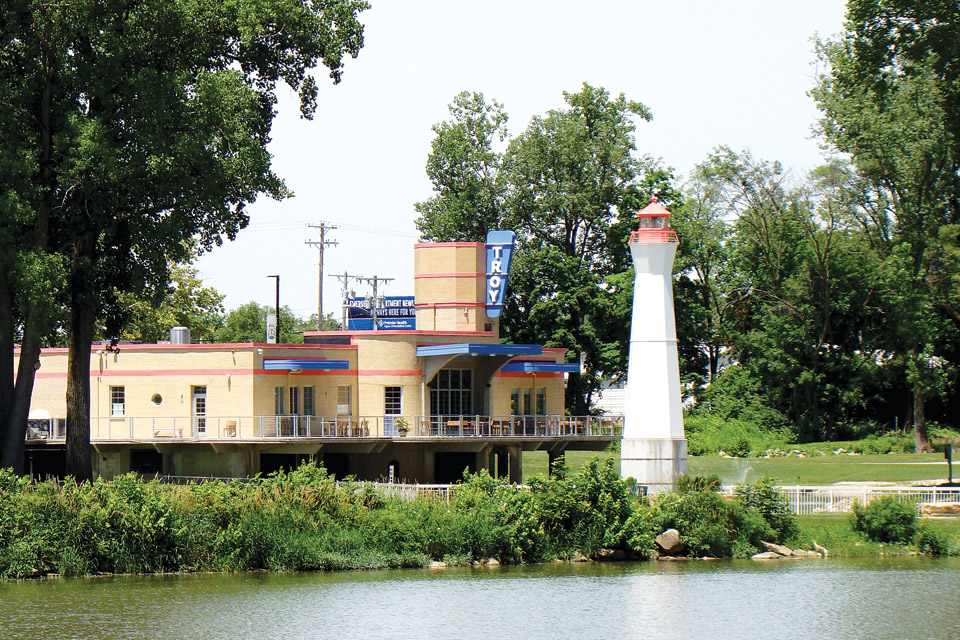 "Downtown has always been the living room of our community," Beamish says. "You want people to gravitate to it."

The city's downtown also hosts a farmers market June through September; a Hometown Halloween costume contest, parade and trick-or-treating each October; and a Grand Illumination tree lighting the Friday after Thanksgiving. But it's a hub of activity year-round, with businesses ranging from sports-gear merchants and boutiques to sit-down restaurants such as Basil's on Market and The Caroline to grab-and-go places like Bakehouse Bread & Cookie Co. and Purebred Coffee Co.

Just a few blocks away from the traffic circle that marks the center of Troy, Ethan Smith of SmithFly has a space where he works on his innovative fishing gear, most notably the Shoal Tent — the world's first floating tent — that has catapulted his name far beyond Troy.

Directly across the street from Smith's shop stands the Overfield Tavern Museum. Step inside and one gets a feel for what it would be like to live on the Ohio frontier. In 1808, Benjamin Overfield built the log structure, which served as a social hub for those passing through this then-wild portion of Ohio.

Troy's heritage is also celebrated at the WACO Air Museum, located 2 miles south of downtown. The attraction and small airfield tells the story of the WACO Aircraft Co., the largest manufacturer of civil aircraft in the nation in the late 1920s and early '30s. In addition, the company also produced a large number of military gliders for airborne operations during World War II.

Today, WACO Classic Aircraft in Battle Creek, Michigan, makes replica planes of the civil aircraft once manufactured in Troy. The curious can even buy a ride in one of the planes, which is on display as part of the WACO Air Museum's attractions when it's not taking visitors into the skies above Troy.

Today, the city's biggest businesses are packaged-foods company Conagra, a Honda parts distribution center and garage-door company Clopay. The garage-door-maker came to town just as Panasonic was leaving behind its nearly 1-million-square-foot picture-tube operation in the mid-2000s due to the advent of flat-screen TVs.

Minesinger says the city's relationship with Panasonic led the company to give plenty of notice, providing time for local officials to convince Clopay to buy the facility and relocate from Russia, Ohio, in 2007. The plant expanded in 2015.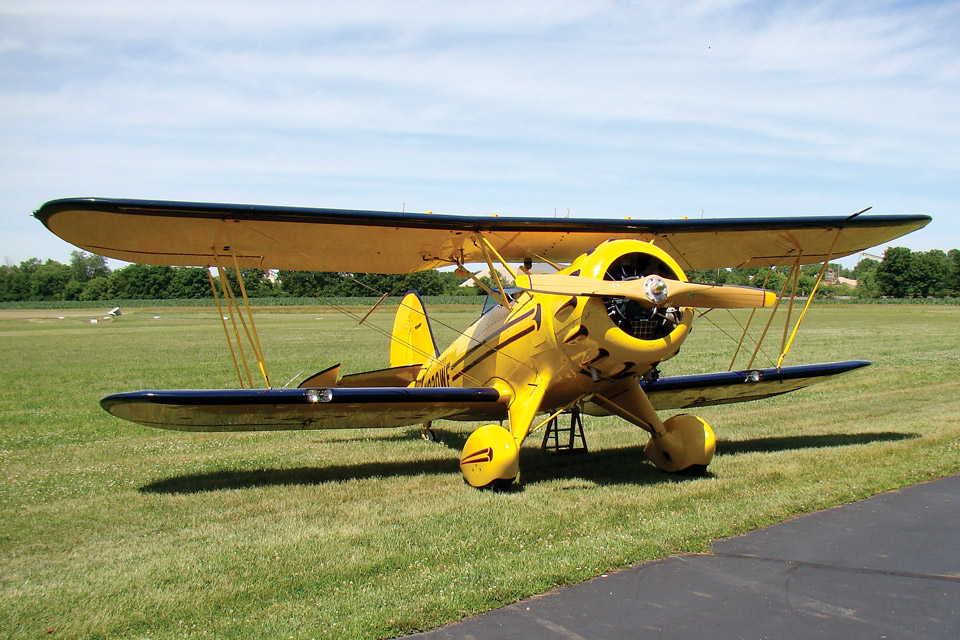 "The expression they used is: 'The lights never went off.' One day it went from Panasonic and then immediately Clopay took it over and began reworking it for Clopay garage doors," Minesinger explains. "In the depths of the worst recession since the Great Depression, that's really impressive."

The Troy Foundation is also a major force in helping shape the city's future. The organization, which was founded in 1924, has an endowment of $90 million and growing. The foundation was vital to the creation of Treasure Island, a city park along the Great Miami River that opened in 2016 and brought Troy's number of parks to 26 locations covering a total of 321 acres.

Treasure Island is yet another connection to the city's past. The area was a destination for water-skiing, family outings, dances and boat shows in the 1940s and '50s. It had fallen into disrepair over the years until locals banded together, restoring the lighthouse, creating an amphitheater on-site and opening Smith's Boathouse Restaurant. From the riverfront, you can catch a glimpse of the 1885 Miami County Courthouse in the distance. Just down the river, a local developer is building town homes along Water Street — what the city hopes will be the beginning of a new chapter of waterfront development.

"In most communities, you have one entity that drives the train," Beamish says. "Instead, we have a lot of cars in our train."