Travel
102 Days and Nights of Summer 2022
From festivals and concerts to great parks and outdoor adventures, here's your guide to making the most of this sun-soaked season.
May 2022
BY Hallie Rybka | Photo of Headlands Beach State Park by Kevin Kopanski
May 2022
BY Hallie Rybka | Photo of Headlands Beach State Park by Kevin Kopanski
Summer is long awaited in Ohio, so it's time to make the most of it. From Memorial Day weekend through Labor Day, we've assembled an inspiring list of summer events and destinations, so you can begin filling your calendar. From car shows to hot air balloon festivals, zoo babies to art adventures, living history to outdoor performances, we share a summer's worth of ideas to help you make the most of the season.

MAY
Have Fun in the Sun: Visit Headlands Beach State Park for a fun family outing or a day trip with friends. The Lake County destination features the longest natural beach in Ohio and is home to the iconic Fairport Harbor West Breakwater Light. ohiodnr.gov

May 27–30: Raise a glass to the start of summer! The New Straitsville Moonshine Festival celebrates the southeast Ohio town's history as well as its claim to fame: a potent sipper called the Straitsville Special. The festival is granted a permit to make old-fashioned moonshine and features demonstrations of the process, plus parades, live entertainment and more "spirited" fun. explorehockinghills.com
May 28:
Keep the laughs coming! Comedy legends and frequent collaborators Steve Martin and Martin Short are teaming up for a tour that's making a stop at Fraze Pavilion in Kettering. Whether you grab a seat in the pavilion plaza or on the spacious lawn, get ready for new sketches and even a bit of music.
fraze.com
Explore the Islands:
Kayaking offers adventures from a different perspective. Part of the Lake Erie Islands Water Trails, the South Bass Island Trail has two launch ramps and a number of notable stops, from the food-and-drink options in Put-in-Bay to the 11 acres of cliffs, woodlands and trails at the Massie Cliffside Preserve.
shoresandislands.com
JUNE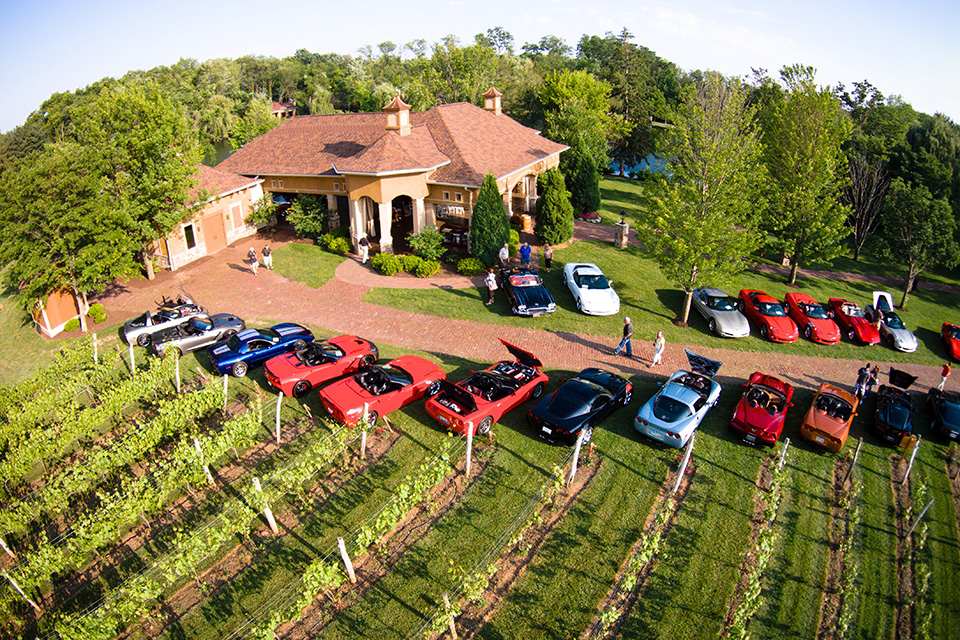 Revved Up:
These events focus on fun on wheels, from antique cars to a race through the forests of southeast Ohio. Click here to read about five Ohio car shows, cruise-ins and festivals.
June 4–5:
Share in a sweet summertime tradition at the Troy Strawberry Festival. The annual event brings more than 100 arts and craft vendors to the historic downtown and the banks of the Great Miami River, as well as entertainment on multiple stages, over 60 food vendors and lots of strawberry-flavored delights.
troystrawberryfest.com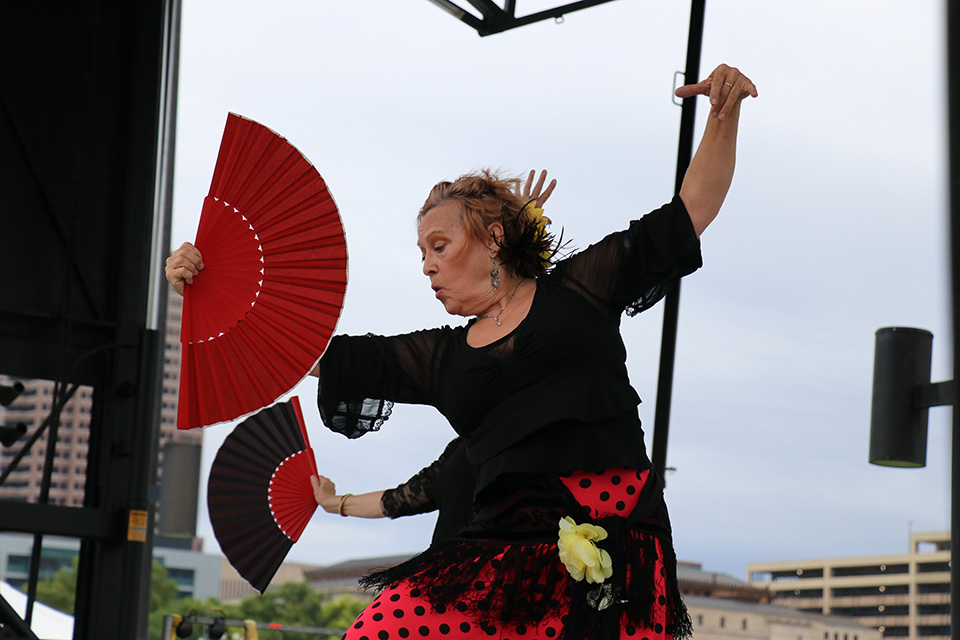 June 10–12:
The 60th Columbus Arts Festival is back at the city's downtown riverfront this summer, transforming the area into an outdoor gallery featuring works by 200 visual artists. Booths line the walkways and bridges along the Scioto River, food vendors serve a taste of the city, and three stages host music, dance and more.
columbusartsfestival.org
June 16–18:
Tucked away in the forests of the Hocking Hills, Duck Creek Log Jam takes "off the beaten path" literally. The annual music festival returns to a nearly 100-acre property just outside of Logan, featuring three days of music on multiple stage — including some nestled in the trees. Camping is part of the experience, so pitch your tent, relax and enjoy the jams.
duckcreeklogjam.com
June 16–18:
Get stuck on the colorful and creative possibilities of duct tape during the Avon Heritage Duck Tape Festival. Celebrate this handy household item while enjoying crafts, food, Duck Tape sculptures and more activities for all ages. The 2022 theme is "Knock It Out of the Park," which highlights another American classic: baseball.
duckbrand.com
June 16–Sept. 4:
Complete with galloping horses and large battle sequences, the outdoor drama "Tecumseh!" brings history to life under the stars. Witness the epic life story of the legendary Shawnee leader, as he struggles to defend his homelands in the Ohio country during the late 1700s. The production is celebrating its 50th anniversary season at Chillicothe's Sugarloaf Mountain Amphitheatre.
tecumsehdrama.com
Immerse Yourself in Nature:
Step into the lush forests of Hocking Hills State Park, and you'll find incredible rock formations, carpets of wildflowers, deep gorges and even a few waterfalls — from the 90-foot drop of the falls at Ash Cave to the picturesque, 50-foot cascade of Cedar Falls.
explorehockinghills.com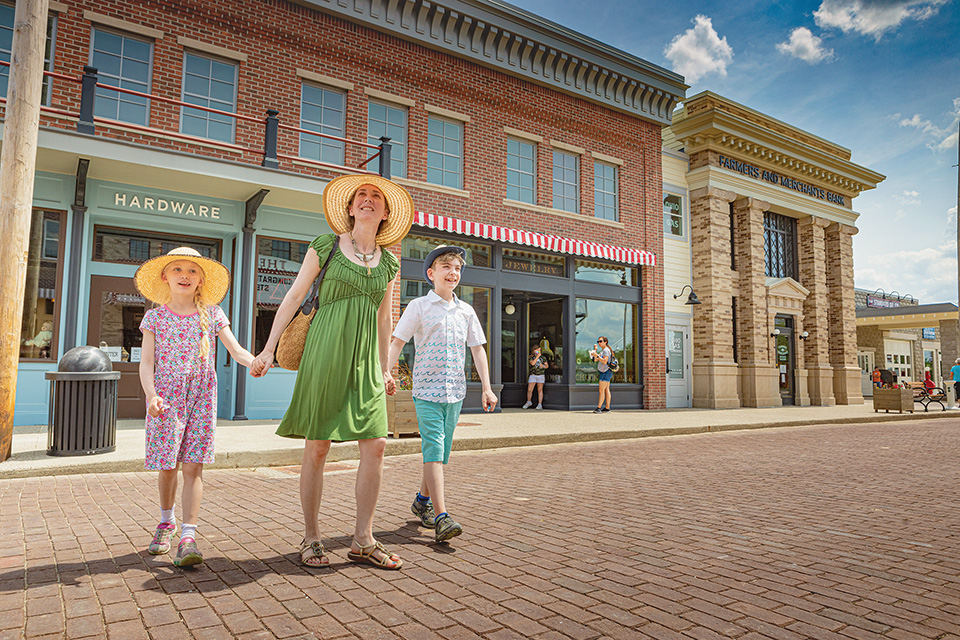 Experience Ohio's History:
Travel back in time as you walk the re-creation of a 1920s Main Street at Archbold's Sauder Village. It's the newest installment at Ohio's largest historic village, which captures life in our state from 1803 to 1928 with costumed guides, homes and shops, animals and working craftsmen.
saudervillage.org
June 18–19:
Each summer brings a host of living-history events to Fort Meigs, like the re-enactment of the First Siege in 1813, during which this Perrysburg landmark played a role in turning the tide of the War of 1812. This summer welcomes a new event — Brigade Napoleon — to highlight the conflict that engulfed Europe during the same era.
fortmeigs.org

June 24:
It's not "Just My Imagination" — music legends The Temptations & The Four Tops are hitting the road to perform their greatest hits on stage. Enjoy "It's the Same Old Song" and more classics at Centennial Terrace in Sylvania, where this summer's lineup also features acts ranging from The Guess Who to comedian Charlie Berens.
centennialterrace.org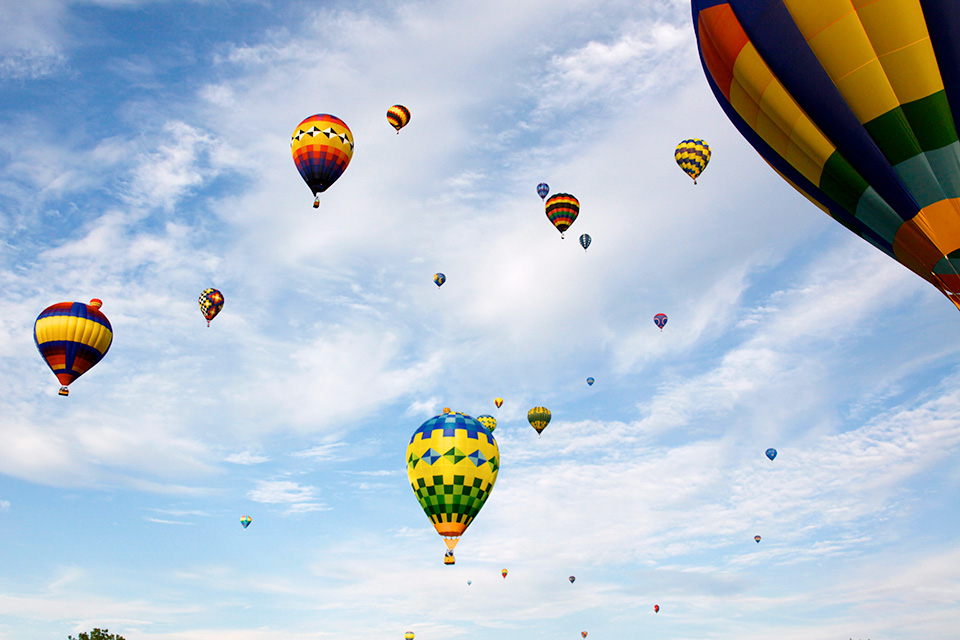 Float On:
Enjoy food, entertainment and family fun at these Ohio festivals centered around hot air balloons.
Go Where Art Meets Nature:
Explore Franklin Park Conservatory and Botanical Gardens. Highlights at the Columbus attraction include climate-accurate biomes, the John F. Wolfe Palm House and The Scotts Miracle-Gro Foundation Children's Garden. Visit on June 18, July 9 and Aug. 20 for "Chihuly Nights," when 18 of the conservatory's installations by renowned glass artist Dale Chihuly are illuminated.
fpconservatory.org
June 26:
Stop and smell the roses! Columbus' German Village neighborhood is filled with beautiful pocket gardens and creatively restored homes. During the 61st Annual Haus und Garten Tour, homeowners welcome curious visitors inside for a closer look and design inspiration. A VIP tour and dinner on June 25 precedes the public event.
germanvillage.com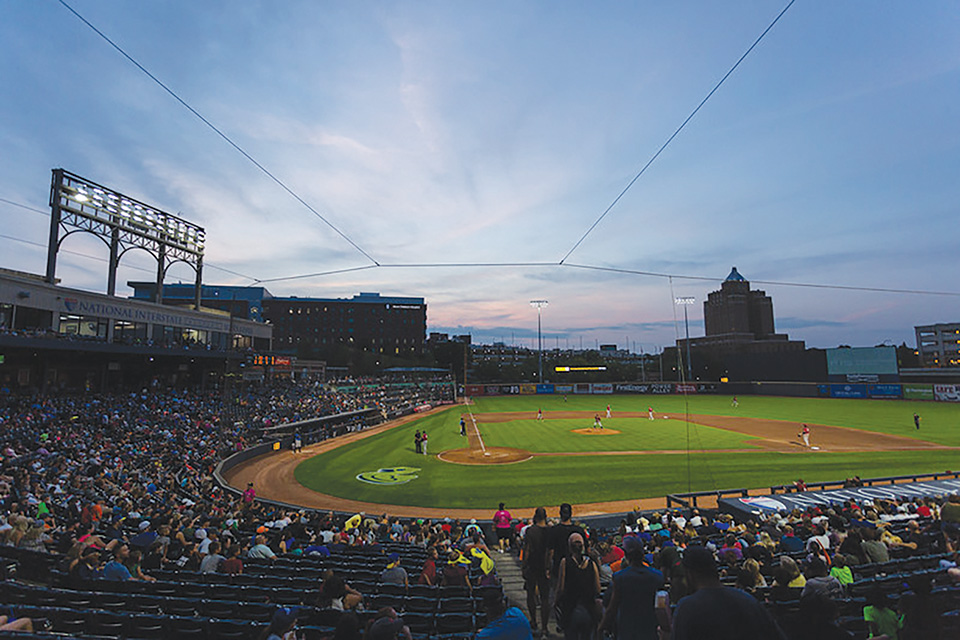 Take Me Out to the Ballgame:
Make your day a grand slam by visiting Canal Park to watch the Akron RubberDucks. As the minor league Double-A affiliate of the Cleveland Guardians takes the diamond, fans can root for the team alongside Webster the mascot, chow down on classic ballpark eats and enjoy the robust schedule of home-game promotions.
akronrubberducks.com
JULY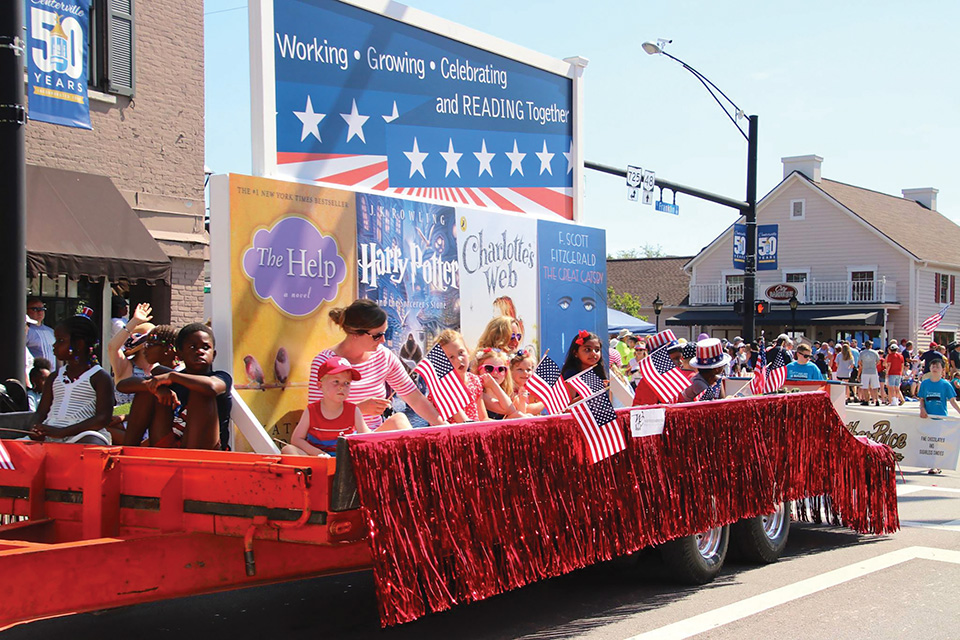 July 3–4:
The red, white and blue fanfare is a little brighter this year, as Centerville's Americana Festival celebrates 50 years. One of the city's largest annual events, its highlights include a massive parade, complete with floats and bands, as well as a 5K run, an arts and crafts street fair, live entertainment, an auto show and plenty of food.
americanafestival.org
July 4:
Celebrate our nation's Independence Day — from sea to shining sea. The Cincinnati Pops presents "Red, White and Boom!" at Riverbend Music Center, a musical showcase of American favorites inspired by the beauty of this land and its people. A fireworks display closes out the concert.
cincinnatisymphony.org
Hit the Road:
Take a cruise on the Big Darby Plains Scenic Byway, one of Ohio's 27 designated scenic byways. The route passes by historic homes, century farms, the half-acre Bigelow Cemetery State Nature Preserve and Union County's six covered bridges. Built in 1873 and stretching 94 feet, the bright red Pottersburg Bridge is a favorite for photos!
visitunioncountyohio.org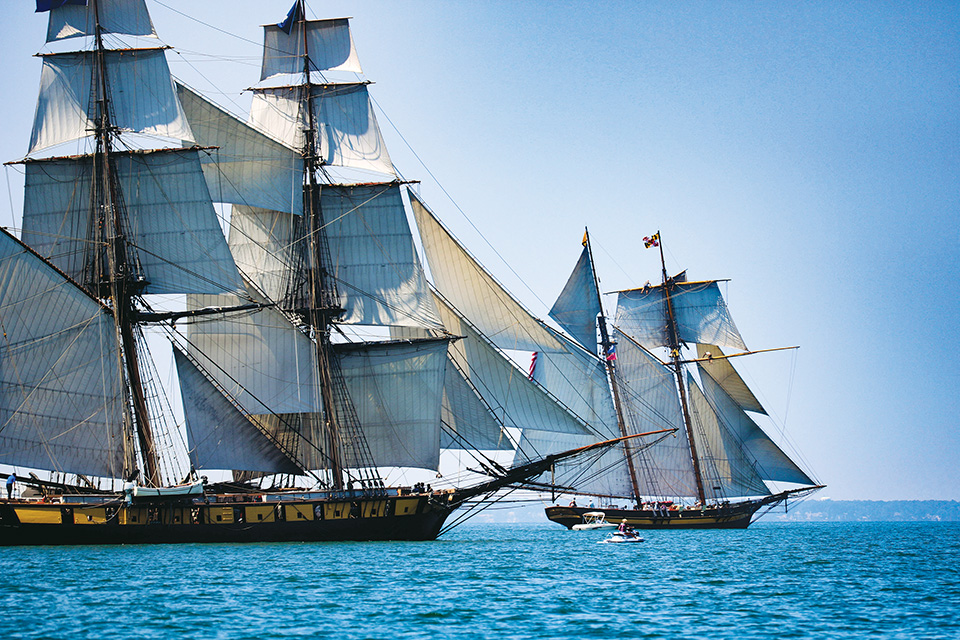 July 7–10:
Catch the wind as the Tall Ships Festival docks along Cleveland's Lake Erie waterfront. Experience our nation's rich maritime history with exhibits, live entertainment, a festival marketplace, tours aboard the fleet and more family-friendly activities. The Parade of Sail kicks off the festivities with a display of eight traditional sailing vessels.
tallshipscle.com
July 8–10:
Lilyfest is more than just a walk in the park. Nestled throughout the artistically cultivated landscape of the 3-acre Bishop Educational Gardens in Hocking County, the event offers live music, informative master gardeners and naturalists, nature hikes and displays by more than 60 area artists and craftspeople.
lilyfest.com
July 8–10:
A river of white tents snakes through Cleveland Heights' verdant gathering spot during the Cain Park Arts Festival. The nationally recognized juried fine arts and fine crafts event features artists from across the country working in a range of mediums, including jewelry, ceramics, glass, sculpture, wood, painting, mixed media and more.
cainpark.com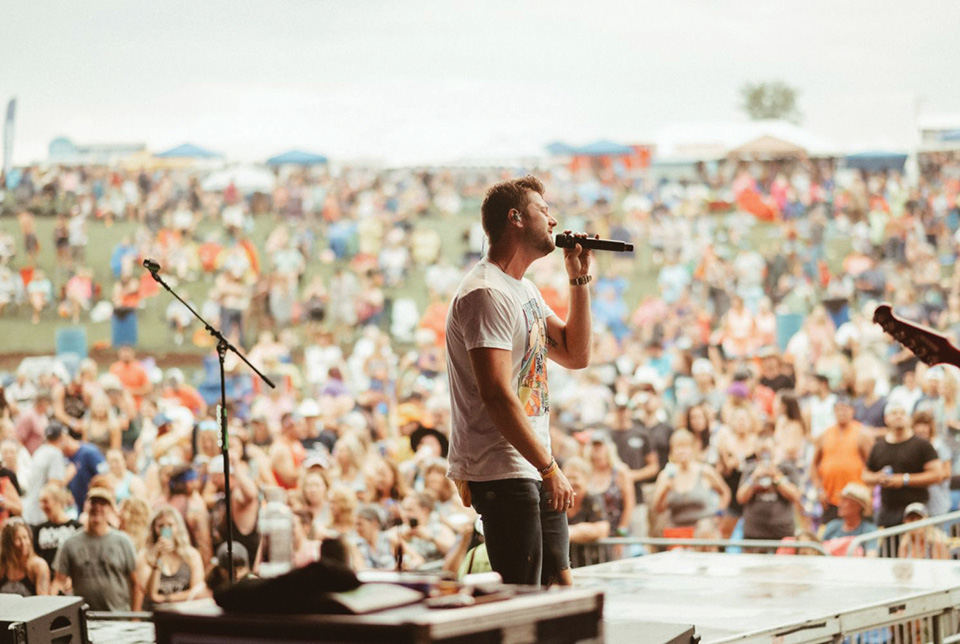 July 14–16:
Pull on your boots and get ready to sing along. Dierks Bentley, Ashley McBryde, Chase Rice and Niko Moon are among the stars taking the stage during the Blame My Roots Country Music Festival at Valleyview Campgrounds in Belmont.
blamemyrootsfestival.com
July 17:
Calling all bookworms, audiophiles, movie buffs and gamers! The Toledo Zoo is here to let you know if "Every Rose Has Its Thorn" and where to catch a Victreebel. The Plants in Pop Culture Garden Tour explores these and other botanical references. After the tour, visit your favorite zoo animals, as admission is included.
toledozoo.org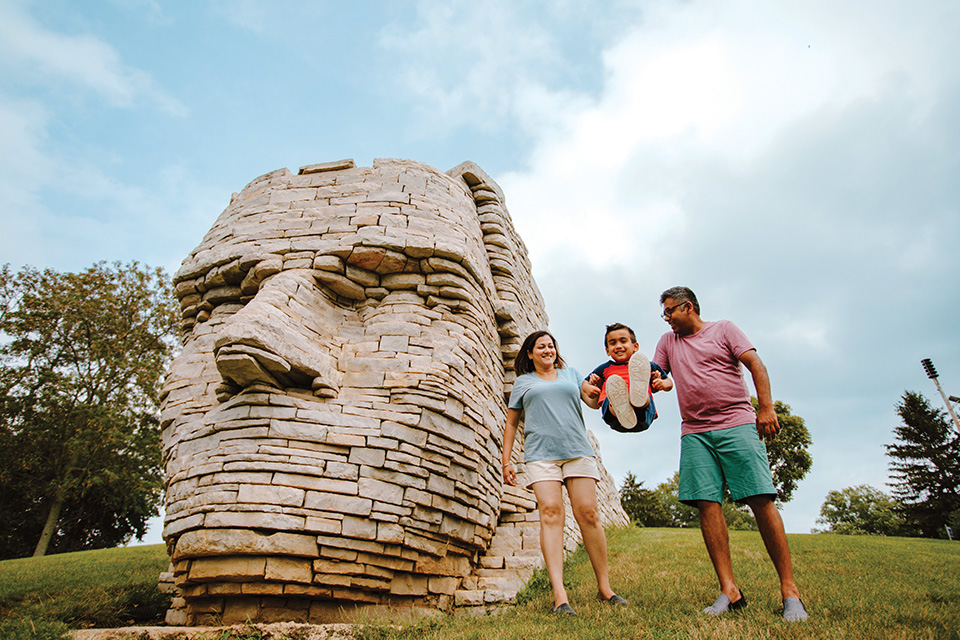 Art Adventure:
The Dublin Arts Council's Art in Public Places brings travelers face to face with interesting artwork in unexpected places.
Embrace Diverse Landscapes:
Take your pick of natural wonders at The Dawes Arboretum in Newark, from the wetlands and meadows of the Red Barn Reserve to the Japanese Garden, Cypress Swamp and other features in Garden Gateway. Established in 1929, the Licking County destination is home to nearly 5,000 types of shrubs and trees, including those native to Ohio.
dawesarb.org
July 20:
Bonnie Raitt brings her unique blend of blues, R&B, rock and pop to Rose Music Center, a fully covered, outdoor amphitheater in the Dayton suburb of Huber Heights. She is joined by another Rock & Roll Hall of Fame inductee: pioneering vocalist and civil rights activist Mavis Staples.
rosemusiccenter.com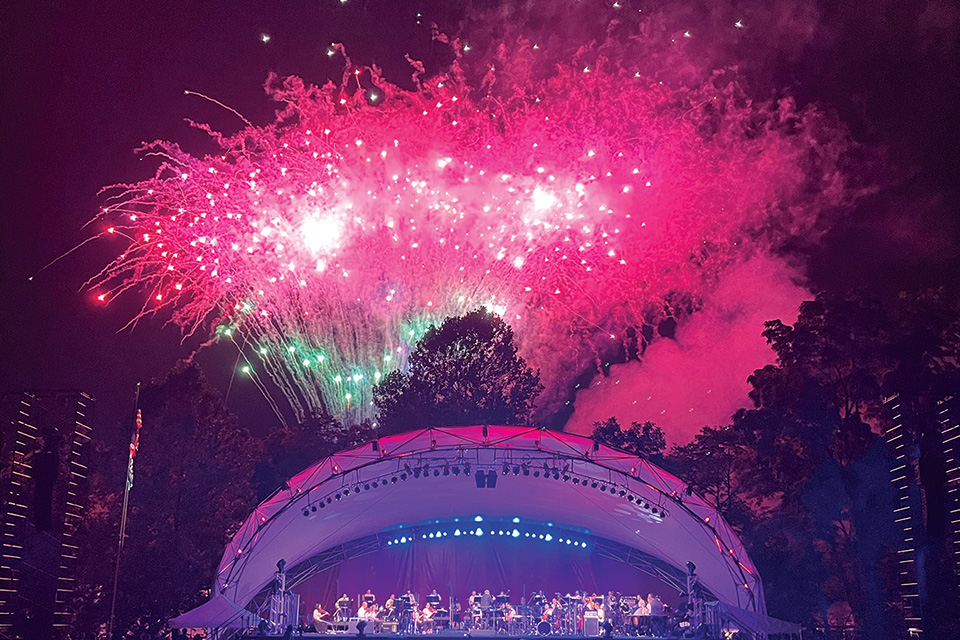 July 21–30:
Get ready for 10 days of art, music and community-focused events during the Lancaster Festival. Enjoy performances by the Lancaster Festival Orchestra, which is made up of professional musicians from around the world, as well as great local eats and an Art Walk spread throughout town.
lancasterfestival.org
Get Moo-vin' and Shakin':
Families can't resist the "udder-ly" good times at Young's Jersey Dairy in Yellow Springs. The working dairy farm has been a family business since 1869, but it's now an attraction offering ice cream at The Dairy Store, batting cages, two miniature golf courses, a three-lane slide, a petting area with friendly goats and more farmyard fun.
youngsdairy.com
July 22–24:
Experience the soaring melodies of Middle-earth performed live at Blossom Music Center in Cuyahoga Falls. The Cleveland Orchestra presents "The Lord of the Rings: The Fellowship of the Ring in Concert" while the first installment of Peter Jackson's fantasy-adventure trilogy plays on-screen.
clevelandorchestra.com
July 22–31:
One of Giuseppe Verdi's grandest operas, "Aida" evokes the splendor of ancient Egypt, from its story of star-crossed lovers to its "Triumphal March" featuring a 60-voice chorus. Take your seat inside the historic Music Hall as the Cincinnati Opera presents this production to close out its 2022 Summer Festival.
cincinnatiopera.org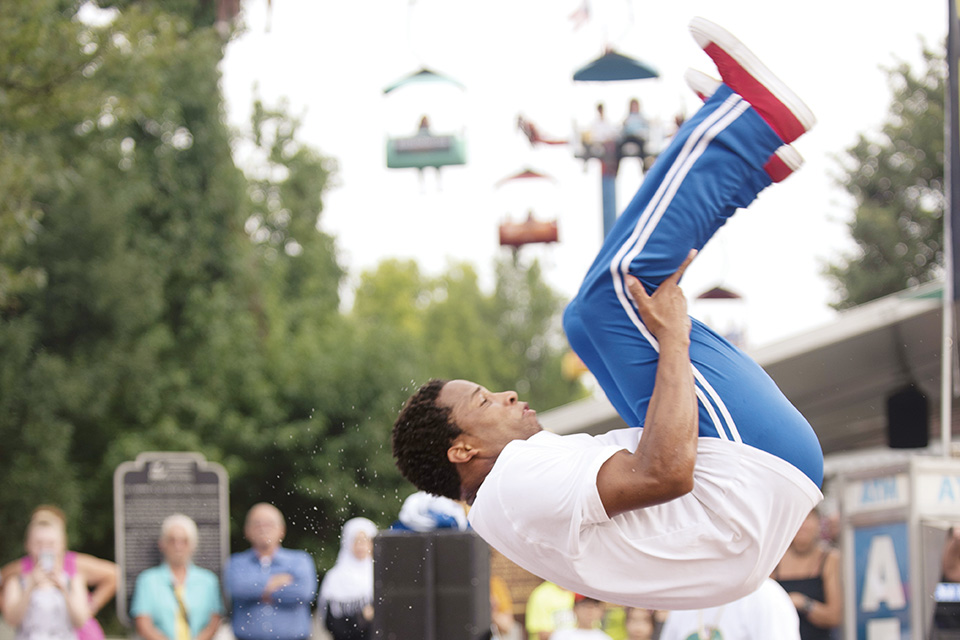 July 27–Aug. 7:
Everyone has a favorite at the Ohio State Fair, whether it's the carnival rides, midway snacks, pig races, the butter cow, blue-ribbon competitions or the live entertainment. Don't miss this year's concert lineup, including Toby Keith, Foreigner, Nelly and Scotty McCreery.
ohiostatefair.com
July 30–31:
It's impossible to resist the cheerful blooms at the heart of the Frankfort Sunflower Festival. The annual event in Ross County features live music, a car show, a kiddie tractor pull, games and contests, food trucks, a grand parade and plenty of the pretty golden-hued flowers.
sunflowerfestival.net
AUGUST
Wild Fun:
From adorable animal babies to upgraded offerings, check out what's new at four Ohio zoos.
Aug. 5–6:
Gas up on nostalgia during the return of Hartville Americana. Billed as a Petroliana, Gas & Oil Show, the event also features a vintage car show, music, food trucks and a variety of antiques for sale at the bustling Hartville Marketplace & Flea Market.
hartvillemarketplace.com
Aug. 5–7:
The Columbus suburb of Dublin embraces an Irish attitude year-round, but it is on full display during the Dublin Irish Festival. Celebrating 35 years, the event offers a taste of the Emerald Isle at Coffman Park, complete with traditional sports, Celtic cuisine, seven stages of entertainment and more than 500 performers, including dance groups, pipe bands and national acts.
dublinirishfestival.org
Reach for the Stars:
Take a walk around the solar system with displays created to scale along the nearly 1-mile Planetary Trail at Observatory Park. Spanning 1,100 acres in Geauga County, Observatory Park is designated as Ohio's only dark-sky park, which makes it the perfect place to go stargazing this summer.
geaugaparkdistrict.org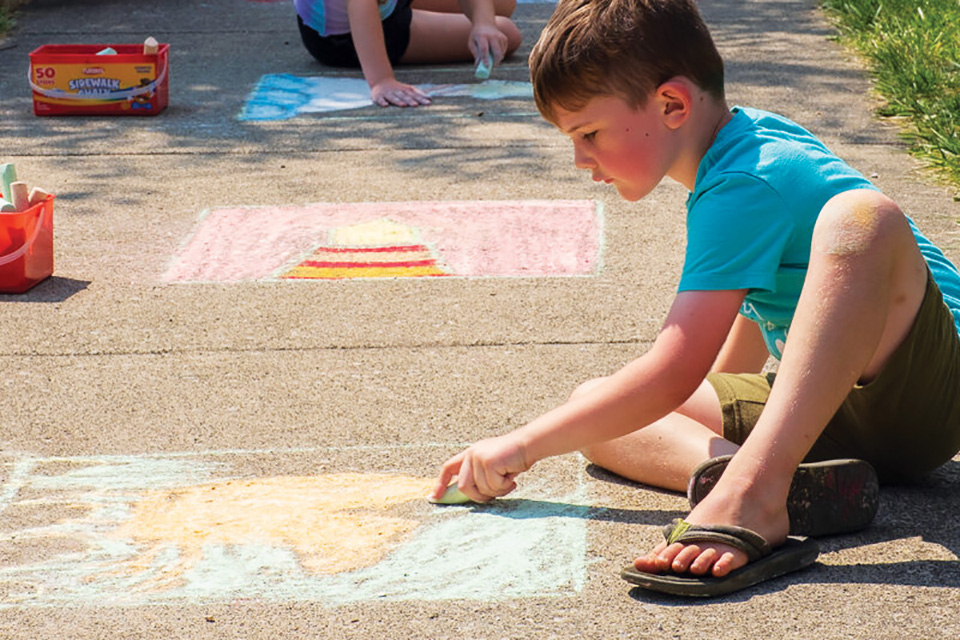 Aug. 6:
See the sidewalks of Vermilion's Victory Park come to life with vibrant colors and beautiful designs during Chalk It Up! Kids will love the chance to get their hands dusty and explore the creative possibilities of chalk as they enjoy the work of local artists.
mainstreetvermilion.org
Aug. 7:
The Steep Canyon Rangers headline the Boomin' Bluegrass Festival at Sugarloaf Mountain Amphitheatre in Chillicothe. Hear the Grammy Award-winning sextet blend bluegrass with elements of pop, country and folk-rock music. Logan Halstead, songwriter Jerry Salley and Buffalo Wabs & The Price Hill Hustle are also on the bill.
tecumsehdrama.com/special-events
Aug. 9:
With state-of-the-art lighting and an innovative, one-of-a-kind reversible stage, Columbus' KEMBA Live! is the first indoor and outdoor concert venue in the United States. Soak in that cool atmosphere during an outdoor concert featuring Andrew Bird and Iron & Wine.
promowestlive.com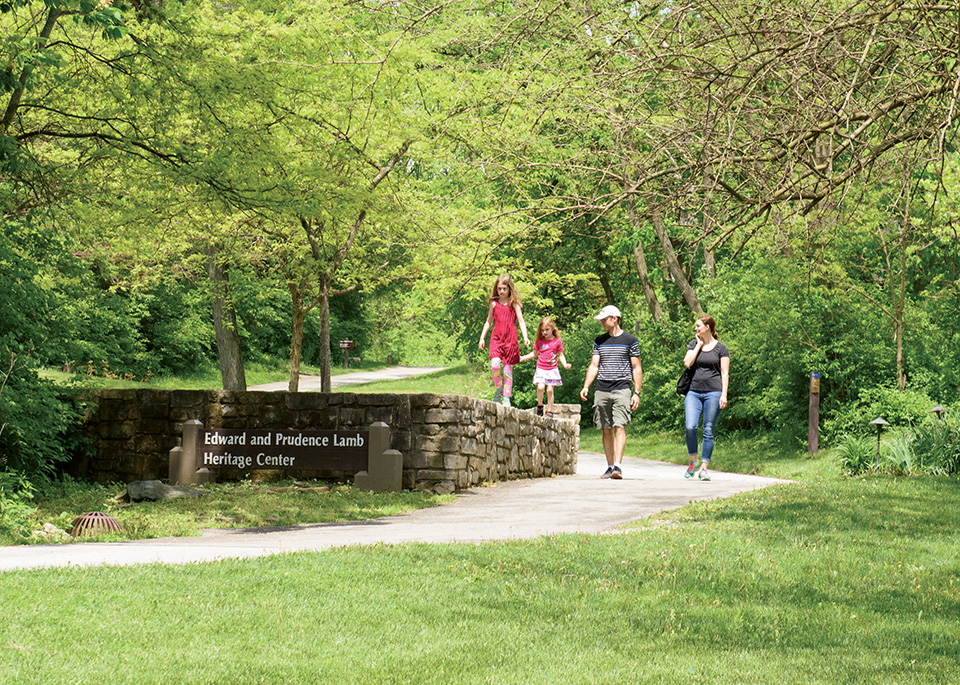 Hit the Trails:
Discover a diverse range of landscapes across Metroparks Toledo, which spans 19 sites and more than 60 trails. Founded in the 1920s, Side Cut Metropark was Toledo's first established Metropark, and today the park offers access to the Maumee River, great fishing, six trails, a playground, picnic shelters and wildlife feeding stations.
metroparkstoledo.com
Aug. 23–Sept. 4:
Be in "The Room Where It Happens" when the curtain rises for "Hamilton" at Toledo's Stranahan Theater. Featuring the genius of Lin-Manuel Miranda and a score that blends hip-hop, jazz, R&B and Broadway, this smash hit musical brings the story of founding father Alexander Hamilton into the 21st century.
americantheatreguild.com/toledo
Aug. 27:
Celebrate the dog days of summer at Rutherford B. Hayes Presidential Library & Museums' Craft Beers & Cocktails event. Sample a variety of creative cocktails and beers from regional breweries on the grounds of Spiegel Grove, hear live music performed on the historic Hayes Home verandah, and grab a bite from local food trucks.
rbhayes.org
Enjoy an Urban Oasis:
Rising from the banks of the Great Miami River, RiverScape MetroPark offers a natural escape in downtown Dayton, with beautifully landscaped gardens, fountains and access to paddling excursions. On most Thursday evenings from June 9 through Aug. 25, catch rock, big band, jazz, R&B and bluegrass performances as part of the RiverScape Summer Music series.
metroparks.org/riverscape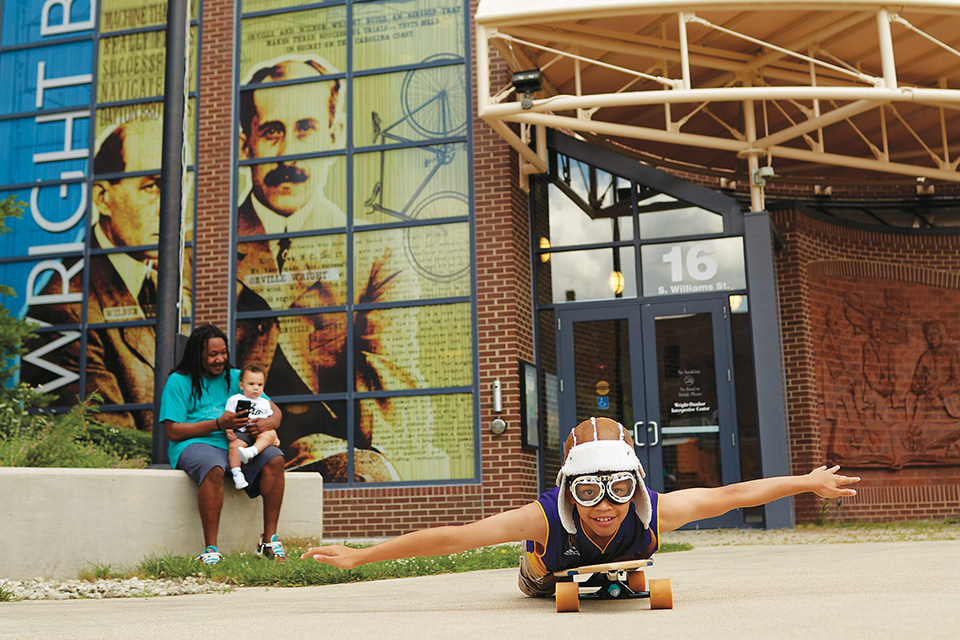 Flying High:
Dayton's Aviation Trail links historic sites and destinations that celebrate Ohio's ties to flight.
Aug. 31–Sept. 2:
You'll be grinning ear to ear at the Millersport Sweet Corn Festival. Join the 75th Diamond Jubilee Celebration of this Fairfield County event filled with the festival's namesake food, concerts, rides, games, animals, tractor pulls, contests and more entertainment for the whole family.
sweetcornfest.com
SEPTEMBER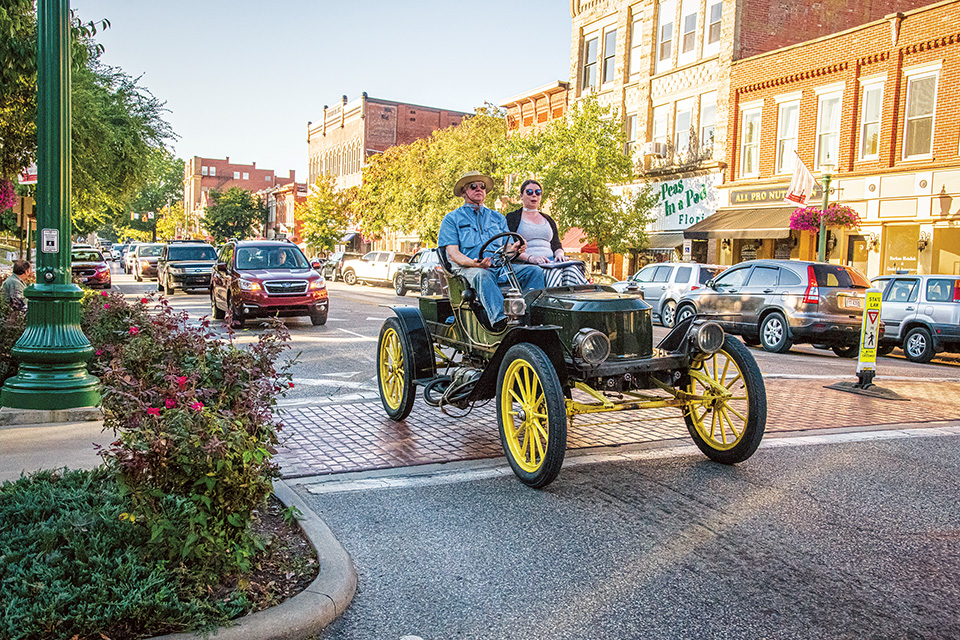 Sept. 2:
Located at the confluence of the Ohio and Muskingum rivers, the charming town of Marietta is steeped in history. Take to the downtown streets to celebrate both past and present during First Friday: Roaring '20s Night, complete with local food, great shopping and a classic car show.
mariettamainstreet.org
Sept. 2–4:
Send summer off with three days of music and art at the Nelsonville Music Festival. Produced by Stuart's Opera House and located in the Nelsonville area among the hills of southeast Ohio, this beloved festival features more than 30 acts, from alternative bands to country legends.
nelsonvillefest.org
Sept. 3–5:
The Columbus Greek Festival has become one of our capital city's end-of-summer traditions. Get a taste of Greece, including authentic Greek food — from savory souvlaki to sweet loukoumades — traditional dancing and music, cultural exhibits and tours of the Byzantine-style Annunciation Greek Orthodox Cathedral.
columbusgreekfestival.com