Travel
| Amish Country
Ohio Amish Country Tours
A trip into Amish households and businesses offers a fascinating perspective on their beliefs and traditions. LaVonne DeBois' A Taste of the Backroads tour is one of the ways to get there.
September 2018
BY Laura Watilo Blake | Photo by Laura Watilo Blake
September 2018
BY Laura Watilo Blake | Photo by Laura Watilo Blake
Ohio's Amish Country is a photographer's dream. At every turn, you'll find picture-sque rural scenery punctuated by horse and buggies clip-clopping past barns and fields of hay. But photographing Amish people can be challenging, since many have long followed the biblical commandment not to "make unto thyself a graven image."

While browsing a selection of candles at a home-based shop during a tour with LaVonne DeBois' A Taste of the Backroads, I quickly snap a candid photo of the shopkeeper's young daughter from behind, as she smells one of her mom's creations. A sliver of sunlight streams through the window of the otherwise darkened candle shop, illuminating the side of the girl's face as she takes a whiff. When I ask her mother if it might be OK to publish the photo, she says in a distinctive accent, "I think so, but you'll have to talk to the bishop."
This one brief moment leads me on a path of discovery about the differences among Old Order Amish. And the road leads directly to bishop John Yoder's buggy shop about 7 miles north of Berlin. As a bishop, he has been selected to be a spiritual adviser, disciplinarian and the one who regulates what aspects of the outside world are considered acceptable among his church members.

After giving his blessing to use the photo of the little girl, Yoder shows me around his workshop, where he makes custom buggies. The average price is around $4,600. He directs me to a top-of-the-line model that includes battery-powered interior lights and headlights, plus a shiny pneumatic horn.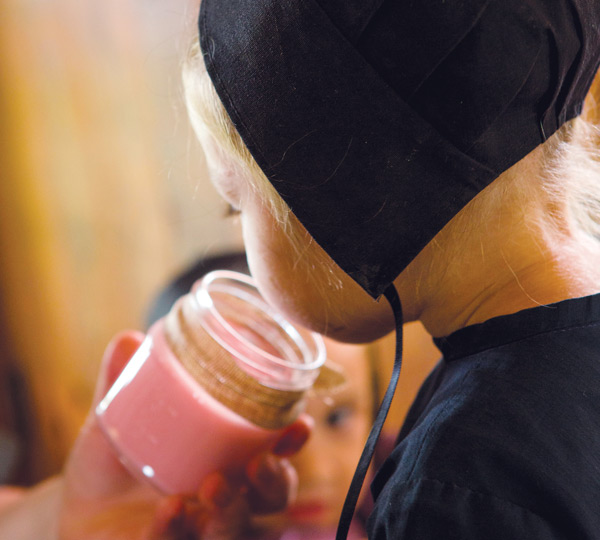 However, this particular buggy hasn't met the approval of the customer's own bishop, who thought the interior tan finish — over the standard black — was taking things too far. So, it came back to the workshop for modifications.

Meanwhile, the most conservative group, known as Swartzentruber Amish, even ban the use of battery-powered lights as well as the orange, reflective safety triangles often displayed on buggies, which have been proven to prevent accidents with motor vehicles.

Despite not conforming to the patterns of the modern world, Amish lives are anything but simple. They have to navigate the complexities and differences within their own culture, not to mention how they interact with the English (their name for non-Amish people). They are just like the rest of us with hopes and dreams, worries about the future and concerns about how to keep their children safe.

At the same time, they must accept the rules of their Anabaptist faith and follow the guidelines for living a Godly and pious life. It would be impossible to understand any of this without first setting foot in the Amish woman's candle shop and respecting her strong beliefs and traditions, no matter how different they may be from my own.

It also helps to have LaVonne DeBois guide the way. Her understanding of Amish culture has deepened in the 26 years she's lived and worked in the community, first as the Amish version of an Uber driver and most recently with her A Taste of the Backroads tour. The stops on the tour can change from time to time, but they are always insightful.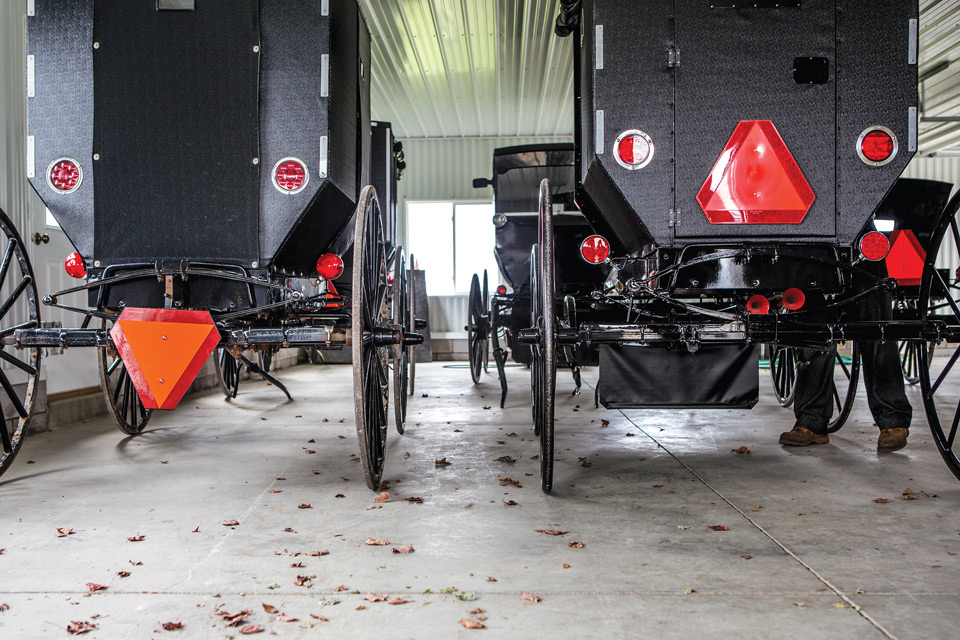 "I've spent so much time with the people in the community and really expanded my knowledge base," says DeBois. "The average visitor sees pretty, well-kept homes; well-behaved children; hardworking individuals and a peaceful rural setting. You will see those things on the tour, but we go more in depth about who the Amish are as a culture and why the community works the way it does."

During her three-hour tour, which includes light lunch and stops at three Amish businesses, participants are invited and encouraged to ask questions and get answers directly from the Amish people who run them.

After slowly rambling along the two-lane roads of Holmes County — home to the largest Amish population in the country — DeBois' van pulls into the long gravel driveway on a farm in Fredericksburg. The small tour group hops out, saunters into the Dublin Valley Wood furniture showroom and gathers around a long handmade table for lunch to listen to Ivan Mast talk about his flourishing woodworking business that employs nine people.

Normally a taboo topic while in polite company, the conversation turns to religion, but Mast doesn't flinch. After all, his faith is woven into the tapestry of daily life. In this case, we are eating a typical Sunday meal in what doubles as his Case House, short for "just in case it's our turn for church."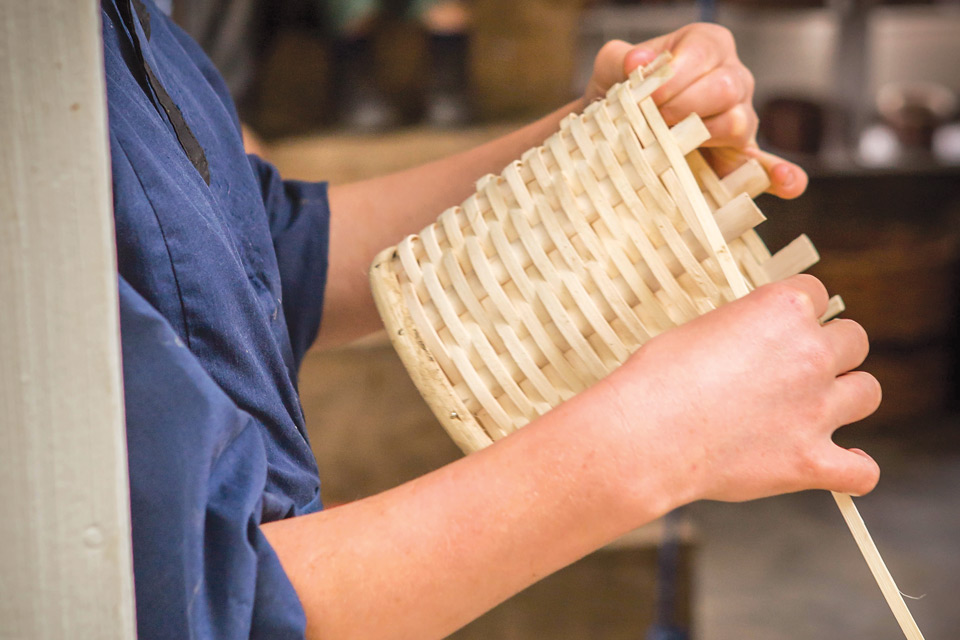 Most families are expected to host church about once a year. Instead of a fixed place of worship, services move from place to place to honor what their forefathers would have faced while being persecuted for their beliefs back in 16th-century Europe.

"If the enemy knew where the building was, it would have been an easy target," says Mast.

Up to 250 people attend their district's three-hour church service, then chat and eat cold cuts or peanut-butter sandwiches served on paper plates, followed by cookies — just like the meal we're sharing now.

"This is exactly what happens in church," adds DeBois, who was once invited to attend an Amish church service by a bishop. "No food to bake and no dishes to wash. They work hard all week, so they keep it simple on Sunday."

There's no photo evidence, though. You'll have to take her word for it.

For more information regarding LaVonne DeBois' A Taste of the Backroads tour, visit atasteofthebackroads.com.

---

Tour Guides
These other Holmes County-based tour operations also offer insight into the Amish way of life.

Country Coach Adventures: Carol Glessner's tours showcase different facets of Amish living. Accompanied by a guide, tourists can spend two days exploring country roads and gain perspective on a number of traditional Amish pursuits, from watching workers make confections at Coblentz Chocolate Co. to witnessing time-honored cheese-making methods. "We try to showcase the authentic Amish experience," Glessner says. 877/359-5282, ccatours.com

Troyer's Amish Tours: Richard Troyer's aim is that no two of his Amish tours are the same, and he offers four areas of focus: agriculture/farming, history/culture, shops/artisanal and wine/wineries. He tailors each tour to his patrons' interests and uses his knowledge of the area's back roads to shape a truly one-of-a-kind experience. "It's not that I tell you where to go," Troyer says, "but rather you tell me where you want to go." 330/600-4948, troyersamishtours.com

MORE AMISH COUNTRY: Tours | Antique Malls | Festivals & Shows | Food Markets | Flea Markets | Food | Furniture & More