Ohio Life
| Best Hometowns
Best Hometowns 2017-18: Wooster
A vibrant downtown, strong businesses and collaborative community projects reflect this city's can-do spirit.
November 2017
BY Linda Feagler | Photo by Casey Rearick
November 2017
BY Linda Feagler | Photo by Casey Rearick
Mary Joy Lynch's 1897 home boasts original parquet floors and period stained-glass windows complemented by comfy Arhaus furniture. For breakfast, her husband Thomas prepares a smorgasbord of goodies ranging from corn griddlecakes to Belgian waffles to quiche.

Buying Wooster's Market Street Inn bed-and-breakfast this summer was the realization of a lifelong dream for Lynch, who worked in law enforcement and as a medical assistant and CPR instructor over the course of her four-decade career.

"I love older homes, I love people, I love to cook, I love laundry," Lynch says with a laugh. "I love all of those homemaking skills I learned from my mother."

She and Thomas researched and visited properties for sale in New York, Pennsylvania, West Virginia, Ohio and Ireland. But none felt right until they found their Victorian gem in the heart of Wooster. Since the couple took ownership in August, the inn has hosted nearby residents looking for a close-to-home getaway, as well as out-of-towners attending shows staged by The Ohio Light Opera troupe at The College of Wooster.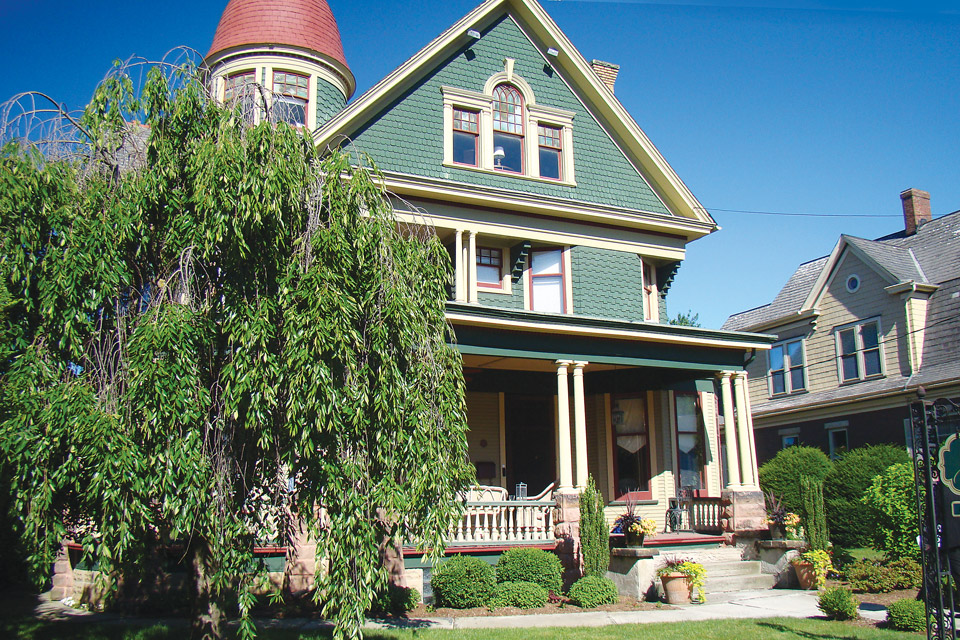 "Since 2002, we've driven here from Parma to cut down our own Christmas tree and have lunch at Pine Tree Barn," Lynch says of Wooster. "Over the years, we saw downtown thrive and grow into what it is today."

This month, the couple will join the lineup of more than four dozen downtown shops, when they open an Irish import store featuring chocolates, jewelry, handmade soaps and knitwear crafted in County Cork, Ireland.

Over the past 30 years, downtown Wooster buildings that date back to the 1880s have been transformed into emporiums that now include Lucky Records, known for its assortment of used and new vinyl, and H2 Huth & Harris Wine Merchants, a store filled with bottles selected from around the world as well as craft beers, bourbon and house-prepared tapas.

The Urban Cottage, an upscale home decor and gift store located along Liberty Street, sells a mix of farmhouse, industrial, vintage and modern designs, while Blue Spruce Boutique specializes in women's apparel and beauty products. A short walk down the street and around the corner, Local Roots Market & Cafe sells sustainable food and crafts from more than 150 Ohio farmers and artisans.

"One of the things I love about Wooster is that community members support each other," says Elizabeth Lakatos, owner of Tulipán Hungarian Pastry & Coffee Shop on South Market Street.

Seven days a week, Lakatos, who immigrated to the United States from Hungary in 1976, concocts luscious tortes, strudels and teacakes, following recipes handed down by her mother and grandmother. Her husband, John, owns the shoe- and leather-repair business a few doors down, which he started in 1979.

"When I opened the pastry shop in 2004, I was nervous about whether it would succeed," Lakatos recalls. "I was excited about it until opening day, when reality set in: Could I do this? But the people who stopped in were quick to reassure me."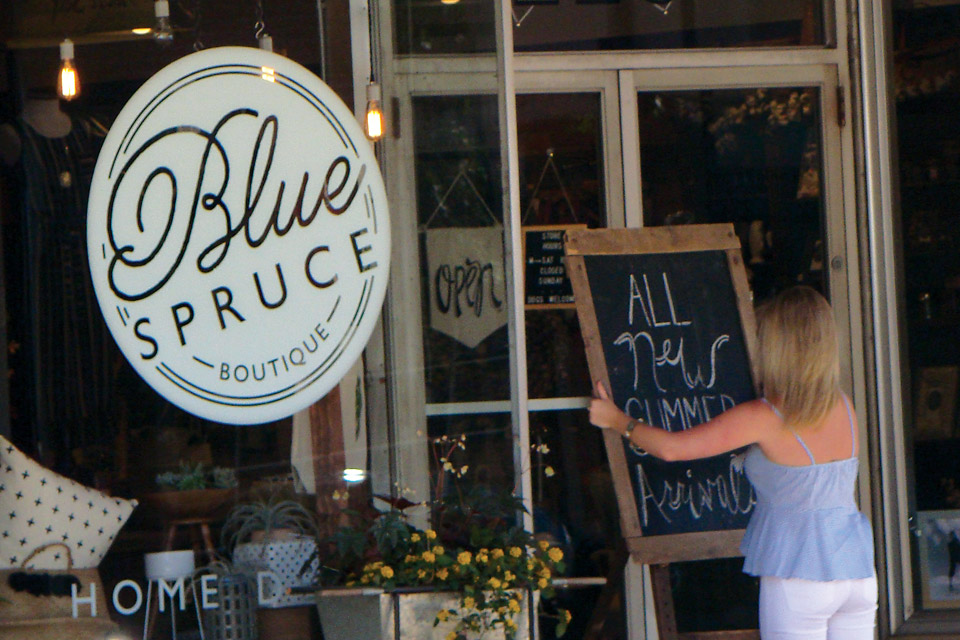 That entrepreneurial spirit has driven Wooster since the town was founded in 1808. City development coordinator Jonathan Millea credits that success to constant collaboration.

"Wooster has also created several economic tools, such as tax abatements, to assist small and large businesses, while keeping local taxes among the lowest in the state for a city of its size," he adds.

The Wooster Brush Co. employs 585 people and has been part of the community since 1851. Two years ago, Texas-based Daisy Brand — a 100-year-old company known for its sour cream and cottage cheese — opened a food-production facility in the city of 27,023 residents.

A can-do spirit is also evident at the PlayLab at Cornerstone Elementary School. More than two dozen volunteers helped build the 3-acre green space that was completed last year, while residents donated $640,000 toward the project.

At the heart of the PlayLab is Danny's Hill, which was created for adults and children with special needs. It features an ADA-approved slide accessible by way of graded paths made to accommodate wheelchairs. The hill is named in honor of longtime Wooster resident Daniel Broehl, who died of heart disease two years ago at age 40.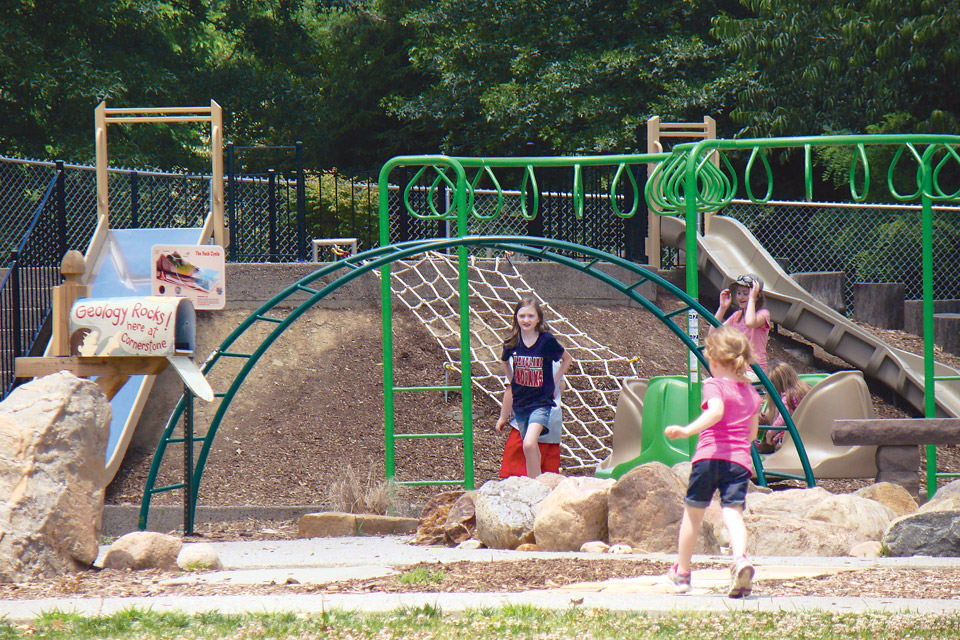 "My husband David and I are so touched that the community got behind this project so wonderfully," says Daniel's mother, Margo Broehl, a Wooster attorney and advocate for people with disabilities. "Kids with special needs are excluded from so many things on most playgrounds. Danny's Hill is inclusive to everyone."

There are 750 acres of land across the city's 16 parks. Located on the northwest side of town, the 100-acre Oak Hill Park is filled with oak, hickory, maple, cherry, walnut and elm trees. With 4 miles of trails, it's a destination for walkers, runners, bicyclists, parents with strollers and people who simply want to take in the kaleidoscopic fall palette.

"This is truly a park for four seasons," says Wooster Mayor Robert Breneman, who took office in 2008. "I love to sit in the picnic pavilion and look out over the westward valley. At this time of year, with all the beautiful color, it makes you feel great to be alive."