Ohio Life
| Best Hometowns
Best Hometowns: Chagrin Falls
This suburban village embraces the best of small-town America with its bustling downtown and neighborhoods filled with beautiful homes.
November 2016 Issue
BY Rosie Haney | Photo by Casey Rearick
November 2016 Issue
BY Rosie Haney | Photo by Casey Rearick
Year Founded: 1844
Location: Cuyahoga County, 24 miles east of Cleveland
Population: 4,056
Size: 2.1 square miles
Local Flavor: Bill Watterson, the cartoonist who created the beloved comic strip "Calvin and Hobbes," grew up in Chagrin Falls.
There are many theories about how the Chagrin River received its name. One is that it comes from an American Indian word meaning "clear water." Another claims the river was named after the French explorer Sieur de Saguin, which over time morphed into "Chagrin." Then, there's the tale derived from local folklore that when early explorers realized the river that runs through the center of town was not the Cuyahoga River, they were "chagrined."

"The story passed down to me was it being an Indian name," says Jane Babinsky, museum director for the Chagrin Falls Historical Society and the sixth generation of her family to live in the village.

Babinsky works in a picturesque, Victorian-era home painted a placid green with contrasting window trim. Located a couple blocks from the center of town, the museum opened in 2015 following a $2 million campaign to renovate the property. It was a much-needed upgrade for the keeper of the village's history, which houses around 5,000 artifacts and more than 7,000 historic photographs.

"We had outgrown it years ago," Babinsky says of the historical society's former building. "We had stuff shoved everywhere."

There's a lot of history in Chagrin Falls, and it is evident the first time one walks through town. You can see it in the Greek revival and colonial style buildings that line Main Street and the wall running along Grove Hill that dates back to the Works Progress Administration.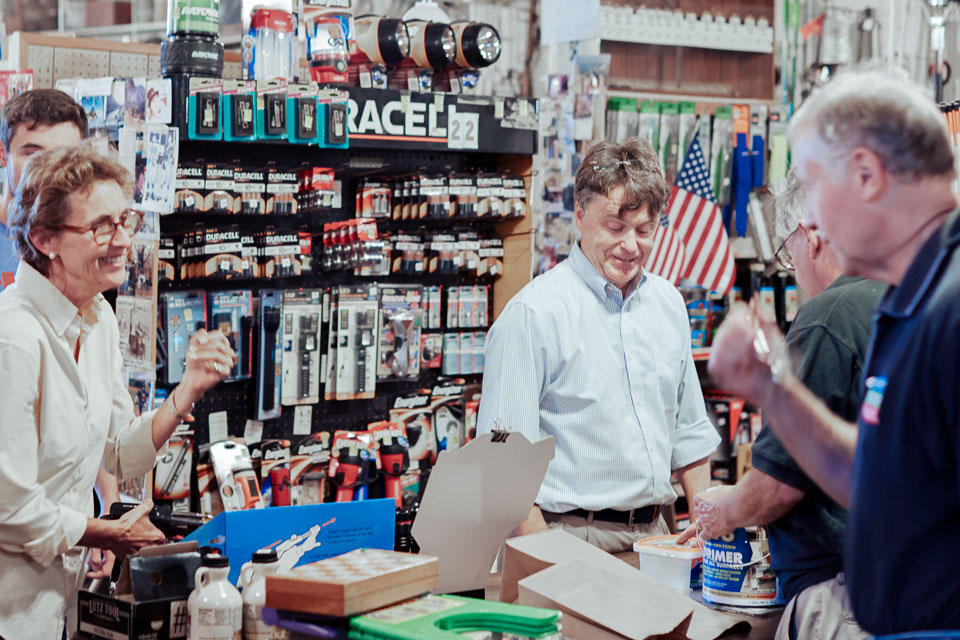 The property the historical society now calls home was formerly the private residence of George Ober, a 19th-century industrialist.

"Things started changing when you got into the 1920s and the Depression," says Babinsky. Companies that called Chagrin Falls home closed or relocated, yet manufacturing remained a steady employer through the 1980s. The 1990s and 2000s saw it drop off until the village's last manufacturer, Chase Bag Co., closed its doors in 2004.

Even with that decline in manufacturing experienced by many communities across northeast Ohio, Chagrin Falls has remained strong over the decades. It has a wealth of historic homes and a bustling downtown district filled with quaint shops and restaurants.

The village offers the feeling of what one imagines it might be like to step into the early years of the 20th century, except with better food and indoor plumbing. There's a sidewalk running along every street, kids playing in front yards, large porches adorned with American flags, and plenty of friendly residents (many of whom will ask if you've had an ice cream cone from the Popcorn Shop yet).

Although the identity of the town has shifted from its blue-collar beginnings, the pride its residents hold remains steadfast. More than any boutique or art gallery, people come to marvel at the waterfall in the center of town, which is accessible by a wooden walkway along Main Street. Kids play in the river below and residents walk their dogs in the park above, as they have for generations. Some things never change. Mayor William Tomko, who grew up in nearby Solon, has spent the majority of his life in Chagrin Falls.

"I remember the good old days at the Popcorn Shop with an ice cream cone by the falls," says Tomko. "But I also remember the bad old days when the river used to run whatever color the paper mill was making."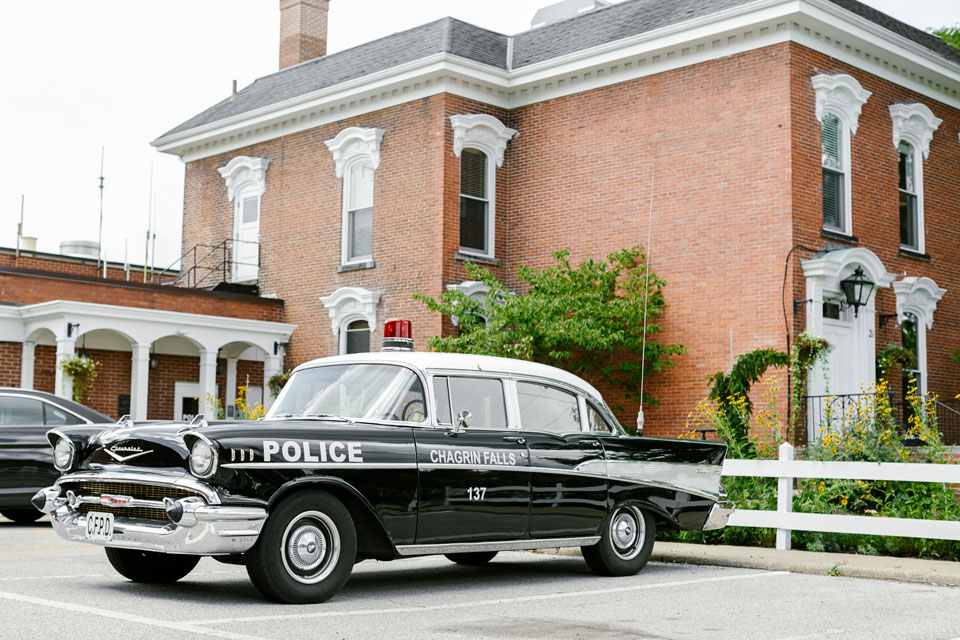 Chagrin Falls' downtown hosts many events throughout the year, including a Blossom Time Festival in the spring, a documentary film festival each autumn and a New Year's Eve popcorn-ball drop that serves as a nod to the town's most famous business.

Tomko explains that it takes around 9,000 hours to maintain the village's downtown and host its lineup of events, before adding that volunteers contribute around 7,000 of those hours.

"If we need volunteers, I can usually pick up the phone and get 10 or 15 people," he says.

Tomko says state budget cuts have affected the village as much as anywhere else. "I could bend your ear forever," he adds with a half-smile and slight shrug. The way he sees it, if those 7,000 volunteer hours were $10- or $15-an-hour jobs, the village would have to raise taxes to maintain the same standards and services. But the residents' willingness to invest their time and energy has cultivated a thriving sense of community.

"Everyone is a spoke in the wheel," says Kathleen Visconsi, executive director of local nonprofit Your HomeTown Chagrin Falls, "and that's what makes it all go."