Ohio Life
| Best Hometowns
Best Hometowns 2017–18: Bowling Green
This college town thrives on a strong connection between campus and community and a shared vision for the city's future.
November 2017
BY Nathan Havenner | Photo by Casey Rearick
November 2017
BY Nathan Havenner | Photo by Casey Rearick
Floyd Craft walks an aisle lined with bolts and fasteners carefully sorted into blue plastic bins. The owner of Bowling Green's Main Street Ace Hardware still carries a pen and paper in the front pocket of his shirt, and he's quick to answer when asked what keeps a place like his open in an age of big box retailers.

"Service," he says, clearly and simply. Just then, a customer asks Craft how he's doing. The storeowner smiles before replying, "Same old, same old, just getting old. But I'm still upright. That's the important thing."

Craft first moved to Bowling Green in 1975, investing everything he had in a Ben Franklin store on South Main Street the following year. Over time, he added the Ace Hardware and a quilt shop to his lineup of downtown businesses. His daughter, Amy Craft Ahrens, operates For Keeps, an adjacent gift shop.

Craft knows times change. You notice it walking through his Ben Franklin store. The retro candy counter is still stocked with 300 varieties of treats, but an original focus on crafts has given way to a large toy section and party supplies.

"The reason we have survived is we've changed," says Craft. "We've tried to carry the stuff that's not available at Meyer or Walmart."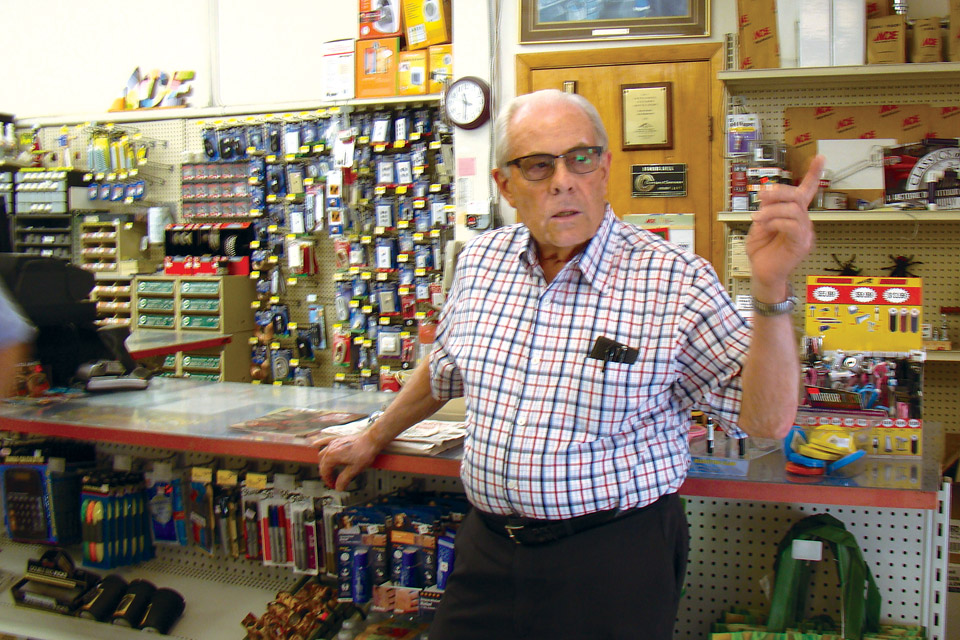 His daughter has had to do the same. In recent years, For Keeps has shifted away from collectibles and into home decor, fun gifts and women's fashion. There's even a lineup of colorful socks for both men and women that feature comical catchphrases as well as a handful of not-safe-for-work slogans.

Craft realizes one of the reasons his family's stores have remained healthy is due to Bowling Green State University. With more than 19,000 students living there during the school year, its presence looms large over the town of more than 12,000 year-round residents. Founded in 1910 as a teachers' college, the university has been under the oversight of university president Mary Ellen Mazey since 2011.

"I was very fortunate when I came to Bowling Green, in that Mayor [Richard] Edwards and I were colleagues 30 years ago at another university," says Mazey, who met Edwards while she was a faculty member at Wright State University in Fairborn. "He is very university-oriented. So, we started a planning process as I arrived and talked about town and gown [relations]."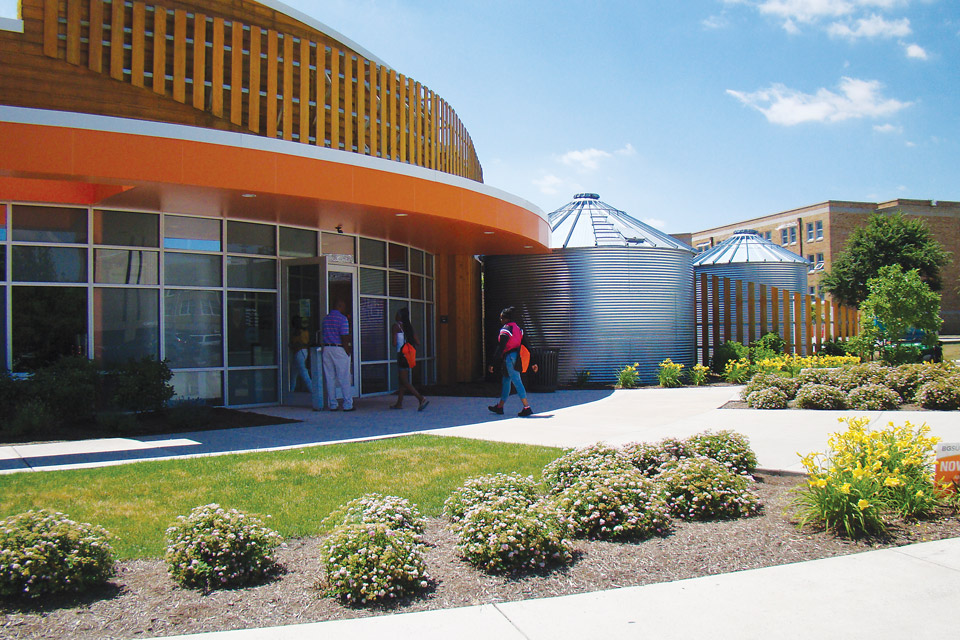 That included opening a new visitor center that provides information about both the city and university. Mazey, who has a background in urban planning, also worked with Edwards to update the city's land-use plan. Adopted this year, its serves as a development guide, with a focus on green space, pocket parks and housing in the city core, as well as an attractive, accessible and pedestrian-friendly downtown that connects to the surrounding neighborhoods.

"Instead of expanding outward, which really hurts the inner core," Mazey explains, "you've got to build those relationships and the housing around the university."

Mayor Edwards says another big win was the opening of the Four Corners Center on Main Street in 2015. The former Wood County Bank building is now home to the city's chamber of commerce, downtown association, convention and visitors bureau and economic development agency.

"We are really thrilled about this Four Corners concept and bringing all these groups together under one roof," Edwards says. "We are constantly changing and that has been one of the neat things about this city."

One of the most dramatic changes can be found just a mile and a half west of downtown at Simpson Garden Park. The 11-acre park's 16 individual spaces range from a collection of native Ohio prairie plants to a Japanese garden.

Prior to the park's creation in 2007, a portion of the site was used as a dumping ground for rebar and concrete, refrigerator doors and car bumpers. Private donations and public funding paid for the park, but the countless hours of work by more than 30 active volunteers make it possible.

Simpson Garden Park is just one of the places in Bowling Green where community pride and support have brought people together to create something special. The Bowling Green youth baseball complex at Carter Park is a dream field for many kids, with its manicured diamonds and covered dugouts.

Teams from outside of town play here during tournaments each season, and 400 to 450 local kids take the field every summer.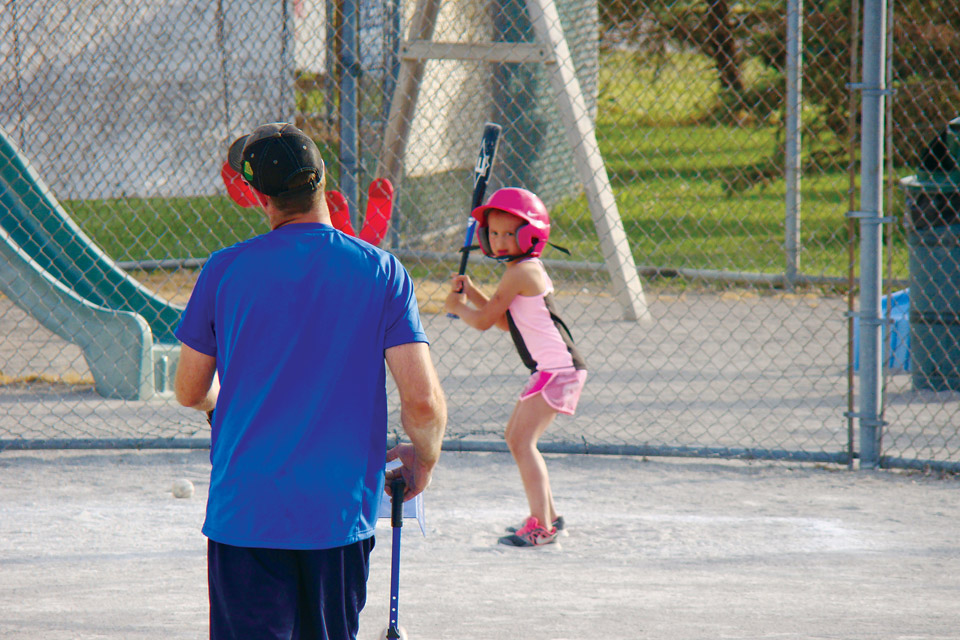 Tim Dunn serves as the president of Bowling Green's youth baseball complex at Carter Park, a position he has held since 1982. Dunn, who is a funeral director at his family's business in town, handles a variety of responsibilities, from overseeing the park's board of trustees to securing funding and finding volunteer coaches.

"I was doing this before I had children, I was doing it when the kids came through," he says. "Now they're all grown and I'm still doing it."

The current version of the baseball complex opened in 1990, after being moved from its previous location half a mile away, and it has grown a great deal through donations and sponsorships over the last 27 years. Because it's funded by donations, Dunn says such support from local businesses is essential for the complex's survival, and they've always come through for him.

"They sponsor teams, the signage, our scoreboards," Dunn says. "They help us with the manpower, with the lighting. When I need something big … they help."