Ohio Life
| Best Hometowns
Best Hometowns 2018: Medina
This community embraces its rich history in a downtown filled with visitor-friendly destinations.
November 2018
BY Jordana Joy | Photo by Casey Rearick
November 2018
BY Jordana Joy | Photo by Casey Rearick
The grainy, black-and-white photo from 1870 shows a road marked with carriage tracks and a center of town that's been reduced to rubble. All that's recognizable is a business owner's safe, standing in dark contrast to the ashy sky overhead.

The fire that tore through the center of Medina in the early morning hours of April 14, 1870, was the second to decimate the town. The first happened in 1848, while a third blaze occurred in February of 1877.

The Medina Town Hall & Engine House was constructed a year later, and the buildings along the square were rebuilt with brick instead of wood. The Engine House is one of the oldest structures in Medina's New England-style town center of tightly nestled city blocks surrounding a public green space with a tree-shaded gazebo at its center. It stands out among the buildings that line Public Square with its red exterior, white accents, large bay garage door and bell tower.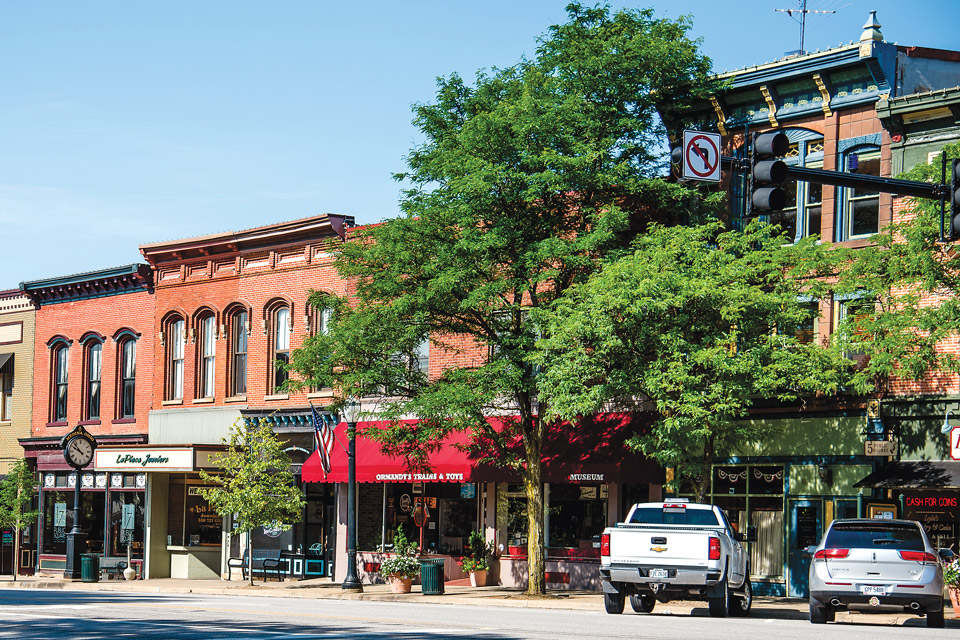 Today, the historic property is the keeper of the city's memories. Converted into a museum in 2013, it now holds 200 years' worth of local history. The chronologically arranged collection features old photographs, newspaper clippings and historic artifacts. There's the 1937 film projector that once served the town's movie house and the city's original 1918 fire engine.

"The thing that kept the village and the city going was really people decided it was easier to work together, instead of trying to get your own way," says Medina Town Hall & Engine House Museum curator Roger Smalley, a Medina native whose family has lived here since 1838.

He points to an effort in the late 1960s to remove some of the facades that had been added to downtown businesses over the years, restoring the district's original look and leading it to be added to the National Register of Historic Places in 1975.

"There's been an awful lot of cooperation," Smalley adds. "There is today, and there has been throughout most of [Medina's] history."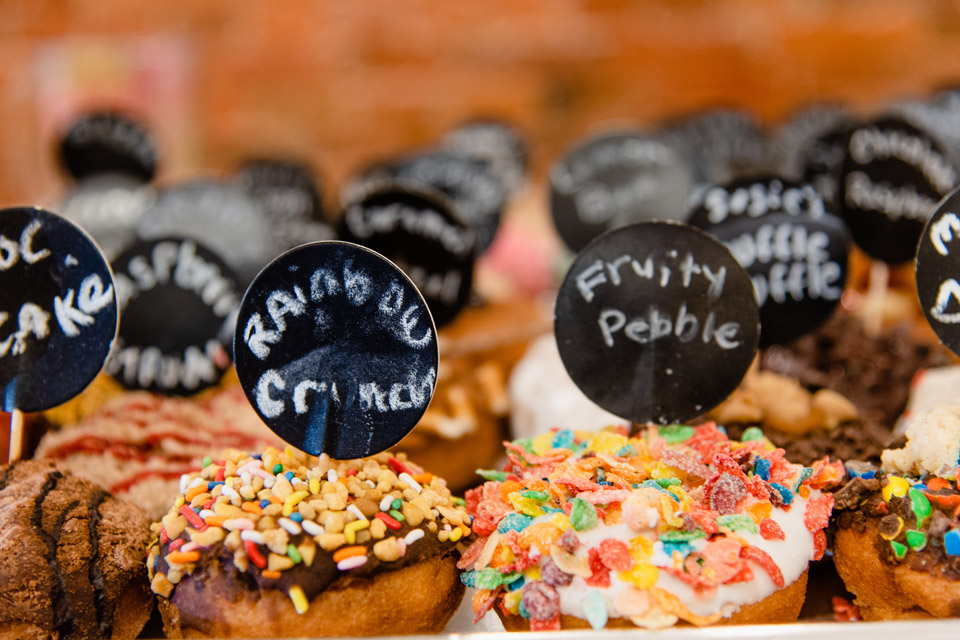 A half-century after the start of the preservation efforts that restored the city's historic look, no form of upkeep is too small. While walking the sidewalks, one rarely sees a stray piece of trash. It's an effort that Mayor Dennis Hanwell says everyone who works for the city is committed to.

"Everybody has the same mindset of 'We're all responsible for the city,' " says Hanwell, who was Medina's police chief for 13 years before being elected mayor in 2009. "[Downtown] looks like it does because we intentionally focus on it, day in and day out, myself included."

This city of 26,000 residents is located at the convergence of state Routes 18, 42, 57 and 3, creating a steady stream of traffic around the square and an energy for a downtown that has boasted 100-percent occupancy for the past five years.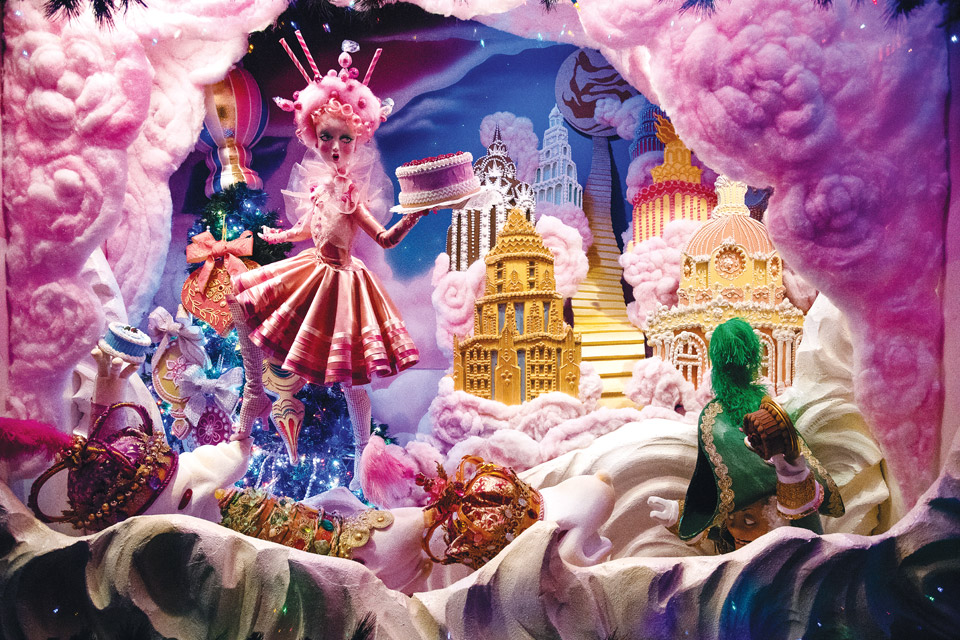 Courthouse Pizzeria sells New York-style slices and pies in Medina's original fire-spared courthouse. The 1950s-style Dan's Dogs has been around for more than 30 years, while P.J. Marley's Restaurant & Pub is known for its burgers.

Shops along the square range from Polish Pottery, which sells imported handmade mugs, plates, bowls and more, to the wonderfully old-school Medina Hardware. Ormandy's Toys and Trains has been here for almost 30 years, selling a variety of model trains and accessories. Upstairs, owner John Ormandy displays an impressive collection of Märklin trains from 1859 to 2018.

Seventy percent of Medina's downtown businesses are open on Sundays, making the city a destination for day-trippers and weekend travelers alike. Road-trip-worthy attractions include Castle Noel, a museum that boasts an incredible collection of props and wardrobe from holiday films as well as elaborate holiday displays from New York City department stores, and High Voltage Karting, a racetrack that allows visitors to face off against one another during eight-minute races.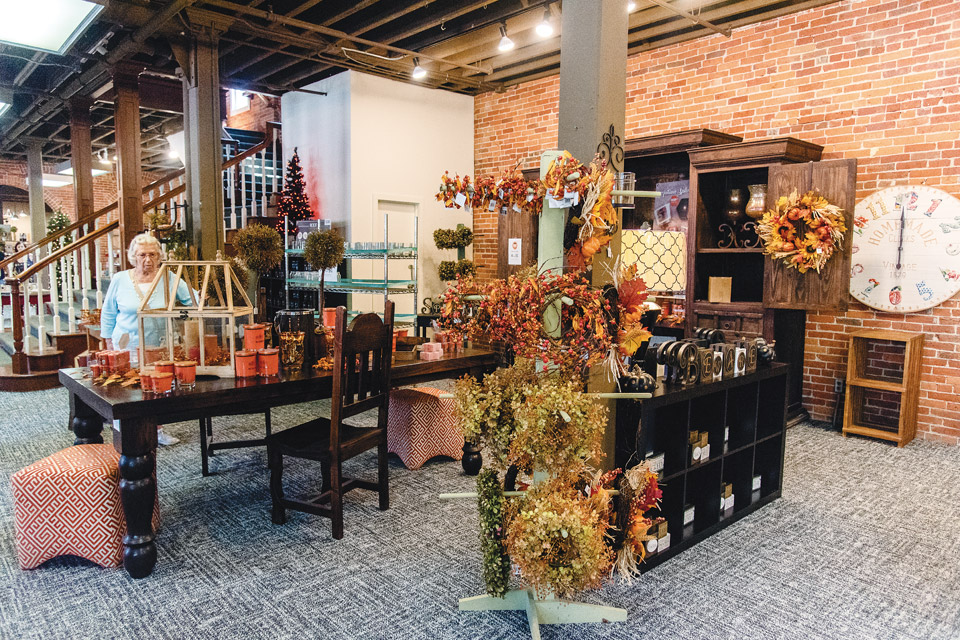 For those who call Medina home, Akron and Cleveland are both located within 35 miles, and the city is home to 14 public parks covering 800 acres. The local high school's 2018 graduation class size was nearly 600 students. Sandridge Food Corp. and Discount Drug Mart's corporate headquarters remain some of the largest local employers, with around 700 and over 400 employees respectively. Some companies that call Medina home either built their first plant in the area or started as a local, family-owned operation. Root Candle Co. is one of them. Founded in 1869 by A.I. Root, the business began with beekeeping and went on to popularize scented candles.

The company is family run to this day and boasts a 22,000-square-foot retail store just outside downtown. The A.I. Root Co. ships its beeswax candles throughout the United States and employs more than 150 local workers. It even inspired the local high school mascot: the Medina Battling Bees.

"That connection with beekeeping as our early heritage is still very important to us," says Brad Root, a fifth-generation family member and president and chairman of the board at A.I. Root Co. "We've always worked very closely with the city. As we move from generation to generation, we've just grown up in the community."