Ohio Life
| Best Hometowns
Best Hometowns 2018: Cambridge
This city celebrates its rich heritage with shops and attractions that draw visitors and bring residents together.
November 2018
BY Linda Feagler | Photo by Casey Rearick
November 2018
BY Linda Feagler | Photo by Casey Rearick
Take a stroll down Wheeling Avenue at 6 o'clock in the morning, and you'll find it hard to resist popping into Kennedy's Bakery as the scent of fresh-baked treats wafts through the air.

The bakery has been a downtown Cambridge staple since 1925. Known for its handmade bread, doughnuts, cookies, devil dogs and more, the beloved spot is now run by a third generation of Kennedys: Patty Kennedy and her brother, Bobby.

Photos lining a wall show scenes from the shop's past: the inside of the store back in the '30s; Patty and Bobby's dad, Bill; and a couple of workers behind the counter with Bill and his sister. Though much has changed since 1925, a lot has remained the same.

"Everything's handmade," explains Patty. That includes the store's beloved Chinese tea cookies. Each order at Kennedy's Bakery is written out by hand, too — not on a computer — and even though cookies are shipped to fans across the U.S., Kennedy's Bakery doesn't take online orders.

"I want them to call," Patty adds. "I've gotten to know so many people."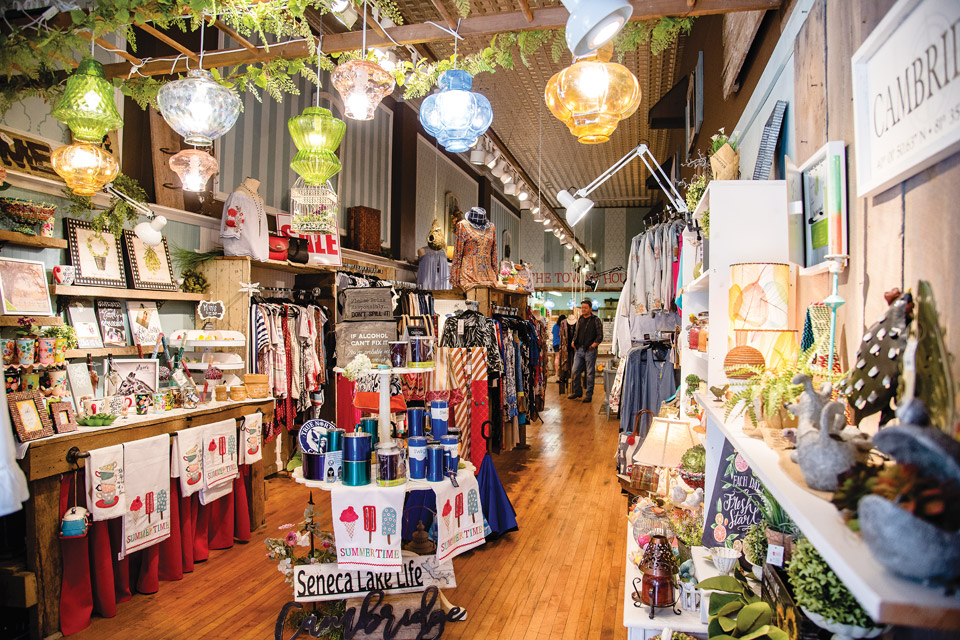 Just outside the bakery's doors, you'll see some of the changes Cambridge has made during the past five years. Downtown's sidewalks were resurfaced and new lampposts were installed, complete with banners and cascading flowers.

"Donations from the citizenry buy them," Mayor Thomas Orr says of the flower baskets. "Cambridge Main Street puts them up, and our street department works hand in hand."

Located 80 miles east of Columbus in Guernsey County, Cambridge is home to more than 10,400 residents and features an average graduating class size of 155 at the local public high school. The city's five parks span a total of 110 acres, and families can take advantage of Salt Fork State Park (Ohio's largest state park) and Seneca Lake (the state's third-largest lake). The Wilds — a nearly 10,000-acre wildlife conservation center where visitors can see endangered animals on an open-air safari, zip line and even stay overnight — is also located nearby.

Mile markers along Wheeling Avenue, which is also known as U.S. Route 40, signify its origins as a portion of the National Road. Built between 1811 and 1840, this major byway was pivotal in opening westward travel from Maryland to Illinois and crosses nine Ohio counties.

"I've got old pictures around here," says Patty, whose bakery sits along U.S. 40. "You're talking about horses and buggies going up and down the main street. It was how people got from the east to the west back in the day."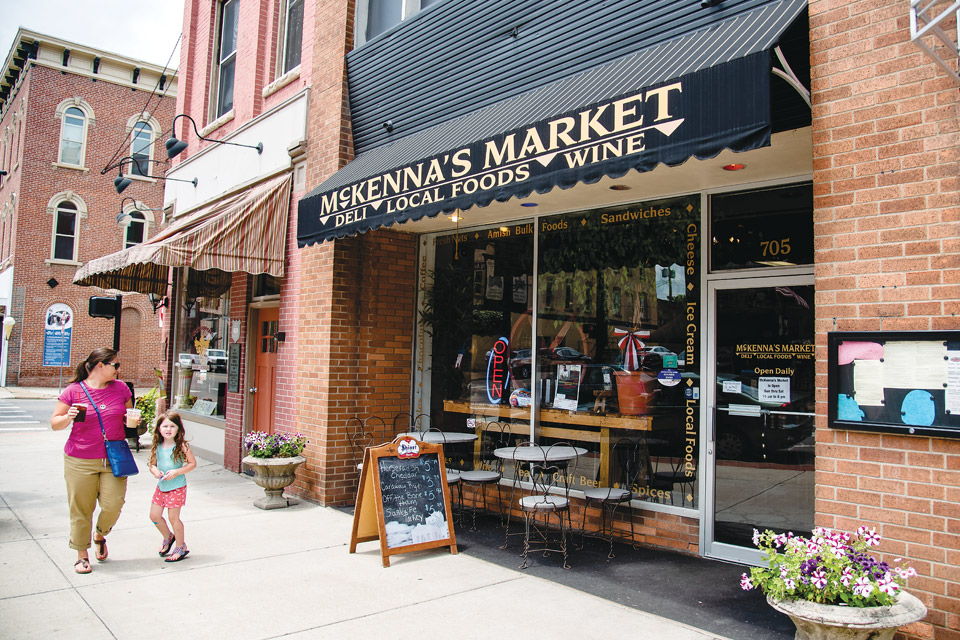 Today, Wheeling Avenue is Cambridge's main street. It's home to businesses and offices, boutiques and gift shops. McKenna's Market is stocked full of local and artisanal foods. The Penny Court Antique Mall showcases more than 50 vendors, and Country Bits offers a charming array of antiques, home decor, upcycled creations and even Buckeye chocolates.

Theo's Restaurant, known for its Coney dogs and homemade pies, has been a local favorite since 1931. And Georgetown Vineyards, located just outside downtown, merges fun wines with wood-fired pizzas and great views.

During November and December, Cambridge morphs into Dickens Victorian Village, during which nearly 100 scenes depicting life in 1850s-era England are displayed throughout downtown. There are trolley tours and horse-drawn carriage rides. Each night, four different light shows synchronized to Christmas music illuminate the historic Guernsey County Courthouse.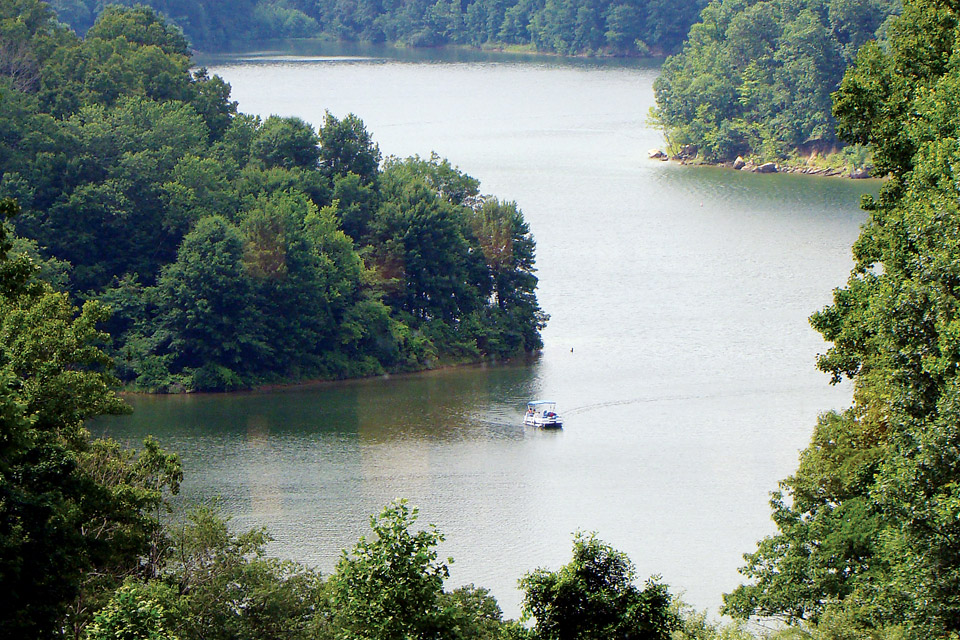 "All of our lampposts in downtown from 11th Street to Sixth Street have a [Victorian scene] around them. We also have scenes in some of the downtown windows," explains Cindy Arent, who helps prepare the characters each year. "Somebody said the Hallmark Channel should come and film one of their Christmas movies here."

Arent is also director of the National Museum of Cambridge Glass, an important keeper of the town's heritage. The museum recounts the history of the Cambridge Glass Co., which produced world-renowned glassware from 1902 until 1958, by way of a film, a demonstration area and more than 10,000 pieces of handmade glass.

"They were known for their beautiful colors — over 40 … but they were also known for their etchings and engravings," Arent explains, noting the popularity of the company's Rose Point etching, which is still popular among collectors. Cambridge Glass Co. was once one of the largest employers in the county. At its peak, the business employed 750 people, and many Cambridge residents still talk about which of their family members worked there.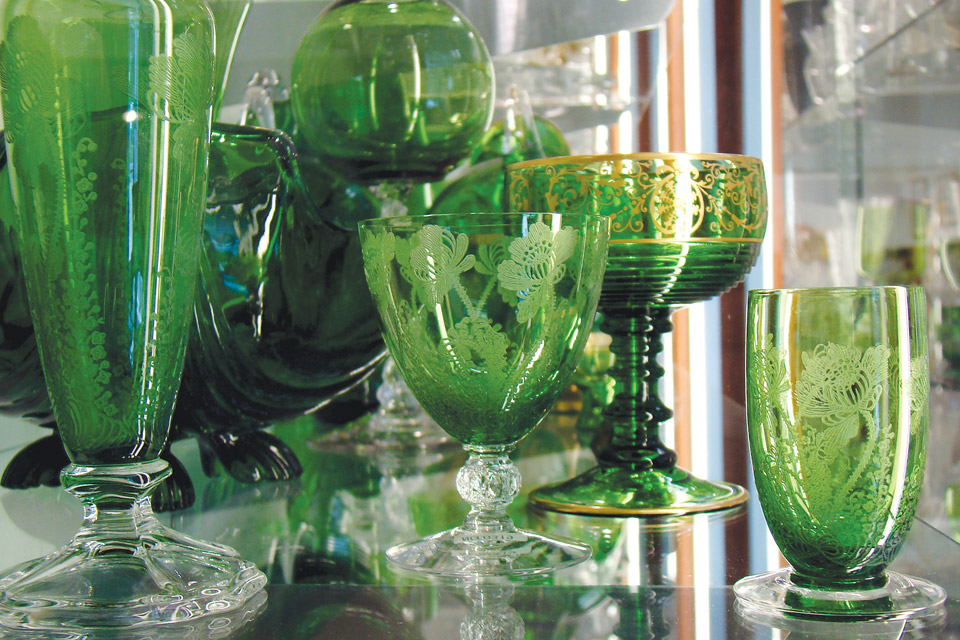 That's the type of hometown pride you'll find throughout Cambridge, but the town is looking toward the future, too. Although businesses such as Kennedy's Bakery have become local fixtures, owner Patty Kennedy notes there's been a recent emergence of new locally owned businesses — places like Roscoe Farms Coffee House and Creamery and Abigail Birch & Co. — that have quickly become part of the fabric of what makes the city of Cambridge special.

"Everybody really works well together," says Patty. "People get back into that hometown feeling [and] the quaintness of a little town."