Ohio Life
Why I Sail
Christine Rice has always been drawn to sailing. In her own words, she discusses the allure of teamwork, concentration and open water.
July 2015 Issue
BY Frances Killea | Photo by Kevin Kopanski
July 2015 Issue
BY Frances Killea | Photo by Kevin Kopanski
A lot of it had to do with following in my older sister's footsteps. Out of our family, only my sister and I sail. We grew up on a little lake, Atwood Lake, in Mineral City. They had Saturday morning sailing lessons, so my mom always made us go. Everything my sister did back then, I wanted to do.

When my sister went to Ohio University, she called one weekend and said, "It's just so hard to meet people," because she was so shy. My parents asked her, "Why don't you find a sailing club?" So, she went to a meeting, and those people became her best friends.

During the summer, she would drag me along to all of the regattas. It was cool, because I was hanging out with my older sister and all older people. I graduated high school the same year my sister graduated college, so I just stepped in and took her spot sailing at OU. It was just a club sport, and that's where I learned everything about racing.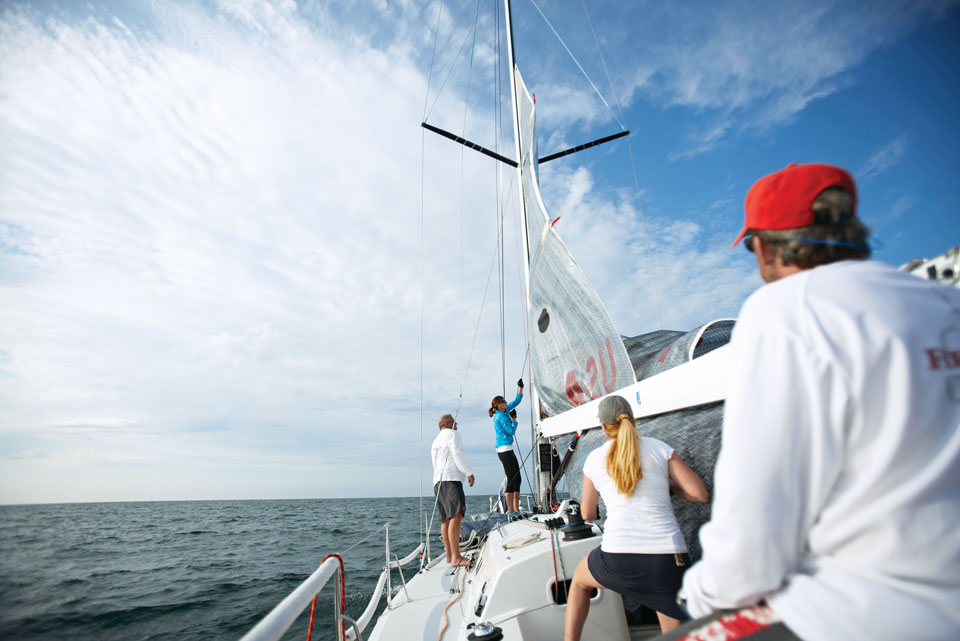 Just being out on the water calms me down so much. And then racing is just … it's so competitive, and there's so much that goes into it, and it's an intense team sport. It's an outlet for all of your anger and aggression. You're just yelling at your team, thinking about the wind and just trying to figure out the racecourse.

Being able to think through an entire race and call tactics and determining what to do next to stay in front of people — it's like chess. If I do this, and they do that, how is that going to turn out for all of us? It's a huge mental game, and that helps a lot with staying sharp and problem solving.
I have five different weather apps that I check right before we go racing, every time. Knowing what's coming, it's really intense. Once you're in racing mode, it's a whole different mentality. It helps me in the workplace, just being able to communicate, not being intimidated by anybody, being able to say what needs to be said and not having too many emotions with it. Especially with sailing, it's like, "Look over there! You've got to do this!"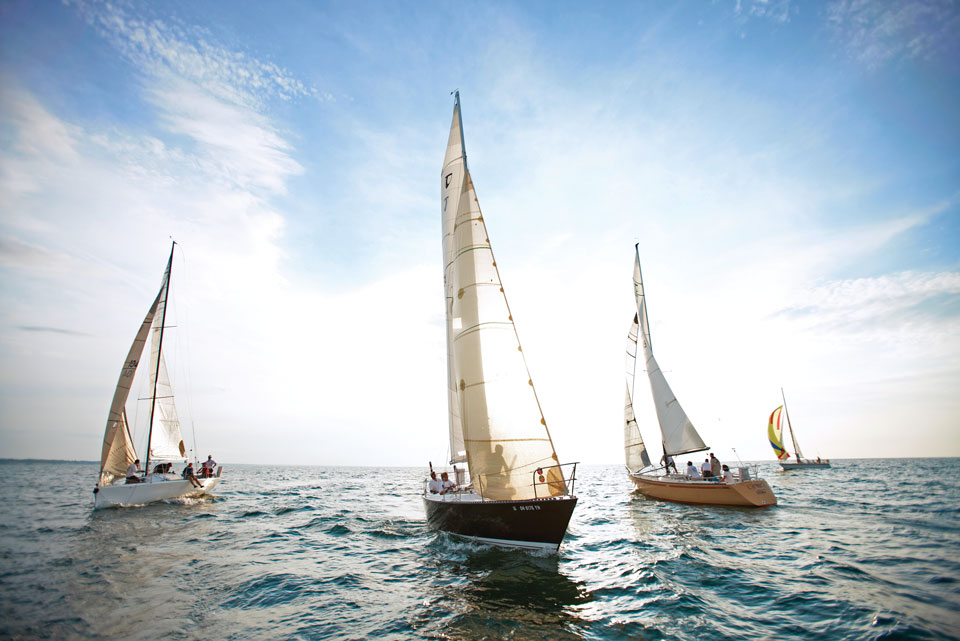 Usually, with the 18-foot boat, we go up to Buffalo and all over Ohio. When Nationals comes around, we're going to Fort Walton Beach down in Florida. One of my favorite things is being able to travel everywhere. And if you do go anywhere, you know somebody that lives there from sailing.

A lot of kids grew up with sailing practice twice a day, and I feel like they have a totally different mentality about it. A lot of them want to get away from the seriousness of it all. A lot of kids went to college and didn't want to sail. Luckily, what I've been doing hasn't been super strict. I don't do it professionally. It's still fun.

When I haven't sailed, I do start to get stir crazy. You need to get out there. It's time to go sailing. You're ready for it. It's so relaxing being with your friends and out of work and out of the city, just being on a lake. It's a huge escape from your real life. I don't have to think about anything else all weekend. I'm here to sail. — As told to Frances Killea

At the time of this article, Christine Rice was 28 years old and living in Cleveland. When she isn't sailing, she works as a food stylist and personal chef.