Ohio Life
The Legacy of Cincinnati's King Records
Syd Nathan's legendary label signed James Brown and released music from a lineup of groundbreaking Black artists. Today, the city and a local foundation are working to revive the building it once called home.
Jan./Feb. 2023
BY Vince Guerrieri | Photo courtesy of Steve Halper
Jan./Feb. 2023
BY Vince Guerrieri | Photo courtesy of Steve Halper
The worn-out building at 1540 Brewster Ave. in Cincinnati's Evanston neighborhood looks like any one of hundreds of other buildings that can be found in Cincinnati — or really any other Midwest city. Before it fell into disuse and became a target for demolition, it had been a warehouse for the United Dairy Farmers chain of convenience stores.

Prior to that, though, it was home to King Records, once the sixth-biggest record company in the country and a vibrant early player in rock history. The now-empty space once included a record factory that pressed a million albums a month. James Brown parked his endless stream of luxury cars across the street and had his own office — complete with a monogrammed desk — in the complex, befitting his status as the label's bestselling artist.

From its Cincinnati headquarters — "not contaminated by New York, Los Angeles or Chicago," boasted its roly-poly, cigar-chomping founder, Syd Nathan — King Records recorded, produced and manufactured records featuring seminal acts, first in country music and then in what were called at the time "race records," before Black musicians became accepted in the mainstream as rock and R&B artists.

"Syd Nathan was an original," wrote Seymour Stein, Nathan's former assistant at King Records, in an essay for his former boss' Rock & Roll Hall of Fame induction in 1997. (Stein himself had a lengthy career as a record executive, forming Sire Records and being inducted into the Rock Hall in 2005.) "With his singular vision and unflagging determination, he helped spread the sounds of C&W (country & western), R&B and ultimately rock & roll across the nation."

Even many Cincinnati natives would be surprised to learn of the city's role in early rock history. But with the King Records building still standing, some label alumni and historians are trying to change that.

Rock 'n' roll music took form from many places and genres: the African American gospel tradition and the country music of the South, the jazz that rose from America's big cities and the blues of the Mississippi Delta. Cincinnati was one of the places where it all came together. One of America's first inland big cities, its location on the Ohio River, not far from the Appalachian foothills, drew people from a variety of backgrounds. It was the first northern city many African Americans encountered coming up from the South, and although it was never the equal of Nashville, Cincinnati had a vibrant country music scene, thanks to WLW-AM, "the nation's station," and Herzog Recording on Race Street downtown.

Bluegrass legends Lester Flatt and Earl Scruggs recorded there, as did Hank Williams (in fact, he recorded "Lovesick Blues" and "I'm So Lonesome, I Could Cry," both essential parts of his canon, at Herzog studios). Before he set up his own recording studio, Nathan sent his artists there.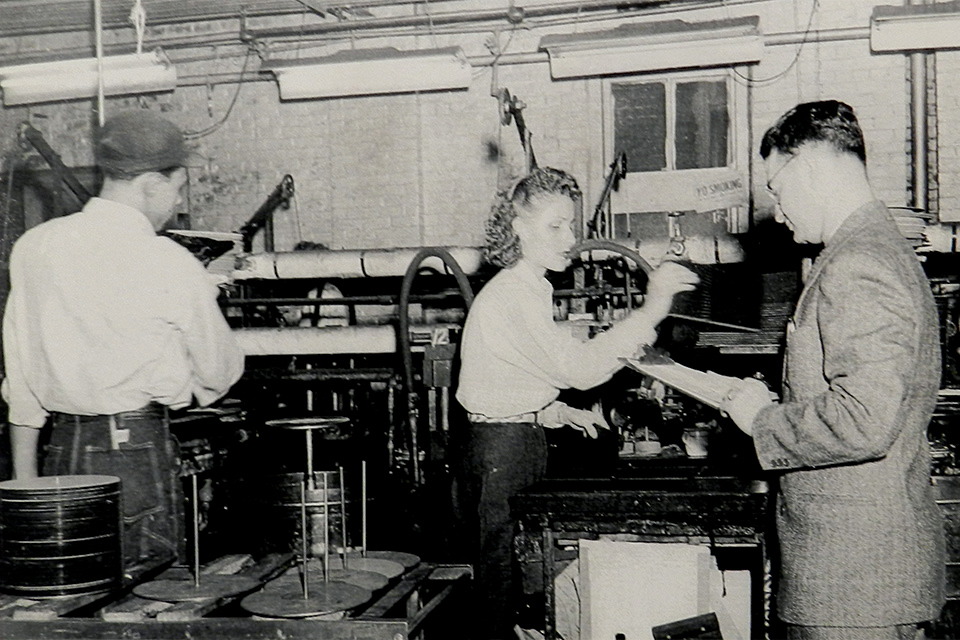 Nathan stumbled into the record industry. His father was a tailor, but he was determined to make his own mark. He sold real estate, ran a jewelry store and even promoted some professional wrestling matches. In 1938, a jukebox company owner couldn't repay a $6 gambling debt, so instead, he offered Nathan a box of 300 records, many "hillbilly" or "race" records, popular terms of the day to describe country or R&B records. Nathan marked them for sale for 10 cents each at his store stocked with radios and record players, and they sold out in two days. The man had boxes of records, and Syd's Record Shop was born.

In 1943, Nathan started King Records and began making country records using session musicians that appeared on WLW radio shows. (Radio stations in those days not only produced their own shows for entertainment, but in many instances, had their own ensembles playing live music on the air.) But it was World War II, and shellac — a key ingredient in the manufacture of records at the time — was being rationed. Nathan felt like he was being shorted in favor of bigger record companies and started his own factory, moving into a facility on Brewster Street. It quickly became a one-stop shop, where artists were recorded and records were produced, manufactured and shipped. (This also enabled King Records to stay atop the latest trends. Nathan would hear of a popular song, have one of his artists record it, and manufacture and distribute singles quickly.)

King Records became notable because it was integrated, in the days before Brown vs. Board of Education desegregated America's schools. A 1949 Cincinnati Post story quoted the King Records credo: "People are basically good, but occasionally they get some wrong ideas that take tolerance, intelligence and good examples to straighten out."

A robust scouting system kept King Records stocked with talent. But as the country music scene shifted more and more to Nashville, King started picking up Black artists, with an output that included signature parts of rock history.

King's reissue of Todd Rhodes' "Blues for the Red Boy" instrumental was noticed by a disc jockey in Cleveland. That DJ, Alan Freed, called himself King of the Moondogs because the song "Moondog Symphony" was in heavy rotation, but his show on WJW radio opened with "Blues for the Red Boy."

Tiny Bradshaw's hit "The Train Kept A-Rollin" was covered for decades by artists like Led Zeppelin, Aerosmith and Motorhead. And Hank Ballard wrote a song about a new dance, which he recorded with his band the Midnighters in 1959. The song, "The Twist," was covered a year later by Chubby Checker, becoming his signature hit.

But probably the most famous artist in King Records history almost wasn't signed by the label. Talent scout Ralph Bass found a group called the Famous Flames in Georgia. He was mesmerized by the young lead singer, who shouted and crawled across the stage. He recorded with the group. Nathan called it "the worst s--- I've ever heard in my life" and told Bass he was fired.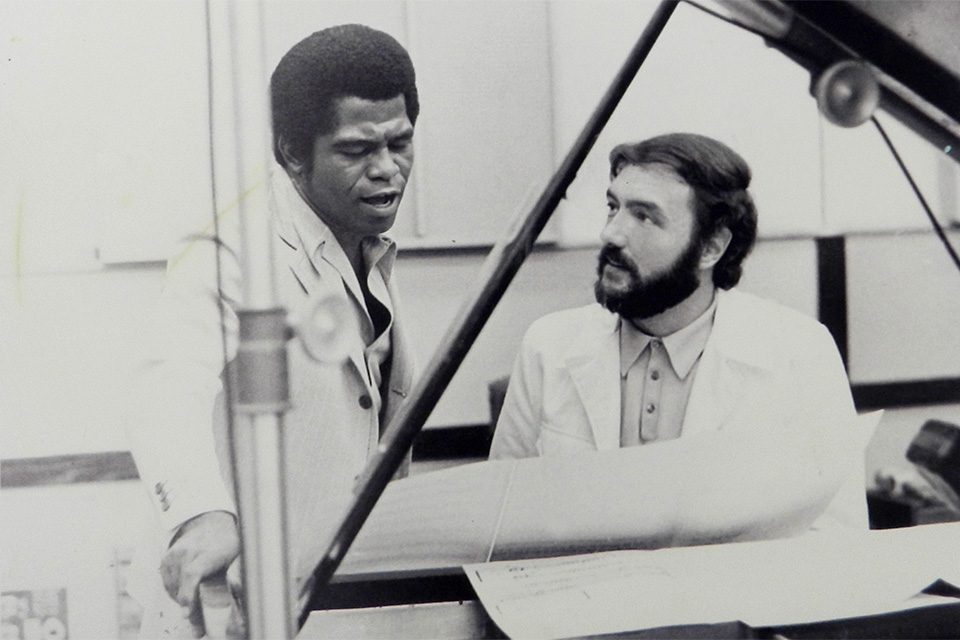 The lead singer was James Brown. The song was "Please, Please, Please," and it sold more than a million copies, the first hit for the performer who would go on to become known as the hardest-working man in show business. Nathan realized the error of his ways and kept Bass on, but he had a fraught relationship with Brown. Nathan was leery of Brown's request to record a live album, finally relenting when Brown offered to underwrite the expenses himself. "Live at the Apollo" also sold more than a million copies, spending 66 weeks on Billboard's album charts.
On Feb. 9, 1964, the Beatles played on "The Ed Sullivan Show," setting off a wave of English musical acts touching down in the United States. King Records had no place for them, but the label benefitted as some groups covered songs in their catalog. The Beatles performed "Leave My Kitten Alone," the Who covered two songs by James Brown for their first album, and the Yardbirds' songs included a cover of "The Train Kept A-Rollin.' "

But by the time the Beatles arrived, Nathan, who had been asthmatic as a child, was ailing. King Records was beginning to struggle as top Black talent began to thrive at other, newer labels, like Stax in Memphis and Motown in Detroit.

On March 5, 1968, Nathan died while he was wintering in Miami. He was 63. James Brown served as one of the pallbearers at his funeral in Cincinnati.

"We had fought a lot, but it was arguments between a stern father and a headstrong son," Brown later said. "We squabbled over money and business and all kinds of things, but Syd Nathan gave this poor country boy from Georgia the vehicle to do everything he's ever dreamed of doing."

By the end of the year, King Records had merged with Starday, a country label notable for its early career releases by George Jones and Willie Nelson. The recording studios were used until 1973, and King Records' back catalog was sold in 1975. The label had outlived its creator, but not by much.

"His passion was in seeing this whole crazy, ugly operation work," Cincinnati radio personality Shad O'Shea said of Nathan in a 1986 Cincinnati Magazine article. "He was gruff, crude, an eccentric and a true pioneer. He will never be given the credit he deserves."

Eventually, Nathan received some honors. He was inducted into the Rock & Roll Hall of Fame in 1997 and into the Bluegrass Hall of Fame in 2006, one of the more than 60 King artists and associates honored by a music hall of fame.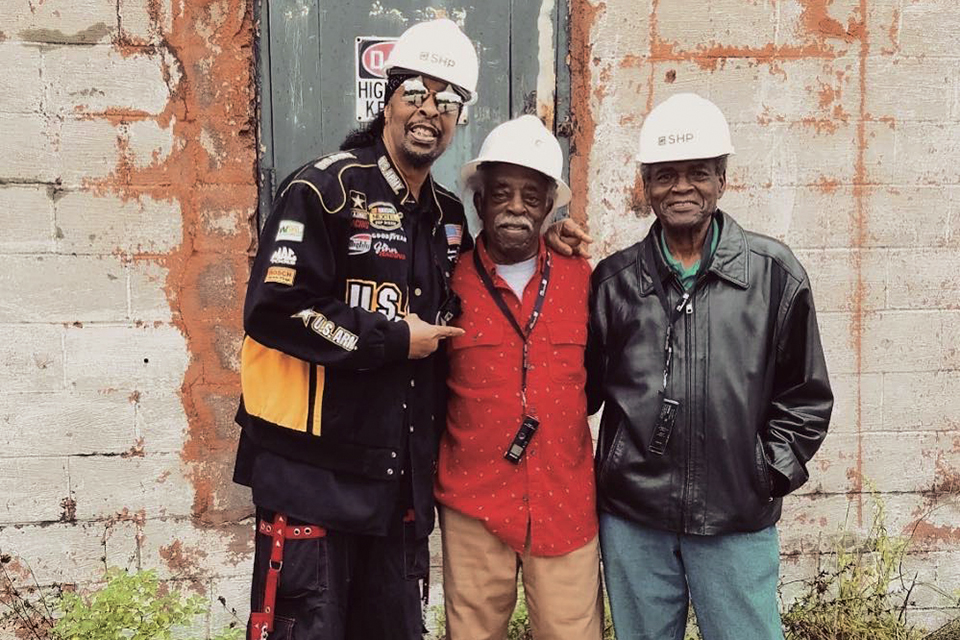 The legend of King Records continued to hover over Cincinnati, even years after the Brewster Avenue facility shut down. In 1997, Brown said he wanted to bring the building back as a recording studio. It never came to pass before his death in 2006.

In 2002, "Hidden Treasures: Cincinnati's Tribute to King Records' Legacy" was released as a fundraiser for Cincinnati's Inclusion Network. It features covers of King Records songs by artists as varied as Blessid Union of Souls, Peter Frampton and Bootsy Collins, whose lengthy career started as a bass player for the label at the age of 15, in 1966.

In 2008, thanks to the efforts of the Cincinnati USA Music Heritage Foundation and the Bootsy Collins Foundation, the Rock Hall placed a historic marker in front of the King facility on Brewster Avenue (the old Herzog studios got a marker the following year as well), but it amounted to little more than an interesting note for a building whose days seemed numbered.

But the building was saved. In 2015, the city of Cincinnati declared it a historic landmark and took ownership in 2018, engineering a land swap with its owner. The following year, the King Records Legacy Foundation was formed, with Collins and other King alumni, drummer Philip Paul and singer Otis Williams. The King Records building was added to the National Register of Historic Places in 2022, and the organization has already secured $200,000 in private donations and a $1 million pledge from the city in what is hoped to be a three-year plan to restore the structure. University of Cincinnati students have contributed designs that incorporate event, exhibition, education and even recording spaces. King Records looks to be on the path, hopefully, toward a time when it will not only be used again, but even more fully appreciated.

"Read about it. Learn about it," musician Jack White said during a 2018 concert stop, before which he'd visited the Brewster Avenue site. "King Records. It's the legacy of your hometown."