Ohio Life
Q&A: Rock photographer Janet Macoska
We talk with the Cleveland photographer about her start, the icons she's captured on film and the power of the still image.
September 2015 Issue
BY Alyssa Schmitt | Photo by Janet Macoska
September 2015 Issue
BY Alyssa Schmitt | Photo by Janet Macoska
Janet Macoska's first camera was a Kodak Duaflex II she borrowed from her parents. It showed images in reverse in the viewfinder, making it a challenge to use. But that didn't stop Macoska from carrying it with her wherever she went during her preteen years — a time when her subjects consisted mostly of dogs and neighborhood kids.

But when she was 12 years old, she volunteered at WKYC 1100, a Top 40 radio station in Cleveland, where she helped answer fan mail for the disc jockeys. In exchange, she was allowed to photograph the on-air personalities and their in-studio guests. One day in 1966, Sonny & Cher visited to promote their second album, "The Wondrous World of Sonny & Cher." "Sitting across from them, I was just intent on getting some good photos," recalls Macoska.

She sold one of the shots to Teen Screen magazine for $2, getting her first published photo and a glimpse of her life behind the lens to follow. Over the course of her career, she snapped more than a million photographs of rock stars, ranging from Queen's Freddie Mercury to Bruce Springsteen, AC/DC to the Clash, Debbie Harry to Lou Reed. Her images are part of permanent collections at the Rock and Roll Hall of Fame and Museum, the Smithsonian's National Museum of American History and the National Portrait Gallery in London.

She assembled 340 of her photographs for All Access Cleveland: The Rock and Roll Photography of Janet Macoska, a career-spanning book published last month. We recently talked with the 61-year-old about her front-row seat to rock history.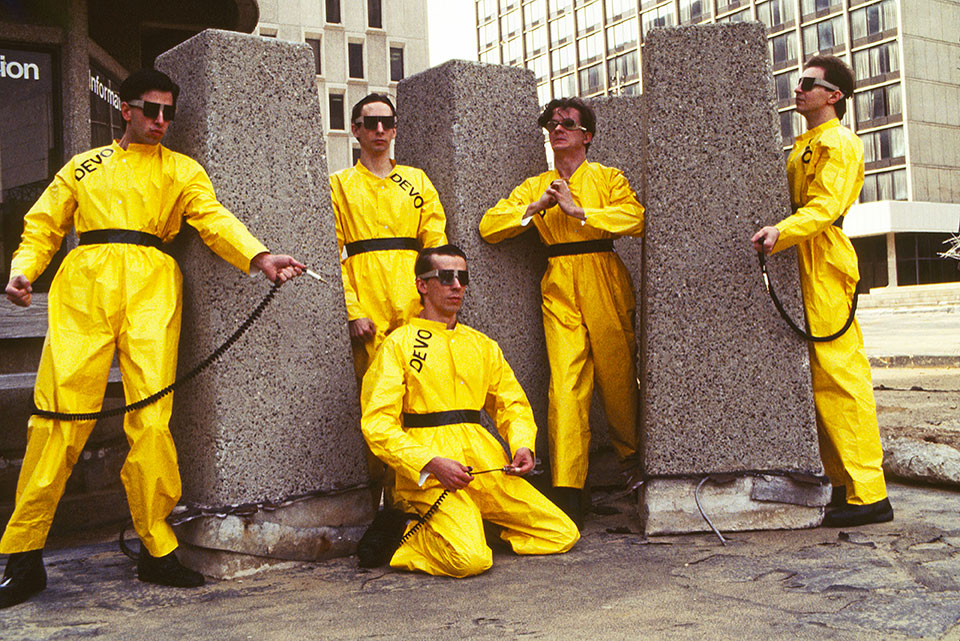 What kind of work did you do during your earliest days as a rock photographer?
I joined the newspaper at Cuyahoga Community College. I didn't like the fact that I got assigned basic news stories, so I made a deal with the editor: Every time someone doesn't hand in a story, I can put a music story in. I actively went out and talked to promoters, talked to radio stations, found a way to get into concerts, found a way to interview people, and then students stopped submitting their stories on time. I'd get one story in, then I'd get a couple stories in, and by the end of the semester I had the entire center section — two full pages in the Tri-C newspaper on music. Within a couple years I went to England, and by the age of 23, I had an agent worldwide for my photos and I was doing pretty well. I was shooting for bands. I was shooting for record labels. I was doing what I was supposed to do.

A particularly memorable photograph from the book is one of Freddie Mercury from 1976. What was going on in that moment?
Freddie Mercury of Queen was one of the most stunning and charismatic performers you'd ever see, and you didn't have to do a lot to get dynamic photos except be in front of him and be quick about it. I very seldom used color film [at that time] because it cost too much. I would only use it for a performer that I really, really enjoyed. What was so striking about that shot was just that Freddie was quiet, and you have that beam of light coming down from behind him.
The book's cover features a shot from behind Bruce Springsteen as he looks out over a sea of fans at Cleveland's Municipal Stadium in 1985. How did that photo come about?
I shot all the things that I wanted to shoot from the front, and I was looking for a way to get Bruce and that crowd in the photo. He had a part of the stage that came out a little further, and I waited until he got to that part. I just got behind him and put on the widest lens that I had. I wanted to see all those people in the stadium reacting to Bruce. It intensifies what that experience is like and how that icon is up there on stage and every set of eyes are on him.
Is there anyone you wish you had photographed but didn't get the chance to?
The first person I think about is Elvis. … I wish I could've been transported back in time and photographed the Elvis that existed in the '50s. … The thing I like about the photos I've seen of him in the '50s is the raw component of someone becoming a star. That's what I wanted to capture.

As you point out, these types of photographs represent musical artists in a powerful way. Why do you think that is, and what's the photographer's role in that?
No one ever saw a photo [of mine] that I didn't think showed that performer at their best. I've always been protecting how they look. I love these artists, and it's my privilege to be able to photograph them, but it's also my responsibility to show them in their best light. It comes from the heart of a person who loves this music, and if they look glorious and wonderful and powerful and charismatic, it's because that's me and my heart controlling the camera. That's how I see them, and that's how the camera film portrays it. That's the magical way.
For more information about the photographer and
All Access Cleveland: The Rock and Roll Photography of Janet Macoska
, visit janetmacoskaphotography.com.