Ohio Life
I will be gone, but not forever
In March of 2013, Jason Molina died at age 39, leaving behind a beautiful and critically acclaimed catalog of music that evokes a weathered Midwestern spirit.
March 2014 Issue
BY Leo DeLuca | Photo by Wes Frazer
March 2014 Issue
BY Leo DeLuca | Photo by Wes Frazer
Lorain, Ohio, in the winter is all smokestacks and leafless branches against cold, slate sky. The heart of the city is split by the Black River, a winding waterway that snakes northwest, past the U.S. Steel mill and on to Lake Erie and its undulating hues of gray.

Jason Molina grew up along the lakeshore here, in a mobile home that "had no reliable television but offered excellent fishing." The small detail was noted near the end of his obituary last year in The New York Times. It ran on page A-17 of the newspaper's March 27, 2013, New York edition under the headline, "Jason Molina, 39, a Balladeer of Heartbreak."

The epitaph was a fitting one for Molina, who had led the critically acclaimed folk rock bands Songs: Ohia and Magnolia Electric Co. For more than a decade, he made music infused with the blue-collar shades of his hometown.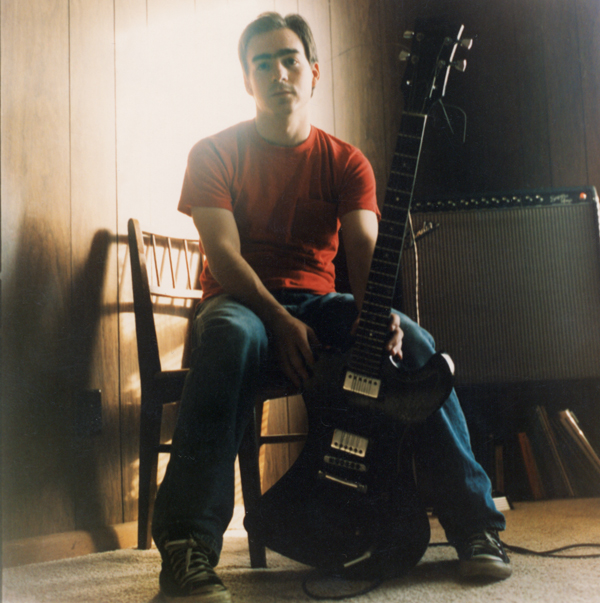 "Jason's music, to me, is a combination of rural and city, and that is really what Lorain is," says the musician's younger brother, Aaron Molina. "We spent a lot of time out fishing on the lake or walking railroad tracks. There are lots of references in Jason's music to moons on water, freight yards [and] railroads. That really is from growing up in Lorain."

Delivered in his haunting tenor voice, Molina's songs are beautiful even when delivering piercing truths about hopelessness and struggle. His music was shaped by a humble, industrious Ohio upbringing, resulting in a body of work that includes more than 30 albums, EPs and singles released under various monikers between 1996 and 2012.

"Jason, as a person was extremely hard-working and kind," says Aaron. "He would get up between 4 and 5 [a.m.] when he was writing songs. He would write lyrics to sunrise and work out songs on guitar all day. His music was never an accident."

Scott Avett of the Billboard-topping and Grammy Award-nominated group The Avett Brothers compares Molina's spirit to that of American singer-songwriter Townes Van Zandt.

"His brilliance was the kind that isn't learned, but lived," Avett notes. "We all want to be that way; beautiful simply because of who we are. Jason was."

***

When I die put my bones in an empty street
to remind me of how it used to be
Don't write my name on a stone
bring a Coleman lantern and a radio
Cleveland game and two fishing poles
and watch with me from the shore
Ghostly steel and iron ore ships
coming home

— "Blue Factory Flame" from the 2002 Songs: Ohia album "Didn't It Rain"

Jason Molina was a heavy metal fan when he attended high school in the late '80s and early '90s. He listened to Black Sabbath and Metallica and played in a punk band called the Spineriders.

"The first time I met [him] was at a local metal show at the Lorain community center," recalls high school friend Reilly Lambert. "It was around 1988 and we were all wearing jean jackets and sporting mullets. Jason was a genuinely great guy from the second we met. He commanded the sterile hallways of that Lorain community center. … It was as if he knew the venue by heart, leading me around to show me how things worked. Jason was at home where music was played."

Musically, the Spineriders were loud, abrasive and defiant, winning the Avon Lake High School Battle of the Bands on March 3, 1990. The victory earned them recording time at Magnetic North Studio in Cleveland.

As with many high school bands, the Spineriders broke up after graduation and the members of the group went their separate ways. Molina went to Oberlin College, and he started to find his voice during his time there.

"It's funny, I don't remember Jason singing until he got to Oberlin," says Aaron Molina. "As far as the strength of his voice, I actually think it comes from him constantly doing a Robert Plant impersonation as a kid. Every Saturday growing up, we would watch [Led Zeppelin's] 'The Song Remains the Same.' Jason would sing all the songs and mimic Robert Plant's poses."

The boys' father, Billy Molina, a seventh-grade science teacher in Lorain, had an eclectic record collection. That exposure to varied music styles helped shape Molina's songwriting in the lead-up to the formation of his lo-fi folk band, Songs: Ohia. It was his first project to find a wider audience.

"I think a significant change in Jason's musical tastes happened when he started listening to old country artists," says Spineriders and Songs: Ohia member Todd Jacops. "I like to think of early Songs: Ohia as heavy metal disguised as a stripped-down country band."

***

I've left what's left of me
on the shores of the Eerie
On the shores of the Eerie
And I've crawled ne'er so
Home sickwardly home
So home sickwardly home

— "Hayfoot (U.M.W. Pension)" from Songs: Ohia's 1997 self-titled debut

Over time, Molina's music started to attract attention. Acclaimed songwriter Will Oldham, who had his song "I See a Darkness" covered by Johnny Cash in 2000, released Songs: Ohia's first 7-inch single in 1996. From there, Bloomington, Ind.-based Secretly Canadian became Molina's primary record label and remained so throughout his career. Songs: Ohia's first full-length album, released in 1997, references both Molina's Ohio upbringing and his visits to see extended family in West Virginia.

"There was an enormous amount of Ohio and West Virginia in Jason's songs, especially on those early albums," says Secretly Canadian co-founder Chris Swanson. "The first full-length was composed of songs whose non sequitur titles could have been taken from the highway signs that you see on a road trip between the two states. ... An early recurring theme that became even more refined through the years was his sense of what it was to come from the working class."

As the 1990s turned to the 2000s, Molina's career blossomed and changed with each passing year and subsequent release. Songs: Ohia started to reach its peak and, simultaneously, reach its end.

Just as Molina hit his stride fronting Songs: Ohia, he made an unprecedented, risky and brilliant move; he changed his band's name. Songs: Ohia's 2003 album "Magnolia Electric Co." was a career-defining album, so much so that Molina adopted its title as his group's new moniker.

As part of that transition, Molina discarded the shaky and sparse approach seen on so many Songs: Ohia records and replaced it with a poised and mighty sound. "Magnolia Electric Co." is the type of album that makes the hair on your neck stand on end and time stand still. Last year, Secretly Canadian released a 10th anniversary edition of Molina's landmark recording with outtakes and studio demos.

Magnolia Electric Co., the band, became a rocking affair for Molina. The group released a number of LPs, EPs and singles, along with "Sojourner" — a CD box set housed in a wooden case with five discs, a fold-out map, postcard-style track lists and a pewter medallion. During the mid-to-late 2000s Molina moved back and forth from Indiana to Chicago before eventually settling in London.

"Josephine" arrived on July 21, 2009, becoming the group's last official release. Shortly after, Molina teamed up with Will Johnson of the rock band Centro-matic for a project simply called Molina and Johnson.

"He was diligent, vigorous and did not take his life as a writer or musician for granted," Johnson says. "He regularly saw a simple, powerful poetry in much of the circuitry and nature around him and artfully worked it into his songs."

The duo released their self-titled debut in November 2009 and were poised to go on an international tour when Molina's website posted a troubling announcement: "Unfortunately, Jason Molina will not be able to tour in the new year due to his present health issues." The entire tour was canceled and fans were left baffled as to the reason.

***

I will try and know whatever I try,
I will be gone but not forever
The real truth about it is
no one gets it right
The real truth about it is
we're all supposed to try
There ain't no end to the sands
I've been trying to cross
The real truth about it is
my kind of life's no better off
If I've got the maps or if I'm lost

— "Farewell Transmission" from Songs: Ohia's acclaimed 2003 album, "Magnolia Electric Co."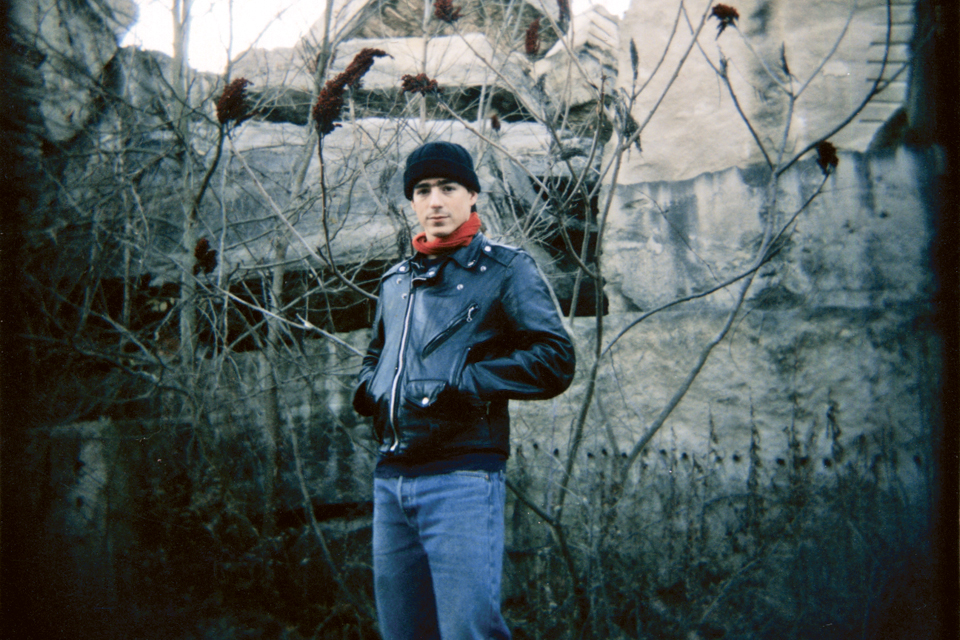 Prior to Molina's death, reports of his struggles with alcohol began to appear online. Many of his fans were taken aback by the news; his live performances had not seemed to suffer and he had been prolific for so many years.

But Molina's health had slowly started to decline in 2009. He even addressed his illness publicly before his death.

"It has been a long hospital year," began the open letter that Molina posted on his website May 5, 2012. "Treatment is good, getting to deal with a lot of things that even the music didn't want to."

As time passed, it became evident that fans might not hear new Jason Molina material for some time. From an artist known for putting out five releases in a single year, this period with no output seemed to last a lifetime.

Jason Molina's "Autumn Bird Songs" arrived on Sept. 25, 2012, but it included songs that had been recorded several years earlier.

Less than six months later, on March 16, 2013, Molina succumbed to the complications from his alcoholism. "The cause was organ failure due to extreme alcoholism," the music website Pitchfork reported in the days following his death. Services were held in Lorain.

"I never saw Lorain until I went to his funeral, and the songs came alive in a way I hadn't expected," says Magnolia Electric Co. guitarist Jason Evans Groth. "Much of the music we wrote in Magnolia had a pastiche of America at its core, since we were traveling a lot, but were decidedly rooted in the Midwest."

Jim James of the Grammy-nominated rock act My Morning Jacket collaborated with Songs: Ohia on a 2002 split EP release. He still remembers his last interaction with Molina.

"The last time I saw Jason, he gave me a hug and a beautiful piece of art he made, titled 'A Ghost Family is Breaking Apart,' in an envelope and said, 'I'm proud of all the success you guys have been having. I'll meet you back in the small clubs on your way down the ladder someday,' which I thought was simultaneously hilarious, insulting and heartwarming.

"He really wanted to get together to record more or do another record … I'd think, Oh, I'd love to do that, I'd love to get to hang and make more music, because I loved his spirit … " James adds. "I see it now as a lesson to really jump on things if you want to do them — jump and go for it now, with all your heart, because someday might never come."

In his May 5, 2012 letter, Molina alluded to the fact that his absence was not the end of his plans for music. His tone was hopeful, albeit realistic about the distance he had left to travel.

"I do still need your support however that takes shape, good vibes are worth more than you might think," he wrote. "Finally, there are actually some musical projects on the distant radar screen, but for those who understand, I am taking this in much smaller steps than I'm used to. Keep the lamps trimmed and burning!"

But his fans never got the chance to learn more about the projects Molina mentioned. Nor did they hear from him again. The questions of what remains unsung are as real as rust and smoke, the answers as impenetrable as roiling Lake Erie waves.

"Jason was working on music when he died," says Aaron Molina. "In addition to really missing my brother, I will always wonder what would have come of it."
See More Articles on:
Music