Ohio Life
How 'Hang On Sloopy' Became Ohio's Anthem
The McCoys' 1965 hit is our state's official rock song and a staple of halftime shows and sports-arena singalongs. Here's how in the O-H-I-O that all happened.
Sept./Oct. 2020
BY Vince Guerrieri | Poster image courtesy of Rock & Roll Hall of Fame, Terry Stewart Poster Collection
Sept./Oct. 2020
BY Vince Guerrieri | Poster image courtesy of Rock & Roll Hall of Fame, Terry Stewart Poster Collection
The summer of 1965 brought us Keith Richards' primal riff to the Rolling Stones' "(I Can't Get No) Satisfaction" and the shimmering sounds of the Byrds' Bob Dylan cover, "Mr. Tambourine Man." Sonny & Cher topped the charts with "I Got You Babe," Barry McGuire's gravelly voice warned us about "The Eve of Destruction," and Detroit's Motown Records continued to pump out hits like the factories in its hometown did cars, with the Temptations, the Supremes and the Four Tops all on label founder Berry Gordy's roster.

August 1965 also brought the McCoys' "Hang On Sloopy" to the airwaves. It entered the charts mid-month, before hitting No. 1 seven weeks later. Others had recorded the song, but this version by a group of teenagers with Ohio roots topped them all. But the most unlikely part of the story is what happened afterward, when the song ended up in The Ohio State University Marching Band's repertoire, before eventually finding its way to the Ohio General Assembly and, ultimately, into the hearts of generations of Ohioans.

After 55 years, Ohio State's marching band still performs the song. You're likely to hear it at your local high school football games, too. The McCoys' version is often played at professional sporting events across the state — complete with fans shouting out O-H-I-O during the chorus, accompanied by arm motions for each letter. "Hang On Sloopy" is our anthem, and those who aren't already aware of that fact always seem to be a little surprised by it.

"I came here from New York," says Jason Hanley, vice president of education and visitor engagement for the Rock & Roll Hall of Fame in Cleveland. "I was not prepared for how ingrained that song is for every Ohioan."

***

The origins of "Hang On Sloopy" can be traced back to Bertrand Russell Berns, a Bronx native who started his brief-but-impactful career in rock music at the Brill Building, the center of New York City's songwriting scene during the 1950s and 1960s.

His biggest songwriting credit is "Twist and Shout," originally performed by the Isley Brothers and memorably covered by the Beatles. Later, he wrote "Piece of My Heart," first recorded by Erma Franklin, Aretha's sister, but made famous by Janis Joplin's band, Big Brother and the Holding Company. In 1964, Berns penned a song titled "My Girl Sloopy," its beat influenced by his trips to Cuba and appreciation of mambo music.

"It's actually a similar song to 'Twist and Shout,' " says Richard Gottehrer, a producer and songwriter who worked with Berns. "It's the same three-chord progression you see in a lot of rock music."

Over the years, a legend took hold that the title character's name was a reference to Helen Sloop, a Steubenville, Ohio, native who ran a jazz club in New Orleans. But there's no real evidence that either Berns or Wes Farrell, who co-wrote the song, ever met Sloop, and everyone seems to have their own theory about the song's namesake.

"Rumor has it she was a truck-stop girl," says Bob Feldman, another songwriter and producer who worked with Berns. "She worked at a greasy spoon on the Maryland or New Jersey Turnpike. Bert knew her."

Rick Derringer, singer and guitarist for the McCoys, says Berns purchased the song from a St. Louis teenager, while Gottehrer asserts there isn't much of a mystery behind Sloopy's identity.

"I don't think it's a reference to a particular person," he says. "I think it was just a name he came up with for a girl [from] the wrong side of the tracks. It's the love story that's standard in songs."

Whatever the inspiration, the Vibrations, an R&B group, released a version of the tune in 1964. It was a funkier, less-guitar-driven take than the one the McCoys made famous.

"The Vibrations' record was great. We loved it," says Derringer, a Fort Recovery, Ohio, native (born as Rick Zehringer), who was fronting a band called Rick and the Raiders.

Gottehrer and Feldman were touring with Jerry Goldstein as the Strangeloves at the time. The songwriters and record producers had capitalized on the British Invasion by launching their own band using stage names and a fake Australian backstory.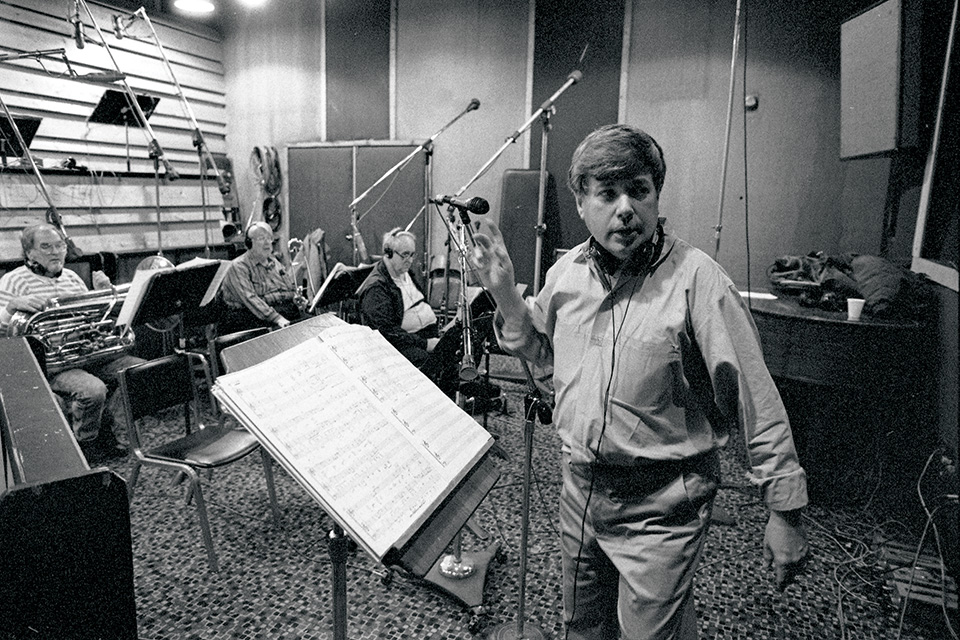 In 1965, they scored a hit with "I Want Candy," which the band Bow Wow Wow made famous a generation later, and were eager to record a version of the Vibrations' "My Girl Sloopy," which Feldman and Goldstein reworked — albeit uncredited — into "Hang on Sloopy." Then, while performing in Fort Wayne, Indiana, they discovered a band that knew the song.

We met this 16-year-old guitar player, and he was unbelievable," Feldman recalls of Derringer. "And his brother was so little, he had to play drums standing up. If he was sitting down, his feet wouldn't reach the pedal for the bass drum."

Rick and the Raiders already had a following throughout southwest Ohio and eastern Indiana, and as teenagers the group had performed as opening acts or backup bands for stars like Chuck Berry and Bobby Goldsboro.

"As we were performing," Gottehrer recalls, "people were yelling, 'We want Rick!' … After we got offstage, we said, 'Hey, do you want to make a record?' "

Of course they did, so the band, their parents and the Strangeloves drove in a caravan to New York City. There was already a band named Paul Revere and the Raiders, so Rick and the Raiders became the McCoys — the band's original name, taken from a song by the Ventures. The band recorded "Hang On Sloopy," with the Strangeloves handling the producing duties.

"When we recorded it, everyone in the control room jumped up and down and yelled, 'Number one!' " Derringer recalls. "This was our first recording session, so for all we knew, they did that for everyone."

Berns' label, Bang Records, released the song in August 1965, not long after the release of a markedly slower version of the tune recorded by Little Caesar and the Consuls.

"Little Caesar and the Consuls got a head start on us," Gottehrer recalls. "Their version was going up the chart, but the McCoys ended up passing them. We were driving through the Midwest, and by the time we got to Chicago, it was number one."

Derringer, who years later toured with Ringo Starr's All-Starr Band, says he got his first taste of what it might have been like to be a Beatle during those days.

"We got the screaming girls and limo rides," he says. "We were in a hotel room somewhere, and we were watching 'The Huntley-Brinkley Report.' They were talking about how the Soviet Union was playing rock 'n' roll. They showed the Kremlin with loudspeakers … and blasting out of them was 'Hang on Sloopy.' "

***

John Tatgenhorst was moonlighting as a drummer at the 1965 Ohio State Fair when he got the idea of creating a marching band arrangement of "Hang On Sloopy." The East Liverpool native played drums and arranged songs for The Ohio State University Marching Band, but he had to convince band director Charles Spohn, a staunch traditionalist.

"He said, 'The Ohio State Marching Band doesn't play rock 'n' roll,' " recalls Tatgenhorst, who remained undeterred. "Finally, one Thursday night when I was teaching, he said, 'Go ahead and arrange the darn thing.' He didn't say darn."

Tatgenhorst arranged the song in one marathon session. He collapsed into bed, tossed and turned and re-arranged it. It made its debut on Oct. 9, a rainy afternoon against Illinois — just a week after the McCoys' song reached No. 1 on the chart.
"It got a light reception, and I thought, Oh God, it's going to bomb," Tatgenhorst recalls. "But we did it again the next week, and that's when it took off. The fans loved it, and the cheerleaders even got into it."

The cheerleaders' addition was choreography spelling out O-H-I-O with their arms. It's been a staple of football games ever since. Spohn approved the song's arrangement, but there was another, more important critic.

"Woody Hayes loved it," Tatgenhorst says. "He'd come over and say, 'Play Sloopy.' "

Paul Droste, who became Ohio State's assistant band director in 1966, recalls being legitimately concerned the band was overplaying the song.

"There were some games where we played it five or six times," says Droste, who succeeded Spohn as band director in 1970 and served in that role for 14 years. "It would get quiet in the stadium and you'd hear someone start yelling, 'We want Sloopy!' … I cut back a little on it in 1970, and I think that might have saved it."
But there was more immortality to come. In 1985, an effort was made to name "Louie Louie" the official rock song of Washington state. Joe Dirck, a columnist for The Columbus Citizen-Journal, was feeling puckish enough to try to get "Hang On Sloopy" named Ohio's official rock song. He enlisted the help of Ohio Rep. Mike Stinziano, a Cleveland native who attended Ohio State.

"To be honest, I was a little skeptical at the time," says Stinziano. "I told Joe if he could generate support for the idea, I'd introduce it."

In a series of columns, Dirck advocated for the song, even getting the support of Ohio House Speaker Vern Riffe, who decided to have a little fun with the idea.

"The day the legislation came on the floor of the House, Rep. Ed Orlett whispered in my ear, 'Be ready. The speaker is going to ask you to sing,'" Stinziano recalls. "And sure enough, someone said, 'I'd love to support this, but I can't remember how the song goes.' "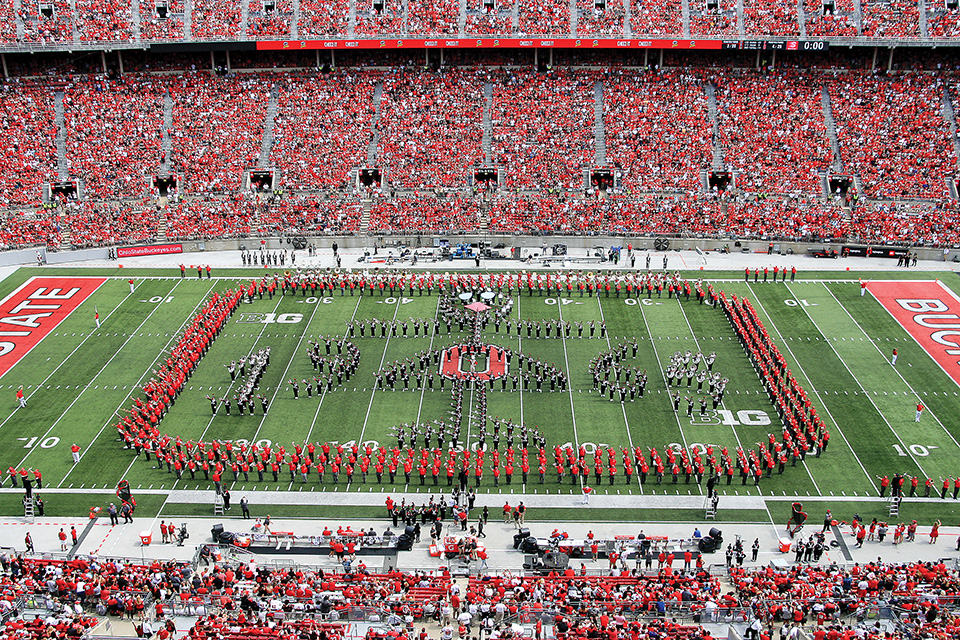 After Stinziano's impromptu performance, the Ohio House approved the resolution. The Ohio Senate followed suit. The resolution's passage came as decisions were being made in New York about the location of a Rock & Roll Hall of Fame.

"I wouldn't say 'Hang On Sloopy' was a primary factor," Hanley says, "but it was certainly one of the aspects that fed into the incredible history that Ohio and Cleveland have with rock 'n' roll."

The Rock Hall was officially announced for Cleveland a year after Stinziano's resolution. (One of the Rock Hall's founders was Atlantic Records executive Ahmet Ertegun, who helped found Bang Records, which released the McCoys' version of "Hang on Sloopy.")

In 2011 and 2013, there were efforts to try to make "Hang On Sloopy" the official state rock song by statute, meaning it would become part of the Ohio Revised Code. This time, it was Stinziano's son, also named Michael, taking the lead.

"It proved to be quite the challenge," he says, "even with its popularity."

Neither attempt made it through, with the second effort getting bogged down amid concerns about the song's lyrics.

"I hope one day it finds its proper place in the Ohio Revised Code," says the younger Stinziano, who now serves as Franklin County's auditor.

For now, the song resides in the hearts and minds of millions of Ohioans and Buckeye State sports fans, never falling out of fashion as the years and decades roll by.

"It's stood the test of time for more than 50 years, and I think it's going to continue doing that," says Chris Hoch, an Ohio State graduate and the son of Ohio State graduates, who is now the university's band director.

The elder Stinziano, who is now retired and living in Fairfield County, says the song still provides him with warm memories of home.

"Wherever I go in life: in an elevator, in an airport, just driving around — even in other states and foreign countries — 'Hang On Sloopy' comes on the air and brings me back to good times in Ohio."

For Derringer, "Hang On Sloopy" was just the beginning. He had a hit song with "Rock and Roll, Hoochie Coo" and performed with both Johnny and Edgar Winter's bands and produced gold- and platinum-selling albums for both groups. His guitar can be heard on recordings ranging from Barbara Streisand to Kiss, and he produced six albums for "Weird Al" Yankovic. He still makes new music, too, which is available via his website, rickderringer.com.

Derringer isn't big on legacy though, saying humbly, "I'd like to be remembered as a good person." But it's clear that his intersection with the song "Hang On Sloopy" is one that promises to echo on for years, perhaps even decades, to come. As the man who gave voice to the song's most famous version sees it, "It's an iconic rock song, that just refuses to die."