Ohio Life
Best Hometowns 2019: Fremont
The Sandusky River runs through the center of this northwest Ohio community that has deep ties to American history, a wealth of outdoor recreation and a great downtown.
November 2019
BY Linda Feagler | Photo by Casey Rearick
November 2019
BY Linda Feagler | Photo by Casey Rearick
It's noon, and Tackle Box 2 is packed. More than 200 diners are seated at the low-key waterfront eatery located on the east bank of the Sandusky River in Fremont, placing orders for platters of yellow perch or walleye for which the place is known.

"We serve about 467 pounds of fish a week in the summer, and about half that in the winter," owner Danny Stephens says with a grin.

The 72-year-old moved to Fremont from Portland, Indiana, in 1989, after spending several summers in the northwest Ohio town. He says those early visits were strictly "for the fishin,' " but he ultimately stayed for the fresh start the town provided him.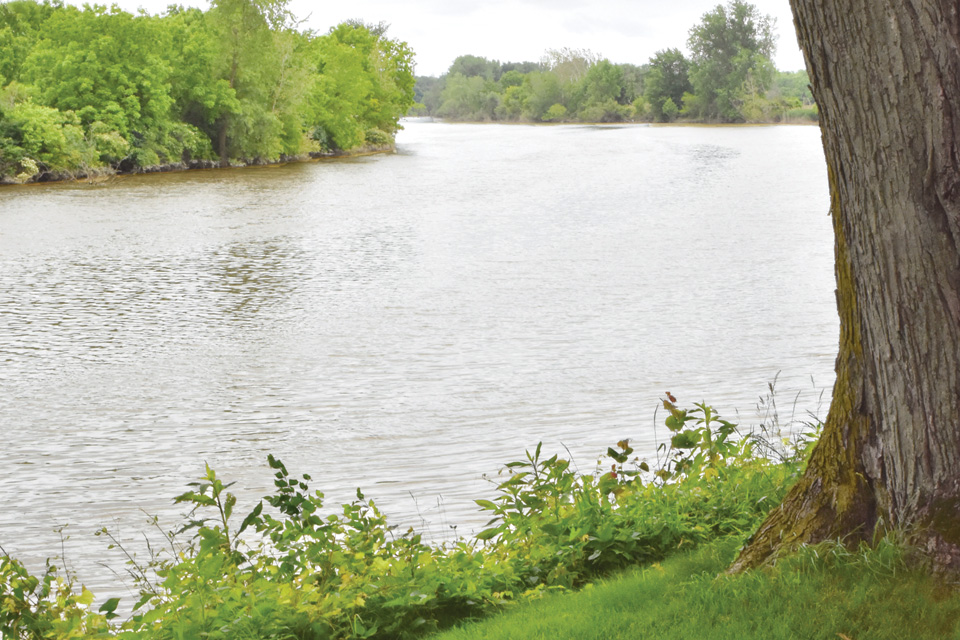 "Fremont turned my life around," he recalls. "My marriage was ending, and during my trips here I met people who welcomed me into their community."

Stephens pauses for a moment as he gazes out over the Sandusky River. Across the way is Brady's Island, where Samuel Brady, one of George Washington's scouts, fended off marauders during the Revolutionary War.

"And then there's the water," he says of the 5-mile stretch of the Sandusky River that flows through the middle of Fremont. "It helps make the town as great as it is. Because any time I'm out on the water, it helps me out 100 percent. It's calming, relaxing and peaceful. It's something those of us who live here enjoy sharing with out-of-towners."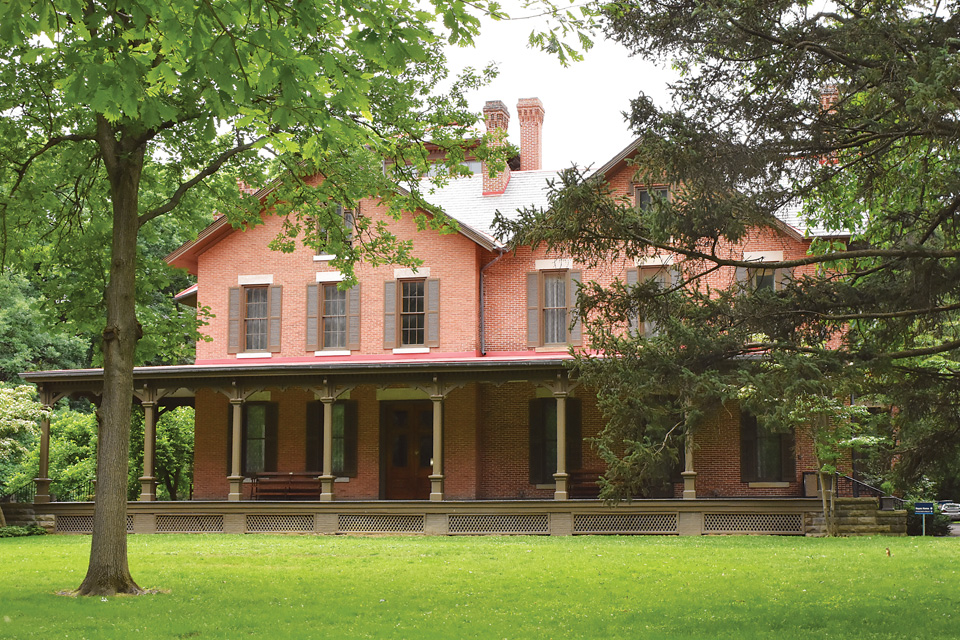 Boating, kayaking and fishing aren't the only ways to commune with nature here. Seven parks comprising nearly 300 acres dot the landscape. River Cliff Park is an ideal place to spot cliff swallows and kingfishers, and Walsh Park features walking trails totaling 2 1/2 miles that wind through meadows and woods.

Visitors often first make their way to this Sandusky County community of more than 16,000 residents because of its deep ties to the history of our nation. The city, which today covers a little more than 8 1/2 square miles, had its beginnings as a Wyandot Indian village in the 1700s. A monument in the town square marks the site of the 1813 Battle of Fort Stephenson, where American forces defended their supply depot against the British during the War of 1812.

Each year, more than 35,000 tourists visit the Rutherford B. Hayes Presidential Library & Museums — located 1 mile from the river at the west end of town — to explore the life of America's 19th president at Spiegel Grove. The 25-acre estate includes the home where Hayes and his family lived, an on-site museum and the grave of the former president and his wife Lucy.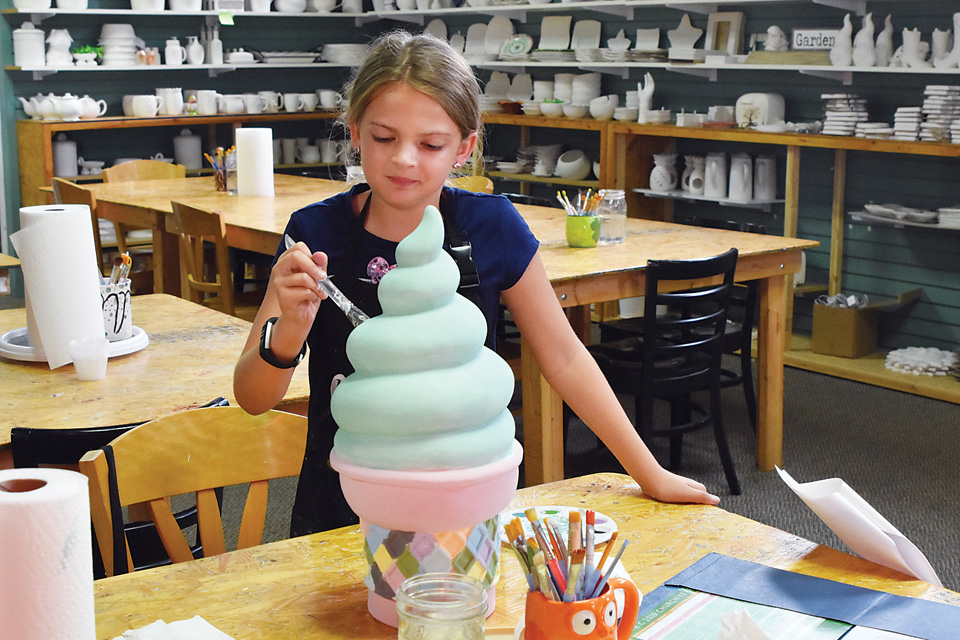 Fremont's history has also been shaped by businesses that have long ties to the city. In 1937, the H. J. Heinz Co. opened the factory that now produces 4.5 million pounds of its famous ketchup per day. Crown Battery, which provides renewable energy and power solutions for heavy-duty equipment, began 93 years ago when German immigrant William J. Koenig opened his small battery repair shop in town.

The downtown district in the heart of the city thrives with shops and restaurants (many of which are owned by people who grew up in Fremont), including The Garrison, an American bistro known for its wood-fired steaks and craft beers on tap. Co-owner Shawn Kern opened the place in 2016, after earning a bachelor's degree in network engineering from Purdue University and spending 10 years in Chicago working for a Fortune 500 company.

"I always felt like I was a tourist," he says. "Even though I lived [in Chicago], Fremont was still my home and is where my heart is. That's why I moved back."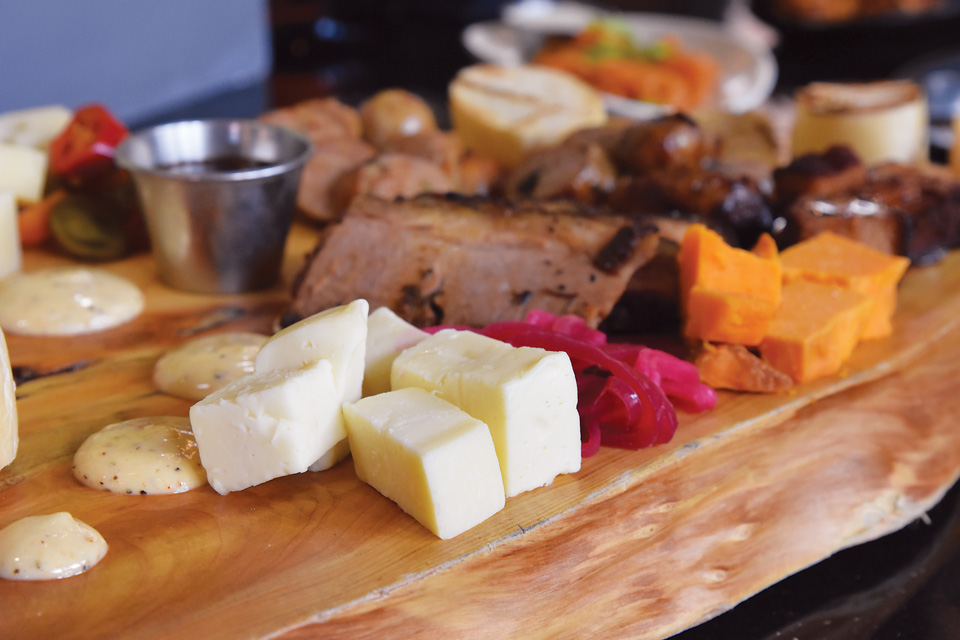 Cyndi Auxter, owner of Thingamajigs, echoes that sentiment. A fixture in Fremont since 1979, her gift emporium specializes in home decor accessories, bridal and baby gifts and holiday decor. Auxter returned to her hometown 45 years ago after working as an accountant in Cleveland.

"I wanted my daughter to have the small-town experience here that I had. My passion has always been interior design. So, it didn't take long for me to realize I made the right decision," Auxter says, praising the support she's received from the business community over the years. "We all encourage each other by promoting the rest of downtown to visiting out-of-towners."

Artists of all skill levels feel at home at Pottery Perfection, a studio that carries preshaped bisque pottery, which patrons paint and owners Joni and Paul Hasselbach glaze and fire for them. The Hasselbachs, who opened their shop in spring 2019, welcome people with special needs, as well as group outings from local nursing homes.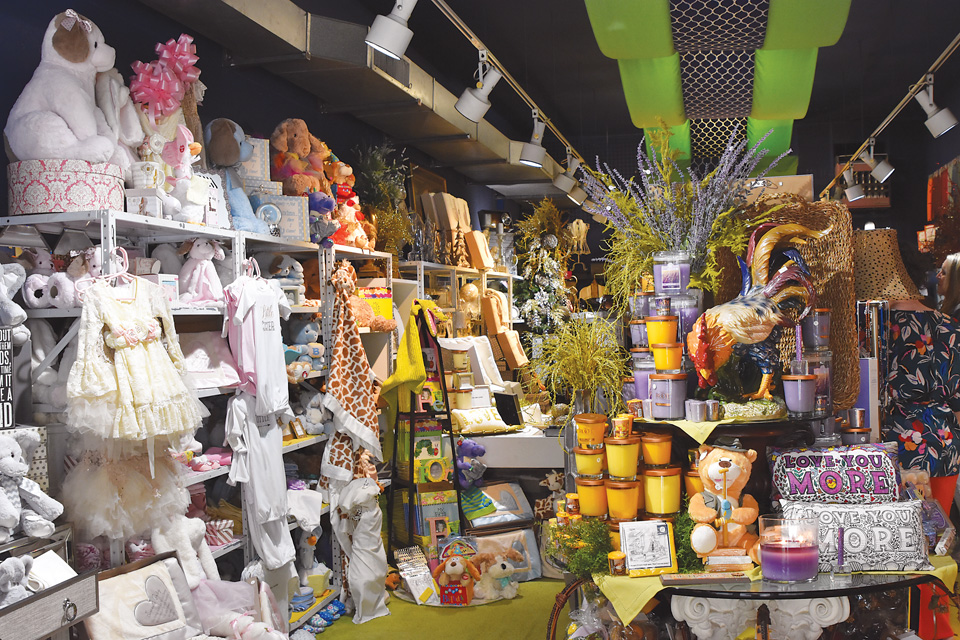 "I call this 'a place of happy,' " Joni says. "People from all walks of life with all abilities sit at our tables and create together. It helps make our town a true community for everyone."

That sense of inclusion is one Fremont native Daniel R. Sanchez embraces and wants to enrich during his first term as mayor.

I've always had a sense of pride about my background," says the 37-year-old Sanchez, adding that he's the only male Hispanic mayor in Ohio and the youngest male ever elected to the office in Fremont's history. "I want to help my community understand its rich cultural diversity any way I can."

To live those convictions, Sanchez mentors high school students and has coached basketball, baseball and football for the Fremont Community Recreation Complex, Sandusky County YMCA and the city's school district. He also spearheaded the addition of Cinco de Mayo and Juneteenth celebrations to Fremont's community calendar of farmers markets, fairs and festivals.

"When you're in a leadership position, it's not what you get done by yourself that counts," Sanchez says. "It's what you can do to include everyone else in your community."