Food + Drink
Orchard Bar + Table, Catawba Island
This restaurant draws inspiration from the region's farming heritage and is part of a 10-acre property that offers more than what's on the menu.
May 2022
BY Kristina Smith | Photo by Mette Blumensaadt
May 2022
BY Kristina Smith | Photo by Mette Blumensaadt
Nestled in an apple and peach orchard and bordered by a vineyard, Orchard Bar + Table offers an elegant atmosphere, where special touches from the property are incorporated into the experience. Diners sip peach margaritas made with Hot Catawba Peach Jelly (sold at the on-site farm stand) and mojitos are crafted with mint grown at the 10-acre property, known collectively as the Orchard.

When the food arrives, the whipped feta cheese and hot honey appetizer features honey harvested from hives that rest a few hundred feet from the restaurant, while the seasonal preparation of cherry demi-glace on the filet mignon is created using the farm stand's cherry jam.

"All the flavors of the Orchard can complement your dish," says Nikolai Blumensaadt, who co-owns the business with his family. "We're not trying to overcomplicate anything."

When the family opened the restaurant in 2014, they aimed to offer a farm-to-table experience inspired by the historic orchards of Catawba Island, a peninsula that juts into Lake Erie east of Port Clinton.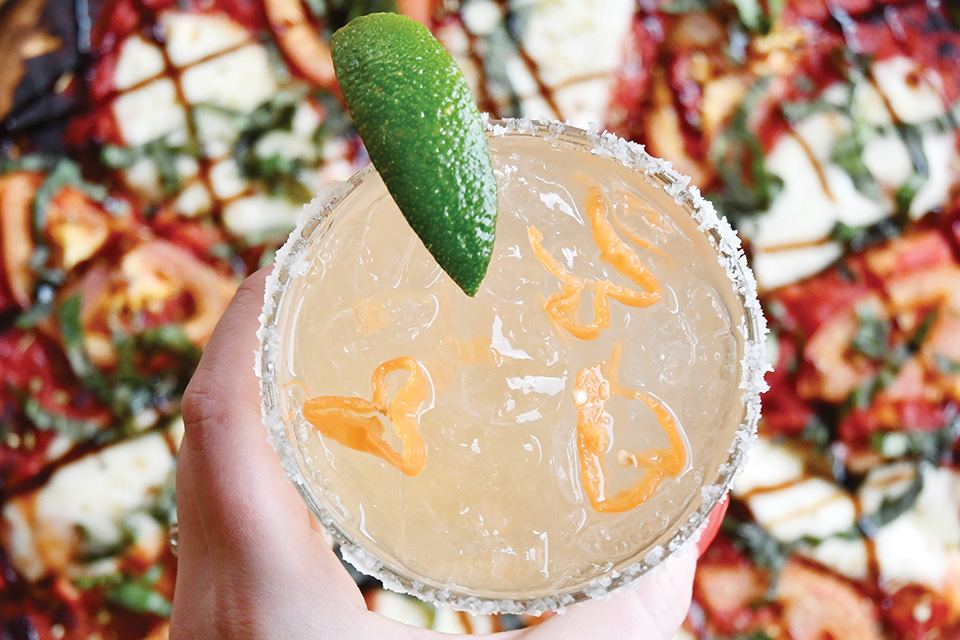 "The fruit trees and vineyards have been in the area for generations," says Blumensaadt, whose great-grandparents emigrated from Germany to work in the vineyards on nearby South Bass Island. "The natural beauty speaks for itself."

Then, as restaurants were forced to close their doors to dine-in customers in 2020, the family opened its Orchard Farm Stand and began selling jams, candles and hand soaps made with ingredients grown on the property when available. In 2021, the Farm Stand Cafe opened, offering coffees, like its signature Henny B's Honey Lavender Latte, applewood-fired pizzas and sandwiches.

The restaurant uses as much from the property's gardens and orchard as possible and buys other ingredients from farms throughout the region. The menu changes every two to three months, based on the availability of seasonal produce, and it routinely features a dozen appetizers and a dozen entrees that span a variety of meat and seafood dishes.

Diners are also treated to the changing of the seasons at the Orchard — from the blooming lavender garden in late spring to the apple and peach harvest in early fall — and Blumensaadt says he most enjoys seeing the happiness and relaxation on the faces of those who visit.

"We don't have customers. We have guests," he adds. "We welcome everyone in."

Bar + Table: 3266 NE Catawba Rd., Port Clinton 43452, 419/797-7324; Farm Stand: 3350 Catawba Rd., Port Clinton 43452, 419/573-6003, orchardoncatawba.com