Food + Drink
Ohio Amish Country Foods: Pies & Pastries
So many pies, so little time. Ohio's Amish Country offers a wide variety of flavors and styles. That's before we even get to the fritters and fry pies.
Sept./Oct. 2020
BY Holly Engel, Amanda Light, Lindsey Sellman, Emma Stefanick and Jim Vickers | Photo by Karin McKenna
Sept./Oct. 2020
BY Holly Engel, Amanda Light, Lindsey Sellman, Emma Stefanick and Jim Vickers | Photo by Karin McKenna
(Clockwise from top)

Pecan Pie
Boyd & Wurthmann Restaurant in Berlin is known for its pies, and we've gone back to this one again and again. boydandwurthmann.com
Cherry Crumb
This "extra deep" pie from Mary Yoder's Amish Kitchen in Middlefield is a delight. maryyodersamishkitchen.com

Apple Pie
It's a classic pie flavor for a reason. Try Der Dutchman Walnut Creek's take on this American favorite. dhgroup.com

Strawberry Rhubarb Pie
Nauvoo Family Market in Middlefield sells a great version of this Amish Country favorite. nauvoofamilymarket.com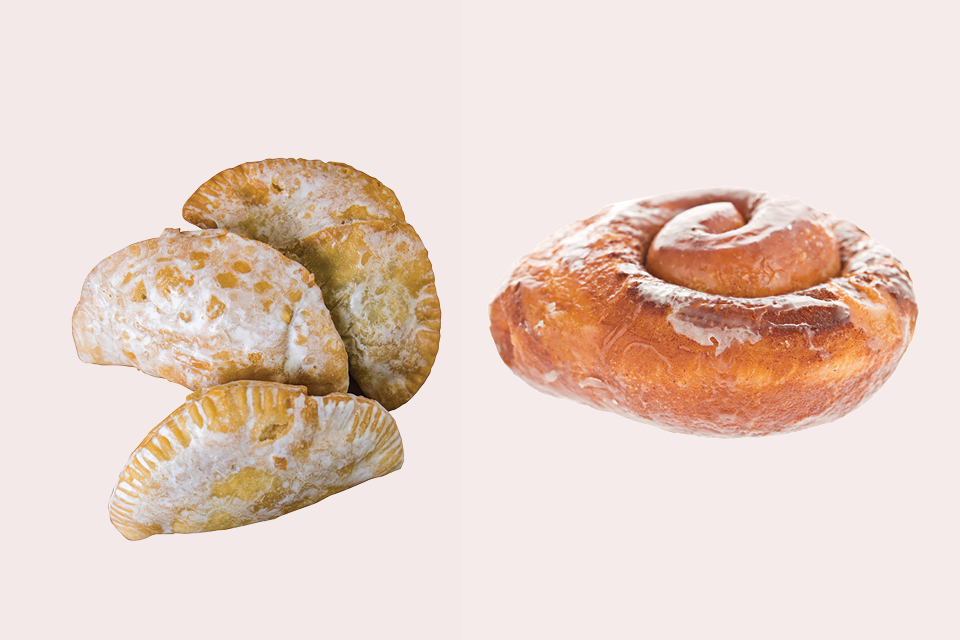 End of the Commons General Store's Fry Pies: This general store has been serving the tiny community of Mesopotamia for generations. Today, it's known for penny candies, fun gifts and Amish foods like fresh, made-on-site fry pies. Choose from 13 flavors, including apple, raspberry, cheesecake and peach. Buy more than you think you can eat. 8719 St. Rte. 534, Mesopotamia 44439, 440/693-4295, endofthecommons.com

Miller's Bakery's Apple Fritter: It takes a little work to get to Miller's Bakery, given its location along a quiet stretch of country road (which you get to only after turning from another quiet stretch of country road). But once you step inside the unadorned brown building, you'll be glad you made the trip. The bakery cases here are filled with traditional cheese tarts, cinnamon rolls, cookies, doughnuts and more — all at great prices — but be sure to throw one of the bakery's hulking apple fritters onto your order. It's cash only here, so be prepared. 4280 Township Rd. 356, Millersburg 44654, 330/893-3002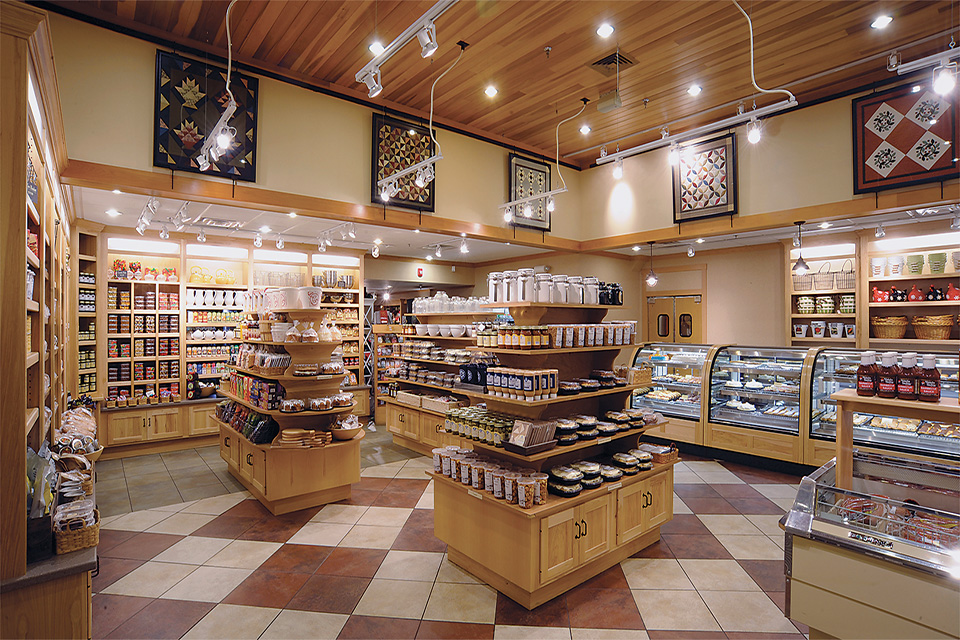 The Experience: Dutch Valley Bakery

Dutchman Hospitality's Sugarcreek campus is a destination onto itself. It's home to the Carlisle Inn, Ohio Star Theater, Dutch Valley Gifts, Dutch Valley Market and, arguably its main draw, Dutch Valley Restaurant & Bakery. After filling up on hearty dishes that span fried chicken to Amish noodles, it would be easy to skip a visit to the adjoining bakery. It would also be a mistake.
Dutch Valley Bakery offers traditional pies, pastries, breads and other Amish-inspired items that you're more likely to see in Holmes County and the surrounding area than your local supermarket. All of them are made fresh daily on-site, with ingredients sourced from farms in the nearby countryside whenever it's possible.
For those who haven't visited, Erica Miller, general manager of Dutch Valley Restaurant & Bakery, recommends trying some of Dutch Valley's most popular items. She points to peanut butter cream pies, fry pies (hand pies stuffed with fruit) and whoopie pies (small cakes or cookies that sandwich a sweet filling).
"A lot of our recipes have an Amish and Mennonite heritage … and they have been handed down through the generations," says Miller. "A lot of those recipes are still what's being followed to this day."

1343 Old Route 39, Sugarcreek 44681, 330/852-4627, dhgroup.com

Go To: Cheese & Meat | Jams & Jars | Amish Country Food Guide