Arts
Mile Markers
Columbus-based band Red Wanting Blue talks about the road, success and their album, "Little America."
July 2014 Issue
BY Leo DeLuca | Photo by Greg Rahm
July 2014 Issue
BY Leo DeLuca | Photo by Greg Rahm
Scott Terry's calloused fingers tap the tabletop. Stubble surrounds his well-groomed mustache, and the feather in his hat is worn and frayed. The Red Wanting Blue frontman displays a peculiar focus when recalling this particular moment from his band's recent past.

"It was terrifying. We're lucky we came out alive," he says. "We were on tour, driving through the middle of Wyoming, when a semi came flying down the road. The driver fishtailed and attempted to correct the truck but spun out of control. He was totally jackknifed and hit a guardrail — debris came raining down; it was flying at us as if it were shot from a machine gun. When we got around the mess, the first stop we found was called 'Little America.' "

The five members of Red Wanting Blue are gathered around a table at Coffee Emporium in Cincinnati. The Columbus-based rock 'n' roll band has just finished a radio interview in support of their new album, "Little America," out July 1. The title is not only a nod to the band's near-death experience but also a reference to the miles they've covered over the years.

"As a child, America was the most enormous thing I knew, and as I got older, it became an epic and unconquerable wilderness that I thought I would spend my whole life discovering," says Terry. "My relationship with America has gotten so much more intimate than I ever could have dreamed. It's 'Little America' — like the nickname you can only give to someone after you've really gotten to know them."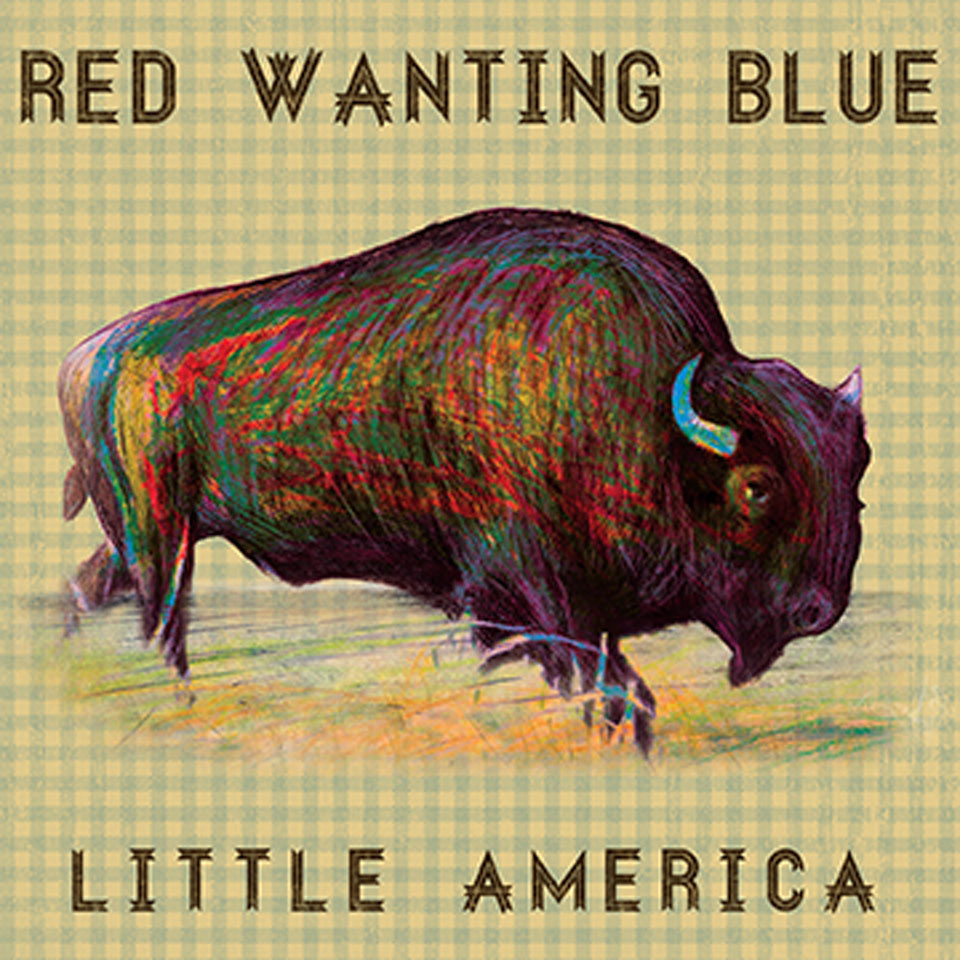 Time spent on the road has been a big part of Red Wanting Blue's success, taking the five-member group from tiny bars throughout Ohio to "Late Show with David Letterman" and NPR's "Mountain Stage." It's a journey that covers nearly two decades and stretches back to Terry's time at Ohio University in Athens during the late 1990s.

"Back in college, the thought process was simple: I want to be in a band. I can sing and play guitar, I just need to find someone who plays drums," he recalls. "Then your buddy's like, 'I've got drums!'… And there you go. You've found your drummer. That's all it really takes at that point in life."

Red Wanting Blue gained a loyal and insular following while in Athens. But soon after college, Terry decided to get serious about music, relocating to Columbus in 2000. There, he met Red Wanting Blue bassist Mark McCullough.

A Rochester, N.Y., native, McCullough had settled in the city after attending The Ohio State University and was working at an insurance agency when he realized he wanted to give music a go. Fourteen years later, he readily admits being part of a touring band hasn't always been easy.

"Times would get tough, we'd be in these bottom valleys. We'd travel to the middle of Illinois, or somewhere, and no one would be there," McCullough recalls. "But when we came back to Ohio, the fans would always be waiting. Ohio was always there to bring us back up, to make us feel as though we were doing something right."

Greg Rahm, a Toledo native and the band's keyboardist, guitarist and backing vocalist for the past 10 years, gave a nod to that Buckeye State support when Red Wanting Blue played "Late Show with David Letterman" in 2012 by proudly draping an Ohio flag over the front of his keyboard. "When [Letterman] announced we were from Columbus, there was a huge roar from the crowd," he recalls.

Over the group's 18-year, 10-album run, Red Wanting Blue has become synonymous with tenacity. Remarkably, the band existed without record-label support for a decade, promoting their music on their own and building a following through their live shows and word of mouth.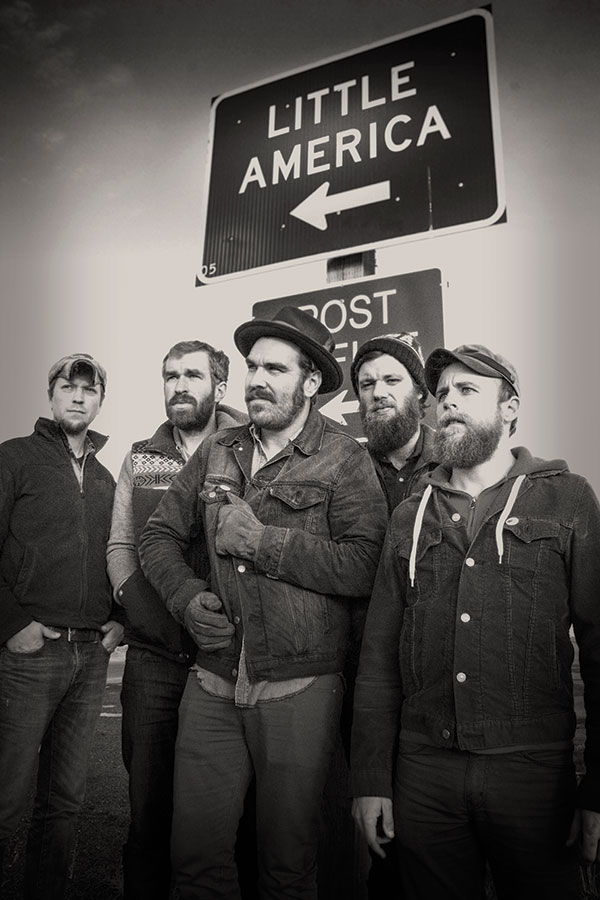 "Red Wanting Blue is kind of a blue-collar band in a way, really," explains Terry. "We've consistently been out there writing music while simultaneously touring. We work hard."

"Rock music often is blue collar," McCullough interjects.

Such moments are common while talking to the members of the group. They warmly play off one another, recalling adventures and misadventures they've shared while logging long hours together on the road.

"We even had a fellow [Ken Davenport] do a documentary about the band [titled 'These Magnificent Miles: On the Long Road with Red Wanting Blue'] with a focus on being unsigned as long as we had," says Terry.
"And surviving," adds McCullough.

Then, in 2010, Red Wanting Blue signed with the New York-based label Fanatic Records. With that support, the band's name and audience grew.

As that deal was coming together, Red Wanting Blue welcomed Dean Anshutz, a formally trained young drummer from Creston, Ohio, to the group. He joined two years after Eric Hall, a guitarist, Westerville native and former student of Bowling Green State University's music program.

While traveling throughout the United States in recent years, Terry says he has noticed Red Wanting Blue's ardently loyal followers becoming more vocal about their connection to the band's music. It's something that speaks to the group's craft as much as it does the power of the medium.

"Between the time we started touring with 'These Magnificent Miles' [in 2010] and 'From the Vanishing Point' [in 2012], we noticed a change," Terry says. "People would start coming up to us. They'd be like, 'I want you to know that your song 'Finger in the Air' is my cancer anthem. I got diagnosed with cancer and I play that song every day. I'm fighting it.'… Or 'My husband up and vanished one day and your music is what brought me through that period. You'll never know how much of an impact you had on my life — on getting better.'

"When you hear stories like that, you think to yourself, we're not millionaires, but … we're definitely doing something right."

For more information, visit redwantingblue.com.