Arts
Country Time
We talk family and faith with Rascal Flatts lead vocalist and Ohio native Gary LeVox.
August 2014 Issue
BY Lynne Thompson | Photo by Sheryl Nields
August 2014 Issue
BY Lynne Thompson | Photo by Sheryl Nields
Gary LeVox vividly remembers sitting in the kitchen of his mother's home off Worthington-Galena Road in Westerville one day in 1997. He was pondering a difficult choice: continue working at the Franklin County Board of Developmental Disabilities or join his cousin Jay DeMarcus in Nashville and try to start the music career he'd dreamed of for more than a decade.

"That was my first real, true decision based on faith, going 'You know what? I mean I know — I don't know how I know — but I know I'm supposed to go,' " LeVox says. The memory of that moment sustained the singer-songwriter through the hard times in Music City, the days of working two jobs and living off ramen noodles and peanut butter sandwiches.

The hard times, of course, ended long ago for the 44-year-old lead singer of Rascal Flatts. Since he, bass guitarist-keyboardist DeMarcus and guitarist Joe Don Rooney made their recording debut in 2000, the trio has sold more than 22 million records and charted 15 No. 1 singles, songs such as "Bless the Broken Road" and "What Hurts the Most."

Before LeVox took the stage at the PNC Waterside Pavilion in Solomons, Maryland — part of a tour that includes stops at Blossom Music Center in Cuyahoga Falls on Aug. 1 and Riverbend Music Center in Cincinnati on Sept. 5 — he talked to us about his musical roots, Rascal Flatts' latest studio album and parenthood.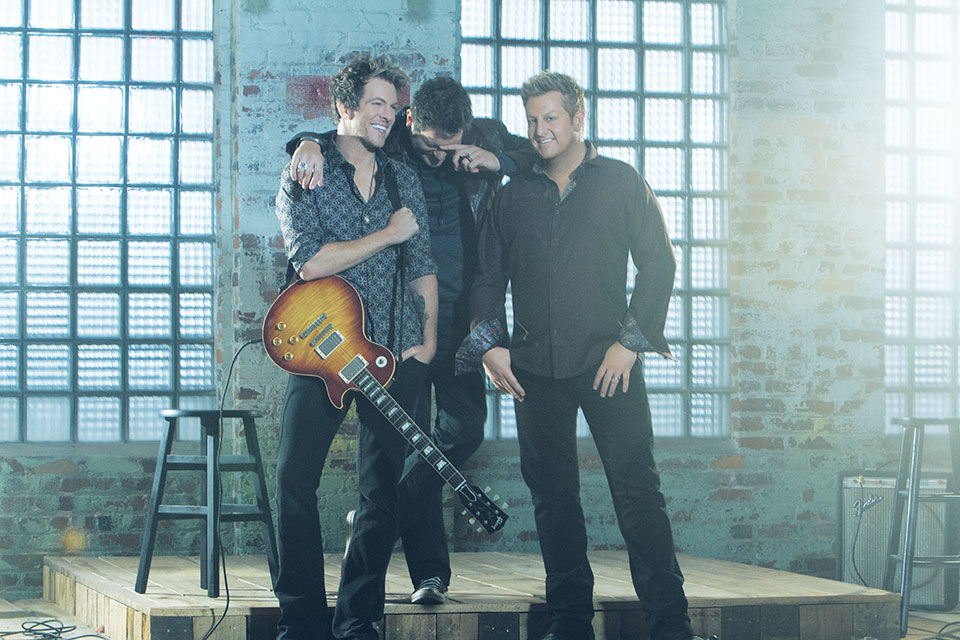 How did growing up in central Ohio shape you musically?
Being a kid of the '80s, it [was] so diverse musically there, you know? I mean, I've met more rednecks in Ohio than I ever have in Tennessee. We had everything there from country to bluegrass to rock 'n' roll to pop. Being down there at the Newport, being able to go to Jamboree in the Hills, and back in the day when Polaris Amphitheater was there, I got to see all different types and styles of music. I remember when David Allan Coe would come to town, from [him] to Randy Travis and Alabama to Kool & the Gang. So my catalog for musicality was really big.

You've said that this release, "Rewind," represents a new direction for Rascal Flatts. What is that direction?
We have songwriters all over the world [who] are writing and pitching their songs whenever we're doing projects, a new album. So they start going, "This is their next 'My Wish,' their next 'What Hurts the Most,' their next 'Banjo,' their next 'Life is a Highway.' So we went to all of the publishers and said, "Any songs that you think we would cut … don't send them to us. Send us everything else." Ha! Plus, we produced half of it, half of this album.

What is your biggest challenge in life?
My biggest challenge in life is — well, it was making this album.

What is it now? Raising two daughters?
Now it's raising a 13-year-old who dropped her phone in the pool yesterday and freaked out all day long because she couldn't Snapchat with her cousins. We've always had a really good balance. We always just have worked weekends, so I'm home at least four days a week.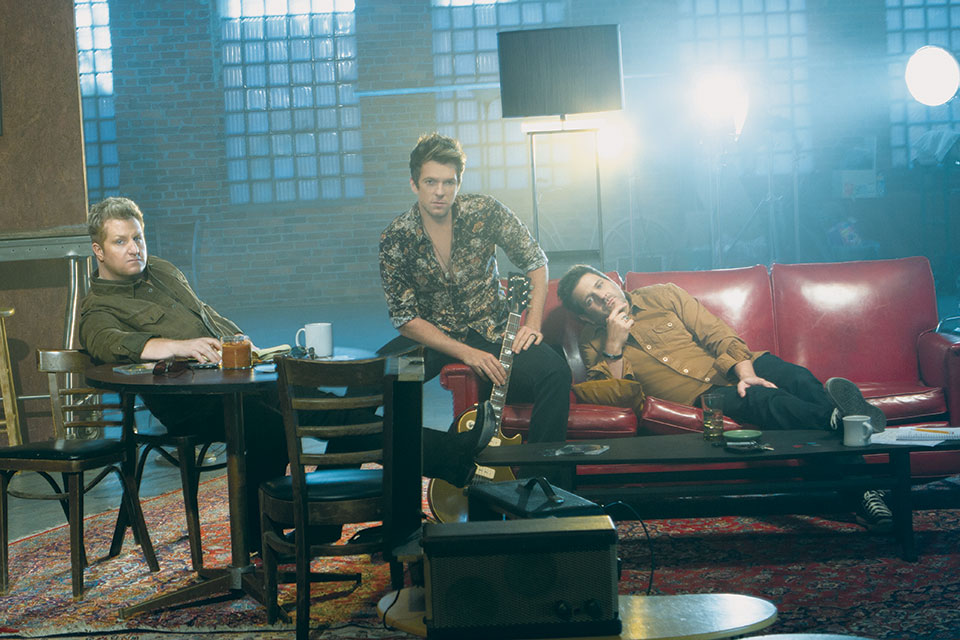 Do you come back to Ohio much? And what do you do when you're here?
I'm a big deer hunter. So I usually try to come home at the end of the season, during muzzle-loader, and once there's some snow on the ground. That's usually what I do when I go home, try to see my family and hunt for a few days. But with a 10-year-old and a 13-year-old, that's tough to do. I'm usually chauffeuring them around to birthday parties and gymnastics and cheerleading and softball.

You collaborated with Justin Bieber on a remix of his "That Should Be Me" a couple of years ago. What's your take on him and his recent legal troubles?
When you can have and do anything that you want in the world is when your parents need to step in. … I know Justin knows the Lord. I know his heart. And he's so talented. I mean, he's taught himself how to play everything. But I think some of the people that he hangs out with are not very good people for him to be hanging out with.

You've said that you believe God put you in your current position because you could handle the obligation that comes with it, such as "taking the time to lift someone up in prayer." How do you manage to fulfill that obligation?
I think listening and hearing, just taking the time to say "Hi" to fans. I mean, there's just so many of them that will say, "Hey, I've got cancer," or "My son's going through this." I'm really good at remembering names. And what I tell them, I've said, "You know what? I'm going to pray for you." Sometimes I've prayed with them right there. But I always remember their names. And I always cover them in prayer at night. I always do.
See More Articles on:
Music