Travel
| Long Weekends
Make a Summer Getaway to Erie, PA and Western NY
Head to Erie, Pennsylvania, and western New York to find lakeshore attractions, quaint towns and plenty of fun to fill a summer weekend.
June 2022
BY Laura Watilo Blake | Presque Isle Lighthouse photo by iStock
June 2022
BY Laura Watilo Blake | Presque Isle Lighthouse photo by iStock
Both Sides of the Bay
Pennsylvania has some of the best beaches on Lake Erie and they can be found directly across a deep natural harbor from Erie, the state's fifth-largest city.

On the Peninsula: Presque Isle was once called the loneliest place on Earth by the original lighthouse keeper stationed there starting in 1873. The peninsula now ranks as the most visited state park in Pennsylvania, dominated by 7 miles of sandy beaches connected by road or the shady 13.5-mile Karl Boyes Multi-Purpose National Recreation Trail. Don't miss the view from the tower of the newly restored Presque Isle Lighthouse, historically nicknamed The Flashlight. It's open seven days a week for tours, including a new in-depth tour designed for history buffs and lighthouse enthusiasts. If you want to walk a bit longer in the keeper's footsteps, take the 1.25-mile Sidewalk Trail from the lighthouse to Misery Bay. "There were no roads out here until the 1920s," says Deborah Lore, the lighthouse's gift shop manager. "To get into town for school or for doctor's appointments, the keeper's family would walk the trail to Misery Bay, then row across." These days, the Lady Kate waits in Misery Bay to take passengers on 90-minute scenic boat rides of the Presque Isle Bay.

On the Erie Bayfront: Erie is transforming its waterfront into a pedestrian-friendly neighborhood centered around Dobbin's Landing, home to the iconic 187-foot-tall Bicentennial Tower. Head to the top observation deck for rewarding panoramic views of Erie's bayfront, downtown district, Presque Isle State Park, and even Canada on a clear day. The tower is also great for a birds-eye view of Erie's largest mural, "Flotsam," painted by international artist Rafael Gerlach, known professionally as SatOne. The colorful 12,000-square-foot abstract image represents the wreckage of a ship carried ashore in spuming waves — a nod to Erie's heritage. The Erie Maritime Museum has a more literal interpretation of history, much of it revolving around the War of 1812. The most impressive artifact is the U.S. Brig Niagara, a sailing replica of the square-rigged, two-masted U.S. relief flagship built for Commodore Oliver Hazard Perry. A re-creation of the top deck is located inside the museum. "Before it was installed," says docent Bruce Miller, "an actual cannon was aimed at the structure and fired." The hands-on exhibit gives you the opportunity to light the fuses of the on-board cannons with a 3-foot-long botefeux, a stick used to hold a match at arm's length.

When You Go
Presque Isle State Park, dcnr.pa.gov/stateparks
Presque Isle Lighthouse, presqueislelighthouse.org
Lady Kate, piboattours.com/lady-kate
Bicentennial Tower, porterie.org/bicentennialtower
Erie Maritime Museum, eriemaritimemuseum.org

---
Lake Living
Western New York and the Chautauqua Lake region offer a wealth of reasons to visit, from inviting wineries to quaint shore towns.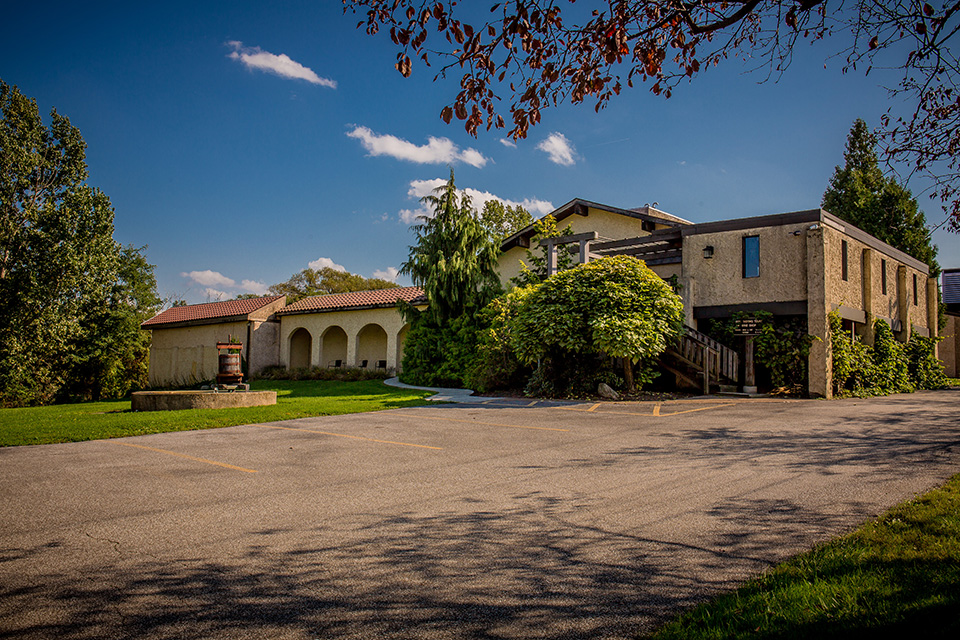 The Flavors of Wine Country: The Lake Erie Wine Country Trail encompasses 30,000 acres of sun-drenched grapes growing along a 50-mile stretch between Harborcreek, Pennsylvania, and Silver Creek, New York. While the region is dominated by Concord grapes used for juice, jams and jellies, there are more than 20 unique wineries that have made a mark in the region. Lakeview Wine Cellar and Noble Winery have unforgettable Lake Erie views, while Mazza Chautauqua Cellars is a winery, distillery and brewery in one. Sensory Smokehouse has a mouthwatering barbecue at a vineyard with a brewery, and Johnson Estate has a lot of history as the oldest continuously operating estate winery in New York. "Here, you can trace the evolution of the region in one place," says Jennifer Johnson, who co-owns the vineyard with husband Fred Jr. "My husband's grandfather established a fruit farm here in 1910. His son, who founded the winery in 1961, was savvy enough to recognize the microclimate was suitable for growing French-hybrid grapes." Today, visitors can take a self-guided Vineyard Walk on weekends to see the estate's 14 grape varieties, then try three wines paired with light snacks.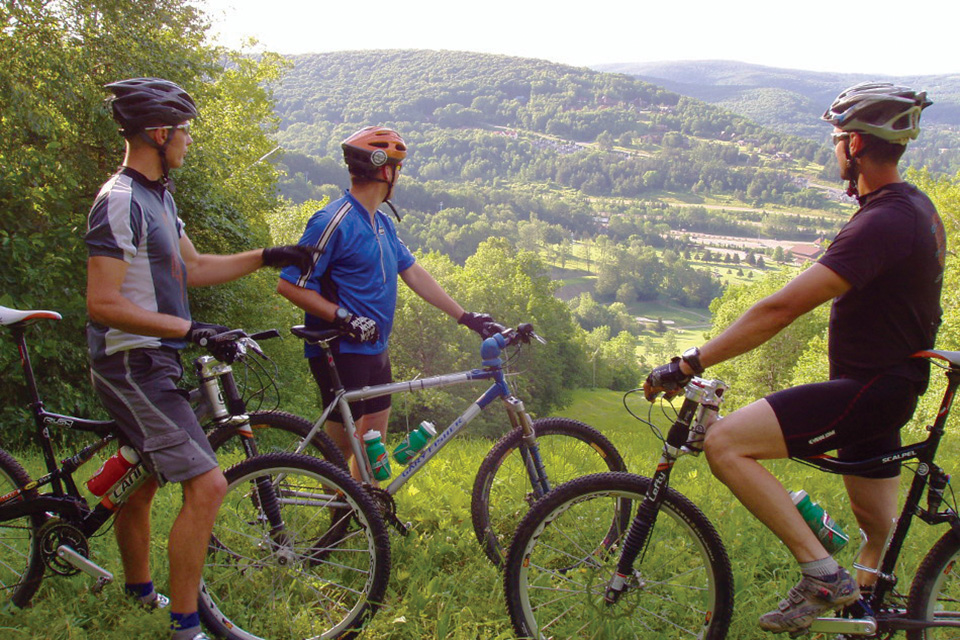 Adventure in Ellicottville: The village of Ellicottville is a triple threat. It has unique shopping and dining venues in its charming and walkable downtown, there's abundant natural beauty to explore in the surrounding hills and forests, and its two ski resorts make it a great place for outdoor recreation even after the snow melts. Since 2006, Holiday Valley Ski Resort has renovated its golf course and built the Sky High Aerial Adventure Park, a mountain coaster and climbing forest to keep the family fun going all summer long. Now, mountain biking is taking off at Holiday Valley and HoliMont Ski Club, which both have added bike carriers to their ski lifts so riders can take the easy way up the slope. At the top, cyclists can connect with an extensive multi-use trail system within the adjacent McCarty Hill and Rock City state forests or cruise back down to either ski base on singletrack for all skill levels. "Many of the trails are quite beginner friendly," says Dash Hegeman, marketing director at Holiday Valley.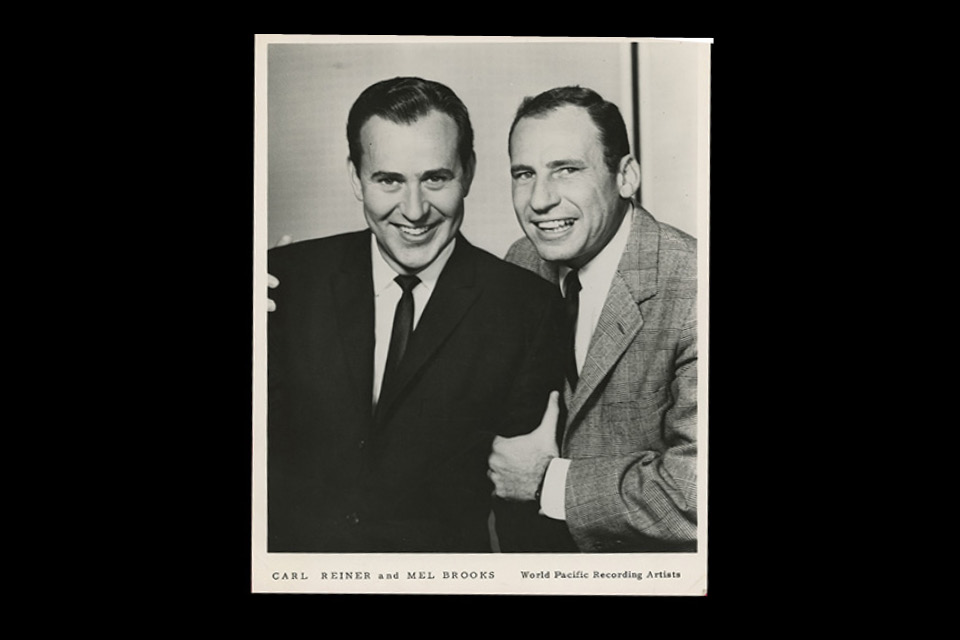 Big Laughs in Jamestown: Jamestown — the largest community on Chautauqua Lake — may be comedienne Lucille Ball's birthplace, but the National Comedy Center celebrates all the people who make us laugh. The high-tech museum dedicated to the craft of comedy has been heralded for its interactive exhibits that span the ages, from vaudeville to the viral memes of the modern era. After answering a few questions about your comedy preferences, your profile is stored on a chip-enhanced wristband that interacts with various exhibits throughout the museum. "The experience is never the same," says Victoria Pane, marketing coordinator at the Chautauqua County Visitors Bureau. Starting July 1, the multimedia exhibit "Carl Reiner: Keep Laughing" will highlight the funny man's creative contributions over his seven-decades-long career as a comedy writer, director, producer and actor. Reiner, who would have turned 100 this year, had far-reaching influence in the comedy world. "Carl Reiner's comedic legacy is unmatched," says Journey Gunderson, the National Comedy Center's executive director. "His distinctive wit and remarkable talent enabled him to take the ordinary and transform it into indelible and timeless comedy."

When You Go:
Lake Erie Wine Country Trail, lakeeriewinecountry.org
Lakeview Wine Cellar, lakeviewwinecellars.com
Noble Winery, noblewinery.com
Sensory Smokehouse, sensorysmokehouse.com
Mazza Chautauqua Cellars, enjoymazza.com
Johnson Estate Winery, johnsonwinery.com
Holiday Valley Ski Resort, holidayvalley.com
HoliMont Ski Club, holimont.com
McCarty Hill and Rock City state forests, dec.ny.gov
National Comedy Center, comedycenter.org
Chautauqua Institution, chq.org
Reverie Creamery, reveriecreamery.com
Chautauqua Belle Steamboat, 269belle.com
Chautauqua Marina, chautauquamarina.com
The Fish, bemuspointfish.club
Village Casino, bemuspointcasino.com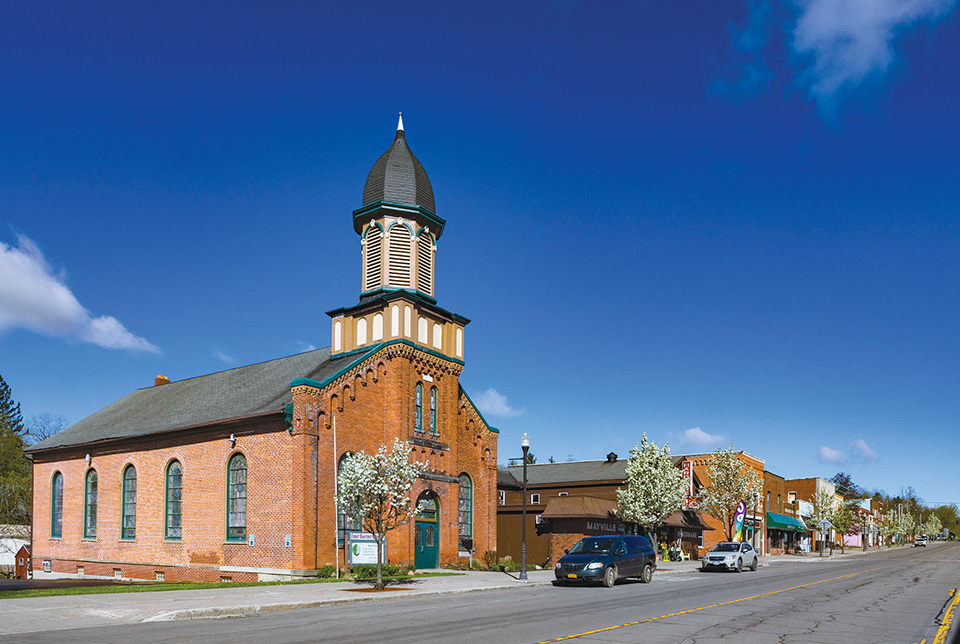 More Along the Shore
Chautauqua Lake offers a variety of visitor experiences along its shoreline, including these favorites.
The Chautauqua Institution's nine-week season, which runs from June through late August, is like summer camp for adults and kids alike. Once inside the gates, visitors can partake in educational, artistic, spiritual and recreational activities throughout this Victorian village, founded as a Methodist training center for Sunday school teachers in the late 19th century.
The village of Mayville is near the Chautauqua Institution and gets overflow visitors every year, but it also stands on its own as a destination for shopping, dining and boating. Stock up on picnic-worthy snacks at Reverie Creamery, then take a ride on the Chautauqua Belle Steamboat or rent your own watercraft at the Chautauqua Marina.
Located on the eastern shore of Chautauqua Lake, the village of Bemus Point feels like it's frozen in time, but a sunset never goes out of style. Dine on the water at The Fish or the Village Casino, or grab a seat in one of the Hotel Lenhart's many porch rockers or Adirondack chairs.
For more information, visit tourchautauqua.com.