Travel
| History
Visit 5 Underground Railroad Sites in Ohio
Walk in the footsteps of history at these five properties across the state that helped guide freedom seekers north to Canada.
Jan./Feb. 2022
BY Kristina Smith | Photo by Casey Rearick
Jan./Feb. 2022
BY Kristina Smith | Photo by Casey Rearick
John Rankin House, Ripley

The brick home of the Rev. John Rankin and his family was a beacon for people escaping slavery and crossing the Ohio River. The Rankins would put a light in the front window overlooking the river and village of Ripley. Freedom seekers knew to look for this light and to head up the hill to the home, says site manager Betty Campbell.

There, Rankin, his wife, Jean, and their 13 children would hide them under the floor of the family barn in a secret compartment. Then Rankin family members, often the teenage sons, would take them to meet the next "conductor" or to the next "station," Campbell says.

Over 40 years, the family helped more than 2,000 people. Their story of a young freedom seeker who, while carrying her infant, crossed the Ohio River on ice floes to reach the Rankin home became an experience of the main character in Harriet Beecher Stowe's anti-slavery novel, Uncle Tom's Cabin. The Rankins knew the Stowe family and likely shared this story with them, Campbell says.

"We've had people just dissolve into tears because they're standing on what they consider holy ground," Campbell says. "To stand there and know what took place on the grounds and look out over the river and know how hard people had to work to get across the river and then secretly make it up to the Rankin house, it's just a very special place." Open April through October and by appointment in the winter. 6152 Rankin Hill Rd., Ripley 45167, 800/752-2705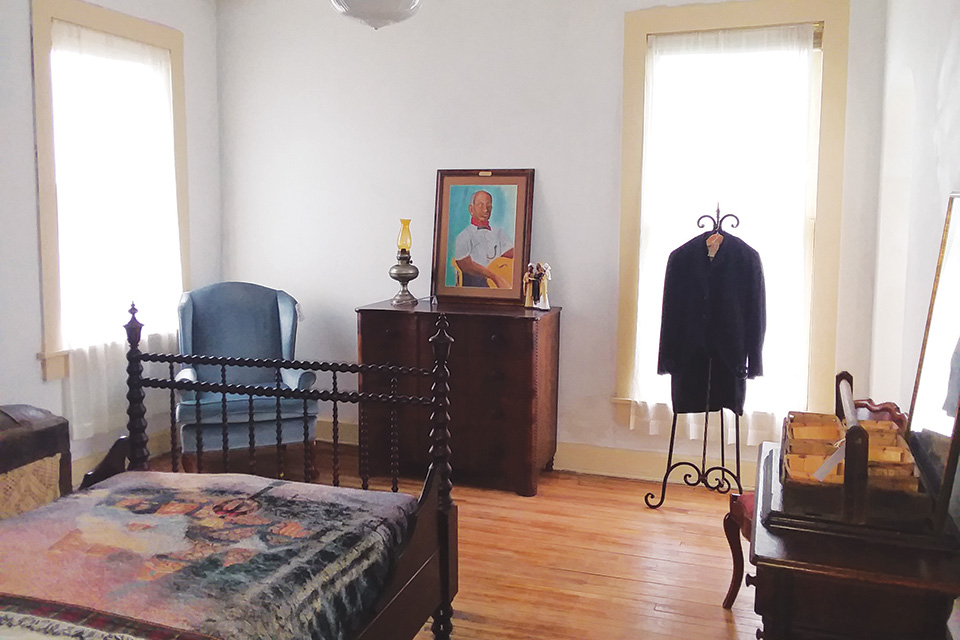 Nelson T. Gant House, Zanesville

When Nelson T. Gant and his wife, Anna Maria Hughes Gant, married, they were both enslaved by different people in Virginia. They had to live separately and couldn't see each other unless their owners allowed it.

When his owner died, Nelson was freed in 1845, but Anna Maria remained enslaved. The couple fled to Washington, D.C., only to be caught and returned to Virginia. Nelson worked to raise money and borrowed from abolitionists until he had enough to buy Anna Maria's freedom in 1847.

The Gants settled in a brick home in Zanesville. There, Nelson became a respected entrepreneur and philanthropist, says Anita Jackson, a founding member of the Nelson T. Gant Foundation that runs the Nelson T. Gant House. He sold crops he raised and rented some of the many acres of land he owned, among other business ventures.

"Not all freedom seekers who eventually became free were able to become as wealthy as he did and as highly respected as he was," Jackson says. "That took a lot of ingenuity for him to do that, to come without anything, maybe 50 cents in his pocket, and be able to obtain all that land."

Local stories passed down for generations also indicate that Gant was a "conductor" on the Underground Railroad, she says. He is believed to have hidden freedom seekers in his basement and then under his crop wagon to take them to their next "station." Open by appointment. 1845 W. Main St., Zanesville 43701, 740/891-4838, nelsontgantfoundation.org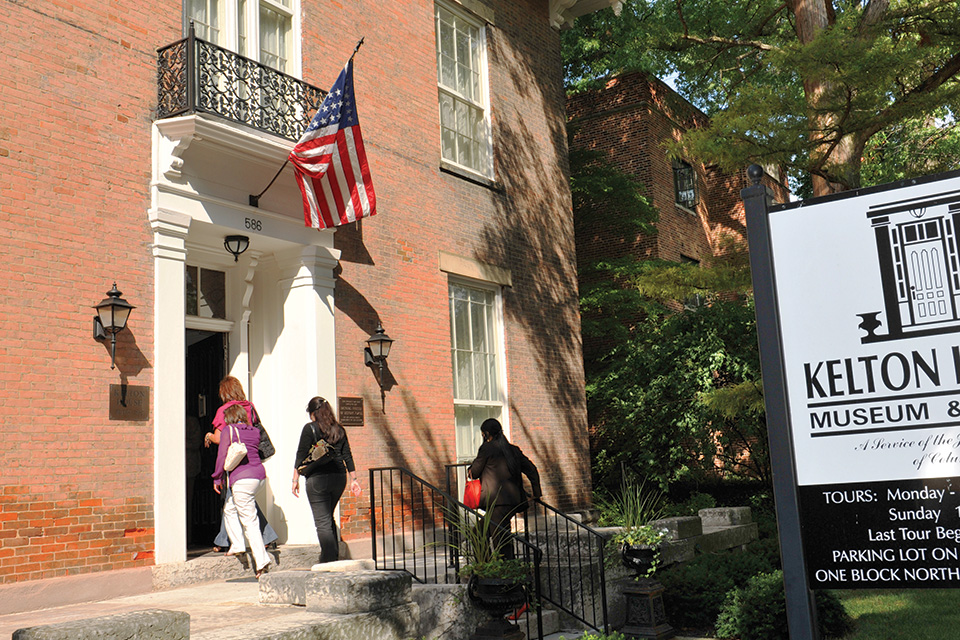 Kelton House Museum & Garden, Columbus

In 1864, Sophia Kelton found two young girls standing in the back yard of her large Victorian home. Ten-year-old Martha Hartway, and her 14-year-old sister, Pearl, had escaped slavery in Richmond, Virginia, and were trying to get to freedom in Canada.

Martha was very sick and couldn't travel any farther. Sophia and her husband, Fernando, who was outspoken against slavery, took both girls in. Pearl later continued on the Underground Railroad to Wisconsin, but Mary stayed to recover. The Keltons ended up raising Mary with their own children, says Sarah Richardt, executive director of the Kelton House Museum & Garden.

"Normally, the freedom seekers don't stay," she says. "The story here is not the norm. That's why Martha's story is so important."

Years later, Martha and her husband, Thomas Lawrence, married in the parlor of the Kelton House and settled near the rest of the Kelton family in Columbus. Martha's son, Arthur Kelton Lawrence, was the first African American to graduate from Ohio State University's medical school.

"It's pretty amazing," Richardt says. "We talk about the abolitionists, but we also need to talk about the freedom seekers."

The Kelton and Hartway-Lawrence families remained close for generations, and their story is one visitors hear at Kelton House, which was built in 1852. A tour focusing on the Keltons and the Hartways is also offered by appointment. Open February through December. 586 E. Town St., Columbus 43215, 614/464-2022, keltonhouse.com


Follett House Museum, Sandusky

Located on the Lake Erie shore, Sandusky was a pivotal stop on the Underground Railroad. Freedom seekers would catch steam ships to Canada or trains to Buffalo. Sites of importance, including homes of "conductors," still stand throughout the city and can be seen on a walking tour created by the Erie County Historical Society. The Follett House Museum, run by the Sandusky Library, is the only one of these sites open to the public.

Oran Follett, a wealthy book publisher and railroad investor, built the stately limestone home in the 1830s. There, he and his wife, Eliza, are believed to have hidden freedom seekers in the outbuildings on their property that no longer stand, says Jeremy Angstadt, museum services manager.

"It allows us not only to talk about the Folletts but it also allows us to facilitate a conversation about Sandusky's role in the Underground Railroad," Angstadt says. "There are probably hundreds of people in town who were active in helping people. There are lots of other stories we can talk about."

The home is set up as a museum with interpretive panels and includes a cane presented to abolitionist Rush R. Sloane, an attorney and mayor of Sandusky, by African American citizens of the city for his work in helping escaped slaves. Sloane's house still stands a few blocks away and is on the Underground Railroad walking tour. The Follett House is currently open by appointment only. 404 Wayne St., Sandusky 44870; to make an appointment, contact the Sandusky Library at 419/625-3834 or jangstadt@sanduskylib.org; Sandusky walking tour information is available at eriecountyohiohistory.com.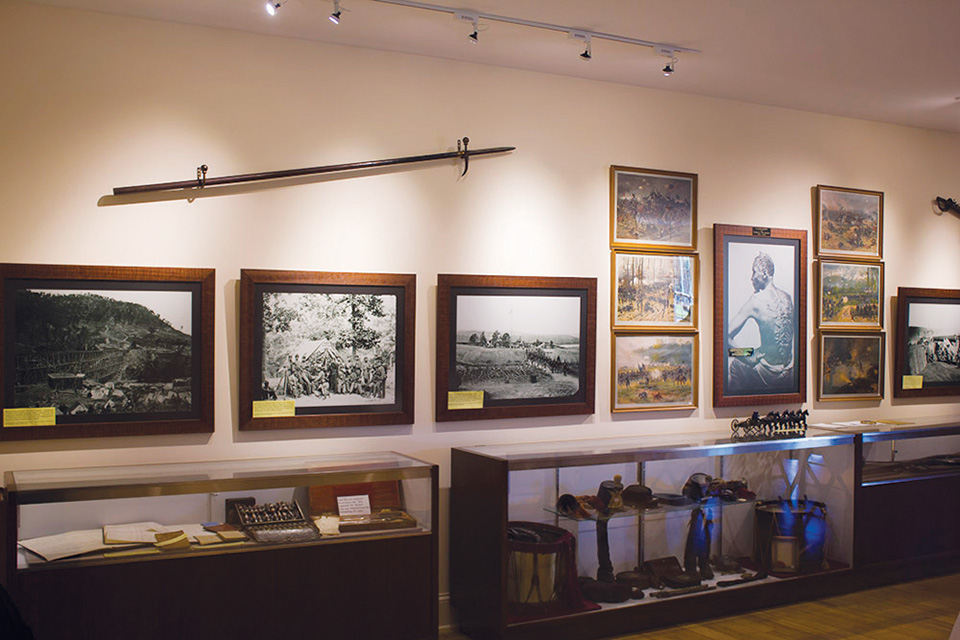 Hubbard House Underground Railroad Museum, Ashtabula

Ashtabula was another major stop on the Underground Railroad. For freedom seekers moving north through what is today West Virginia, Ashtabula was the quickest route to Lake Erie and boats to freedom in Canada, says Richard Dana, docent and former board president at Hubbard House Underground Railroad Museum.

Hubbard House, home of Col. William and Katharine Hubbard, was a well-known safe haven for escaped slaves. A freedom seeker known only as Uncle Jake even helped to build the luxurious two-story home in the mid-1830s while he stayed in Ashtabula, Dana says.

The Hubbards, who worked in the shipping industry, would send freedom seekers to one of their boats docked a few blocks away in the harbor. A newspaper article about their work on the Underground Railroad that made the wire services and was published across the country led to their arrest on charges of violating the Fugitive Slave Law in 1839. The couple was charged with helping eight people escaping slavery. Ultimately, the case was dismissed.

"You can literally walk in the same footsteps here of where these freedom seekers were," Dana says. "I think that is the most moving experience. People come from all over the world to walk that path." Hubbard House Underground Railroad Museum is temporarily closed but expects to reopen in May. 1603 Walnut Blvd., Ashtabula 44004, 440/964-8168, hubbardhouseugrrmuseum.org