Travel
| Cities
Columbus: Art & Museums
From beautiful works of art to scientific discoveries to a place that honors our men and women in uniform, our capital city is packed with places to discover and learn.
October 2019
BY Linda Feagler | Photo by Bailey Lytle
October 2019
BY Linda Feagler | Photo by Bailey Lytle
Arts Mecca

It's easy to see why the Short North Arts District is billed as the "art and soul" of Columbus. Some two dozen galleries are located within a mile and a half of one another along North High Street. Last month, the American Planning Association — an organization representing the field of urban planning — recognized the district as a 2019 Great Neighborhood.

"Since we're perfectly situated between downtown and The Ohio State University, 4 million visitors a year find their way here," says Betsy Pandora, executive director of the Short North Alliance, the nonprofit organization that nurtures growth and plans special events. "The district is truly the epicenter of the city."

The Short North is an arts mecca throughout the year, but on the first Saturday evening of the month, it transforms into a festival celebrating the neighborhood's artists and exhibitions. Focal points include "As We Are," an interactive art piece created by Matthew Mohr at the Greater Columbus Convention Center, where 3D photos of visitors' faces are projected onto a 14-foot sculpture of a human head; and "The Journey," the 11-story murals created by Ryan Sarfati and Eric Skotnes adorning the city's new Graduate Hotel as a tribute to the new Americans who have come to Columbus.

"We are the place where folks from Columbus come to celebrate and folks visiting Columbus come to experience the very best of the city," Pandora says. For more information about the Short North Arts District, visit shortnorth.org.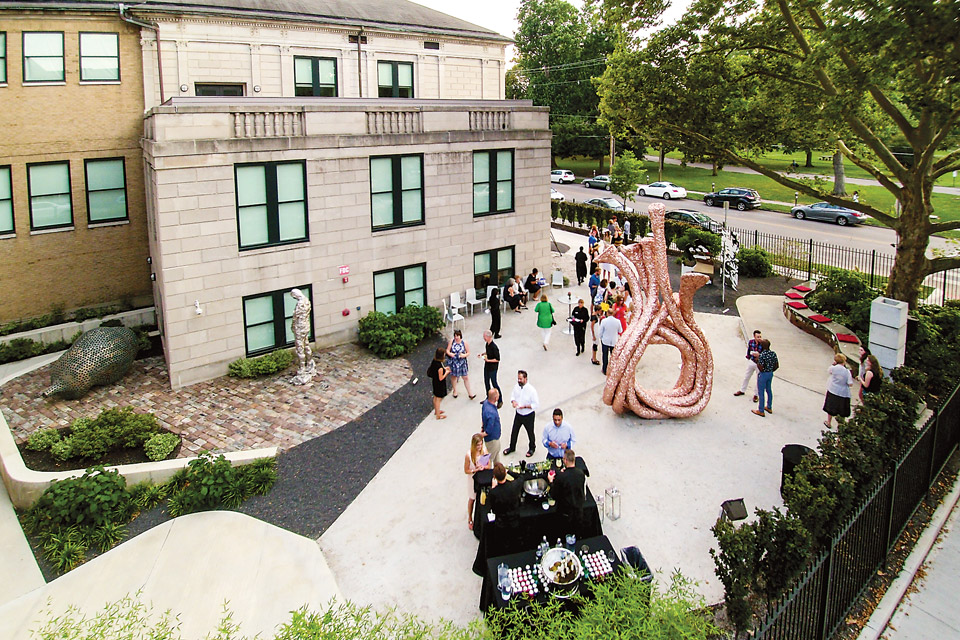 Contemporary Collaboration

It didn't take long for Nannette Maciejunes, executive director of the Columbus Museum of Art, to discover Ron Pizzuti was a kindred spirit. After meeting the Columbus real-estate developer three decades ago, Maciejunes was struck by his commitment to contemporary art. In 2013, he opened the Pizzuti Collection gallery in the Short North Arts District to showcase the contemporary works he and his wife Ann have acquired.

"Ron is one of the major art collectors in the country," Maciejunes says. "He's also a really bright light in Columbus — someone who's thoughtful about sharing his collection with others."

In January, the couple gifted the Pizzuti Collection building and 40 works from their private collection to the Columbus Museum of Art.

"The museum does a great job in making art accessible for everyone," Ron Pizzuti says. "The gift will jumpstart the museum's contemporary collection."

"Driving Forces: Contemporary Art from the Collection of Ann and Ron Pizzuti," at the Pizzuti Collection of the Columbus Museum of Art Oct. 26 through March 3, and the Columbus Museum of Art Nov. 1 through March 2, features works by 50 contemporary artists from 20 countries. Pizzuti Collection of the Columbus Museum of Art, 632 N. Park St., Columbus 43215; Columbus Museum of Art, 480 E. Broad St., Columbus 43215; 614/221-6801, columbusmuseum.org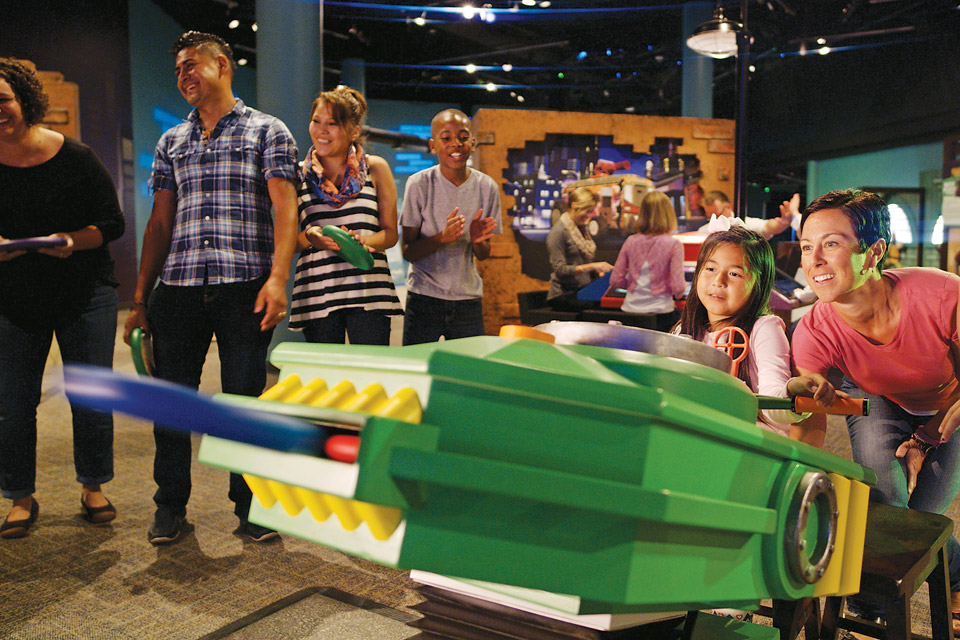 Science Fair

Since opening in 1964, COSI has made sure science is fun for everyone, whether it's exploring the universe in Ohio's largest planetarium or taking a ride on the unicycle suspended 17 feet above the atrium as a way of learning about center of gravity.

"The beautiful thing about science is that it is ever-changing and everywhere," says Josh Kessler, COSI's senior director of exhibit experiences. "Everyone's a scientist because each of us possesses curiosity and the ability to think creatively and approach a problem in a way that has not been tried before."

On exhibit through Jan. 5, "Teenage Mutant Ninja Turtles: Secrets of the Sewer" shows kids of all ages the benefits of teamwork and problem solving. Based on the beloved TV show, the exhibit invites fans to solve brain-teasing puzzles and take a personality test to discover which turtle is most like them.

Mysteries of the deep are revealed in the American Museum of Natural History's "Unseen Oceans," on exhibit Oct. 19- through Feb. 2. Visitors will see dramatic undersea landscapes and the organisms that inhabit them; learn about the fluorescent undersea animals that glow; and discover how 21st-century technology such as robotics and satellite monitoring is uncovering oceanic secrets.

"I hope everyone leaves with a sense of wonder about the world, which will make them want to examine things a little bit more," Kessler says. 333 W. Broad St., Columbus 43215, 614/228-2674, cosi.org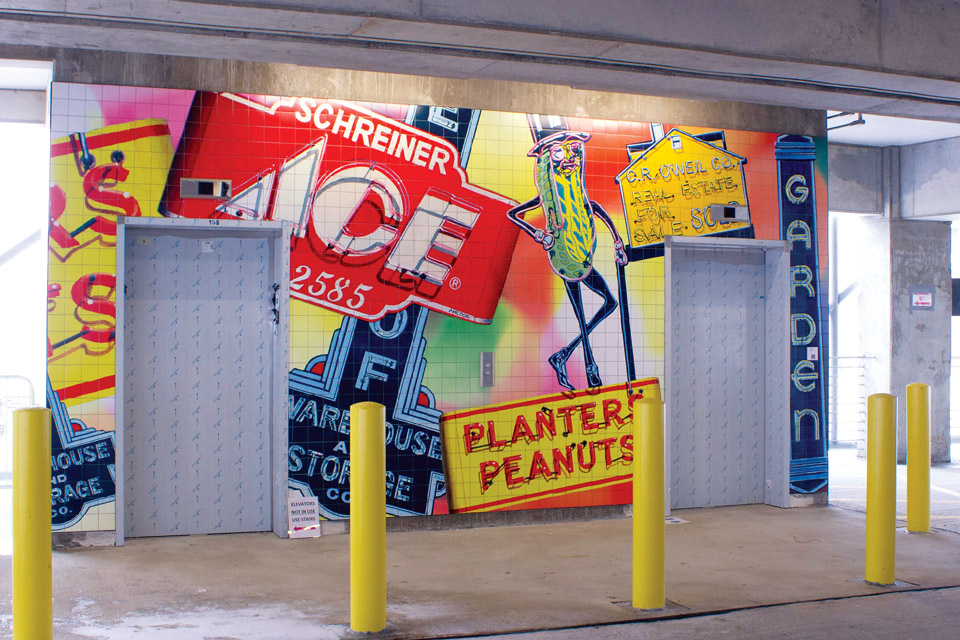 Community Canvas

From sculptures to monuments to murals, Columbus is a canvas for public art. To increase awareness of the diverse offerings the city holds, the Greater Columbus Arts Council created a searchable database (columbusmakesart.com/public-art) to ensure the collection is easy to find.

"The importance of public art is growing in awareness in cities around the country," says Jami Goldstein, vice president of marketing, communications and events for the Greater Columbus Arts Council, a nonprofit group that funds and supports artists and arts organizations. "Public art fosters a city's sense of vibrancy and engagement in its neighborhoods."

Visitors to columbusmakesart.com/public-art, which was launched in September, can search for works in 13 categories, including murals, landscape and light installations, fountains, statues, historic theaters and indoor collections; discover the exact location of each piece; and learn about arts organizations and upcoming arts events in the connected searchable calendar.

"There's so much richness and talent here," says Goldstein, citing as three notable examples Ralph Helmick's Chief Leatherlips sculpture in Dublin; Amanda Hope Cook's "Columbus Sign" in the Goodale Parking Garage; and the "Long Street Cultural Wall" that Kojo Kamau and Larry Winston Collins created to honor distinguished African American residents. "I hope people visit the site, then go exploring." To learn more, go to columbusmakesart.com/public-art.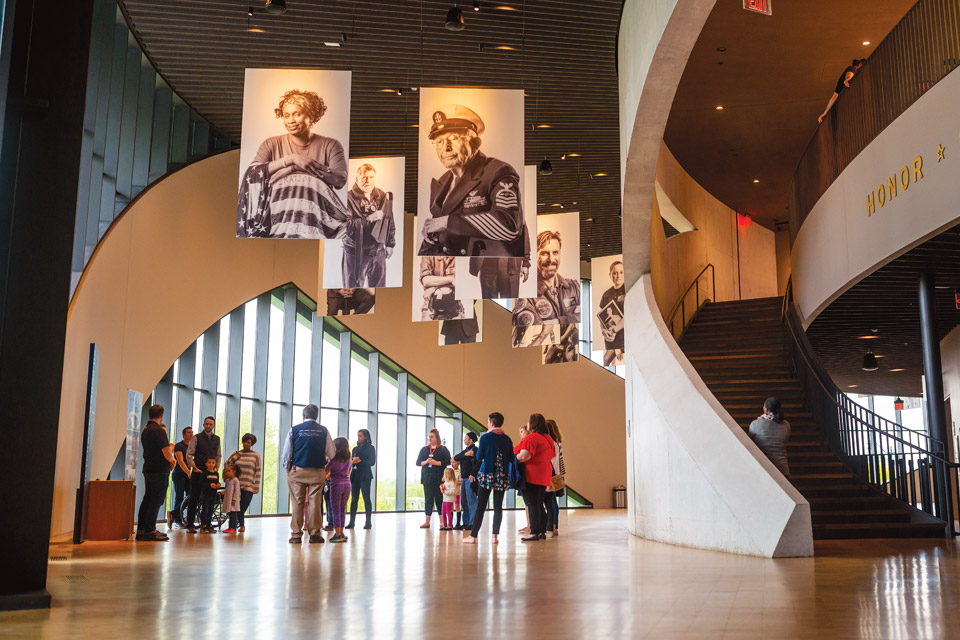 To Honor and Remember

Lt. Gen. Michael Ferriter spent 35 years in the United States Army, which included three tours of duty in Iraq and one in Somalia. But Ferriter, president and CEO of the National Veterans Memorial and Museum, never fails to be moved by the diaries, photos and stories the museum holds. He believes visitors will be, too.

"Our guests will be able to understand the life's journey of our veterans, their families and loved ones," Ferriter says. "They'll see the rich talents of the amazing people from all walks of life who served, hear their heart-wrenching stories and leave with an understanding of how they can connect to veterans in their own communities."

After former U.S. senator John Glenn proposed the idea for the museum in 2012, more than $82 million was raised to fund construction and launch an endowment. Designed to honor all veterans from the Revolutionary War to present day, the museum features 14 thematic alcoves where 25 veterans tell their stories of service and return to civilian life.

More than 150 artifacts, including an 1852 military sword and a World War II rabbit's foot are displayed, and an audio-video booth gives visitors the opportunity to talk about their own experiences. The outdoor memorial grove offers space for contemplation.

"The museum imparts to our visitors that there's something bigger in life than self," Ferriter says. "Thanking us for our service is far less than saying 'Thank you for my freedom.' This museum is the new home of the brave." 300 W. Broad St., Columbus 43215, 614/362-2800, nationalvmm.org