Travel
| Cities
10 Ways to Explore Youngstown
Mahoning County offers a wealth of summertime attractions, from live music and fun festivals to interesting museums and great parks.
May 2022
BY Kellie Gormly | Fellows Riverside Gardens photo by Kwesi Budu-Arthur
May 2022
BY Kellie Gormly | Fellows Riverside Gardens photo by Kwesi Budu-Arthur
Outdoors

Nature lovers will find much to enjoy at Youngstown's over 5,000-acre Mill Creek MetroParks, where you can stroll through gardens, explore an old mill, play golf, and just enjoy being outside. In 1891, Volney Rogers, a local lawyer, worked to establish a park district for Youngstown as a response to the rapidly industrializing city, and voters approved the creation of what became Ohio's first park district.

"It's a large draw, and there's so many different places to see … and a lot of different things to do," says Jaime Yohman, community engagement director for Mill Creek MetroParks. "It's definitely a destination for people to come and spend the whole day."

Start at the D.D. and Velma Davis Education and Visitor Center to learn about the many different outdoor MetroParks spots to visit. Just outside the visitor center is the Fellows Riverside Gardens, a free public garden located at the northern end of Mill Creek Park. In the spring, the gardens burst with tulips and daffodils, and in the summer, roses are its crowning glory.

At Lanterman's Mill, open for tours from May through October, travelers can see the 19th-century site used for grinding corn, wheat and buckwheat.

"Lanterman's Mill is one of Mahoning County's most historic landmarks and appeals to many visitors due to the fact that it operates as it did in the 1800s," Yohman explains.

Travelers come to take in the peaceful sounds of Lanterman's Falls, the beautiful Covered Bridge and the nearby East Gorge Walk and West Gorge Trail, which affords visitors a peek into the area's geologic history. The Gorge Trail offers a 2-mile loop along Mill Creek.

The Mill Creek Golf Course, part of the park system's more than 5,000 acres, features two 18-hole championship courses as well as a simpler Par 3 Golf Course at the Wick Recreation Area.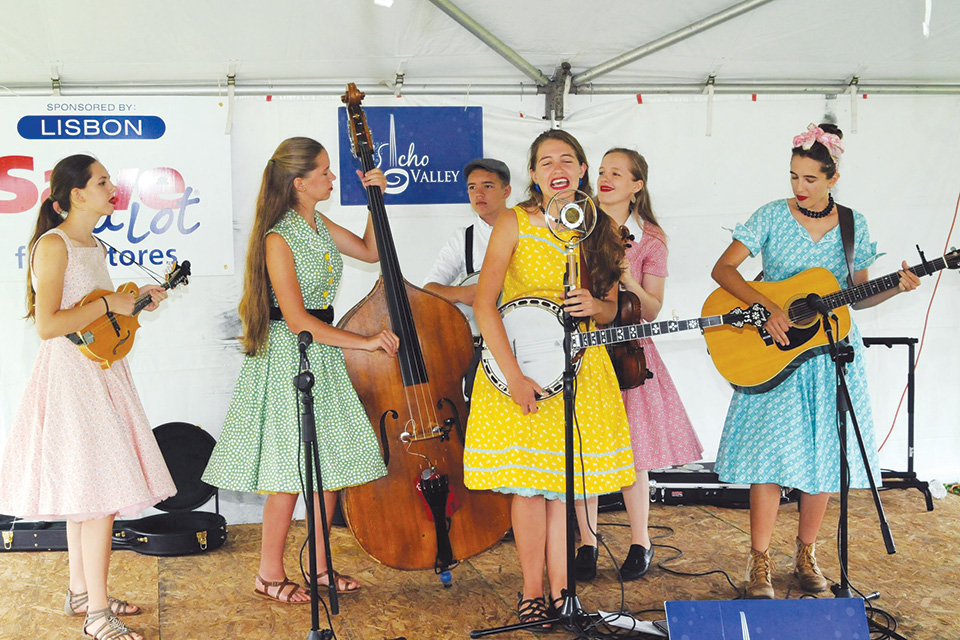 Festivals and Fairs

Youngstown State University's Cliffe College of Creative Arts along with JAC Live presents a celebration of the area's arts and culture at the Summer Festival of the Arts. The annual juried arts festival, held this year July 9 and 10 at Wean Park in downtown Youngstown, features dozens of tents where artists sell their creations, including photography, pottery and jewelry.

Live music and other entertainment take the stage, and visitors can check out booths with information about arts organizations in the region, from museums to theater groups.

"It really does hit most of what we call the arts," says Lori A. Factor, director of community engagement and events for YSU's Cliffe College of Creative Arts. "It's not a competition. We come together and it is very much a collaboration."

YLive, Youngstown's downtown summer concert, returns to Wean Park July 16 with country music star Luke Bryan headlining, along with special guests Riley Green and Mitchell Tenpenny.

The Greater Youngstown Italian Fest, held this year Aug. 5 through 7, celebrates the Mahoning Valley's large Italian American population, descendants of the more than 10,000 Italians who moved to the area in 1920 for industrial jobs. Covering four fenced-in city blocks in downtown Youngstown, this festival features food, shopping and entertainment.

"We've tried to copy the Italian American festivals in New York City and Boston and Philadelphia," says John Rossetti, Italian Fest chairman. "[It feels like] an old-town Italian fest like they used to have in the old days."

Food options span more than 30 vendors, who sell pasta, sausage, stuffed hot peppers, pizza and Italian sweets like spumoni and gelato. Nearly two dozen craft vendors offer Italian and other wares, while Italian American musicians perform on the Roma Stage.

Over the last three weekends in August, artisans from throughout the country dress up in Shaker garb and sell their creations during the Shaker Woods Festival. Inspired by the Shaker religious sect that came to Ohio in 1895, the juried crafts show brings to life the Shaker motto: "Hands to Work, Hearts to God," according to Lana Wilt, owner of the festival. Her mother, Sue Ferguson, started the event 41 years ago after visiting Shaker museums and becoming intrigued by Shaker culture.

Visitors can browse some 250 craft booths — where most artisans will demonstrate how to make their wares — and choose from 20 food vendors. Live entertainment like bluegrass music is featured on three stages. For the crafters, nondenominational church services are held in a little chapel in the center of the woods.

Billed as the largest county fair in Ohio and one of the largest in the United States, the Canfield Fair arrives Aug. 31 through Sept. 5, offering carnival rides, animal barns, food, demolition derbies, truck and tractor pulls, and arts and crafts. The Canfield Fair also includes two major live concerts.

"You name it, we have it," says George Roman, the fair's director of entertainment and concessions.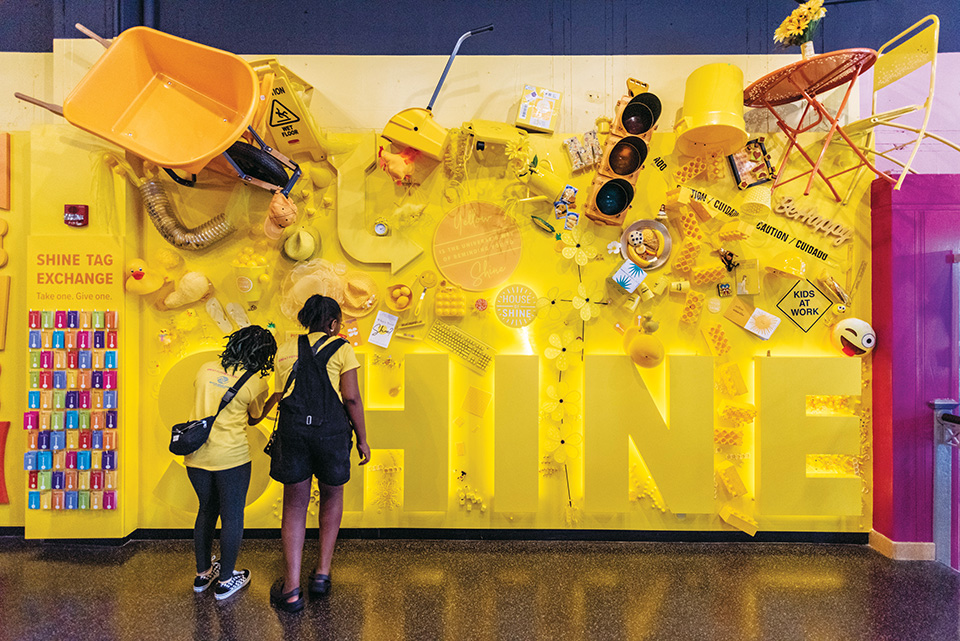 Attractions

For kids who get easily bored with do-not-touch type of attractions, the tactile experience offered by the hands-on Oh Wow! The Roger & Gloria Jones Children's Center for Science & Technology promises a welcome change of pace.

"Usually, when you're in a museum, there aren't lots of things you can touch," says Marvin L. Logan Jr., the center' executive director. "At the Oh Wow! Center, we encourage you to touch everything that you see."

The center offers fun, hands-on science lessons across more than 20 exhibits — as well as curated and uncurated experiences. Especially popular is the River of Knowledge Wow! Zone, where the water-filled Stream Table helps kids learn about kinetic energy through the flow of water and invites them to build contraptions that change the way it flows.

"Oh Wow! is a space where kids can become creative," Logan says. "They can learn to solve problems, and they're really able to develop their critical thinking."

The Butler Institute of American Art, founded by Joseph G. Butler, opened in downtown Youngstown more than a century ago, and today boasts a collection of works from American artists that spans more than 22,000 pieces and includes art by names such as Georgia O'Keeffe and Norman Rockwell. One of the key draws at the Butler is the Donnell Sports Gallery, which includes sports-inspired sculptures and George Bellows' boxing lithographs. Another notable gallery features Western art depicting people and places, including Native Americans, the American Southwest and the Oregon Trail.

Running through May 29, "Steranko and the American Hero" showcases paintings by artist Jim Steranko, an architect of the Marvel universe during the 1960s who has also depicted heroes ranging from The Shadow to Indiana Jones over his long career. More than 60 of Steranko's colorful works fill the gallery walls, and visiting provides a walk through the worlds of these cinematic heroes.
Those looking for a fun nightlife spot will find it at Hollywood Gaming at Mahoning Valley Race Course. The casino offers slot machines and live thoroughbred horse racing on which to wager. On-site restaurants include the casual Take 2 Grill and the fancier Skybox Sports Bar.

When You Go:
Mill Creek Metroparks: millcreekmetroparks.org
Summer Festival of the Arts: ysu.edu/sfa
YLive: ylivemusic.com
Greater Youngstown Italian Fest: youngstownitalianfest.org
Shaker Woods Festival: shakerwoods.com
Canfield Fair: canfieldfair.com
Oh Wow! The Roger & Gloria Jones Children's Center for Science & Technology: ohwowkids.org
The Butler Institute of American Art: butlerart.com
Hollywood Gaming at Mahoning Valley Race Course: hollywoodmahoningvalley.com

For information about other destinations and events in the Youngstown and Mahoning County area, visit youngstownlive.com.