Travel
Natural & Nautical
Three northwest Ohio attractions usher in the season of birds, blooms and boats.
April 2014 Issue
BY Randy Edwards | Photo courtesy of Ohio Department of Natural Resources
April 2014 Issue
BY Randy Edwards | Photo courtesy of Ohio Department of Natural Resources
Even with a winter as seemingly endless as the one just past, Ohioans can rely on spring for three perennial joys: migratory birds returning, flowers blooming and boats reappearing on Lake Erie. A trip to the Toledo area this spring offers the chance to celebrate them all. Thousands of bird-watchers from around the world will converge on Lake Erie's marshes to greet returning songbirds. The Toledo Farmers' Market will be awash in blooms for its annual Flower Day. And on April 26, a museum devoted to Great Lakes maritime history opens its doors in a new port.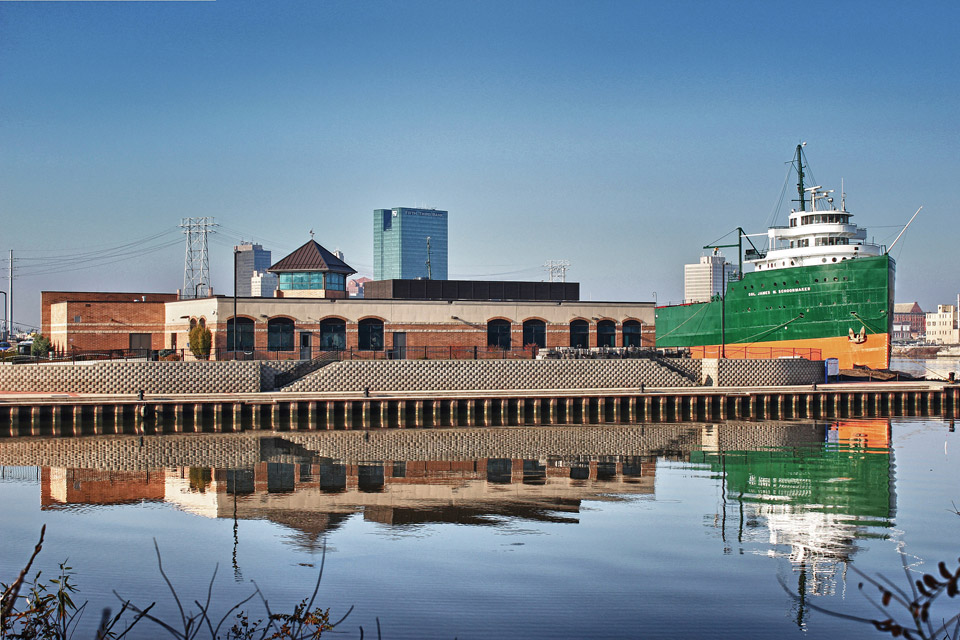 Ship Shape
National Museum of the Great Lakes

The Great Lakes Historical Society operated a small museum in Vermilion, Ohio, for about 60 years. It was beloved but cramped, with room to display less than 1 percent of the society's extensive collection.

The museum's soon-to-open, $12 million new home on Toledo's Maumee River is housed in a building erected in 2008 as a passenger ferry terminal. It is wheelchair accessible and has more than twice the exhibit space of the previous museum. Oh, and there's a 618-foot restored freighter docked just outside the door.

But while the National Museum of the Great Lakes has grown larger, it's also grown younger, explains executive director Christopher Gillcrist. There was a great temptation to dust off every possible artifact for display, but exhibit designers encouraged a different tack.

"They told us, you need to interact with the kids," Gillcrist says. "We always knew we had a great collection of artifacts, but the addition of the interactive experience was stressed as a way to engage multiple levels of family members."

In other words, there's fun for everyone with 40 interactive exhibits ranging from illuminated maps to complicated technical wizardry. Children can burn off some energy by working a manual bilge pump. A hand-cranked coal-loader is fun for the youngest visitors and, for older ones, may trigger memories of watching cargo ships being loaded along the shore.

All ages will enjoy the CGI-enhanced simulator that allows visitors to explore the debris field of the Great Lakes' most famous and tragic shipwreck, the Edmund Fitzgerald, scattered across the bottom of Lake Superior.

There are also 250 artifacts, including a lifesaving boat from 1850s Kelleys Island, an inflated life raft from the doomed Fitzgerald, and a Fresnel lens from a Great Lakes lighthouse.

The museum opens April 26. Admission is $12 for adults and $8 for children older than 6. Discounted tickets are available. For more information, call 440/967-3467 or visit inlandseas.org.

Feathered Friends
Biggest Week in American Birding

Midges are the foundation of one of the biggest crowds to gather on Lake Erie's shore each year.

The tiny, flylike insects are a favorite food of the migratory songbirds that pass over Lake Erie each spring during their annual migration to points north. The midges hatch out in late April and early May in the lakeshore wetlands and woods, just in time for the birds to arrive, tired and hungry from their long journey.

Along with the birds come "more than 70,000 birders during the months of April and May alone," according to Kimberly Kaufman, executive director of the Black Swamp Bird Observatory, about 30 minutes east of Toledo. "And they come, literally, from all over the world. Last year, just in the registration for our event, we had people representing 13 different countries."

Kaufman's event is the Biggest Week in American Birding, a 10-day bird-centered experience launched five years ago by the observatory with support from the local tourism bureaus.

"The birds do all the heavy lifting" for the festival just by showing up, Kaufman says. Their numbers include wading birds, shore birds and raptors, but the main attraction of the Biggest Week are the small, colorful migratory songbirds that have wintered in the tropics and are moving northward.

Lake Erie's southern shore is a place to rest and refuel before a long, nonstop flight north to breeding grounds. The event centers on the lake's public protected areas, including Magee Marsh Wildlife Area and the Ottawa National Wildlife Refuge. Anyone can visit places such as the birding boardwalk at Magee Marsh, but about 1,200 register for the speakers, field trips, classes and social events that make up the Biggest Week.

This year includes workshops ranging from photography to how to get started in birding. Famed ornithologist and bird illustrator David Sibley, author and illustrator of the Sibley Guides for bird identification, will be a keynote speaker, and almost 90 bus trips and field trips are planned.

The Biggest Week in American Birding takes place May 6–15. General registration is $35, with additional fees for most of the trips and classes. Discounts are available for members of the Black Swamp Bird Observatory. For more information, go to bwiab.com.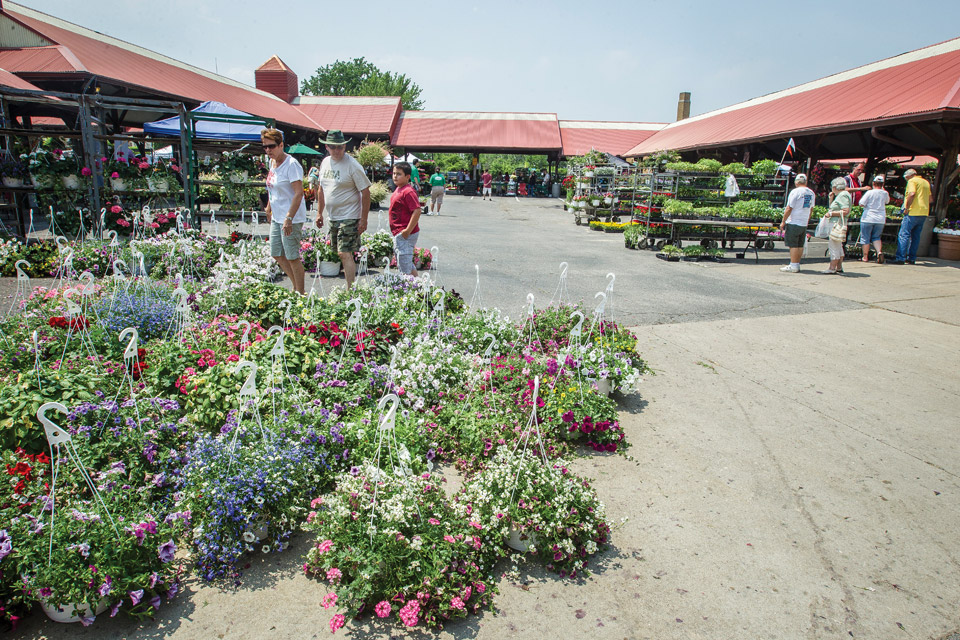 Bloom Boom
Flower Day at the Toledo Farmers' Market

Modern forecasting tells us that the annual last-frost date for Toledo is May 16, but old-timers in northern Ohio have always counseled to hold off on planting until at least Memorial Day. So there is conventional wisdom to support the tradition that Flower Day at the Toledo Farmers' Market is held over the Memorial Day weekend. This year, the festival is scheduled for May 24 through 26 at the market in the city's historic warehouse district.

More than 50,000 gardeners from the region pass through the market during the event each year. Dan Madigan, executive director of the Farmers Market Association of Toledo, says he expects it may be even more popular this year.

"I think there will be more of a pent-up demand," because of the long, bitter winter, he says. "That cabin fever type of thing."

About 35 growers from the area fill the market with color by way of petunias, impatiens, marigolds and other flowers. And while most bring flats for annual bedding displays, there are hanging planters, perennials, and even some vegetable starts, including heirlooms.

Vendors hawking fair food offer a first taste of summer hot dogs and kettle corn, and master gardeners from The Ohio State University Extension will be on hand to answer questions on Sunday, generally the busiest day of the festival, Madigan says. On Saturday, the flower growers share the market with its traditional occupants — purveyors of produce, meat and crafts. Monday has shorter hours and fewer guests, due to holiday activities.

Flower Day will be held from 8 a.m–4 p.m. on Sat. and Sun., May 24–25, and from 8 a.m.–2 p.m. on Mon., May 26. The market is located at 525 Market St.
For more information, visit toledofarmersmarket.com.