Travel
Great Butler County Escapes
From a beautiful sculpture park to superb outlet shopping, here are eight reasons visit Butler County.
May 2015 Issue
BY Melanie Morris | Photo Courtesy of OSP Images
May 2015 Issue
BY Melanie Morris | Photo Courtesy of OSP Images
FAMILY FUN

Pyramid Hill Sculpture Park

Harry T. Wilks founded this park in 1987 as a way to save the area from development and promote his dedication to natural land. The more than 300-acre landscape has since been transformed into an outdoor museum displaying monumental sculptures and artwork that's accessible on foot, by car or behind the wheel of an "Art Cart."

"Some people would call them golf carts," says Shaun Higgins, the attraction's interim director. "People say that's the best way to view the park."

In addition to beautiful landscapes and large sculptures that reach as high as two stories tall, the park offers a day camp for kids, and three venues are available to rent for gatherings ranging from corporate meetings to weddings.

There's also a 10,000-square-foot Ancient Sculpture Museum located within the park. It features various Egyptian, Greek, Roman and Etruscan works. Whether you're interested in art and sculpture or just enjoying the scenery on a warm day, the park provides both a relaxing and educational experience.

"It's the [mix] of art and nature," says Higgins. "You can kind of shed the world and have this very calm experience." Grounds open year-round 8 a.m.–5 p.m., museum open noon–5 p.m. daily and included with park admission; Adults $8, children 6–12 $3, children 5 and under free; 1763 Hamilton-Cleves Rd., Hamilton 45013, 513/868-8336, pyramidhill.org


The Cone

Visitors can't miss this fun, friendly and, yes, even health-conscious spot. The building is shaped like a giant ice cream cone and customers can choose from a long list of options that includes soft serve, yogurt, Italian ice and parfaits.

"What we make is always top quality," says co-owner Keith Wren, adding that The Cone emphasizes using natural flavors and ingredients and offers lactose- and gluten-free options. "When we do pumpkin in the fall, we use real pumpkin," says Wren. "It's not a flavor."

A game room, arcade and kiddie rides add to the appeal for kids, and the ice cream shop's three Mobile Cone units make appearances at local events. Open through first weekend in October; 6855 Tylersville Rd., West Chester 45069, 513/779-7040, thecone.com


Holiday Auto Theatre

This drive-in theater — one of just two left in the Cincinnati area — has been open since 1948. The single-screen, 600-car-capacity spot features new films, but it's also known for its theme nights during which characters and creatures from the movies interact with guests.

In the past that has meant Batman parachuting in, a boa constrictor visiting for an Indiana Jones flick and even Michael Myers stalking the grounds during a screening of "Halloween."

"We're always looking for new ways to reinvent the experience but still maintain that historical feel that drive-ins have," says co-owner Todd Chancey. Open every night May–Aug.; Admission $8.50, children 4–11 $5, ages 3 and under free; 1816 Old Oxford Rd., Hamilton 45013, 513/929-2999, holidayautotheatre.com


FOOD & DRINK

The Spicy Olive

Owner Melanie Cedargren tried fresh olive oil in Italy during a 2006 visit and it forever changed her perception of the kitchen staple. "I tasted what olive oil is supposed to taste like," she recalls. "It was an eye-opening experience."

Now, she obtains high-quality olive oil from places all over the world, including Italy, South Africa and Spain, for her fresh lineup that customers can try before buying. "You know that you love it before you even take it home," says Cedargren.

She provides customers the polyphenol counts in each of the oils (the qualities that are good for you) so they are knowledgeable about the health benefits. The oils sold in her shop also have a higher smoke point than those commonly found in the grocery store, allowing for safer frying and baking.

Cedargren also stocks high-end balsamic vinegars as well as pastas, salts, skin care products and olives. Those who stop by on the weekend can check out the tastings at Uncorked at the Spicy Olive, a wine and craft beer shop owned by Scott Hau that's housed within the store.

"It's a really fun experience," says Cedargren. "You can taste from my store and then go into his shop and have a tasting, too." 7671 Cox Ln., West Chester 45069, 513/847-4397, thespicyolive.com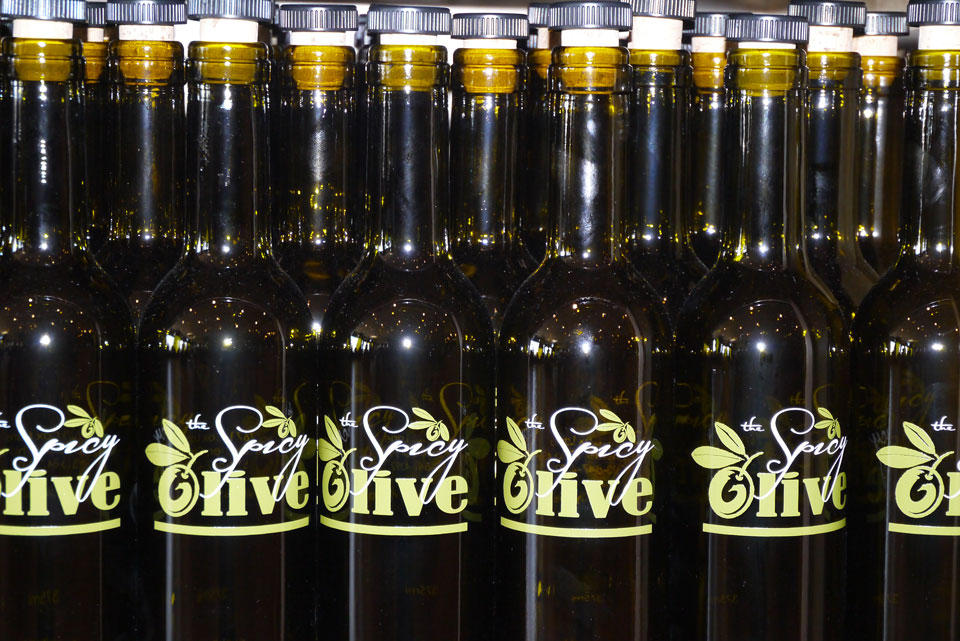 Cozy's Cottage
From its homey exterior to the fresh flowers on the tables, this restaurant — located in an actual cottage — radiates a warm and comfortable atmosphere.
"People thank me for opening up something so light and airy," says owner Jan Collins, who designed the restaurant with inspiration from her travels to Europe. "You just feel good all the time."
The menu features all-local products, including homegrown herbs for the soups. A full bar and wine list round out the experience, which can be enjoyed indoors or on the colorful patio. Private events such as cooking classes and wine tastings are offered on Mondays.
"I own two other sports grills," says Collins, "but I wanted something a little more romantic with more delicate food."
Closed Mon., brunch only on Sun.; 6456 Cincinnati-Dayton Rd., Liberty Twp. 45044, 513/644-9365, cozyscottage.com
The Hanover Winery
Surrounded by hundreds of acres of farmland, Hanover Winery offers a rural setting alongside its 28 handcrafted wines produced on-site. Options range from dry to sweet, and visitors are welcome to stop by the tasting room to sample and even ask the winemaker questions about what's in their glass.
"It's a very warm, friendly feeling," explains Eddie McDonald, who co-founded the winery with his wife in 2007.
Live music at the winery on Fridays and Saturdays throughout the summer showcases local talent, and there is a wine festival held every August. But any warm day is a good time to enjoy the winery's outdoor seating area, which offers a view of a pond and plenty of natural scenery.
"It's a nice country setting with a lot of wildlife," adds McDonald.
Open Thur.–Sat.; 2121 Morman Rd., Hamilton 45013, 513/863-3119, hanoverwinery.com

SHOPPING TRIPS
Uptown Oxford
Twenty locally owned stores — ranging from boutiques to jewelry stores to gift shops — line the brick streets of Oxford's historic business district, drawing locals, visitors and students from nearby Miami University.
The Apple Tree, a boutique that offers clothing, accessories and gifts, has called the district home since 1979. The store caters primarily to students, but co-owner Cheri Corcoran's one-stop shop aims to serve everyone.
"In a town this small, the number of businesses is limited," says employee Lisa Wespiser, who serves as the store's buyer. "It's nice to be able to do everything right in one spot."
Juniper and BlueTique Cheap Chic offer affordable and trendy women's clothing and Bird House Antiques sells collectibles and other gift items. Mac & Joe's is the city's oldest continuously operating tavern, and it is just one of the bars and restaurants that offer nightlife and dining options to complement the daytime shopping experience.
The second and third floors of the buildings in this three-block district are home to student and residential housing as well as city offices and the local chamber of commerce. The park located in the center of the district was once used as a grazing station for horses. It's now home to a weekly farmers market and serves as a community gathering place for events and festivals.
"It's a pretty vibrant spot," says Jessica Greene, executive director of the Oxford Visitors Bureau. "It's a really strong mix of students, locals and visitors. It's really the hub of all things that go on in Oxford."
Park located at the corner of High and Main streets, Oxford 45056, enjoyoxford.org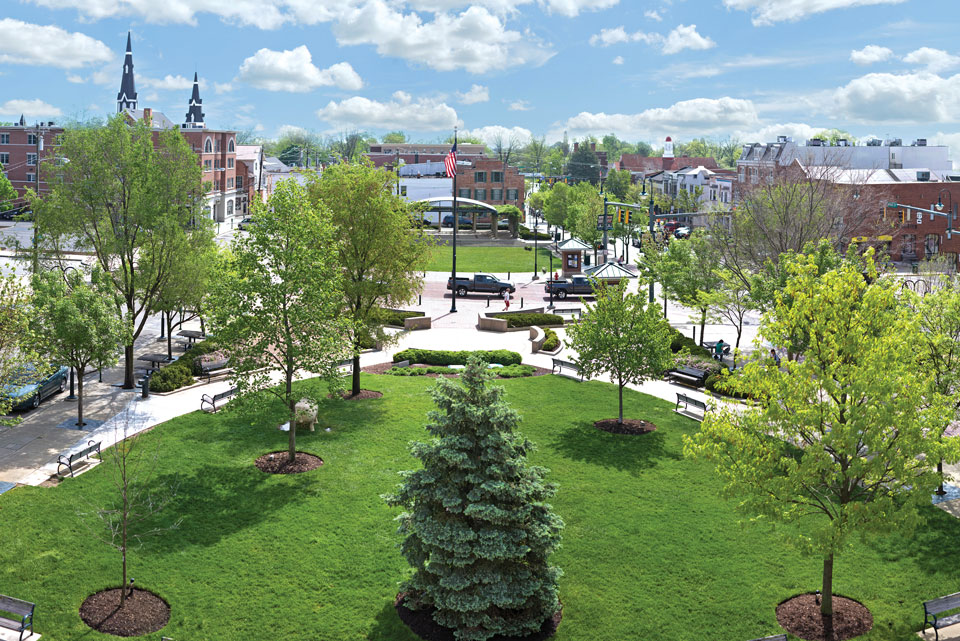 Ohio Valley Antique Mall
Collectibles, books, vintage clothing and furniture are just the beginning of what shoppers discover at the Cincinnati area's largest multidealer antique store. This shopping destination features more than 450 vendors within its 65,000 square feet.
"People usually feel overwhelmed when they walk through the door because they don't expect it to be as big as it is," says owner Paula Faxon.
Maps are available to help visitors, and each aisle is marked with a street name to ease navigation. New items can be found in the design decor section near the back. But exploring brings rewards and fun discoveries, such as dealers that have antiques dating back to the late 1700s.
7285 Dixie Hwy., Fairfield 45014, 513/874-7855, ohiovalleyantiques.com