Travel
102 Days + Nights of Summer: July 2018
Get some local flavor at the Taste of Akron, hang out at the Toledo Museum of Art's annual block party, and explore the Holmes County Open Air Art Museum.
May 2018
BY Hallie Rybka | Photo courtesy of Taste of Akron
May 2018
BY Hallie Rybka | Photo courtesy of Taste of Akron
Whether you're looking for small-town festivals or big-city events, great live music or outdoor fun, we have plenty of ideas to fill your calendar this summer. Select a month below and check out our suggestions for each day. If you're looking for more Ohio happenings, visit our searchable event calendar at ohiomagazine.com/events.

102 DAYS + NIGHTS:
MAY | JUNE | JULY | AUGUST | SEPTEMBER

7/1: Baseball just wouldn't be the same without the hot dog, and there's an Ohioan to thank for that. The Harry Stevens Hot Dog Day festival in Niles celebrates the man who made the hot dog a ballpark staple in 1901. The event includes a hot dog-eating contest and the Hot Diggity Dog Weiner Run. facebook.com/harrystevenshotdogday

7/2: Filled with raw emotion and classics such as "Pinball Wizard" and "Amazing Journey," The Who's 1969 rock opera, "Tommy," is an iconic masterpiece. The band's frontman, Roger Daltrey, brings "Tommy" to Kettering's Fraze Pavilion as he performs with the Dayton Philharmonic Orchestra. fraze.com

7/3: Patriotic Sousa marches, a salute to the armed forces and a mix of Broadway favorites help ring in Independence Day as the Blossom Festival Band performs "Salute to America" at Blossom Music Center in Cuyahoga Falls. The concert ends with the "1812" Overture and a crescendo of fireworks. July 3–4, clevelandorchestra.com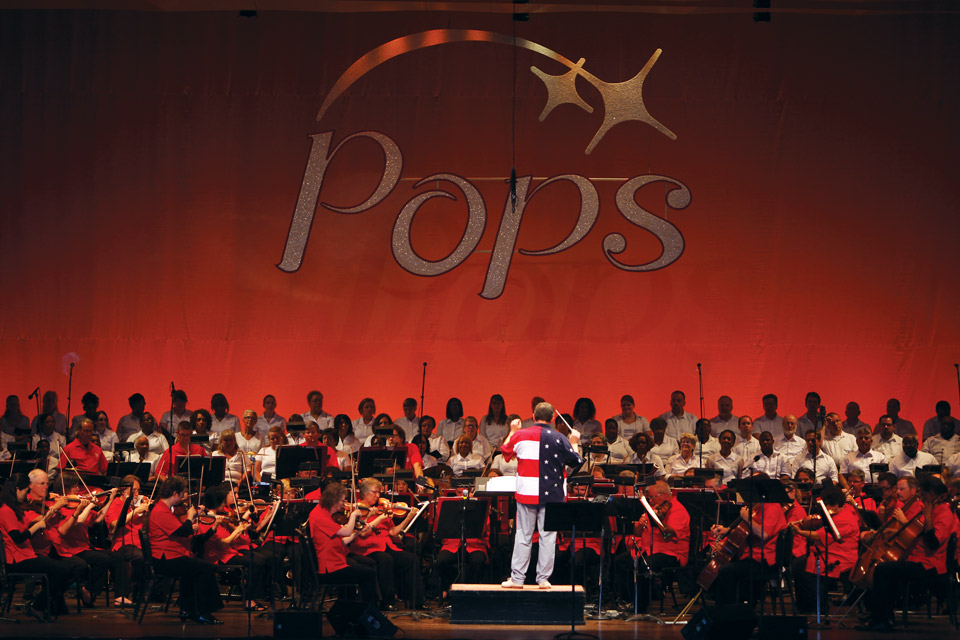 7/4: Celebrate the red, white and blue with music and fireworks during "Patriotic Pops." The Cincinnati Pops Orchestra and U.S. Army Chorus perform an inspiring set including "America the Beautiful" and "The Stars and Stripes Forever" at Cincinnati's Riverbend Music Center. cincinnatisymphony.org

7/5: Eric Church, Brad Paisley, Toby Keith, Cole Swindell and Montgomery Gentry are just a few of the superstars who will take the stage at Fort Loramie's Country Concert in Shelby County. Grab your camping gear and kick back at this music festival that dates back to 1981. July 5–7, countryconcert.com

7/6: Mud pits and obstacle courses aren't always associated with vehicles. But at the Ohio Jeep Fest 2018, they make up a giant playground for Jeep enthusiasts who head to the Ross County Fairgrounds to push the limits of this classic brand that has deep ties to the state of Ohio. July 6–8, ohiojeepfest.com

7/7: The Toledo Museum of Art Block Party returns for the fifth year, shutting down Monroe Street so revelers can bounce between the main museum and the Glass Pavilion. Live DJs and theatrical and dance performances help set the mood across the 37-acre campus. toledomuseum.org

7/8: The Del McCoury Band performs as part of the Sugarloaf Mountain Amphitheatre Bluegrass Series. Read more below.

7/9: Batter up! Take your seat and settle in, it's time for the Battle of Ohio. The Cleveland Indians welcome the Cincinnati Reds to Progressive Field for the annual interleague rivalry series. May the best Buckeye win. July 9–11, indians.com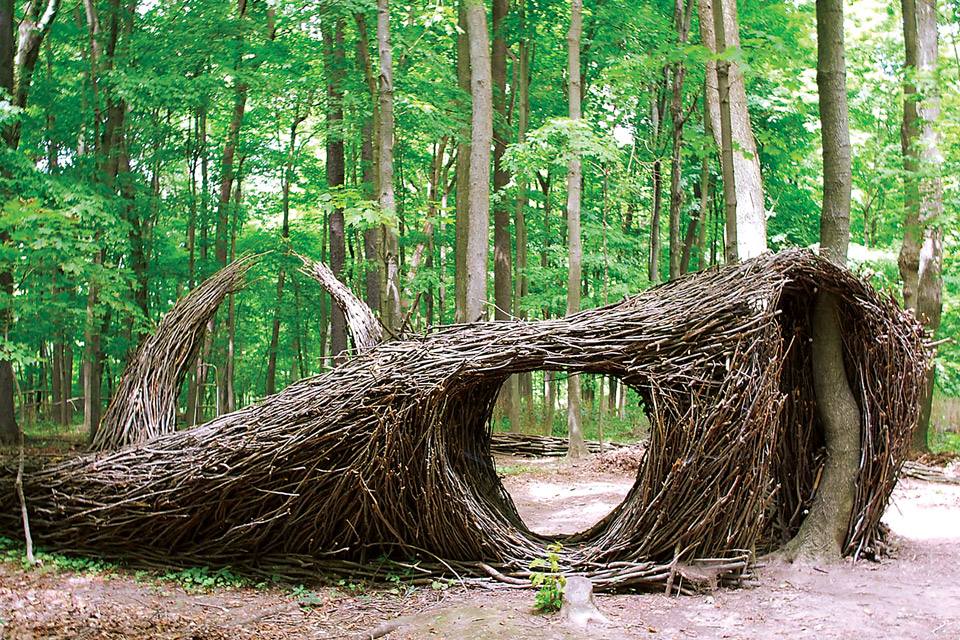 7/10: Nestled among lush trees and rolling hills, the Holmes County Open Air Art Museum springs from the landscape. Set throughout the grounds of The Inn at Honey Run, the works on display range from steel sculptures to archways made with organic materials created by local and regional artists. innathoneyrun.com

7/11: Spread across 300-plus acres in Butler County, Pyramid Hill Sculpture Park & Museum showcases more than 70 outdoor creations. Families can dig deeper with the Summer Series for Kids, which offers workshops and hands-on activities. pyramidhill.org

7/12: The residents of Pickerington know how to have fun. Just look at the annual Picktown Palooza, which offers a festival atmosphere with carnival rides, a car and bike show, a magic show for kids, food, live music and the Freedom 5K and Kids' Fun Run. July 11–14, picktownpalooza.org

7/13: All aboard! Railways made a deep impression on Ohio history and the evolution of the United States, a fact honored by groups such as Northwest Ohio Railroad Preservation and events like Findlay's Tunes and Train, which offers a day of train rides, country music and more family fun. nworrp.org

7/14: Peaceful ponds, inventive sculptures and thousands of plant species call Hocking County's 3-acre Bishop Educational Gardens home. It's also the site of Lilyfest, which merges the natural landscape with displays by more than 60 area artists, while also offering music and educational activities. July 13–15, lilyfest.com

7/15: Travel back in time at the Historical Village at Weaver Park. Tour the authentic 1800s village managed by the Hilliard Ohio Historical Society, complete with a chapel, one-room schoolhouse, caboose, election wagon, barn, covered bridge and more. Most Sundays June 3–Aug. 26, hilliardohiohistoricalsociety.com

7/16: On the heels of her new album, "Sometimes Just the Sky," singer-songwriter Mary Chapin Carpenter stops at Columbus' Davidson Theatre on her tour. The album features new versions of the five-time Grammy Award winner's songs, including "Rhythm of the Blues." capa.com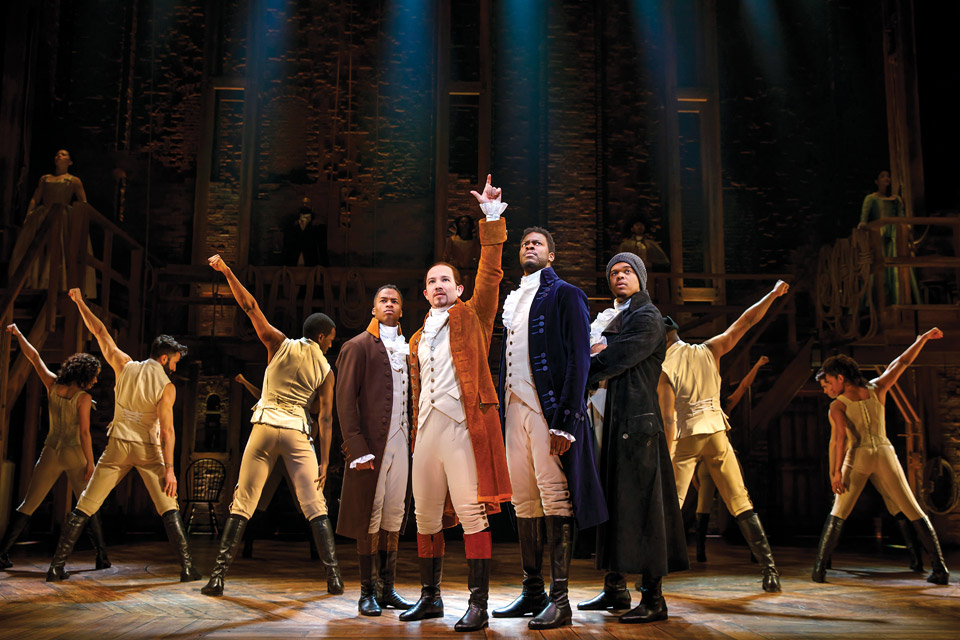 7/17: Hip-hop, jazz, blues, rap, R&B and Broadway music combine to create the smash hit "Hamilton." Lin-Manuel Miranda's wildly popular musical about America's Founding Father makes its way to Cleveland's Playhouse Square. July 17–Aug. 26, playhousesquare.org

7/18: "Good Vibrations" are coming your way, as The Beach Boys bring the sounds of summers gone by to Centennial Terrace in Toledo. The California-based rock band began filling the airwaves with catchy tunes in 1961, and members Mike Love and Bruce Johnston lead the iconic group today. centennialterrace.org

7/19: Each summer Belmont County welcomes Jamboree in the Hills, a four-day outdoor music festival bursting with 25 hours of live music. This year's lineup welcomes The Charlie Daniels Band, Travis Tritt, The Marshall Tucker Band, Toby Keith and more country music stars. July 19–22, jamboreeinthehills.com

7/20: If you like your food hot and your music cool, then our capital city's Jazz & Rib Fest is the place for you. Set along Columbus' Scioto Mile, it's three days of music and a sizzling competition of pitmasters dishing out mouthwatering ribs, chicken and more. July 20–22, hotribscooljazz.org

7/21: Artists have always been drawn to the outdoors as inspiration, many often choosing to set up their easel in the open air. Visit the Plein Air Art Festival in Lakeside, an annual event where Midwesterners flock to paint landscapes outdoors. Children are encouraged to get artsy, too, during the three-day event. July 20–22, lakesideohio.com

7/22: The 2018 WesterFlora Garden Tour brings "Garden Surprises" to central Ohio this summer. The Columbus suburb of Westerville welcomes travelers to check out a selection of gardens overflowing with vibrant colors, themed arrangements and one-of-a-kind scenery. westerflora.com

7/23: For 10 days each July, the streets of Lancaster become a mecca for culture, music and the arts with more than 60 events, such as concerts, the award-winning festival orchestra and the popular art walk. This year, the Lancaster Festival celebrates young and local talent. July 19–28, lancasterfestival.org

7/24: The more-than-600-foot Col. James M. Schoonmaker was the largest ship operating on the Great Lakes between 1911 until 1914. The storied cargo ship now rests outside the National Museum of the Great Lakes. Travelers can take self-guided tours as part of their visit to the Toledo attraction. inlandseas.org

7/25: From "Crazy in Love" to "Family Feud," Jay-Z and Beyoncé have 15-plus years of musical history together (and 43 Grammys between them). Now, the power couple is joining forces for a second world tour together. The American leg of "On the Run II" kicks off at Cleveland's FirstEnergy Stadium. livenation.com

7/26: Get a flavor for the Rubber City as 30-plus local restaurants, food trucks and bakeries converge at Hardesty Park for Taste of Akron, which kicks off the Akron Arts Expo. You'll be tempted to fill up on the city's best appetizers and entrees, but we suggest saving room for dessert. akronartsexpo.org

7/27: Star gazers and planet watchers will want to train their telescopes toward the heavens as Mars shines. Set your sights on the Red Planet during Cincinnati Observatory's Marsapalooza, with classes, tours and opportunities to look through the 1845 and 1904 telescopes. July 27–28, cincinnatiobservatory.org

7/28: Make a splash at Mercer County's Celina Lake Festival, where the amphicar — a vehicle fit for traveling on both land and sea — is the star of the show. But the weekend also features cruise-ins, pet and craft shows, fireworks, music, a children's fishing derby and much more. July 27–29, lakefestival.com

7/29: Darke County's Gathering at Garst celebrates local history by welcoming antiques dealers, craftsmen, primitive folk artists and garden exhibitors to the Garst Museum grounds. The juried, two-day affair also includes a living-history encampment with re-enactors and entertainers. July 28–29, gatheringatgarst.com

7/30: Various breeds of man's best friend show their stuff in Marion as they compete in two American Kennel Club dog shows. We give them four paws up! Dan Emmett Kennel Club July 27–28, Marion Ohio Kennel Club July 29–30, veteransmemorialcoliseum.org

7/31: Explore the extremes at Cantwell Cliffs. Situated in one of the most remote locations within Hocking Hills State Park, you'll feel like the king of the world hiking along the rim, before dipping into the lush trails that serve as a reminder of how small we are. explorehockinghills.com

***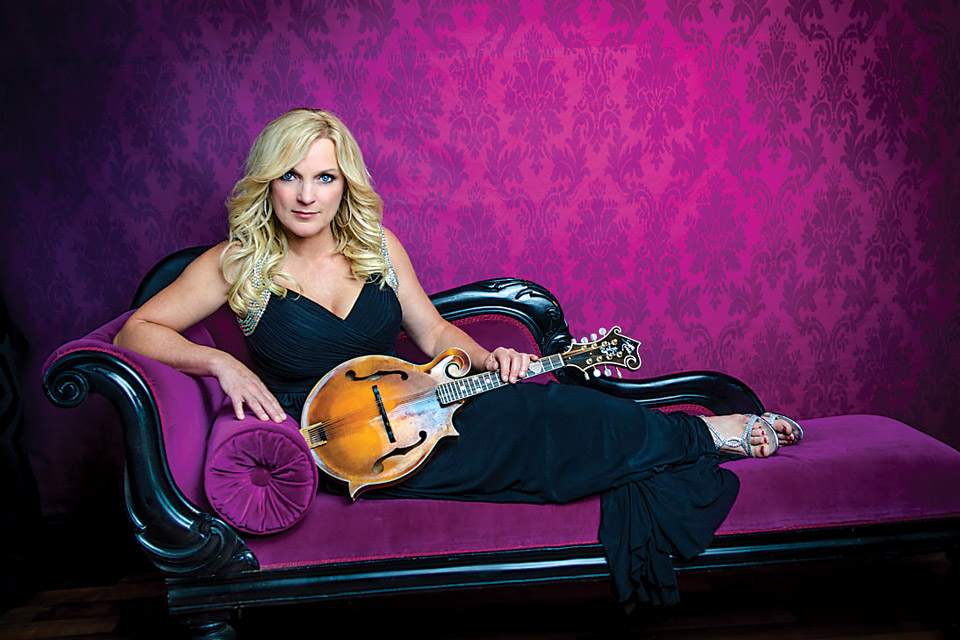 Sound of the Hills

Sugarloaf Mountain Amphitheatre's Bluegrass Series brings notable musicians to Chillicothe.

Born deep in the heart of Appalachia, bluegrass music became the voice for those finding purpose in a life ridden with adversity. Today, the genre still carries the same honest message delivered by a new generation of artists.
"Bluegrass music was born out of very, very poor people who were struggling to make lives for themselves and their families in a pretty harsh setting, with very limited resources," says Brandon Smith, CEO and producer of The Scioto Society, which organizes the Sugarloaf Mountain Amphitheatre Bluegrass Series in Chillicothe. "[They were] people really struggling to come to terms with what life meant in Appalachia."
Sugarloaf Mountain Amphitheatre is best known as the home of the outdoor drama "Tecumseh!" which tells the life story of Ohio's Shawnee leader Monday through Saturday throughout the summer.
But on select Sunday evenings, bluegrass musicians take the stage. Fan favorite and Grammy Award winner Rhonda Vincent & The Rage perform June 17, while the legendary Del McCoury Band and Nathan Stanley are set for July 8. Although microphones are used during the bluegrass shows, the amphitheater's natural acoustics are certainly part of the venue's allure.
"When you walk into the theater, it's almost like you've walked through the woods and just happened upon this clearing," Smith says. "It's just a very, very natural setting."
This year, Sugarloaf Mountain Amphitheatre is also partnering with the 2018 SamJam Bluegrass Festival as an extension of its annual series. Held Aug. 29 through Sept. 2 at the Pike County Fairgrounds, the festival provides a second chance to see Rhonda Vincent & The Rage, as well as other bluegrass bands such as Tim Strong & Kentucky Ridge, Flatt Lonesome and The Grascals.
"It's the music of the hills," says Smith. "It's raw, honest music."
— Jordana Joy

5968 Marietta Rd., Chillicothe 45601, 866/775-0700, tecumsehdrama.com

Photo Credits: Cincinnati Pops: Courtesy of Cincinnati Pops; Holmes County Open Air Museum: Courtesy of The Inn at Honey Run; Hamilton: Joan Marcus; Rhonda Vincent: Courtesy of Rhonda Vincent