Travel
102 Days and Nights of Summer 2021
Our summer guide is here to help you make the most of the season, whether you want to hit the trails, make a splash or enjoy a day in the sun.
May 2021
BY Kelly Powell & Hallie Rybka | Photo by Larry Hamill
May 2021
BY Kelly Powell & Hallie Rybka | Photo by Larry Hamill
Get Immersed in Nature's Playground: Spanning 2 acres at the Franklin Park Conservatory and Botanical Gardens, the Scotts Miracle-Gro Foundation Children's Garden blossoms with fuel for your imagination. The Columbus attraction features a Nature Play Zone, a Canopy Walk, pocket gardens, a wetland boardwalk and more interactive fun. fpconservatory.org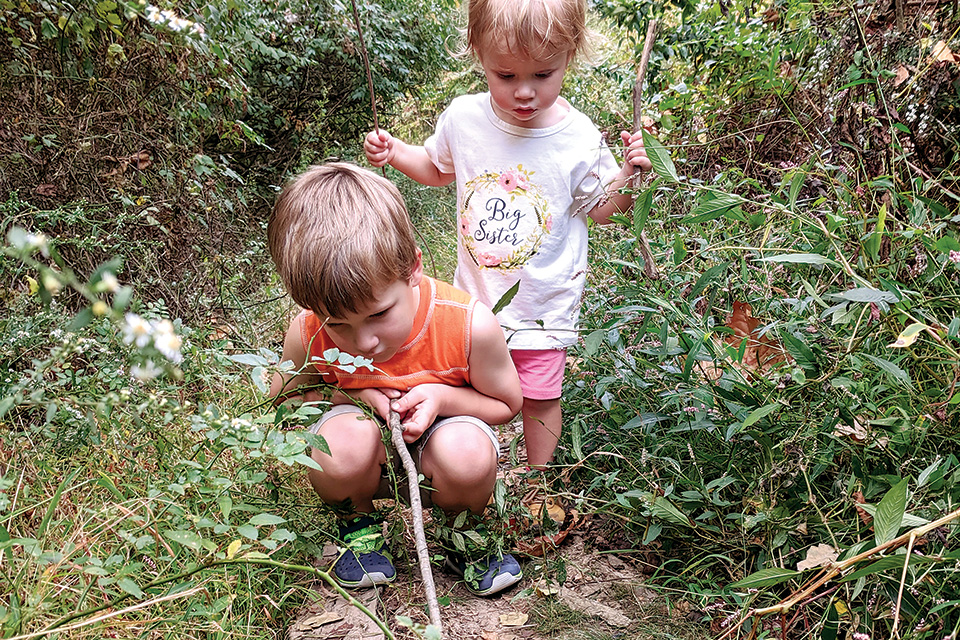 May 28: Kick off summer with a flourish with StoryWalk at California Woods in Cincinnati. Throughout May, families can follow the Ridge Loop Trail at California Woods Nature Preserve on a self-guided walk to read Julia Rawlinson's children's book Fletcher and the Springtime Blossoms, an endearing story about friendship. Through May 31, cincinnatiparks.com

Make A Splash: With 39 access points, you can find a new adventure each time you paddle on the Maumee River Water Trail. Stretching 107 miles from the Maumee Bay to the Ohio-Indiana border, the trail connects six metroparks, three wildlife areas and three state parks — including Mary Jane Thurston State Park, which offers great stream fishing as well as remnants of the old Miami & Erie Canal. metroparkstoledo.com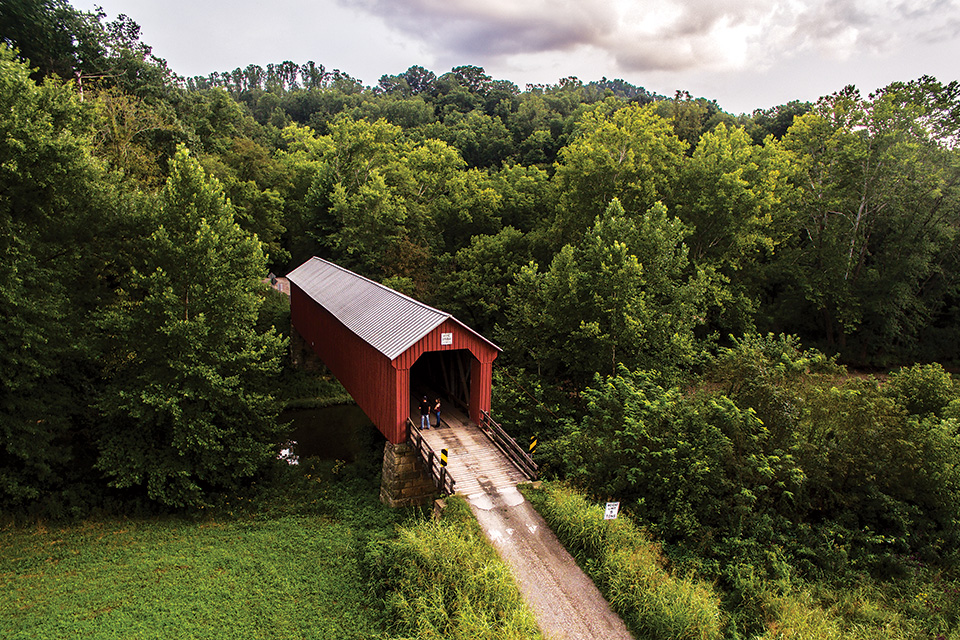 Go Where History Meets Scenic Beauty: Mail Pouch Tobacco barns, covered bridges and scenic campgrounds all have a place along southeast Ohio's National Forest Covered Bridge Scenic Byway. Drive 35 miles along the Little Muskingum River from Marietta to Woodsfield to explore the beautiful countryside, the 1879 Hune Covered Bridge, the historic Ring Mill House and more. fs.usda.gov/wayne

Get Pedaling:
Cycle 75 miles of bikeway on the Great Miami River Trail, as it follows its namesake river. Part of the Miami Valley Trails network, the collection of paths (the longest stretches from Franklin to Piqua) passes through parkland, historic towns and charming cities, including Tipp City and Dayton. Pick any stretch of the paved, multi-use trails and get moving!
miamivalleytrails.org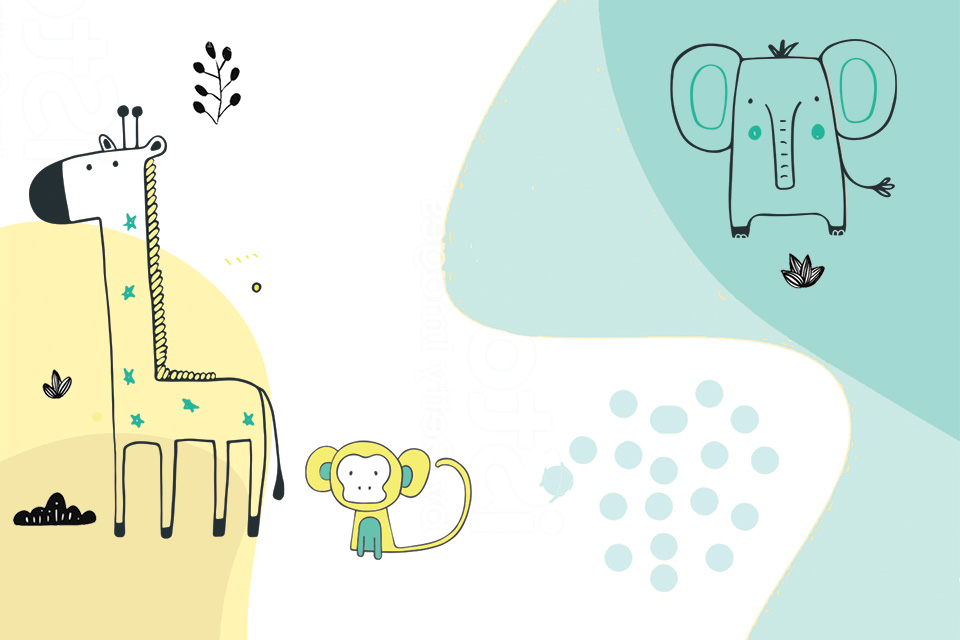 Go Wild:
These attractions allow travelers to get up close to animals you don't see every day in Ohio.
Click here for
5 Ohio Animal Attractions
.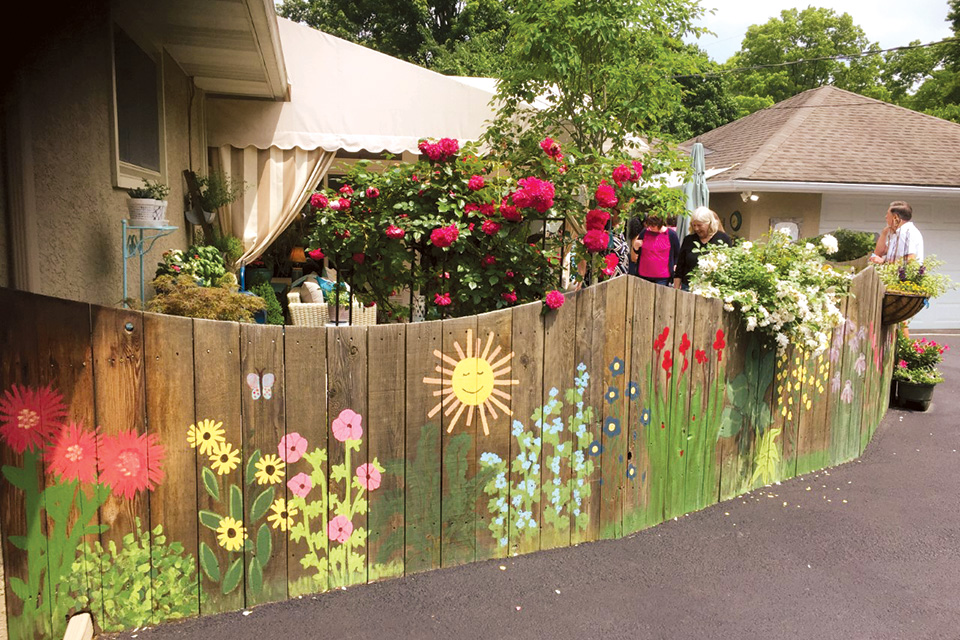 June 6:
Take the Bexley House & Garden Tour, featuring 11 exterior locations that provide a focus on outdoor living. This year's theme, "There's no place like home," celebrates the Columbus suburb's beautiful gardens, patios, yards and decks. Live music and artists add extra color to the tour.
bexleywomen.org
June 9:
With the city lights of downtown Cleveland twinkling behind you and a Lake Erie breeze, "Candlelight Open Air: Chopin's Best Works" provides an intimate evening bathed in warm light. The beautiful solo piano performance brings music to the front lawn of the Great Lakes Science Center.
June 9–10, feverup.com/cleveland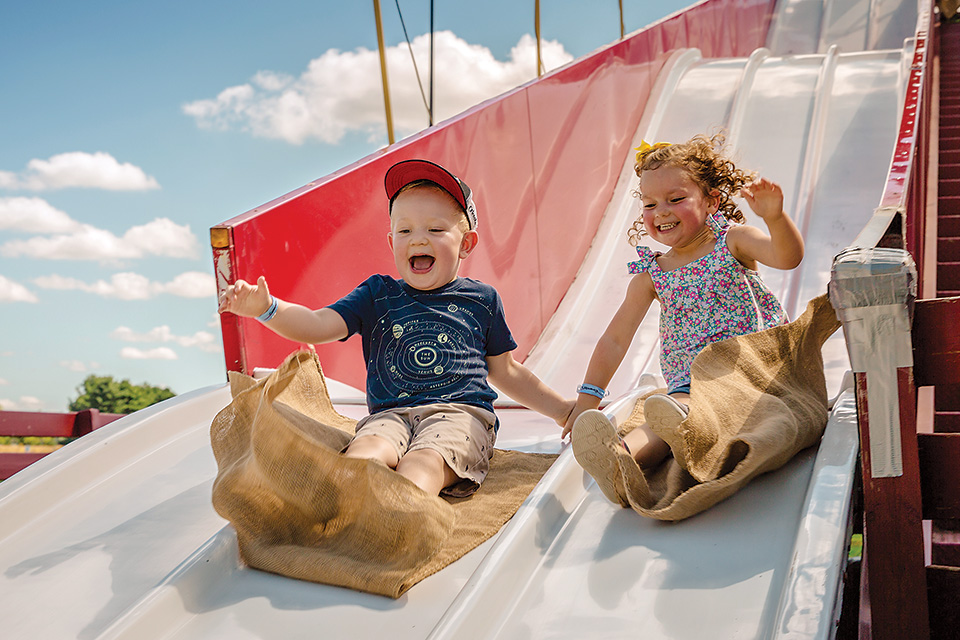 Have Fun on the Farm:
A family farm in Yellow Springs, Young's Jersey Dairy welcomes visitors to enjoy an "udderly" good time, with daily cow milkings and fun attractions such as a goat petting zoo. Check out the batting cages, mini golf and barrel rides, then wrap up the day at the ice cream shop, where the treats are made on-site.
youngsdairy.com
June 17:
Take a walk on the wild side at Zootanical, which offers gourmet bites and drinks at Bowyer Farm. The Cincinnati Zoo & Botanical Gardens' 650-acre property in Warren County builds on its conservation efforts with restored wetlands and native plants and features a new Cheetah Run facility.
cincinnatizoo.org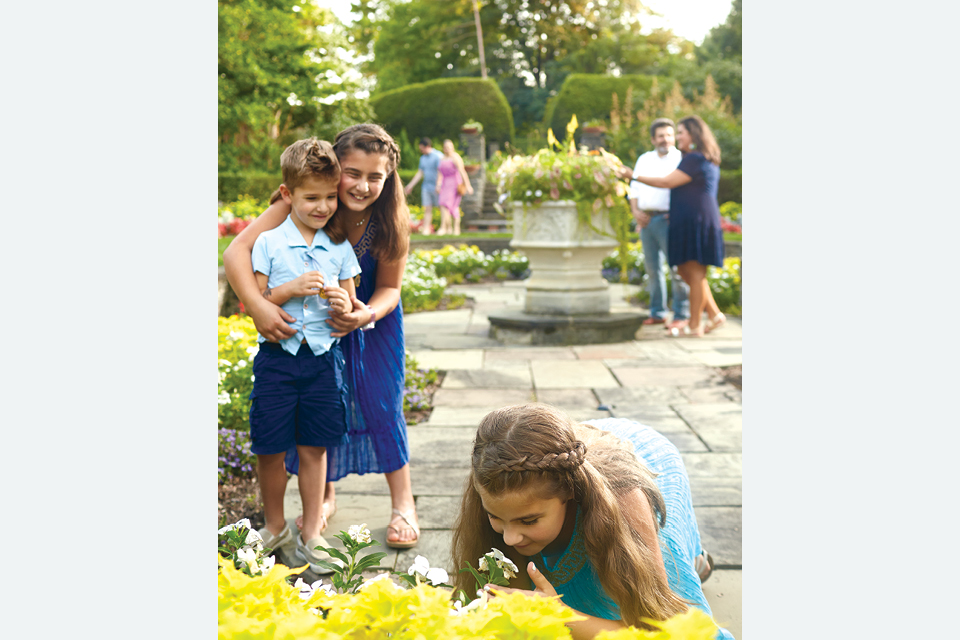 Historic Estate:
A beautiful 47-acre property in Mansfield, Kingwood Center Gardens beckons visitors with its lush grounds and historic mansion.
Click here to explore
What's New at Kingwood Center Gardens
.
Let Your Imagination Run Wild:
It's fitting to find Dorrian Green next to Columbus' Center of Science and Industry — both are destinations for all ages to play and learn. Our capital city's newest park (named after Franklinton native and longtime public servant Dorrian Green) features butterfly and pollinator gardens and an interactive fountain. A kinetic sculpture titled "The Spectrum Tree" celebrates Isaac Newton's discovery that sunlight contains the entire spectrum of colors.
sciotomile.com
June 18:
In rural America around the mid-1800s, music was a centerpiece of family entertainment — and the washboard added its own rhythm. Celebrate the 20th anniversary of the Washboard Fest with music, a parade and activities for kids in Logan, the home of the Columbus Washboard Co.
June 17–19, explorehockinghills.com
Enjoy Lake Life in Clermont County:
Spanning 2,610 surface acres, Harsha Lake offers adventures on both land and water at southwest Ohio's East Fork State Park. Take advantage of the six boat ramps, plenty of fishing and a 1,200-foot sand beach perfect for swimming and sunbathing. The 32-mile perimeter trail offers great lake views, while the state park features an additional 46 miles of backcountry treks.
parks.ohiodnr.gov/eastfork
Grab your Binoculars!:
Watch our feathered friends take flight along the Lake Erie Birding Trail. Stretching across northern Ohio from Maumee State Forest in Swanton to Geneva-on-the-Lake, the trail points out top sites and short loop trails, so you can enjoy the numbers and diversity of birds that fill our woodlands, marshes and fields.
ohiodnr.gov
June 19:
Pig out at the Pork Rind Heritage Festival in downtown Harrod, bringing nightly live music, a cruise-in car show, a raffle announcement, a 5K race and a lively parade. Enjoy its namesake snack as well as traditional festival fare.
June 18–19, porkrindfest.com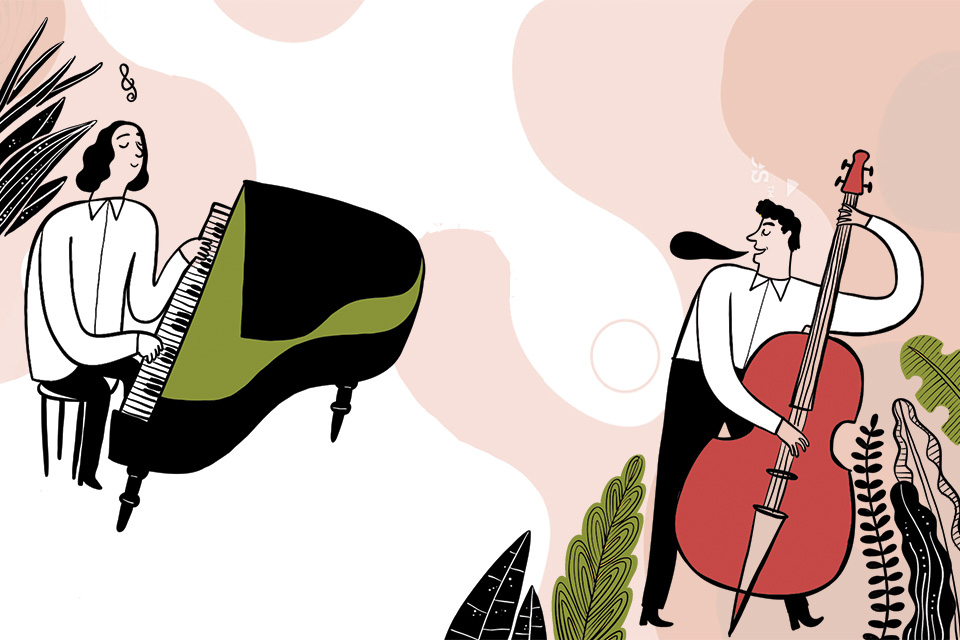 Summer Sounds:
These outdoor music venues across the state are the perfect destination to enjoy your favorite artist or discover a new one. Click here for
5 of Ohio's Best Outdoor Music Venues
.
June 25:
History buffs and architecture aficionados should head to downtown Bellaire for the Great Stone Viaduct 150th Celebration Festival. The event, which kicks off with a car show on Friday, honors the iconic stone arcade bridge structure and Belmont County's rich railroad history.
June 25–27, visitbelmontcounty.com
Make Waves at Indian Lake:
Sure, we love our Great Lake, but Logan County's Indian Lake is a hot summer destination, too. Billed as "The Midwest's Million Dollar Playground" during the 1920s, the 5,000-surface-acre inland lake with three swimming beaches continues to offer tubing, water skiing and boating, as well as camping and hiking on land.
parks.ohiodnr.gov/indianlake
Pack Your Trail Mix!:
Follow more than 70 miles of trails (including the 12 mile-mountain bike trail) at Oak Openings Preserve Metropark, as they weave through sand dunes, wet prairies, pine forests and oak savannas. Spanning 5,000 acres, Toledo's largest metropark features an impressive range of ecological diversity — from the habitats down to the smallest creatures.
metroparkstoledo.com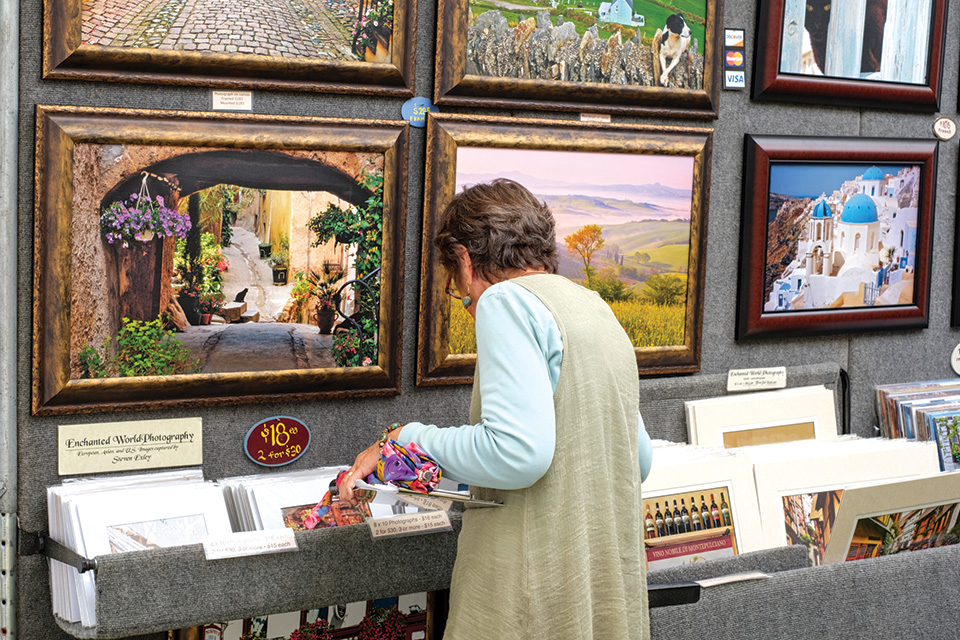 June 27:
Each summer, the Crosby Festival of the Arts takes over the Toledo Botanical Garden, making it one of the most scenic fine arts shows in Ohio. With its 55th anniversary underway, it's also the state's oldest outdoor juried arts festival. Swing by to enjoy the beautiful artwork, local food and live music.
June 25–27, crosbyfest.com
Reach New Heights!:
Climb the Coastal Observation Tower at the Lake Erie Bluffs in Lake Metroparks. With multiple viewing platforms, visitors can take in the sights and sounds of the lakefront from 360 degrees. Catch a glimpse of the lake and its surrounding woods, fields and wetlands, as well as the variety of wildlife that calls the park home.
lakemetroparks.com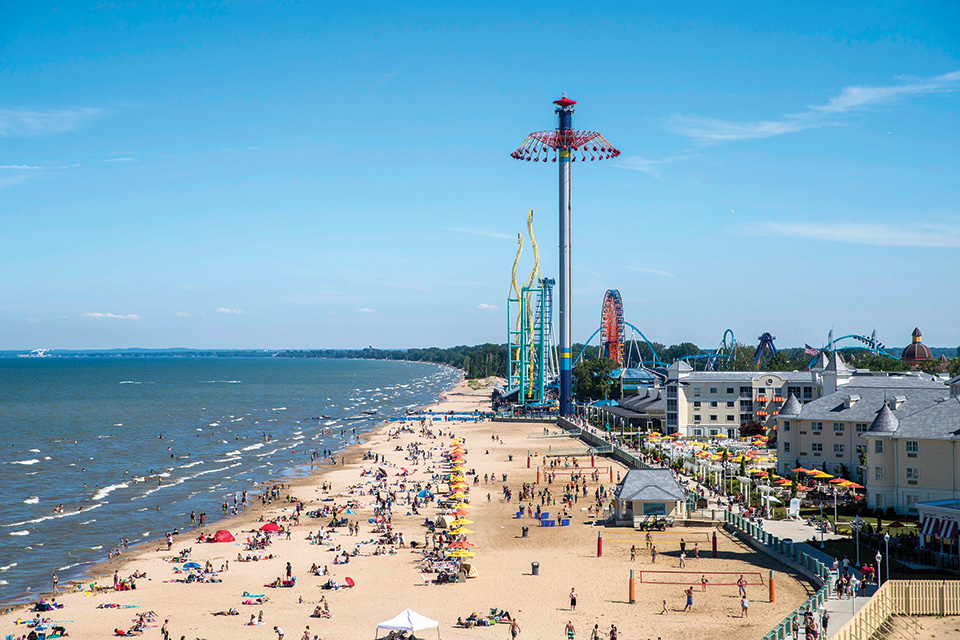 Catch a Thrill at Cedar Point:
Hailed as the roller coaster capital of the world, Cedar Point has been provoking merry screams for generations. The Sandusky amusement park is celebrating its 150th anniversary June 26 to Aug. 15 with special events, themed treats and the same great rides we've come to love. (Make it a weekend trip and soak up the sun on the mile-long Cedar Point Beach!)
cedarpoint.com
July 2:
Ohio's largest fireworks display returns during Red, White & Boom! Though it might feel different this year, you can still enjoy live music, great food and the grandiose Independence Day show as it illuminates the sky above downtown Columbus.
redwhiteandboom.org Note: This event has been postponed until later in the year.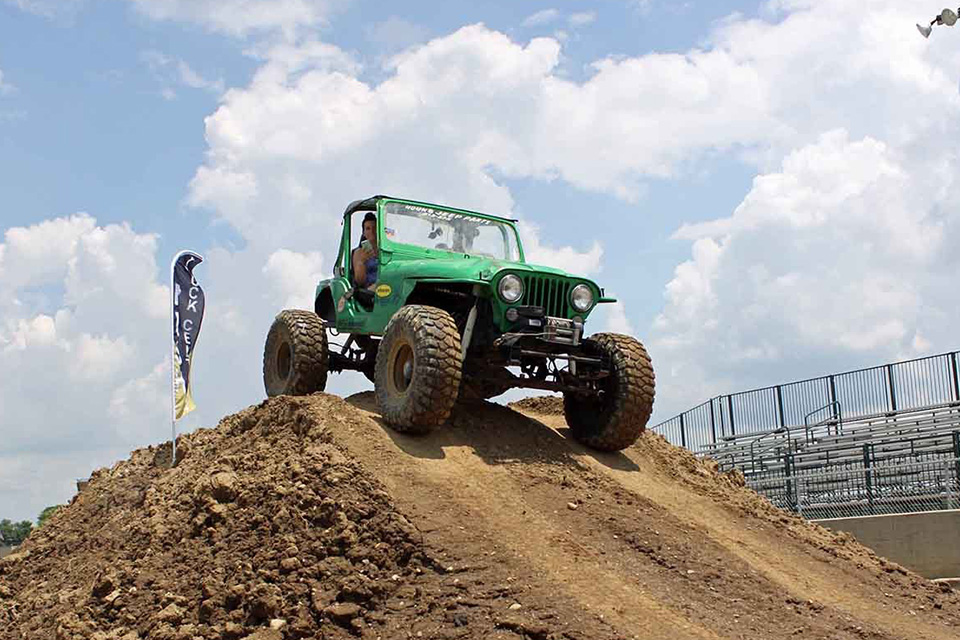 July 3:
Rev up your engines and get your "Jeep wave" ready for the Ohio Jeep Fest at the Ross County Fairgrounds. Take the Trail Rated Challenge and test your skills, participate in the Jeep show, or simply enjoy obstacle courses, mud pits, food and family-friendly fun.
July 2–4, ohiojeepfest.com
July 4:
Make a new Independence Day tradition by visiting the National Veterans Memorial and Museum to discover stories of our nation's veterans, from the Revolutionary War through today. The thought-provoking museum in Columbus offers interactive exhibits and highlights poignant glimpses of life on and off the battlefield.
nationalvmm.org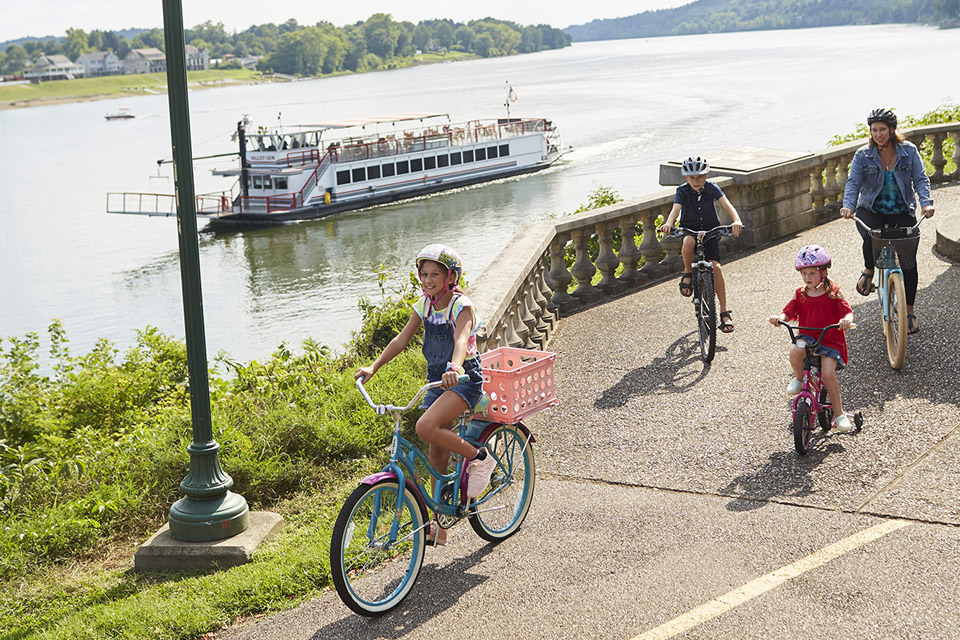 Rivertown Tour:
An excursion on the Valley Gem sternwheeler is the perfect way to explore the history and charm of Marietta. Click here to read about the
Valley Gem Sternwheeler
.
Find Inspiration in Nature:
Dayton's Wegerzyn Gardens MetroPark is a great destination for all ages to interact with nature, from the Children's Discovery Garden to the beautifully curated designs sure to motivate even the casual gardener. Then, get immersed in the natural diversity of the wooded Marie Aull Nature Trail, the Swamp Forest Boardwalk and the Stillwater River Corridor.
metroparks.org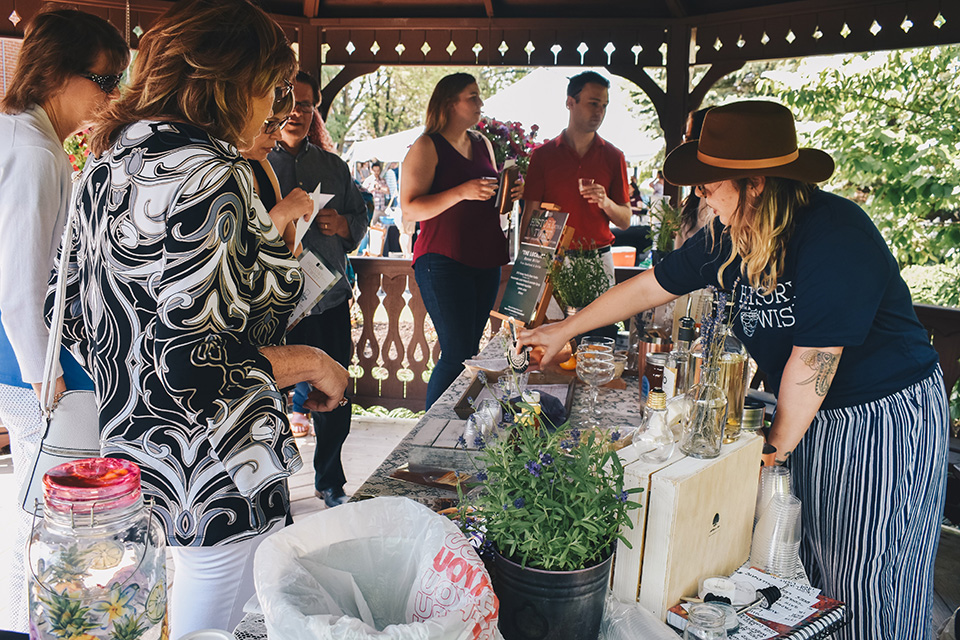 July 16:
Take your history on the rocks at the Hancock Historical Museum's History with a Twist: Craft Cocktail Competition. Sample mixed drinks while enjoying live music and appetizers at the kickoff on June 26. Through Aug. 20, Findlay establishments will continue to serve drinks up as they compete for best cocktail infused with history!
June 26–Aug. 20, hancockhistoricalmuseum.org
Paddle Down the Mohican River:
Don't rock the boat … or the canoe. Mohican Adventures, located down the road from the entrance to Mohican State Park in Loudonville, has been a summer destination since 1974. Two excursions are available — one 7 miles and the other 15. Rafts and inner tubes are an option for those seeking a leisurely float downstream.
mohicanadventures.com
July 25:
Celebrate Christmas in July — we double dog dare you! The 1983 holiday film is immortalized year-round at Cleveland's A Christmas Story House & Museum, where revelers can enjoy tours of the home (restored to its movie splendor) and overnight stays. Across the street, the museum features original props, costumes, memorabilia and rare behind-the-scenes photos.
achristmasstoryhouse.com
July 31:
From driftwood to sea glass, treasures can be found along the Lake Erie shore. Whether you take part as a contestant or come to be inspired, get in touch with your crafty side at Vermilion's All Washed Up driftwood art contest, which returns this summer to showcase creative displays using natural items collected from our beaches.
mainstreetvermilion.org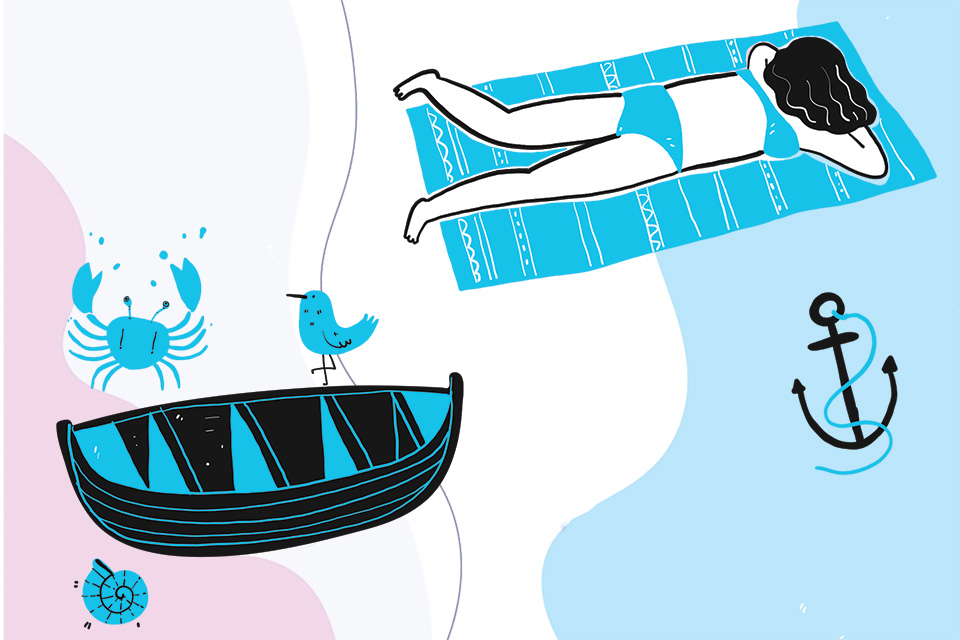 Along the Water:
The days of summer are hot! Cool off with these events that make a splash on our state's rivers and lakes. Click here for
5 Great Summer Events
.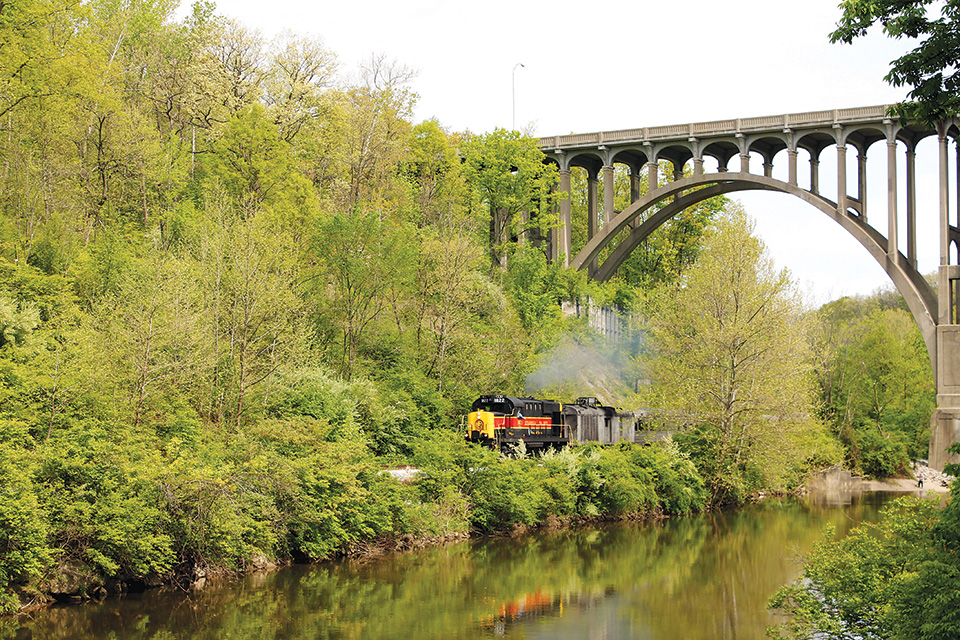 All Aboard!:
Two new programs join the summer schedule for the Cuyahoga Valley Scenic Railroad, which has been providing excursions for nearly 50 years. Hit the Cuyahoga Valley National Park to bike, hike, kayak and run with The Explorer program, or make it an evening with the Cleveland Dinner & Event Train aboard the historic Zephyr dining cars.
cvsr.org
Aug. 6:
Take your paintbrushes and head outdoors! The Grange Insurance Audubon Center's Central Ohio Plein Air Painting Competition gives artists a place to flex their skills, with their work remaining on display through Sept. 25. The Columbus sanctuary also presents "Relationships with the Natural World (Karen Albanese Campbell)," July 9 through Sept. 17.
August 6–7, grange.audubon.org
Get Your Steps In:
Gear up for a multiday hiking and backpacking trip at Tar Hollow State Park within Tar Hollow State Forest. Traverse the 21-mile Logan Boy Scout Trail or a section of Ohio's Buckeye Trail, then break for lunch at one of four picnic areas throughout the park. Ready to really dive in? Set up camp at one of the park's 71 electric or 11 nonelectric sites.
tarhollowstatepark.com
Calling All Nature Lovers!:
Taking a stroll down the boardwalk at Beaver Marsh is a photographer and birdwatcher's dream. The Cuyahoga Valley National Park site showcases the region's diverse scenery and creatures, including turtles swimming among lily pads, beavers nibbling on branches and tree swallows catching insects in midair.
nps.gov/cuva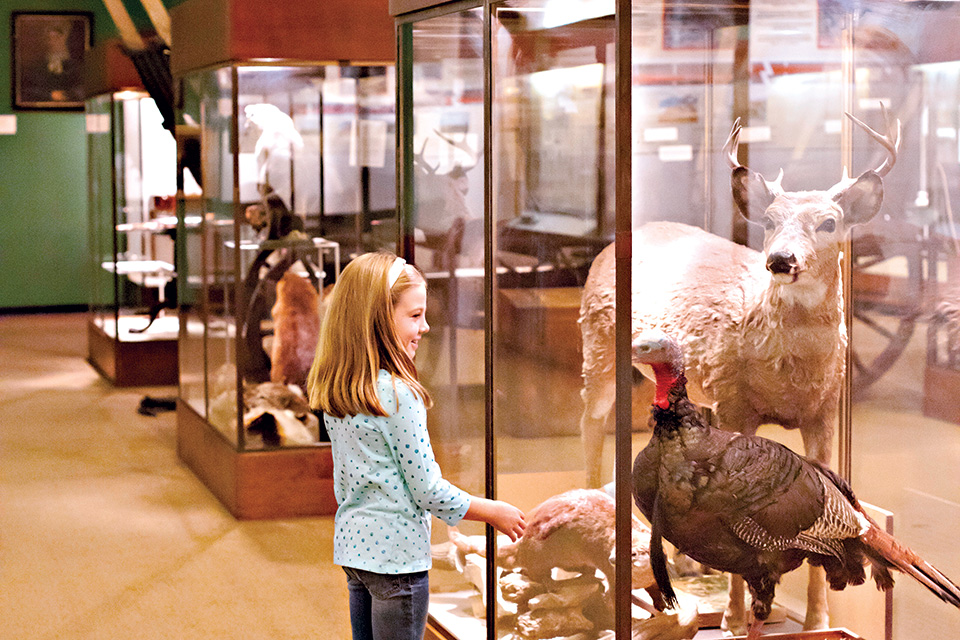 Aug. 7:
Early Ohio history and life along the river are integral to exploring Marietta. Visit Campus Martius Museum during its free Museum Day celebration, where music, storytellers and re-enactors dive even deeper into this charming community.
mariettamuseums.org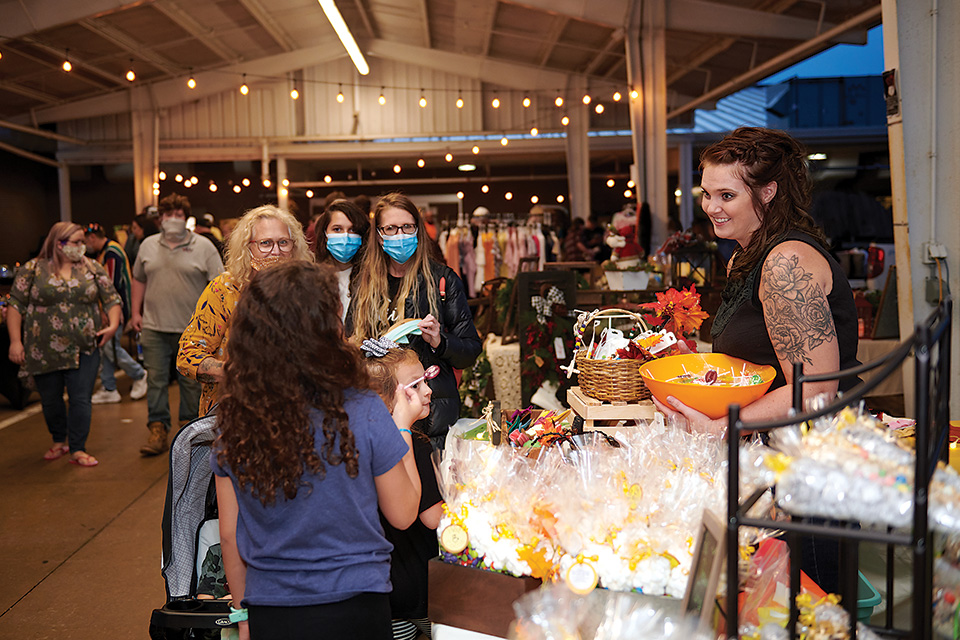 Aug. 13:
Lace up your running shoes for the G.L.O. 5K and the Moonlight Market at Hartville Marketplace and Kitchen. Following the race, head to the outdoor pavilion to experience the open-air market, offering live music, food trucks and shopping for handcrafted and vintage items. A fireworks display caps the evening.
hartvillemarketplace.com
Get Away with the Whole Family:
Hueston Woods State Park has it all. Find outdoor adventures on the 12 miles of hiking trails and 625-acre lake, then test your skills on the disc golf course as you play using frisbees instead of balls and clubs. Inside the Hueston Woods Lodge, fuel up at The Smokehouse, unwind with cocktails at the Johnny Appleseed Lounge or snack poolside at The Outback Shack.
huestonwoodslodge.com
Marvel at Union County's Covered Bridges:
The bright red Pottersburg Bridge is one of seven charming covered bridges found in central Ohio. A drive along the Big Darby Plains Scenic Byway leads you to them and other historic sites. Take a scenic drive, stretch your legs on the nearby trails, and don't forget to snap a picture!
visitunioncountyohio.org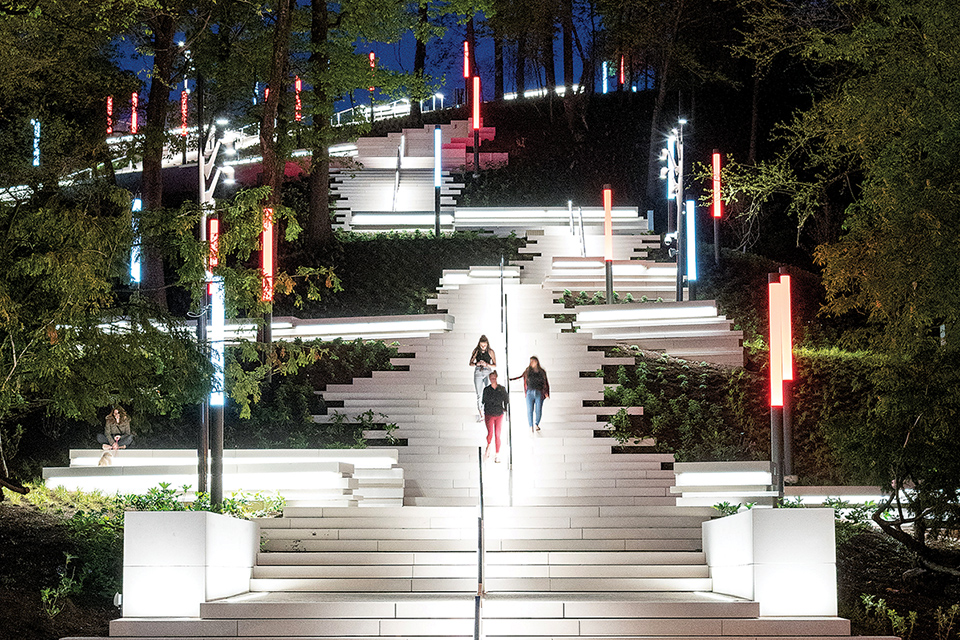 Artistic Expression:
Whether you're looking for an inspired moment or seeking a new way to get active, the Art Climb at the Cincinnati Art Museum is there for your next step. Click here to read about
Cincinnati's Art Climb
.
Aug. 21:
Calling all railroad enthusiasts! The Rail Festival returns to Dayton's Carillon Park with the locomotive fun you've come to expect, such as rides on the miniature train, historical displays and train merchandise. See model train displays, including G-gauge garden models and tiny N-scale cars.
Aug. 21–22,
railfestival.com
,
daytonhistory.org Note: This event has been canceled for 2021.
Get Your Float On:
A weekend trip to the Hocking Hills is sure to be filled with hiking and outdoor adventures. Take a moment to relax with a leisurely float down the Hocking River. Hocking Hills Adventures offers river trips by canoe, kayak and raft, as well as not-so-lazy river tubing on an approximately 5-mile stretch.
hockinghillscanoeing.com
Aug. 28:
Of course you expect to see the giraffes, bears, elephants and tigers at the Toledo Zoo & Aquarium. But what about those smaller creatures that creep, crawl, flutter and fly? Kids can learn about them, too. Scheduled for Aug. 28, BugFest pays tribute to the insect world and the critters' importance to the environment — even the creepy crawlies!
toledozoo.org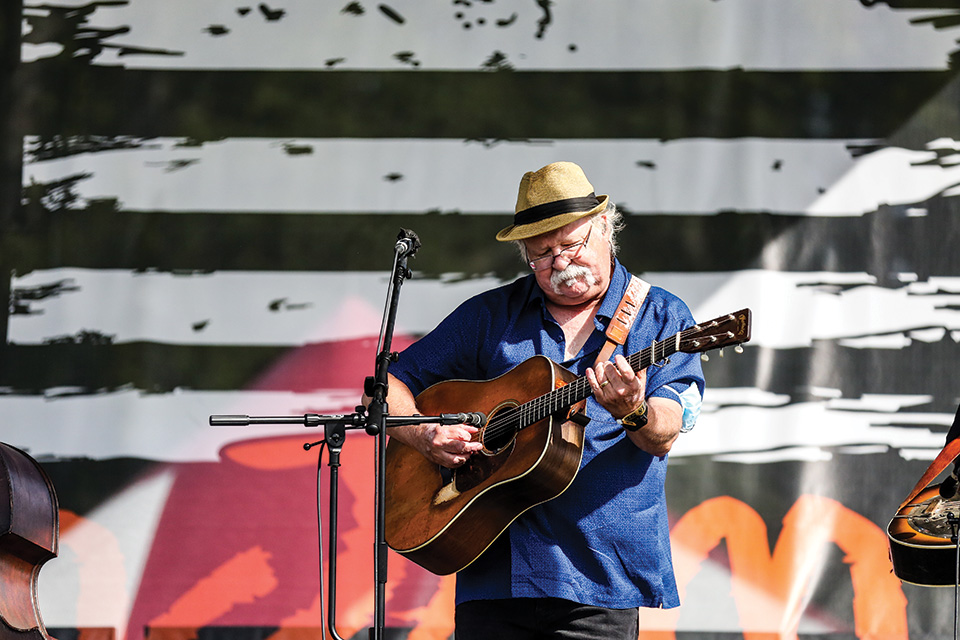 Sept. 1:
As summer is winding down, the tunes stay hot at the SamJam Bluegrass Festival in Piketon. Check out a full lineup of artists, including the Steeldrivers, Doyle Lawson & Quicksilver, Lou Reid, Terry Baucom and Carolina, Dan Tyminski and more. Sept. 1–5,
samjambluegrass.com
Sept. 3:
Meet the makers at Hale Farm & Village's annual Made in Ohio Art & Craft Festival. Browse Buckeye State artisans offering jewelry, soaps, lotions, quilts and more. Enjoy food, demonstrations of skills from days gone by, and exploring the grounds and historic buildings at this living history destination in Summit County. Sept. 3–5,
madeinohiofestival.org
Sept. 5:
Keep the rhythm going as the Summer Concert Series presents Vaughn Wiester's Famous Jazz Orchestra at Ariel-Foundation Park's Schnormeier Event Center in Mount Vernon. Hear the sounds of Woody Herman, Stan Kenton, Duke Ellington and more big band greats performed by the 22-piece orchestra.
arielfoundationpark.org