Travel
| Amish Country
10 Sweet Stops in Ohio's Amish Country
The farm-centered, family-focused way of life in these rural parts of Ohio is reflected in the foods you'll find there. Here's where to pick up pies, doughnuts, chocolates and more.
March/April 2023
BY Jim Vickers | Photo by Cody York
March/April 2023
BY Jim Vickers | Photo by Cody York
Boyd & Wurthmann Restaurant: It is rare when dessert is reason enough alone to visit a restaurant, but that's the case with this Berlin spot. Of course, there are plenty of other delicious foods to try here — the hot roast beef sandwich with mashed potatoes and gravy being one of them. Just be doubly (maybe even triply) sure you save room for pie. Boyd & Wurthmann Restaurant started as a grocery store in 1938. Not long after, its owners installed a lunch counter. Today, you can still grab a seat at the counter or in one of the booths in the cozy dining area. The pies have long been part of the restaurant's pedigree. Bryl Wurthmann, the wife of co-owner Herman Wurthmann, originally made them, and some of her recipes are still in use. The "Homemade Pies" board lists more than a dozen flavors, from Dutch apple to pecan to peanut butter. 4819 E. Main St., Berlin 44610, 330/893-4000, boydandwurthmann.com

Dutch Valley Restaurant and Bakery: Dutch Valley Restaurant in Sugarcreek draws big crowds with its homestyle meals that include favorites like broasted chicken, noodles and mashed potatoes, but don't overlook its sweet side. Following your meal, you can also visit the adjoining Dutch Valley Bakery and take home fresh-made treats to enjoy later. Any of the bakery's fresh-made pies or cookies, such as snickerdoodle or chocolate chip, are solid choices. (There are also take-and-bake pies and cookie dough for sale in a cooler near the bakery case.) If you're looking to try something a little different, go with the whoopie pies, an Amish Country favorite. The traditional version consists of a cream filling Dutch Valley makes only for this treat sandwiched between two pillowy rounds of chocolate cake. (The bakery also had chocolate-chip-cookie whoopie pies and a seasonal red velvet cake version when we visited.) 1343 Old Route 39 NE, Sugarcreek 44681, 330/852-4627, dhgroup.com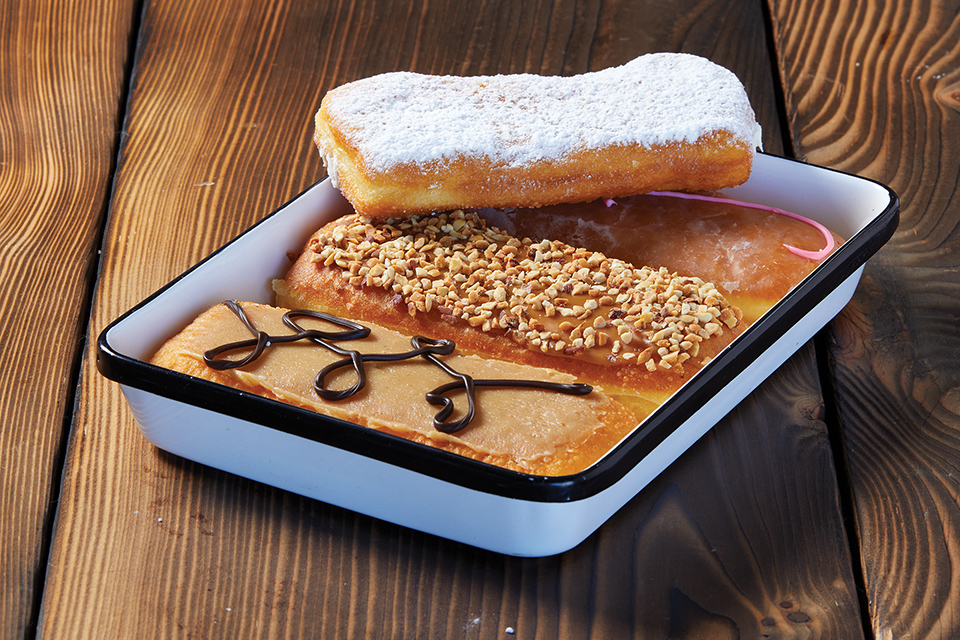 Kauffman's Country Bakery: This bakery has an enviable location just across from Heini's Cheese Chalet, a destination that draws travelers by the busload to load up on blocks of cheese, after first having a chance to sample the selection of fun flavors. Yet Kauffman's is a destination of its own as one of the largest bakeries in the area as well as a market and cafe that serves ice cream and drinks that make visiting all the sweeter. (The latter range from ice cream sodas and root beer floats to fruit smoothies and milkshakes.) The baked goods available span a variety of Amish Country favorites — pastries, doughnuts, fry pies and breads — but also include some unexpected specialties. (Holiday-season offerings like stollen and fruitcakes are sold here year-round.) On an average day, the bakery makes about 200 dozen doughnuts, including a variety of delicious creamsticks. 4357 U.S. Route 62, Millersburg 44654, 330/893-2129, kauffmanscountrybakery.com

Hartzler Family Dairy: The Hartzler family has been farming in Wayne County since the 1950s. Hartzler Family Dairy founder Harold Hartzler bought property in Wooster in 1990 to build a milk-processing plant. Six years later, the family opened a store at the facility that welcomes visitors to experience the fruits of Hartzler's conscientious approach to farming and creating the products that bear its name. Crops are grown using sustainable farming practices, cows never receive artificial hormones and products are minimally processed. A trip to the Hartzler dairy shop lets you taste those results by way of ice cream that is available by the scoop or in pints and quarts. Staple and rotating flavors include traditional choices as well as fun creations like Trip to the Dentist (chocolate ice cream with Reese's cups) and Chicken Feed (vanilla ice cream with butterscotch, homemade brownie pieces and almonds). 5454 Cleveland Rd., Wooster 44691, 330/345-8190, hartzlerdairy.com/dairy-shop



Miller's Creamery: What's better than a scoop or two of great ice cream? How about a boat filled with scoops of five different flavors? Miller's Creamery, which has locations in downtown Millersburg and downtown Dover, offers customers the opportunity to create an ice cream flight from its 16 hand-dipped options. Once you've decided to take the plunge, the tough part may be figuring out which ones to make part of your taste tour. If five scoops seem a bit daunting, how about some ice cream nachos? The shareable offering comes with a side of sugar-cone-like "chips" and a mound of soft-serve ice cream in one of eight inventive preparations (or select from a list of available toppings). Of course, you can always opt for the old-school, one-, two- or three-scoop cone, and you won't be disappointed. 211 W. Third St., Dover 44622, 330/364-4999; 105 W. Jackson St., Millersburg 44654, 234/301-9004, millerscreamery.com

Troyer's Sweet Shoppe: Open since April 2022, Troyer's Sweet Shoppe is one of the newer additions to downtown Millersburg, but there are over six decades of history behind the place. Owner Verna Troyer's grandmother began selling candies in 1960, starting with homemade caramels. In the early 1980s, the candy-making mantle was passed on to a second generation, who then taught the third generation. Verna now carries on that tradition, taking what was formerly a home-based business into a retail space in the center of downtown. Pay a visit, and you're sure to find something you'll love. The prepackaged containers of made-on-site candies cover more than a dozen familiar favorites, from cherry cordials and mint patties to buckeyes and "Take 3" bars (a mix of pretzel, peanut butter and caramel dipped in chocolate). The shop also sells turtles, truffles, caramels, fudge and Crunchy Butter Puffs. 4 E. Jackson St., Millersburg 44654, 234/301-0708, troyerssweetshoppe.com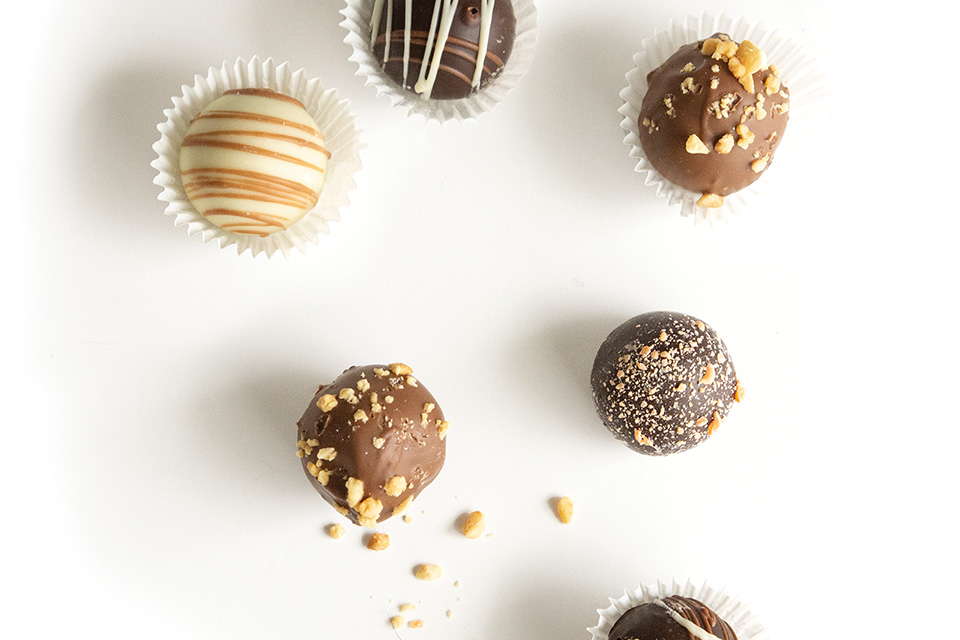 Coblentz Chocolate Co.: From the moment you step across the front porch and through the doors of this Walnut Creek favorite, you know you're in for something special. Coblentz Chocolate Co. has a warm and elegant atmosphere that invites browsing, and you'll be doing plenty of that after you see the glass cases filled with row upon row of handcrafted confections. The neatly organized selections range from caramels dipped in milk or dark chocolate (both are available topped with sea salt) to maple nut, chocolate and vanilla creams to buckeyes, peanut butter cups and nut clusters. That's before you even step around to the case housing Coblentz's variety of delicate, handmade truffles crafted using milk and dark chocolates and in flavors such as peanut butter, tiramisu, mint and orange. The knowledgeable and friendly staff members here are happy to answer any questions and add to the experience of visiting. 4917 Walnut St., Walnut Creek 44687, 800/338-9341, coblentzchocolates.com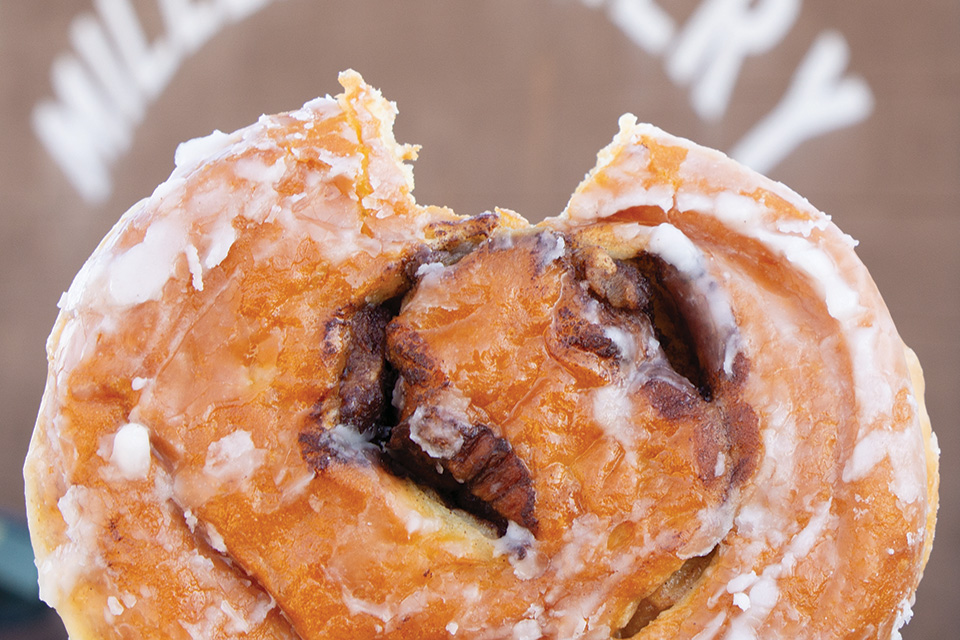 Miller's Bakery: A visit to this Holmes County favorite requires a detour off the main artery of state Route 39, but it's a rewarding drive that takes you past picturesque farm fields and up a township road to a simple brown building that would be easy to miss if not for the cars that routinely fill its small, gravel-covered parking lot. Although the selection here is not as large as other bakeries in the area, there are good reasons to make the trip. One is the lineup of cheese tarts — a signature item loaded with rich pie filling and baked in muffin tins. Ten varieties are available: apple, cherry, lemon, strawberry, black raspberry, red raspberry, blueberry, pecan, pineapple and plain. Another can't-miss item is the bakery's enormous apple fritters, a beautifully glazed and flavorful treat that ensures you'll be making a return trip. Cash only; 4280 Township Rd. 356, Millersburg 44654, 330/893-3002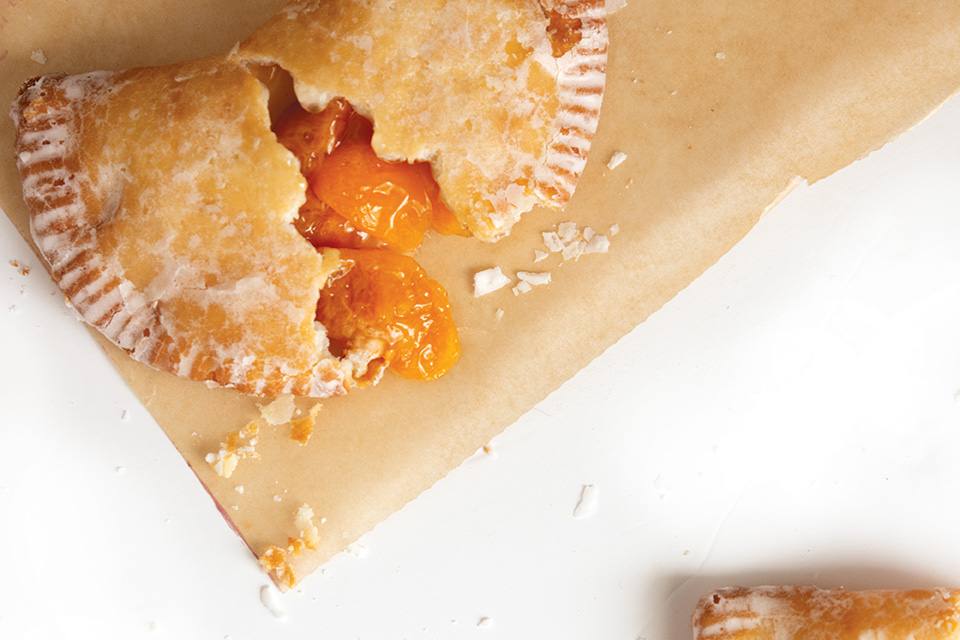 Hershberger's Farm & Bakery: Beginning March 1 each year, parents bring their little ones to Hershberger's Farm & Bakery for a farm-animal petting zoo filled with such variety it could make Old MacDonald sing the blues. For a small additional fee, you can buy vegetables to feed the animals by hand, and the opportunities for adorable photos are seemingly boundless as wide-eyed kids wind their way through the inviting and fun space. But don't overlook the on-site bakery and country store, which along with a variety of produce, noodles and other products is stocked with a delectable selection of fresh baked goods. Choose from enormous creamsticks and fluffy cinnamon rolls, iced carrot cake and chunky oatmeal deluxe cookies. The fry pies — pie crust stuffed with fruit filling, then fried and glazed — are made on-site using fresh seasonal or frozen fruit and available in more than a dozen flavors. 5452 St. Rte. 557, Millersburg 44654, 330/674-6096, facebook.com/hershbergers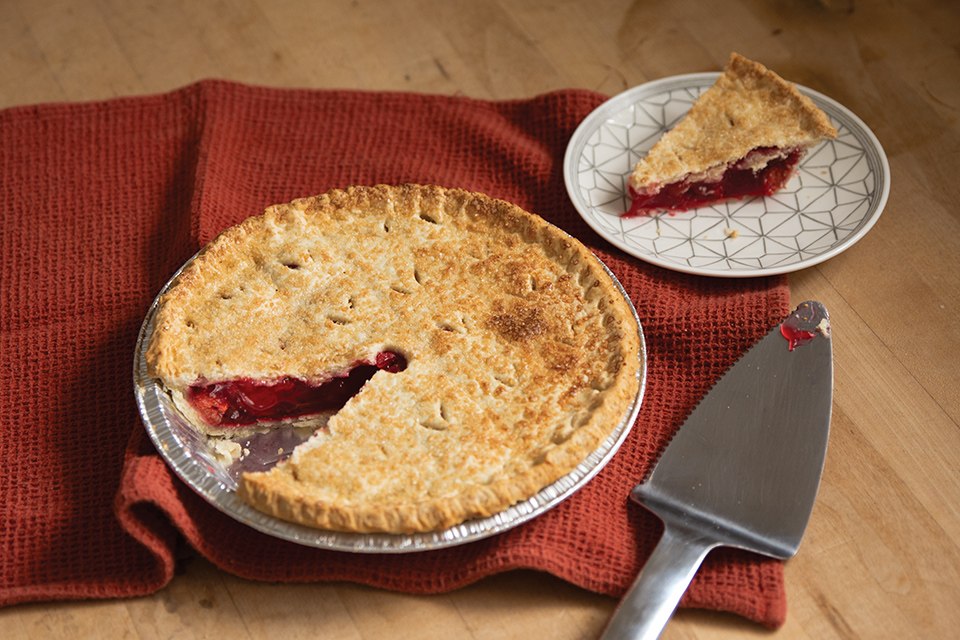 Der Bake Oven Bakery & Cafe: Although it has been in the same Berlin location for around three decades, Der Bake Oven Bakery & Cafe seems like it would be equally at home in a trendy city neighborhood. The light-colored interior gives the place the feel of a metropolitan cafe as much as it does a country bakery, and customers here get the best of both. The breakfast menu includes biscuits with sausage gravy, pancakes and French toast as well as gourmet avocado toast and yogurt parfaits. Lunch spans salads, small plates and sandwiches that include comfort classics like gooey grilled cheese and smoked pulled pork. The made-from-scratch baked goods are artfully displayed in glass cases with each item's name written across the front in looping letters. Der Bake Oven is known for pies, with country classics like Dutch apple and cherry among the choices available. 4766 St. Route 39, Berlin 44610, 330/893-3365, derbakeoven.com

--

Other Food Favorites in Ohio's Amish Country
While you're exploring, check out these other spots throughout northeast Ohio.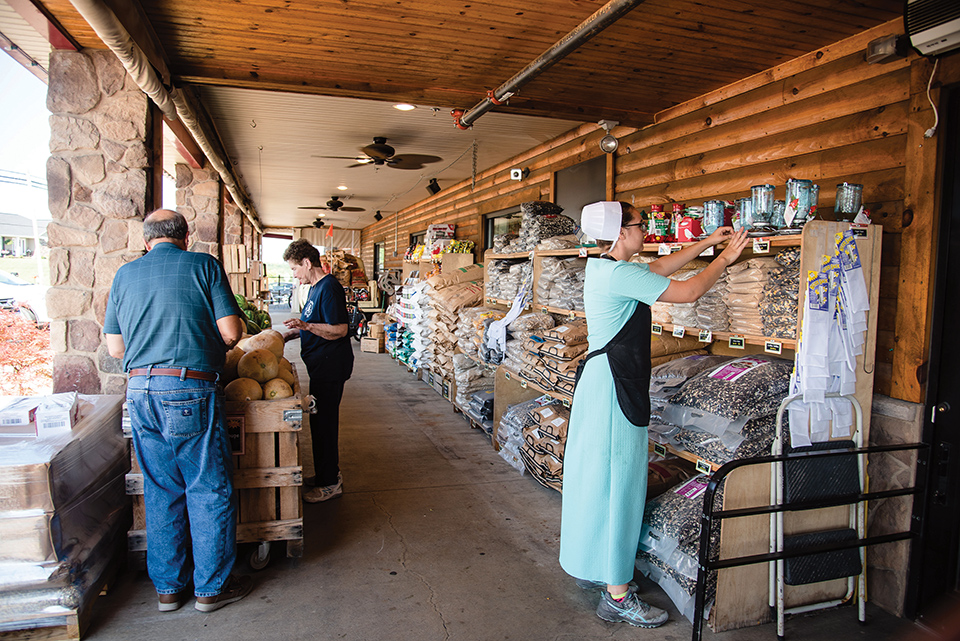 Country Markets

Troyer Market: Travelers stop by this red-roofed market just east of downtown Berlin to buy bulk foods, candy, cheese, butter and fresh seasonal produce. Troyer Market also stocks a variety of jarred Amish Wedding brand foods, which are created using authentic traditional recipes. 5201 County Rd. 77, Millersburg 44654, 330/893-3786, troyerscountrymarket.com

Swiss Village Bulk Foods: This large store within an easy walk from the middle of downtown Sugarcreek stocks almost 6,000 products, ranging from meats and cheeses to nuts and candies to fresh-ground peanut butters to mixes and other dry goods. 309 S. Broadway, Sugarcreek 44681, 330/852-2896, swissvillagebulkfoods.com

End of the Commons General Store: Founded in 1840 and expanded over the years, customers visit this historic store near the border of Trumbull and Geauga counties for food items such as Amish cheeses and meats, nostalgia candies and traditional fry pies made fresh daily. 8719 St. Rte. 534, Mesopotamia 44439, 440/693-4295, endofthecommons.com

Wholesome Valley Farm: Stop by this small farm store in Wilmot to buy eggs, meat or produce that is grown or raised on-site. Equally wholesome is the fact that the store runs on the honor system, with customers leaving payment in a mailbox. 927 U.S. 62, Wilmot 44689, 330/359-2129, wholesomevalleyfarm.com

Lehman's: A multitude of jarred goods line the wall-length pantry shelves in Lehman's food section, but that's just the start of what is found here. There's locally harvested honey, dry goods, mixes and much more that'll help you stock your own country kitchen. 4779 Kidron Rd., Kidron 44618, 800/438-5346, lehmans.com

--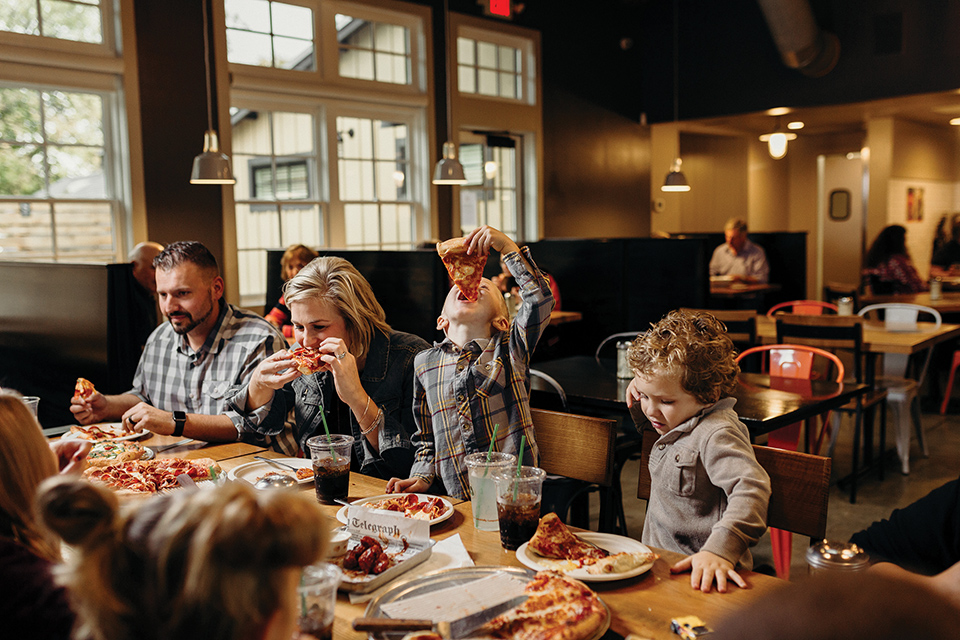 Foodie Finds

Park Street Pizza: Step up to the counter and order from the selection of pizzas featuring fresh, locally sourced ingredients. Each pie has a chewy, soft crust that is made in house from dough that has been cold fermented to boost its flavor. 215 Dover Rd. NW, Sugarcreek 44681, 330/852-2993, parkstreetpizza.com

Tarragon at the Inn at Honey Run: This boutique inn's fine dining restaurant features a seasonal menu of contemporary American cuisine sourced as much as possible from the surrounding countryside. There is an on-site garden and beehives that provide ingredients for the menu as well. 6920 County Rd. 203, Millersburg 44650, 330/674-0011, innathoneyrun.com

Rebecca's Bistro: The menu at this breakfast and lunch spot in Walnut Creek changes frequently based on what's available seasonally. Gluten-free options are always on the menu, and the bistro's signature tomato basil soup is a must-order item. 4986 Walnut St., Walnut Creek 44687, 330/893-2668, rebeccasbistro.com

Broken Rocks Cafe & Bakery: This casual spot in downtown Wooster focuses on fresh and local ingredients, from its signature sourdough bread to the grass-fed beef that goes into its burgers. The adjoining Rox Gastropub is an upscale restaurant open in the evenings. 123 E. Liberty St., Wooster 44691, 330/263-2949, brokenrockscafe.com

The Cider Press: Opened in 2022, this downtown Millersburg spot offers a menu that changes weekly to highlight the ingredients available from area farms. Check the website to see what's cooking before visiting for brunch, lunch or dinner Thursday through Sunday. 73 W. Jackson St., Millersburg 44654, 234/301-9027, ciderpressmbg.com

--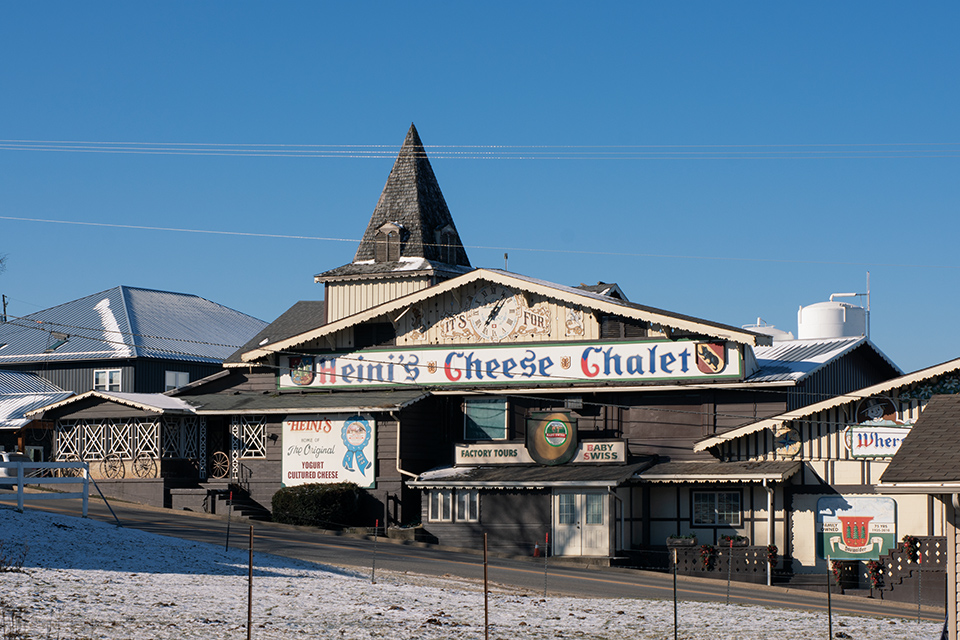 Cheese Spots

Heini's Cheese Chalet: Home of Bunker Hill Cheese, this landmark Holmes County food spot offers a variety of delicious made-on-site cheeses, as well as the opportunity to sample before you buy. You can also pick up jam, jellies, meats, fudge and more. 6005 County Rd. 77, Millersburg 44654, 330/893-2131, bunkerhillcheese.com

Guggisberg Cheese: The home of the wonderfully mild and creamy Original Baby Swiss cheese sells its award-winning creations alongside smoked meats, jams and more at a small factory store. Also be sure to pick up some of Guggisberg's premium Swiss cheese. 5060 St. Rte. 557, Millersburg 44654, 330/893-2500, babyswiss.com

Middlefield Original Cheese Co-op: This Geauga County spot is known for cheese, but the general store also sells jams, jellies, honey, maple syrup, ice cream and bulk foods. Varieties available include cheddar, colby and more. 16942 Kinsman Rd., Middlefield 44062, 440/632-5567

Walnut Creek Cheese: Shop this over 55,000-square-foot market in Walnut Creek for meats, produce, bulk foods and, of course, cheese. Whether you're looking for small blocks of fun flavors, larger blocks of traditional varieties or sliced cheeses by the pound, you'll find it all here. 2641 St. Rte. 39, Walnut Creek 44687, 330/852-2888, walnutcreekcheese.com

Broad Run Cheesehouse: This cheese house, deli and boutique along old state Route 39 in Dover sells a variety of flavors, from baby Swiss to habanero hot pepper. After shopping, check out the on-site Swiss Heritage Winery and Han's Place Restaurant. 6011 Old Route 39 NW, Dover 44622, 330/343-4108, broadruncheese.com