Ohio Life
| Best Hometowns
Best Hometowns 2021: Wadsworth
This Medina County city has seen a surge of new downtown businesses in the past five years, providing an added boost to an already forward-looking community.
Nov./Dec. 2021
BY Jason Brill | Photo by Kevin Kopanski
Nov./Dec. 2021
BY Jason Brill | Photo by Kevin Kopanski
Wadsworth loves breaking new ground. You know that as soon as you see the white construction hardhat — decorated with a Wadsworth High School sticker — hanging on the back of Mayor Robin Laubaugh's office door. A Wadsworth native, the mayor beams when she shares a photo of the high school and adjoining community center completed in 2012 or describes updates that will widen downtown sidewalks.
"Downtowns are really a reflection of a community," Laubaugh says. "You can tell a lot about the people and how the government cares about downtown by looking at the efforts put into it."
Wadsworth's community pride is apparent as you sit down for breakfast at Valley Cafe (the Southern-style shrimp and grit cakes are a must) or grab a doughnut and a coffee at Rise and Grind (order the sweet Snickers mocha). The bakery is one of six new small businesses that opened downtown during 2020 and one of 20 since 2016, the year Main Street Wadsworth was founded.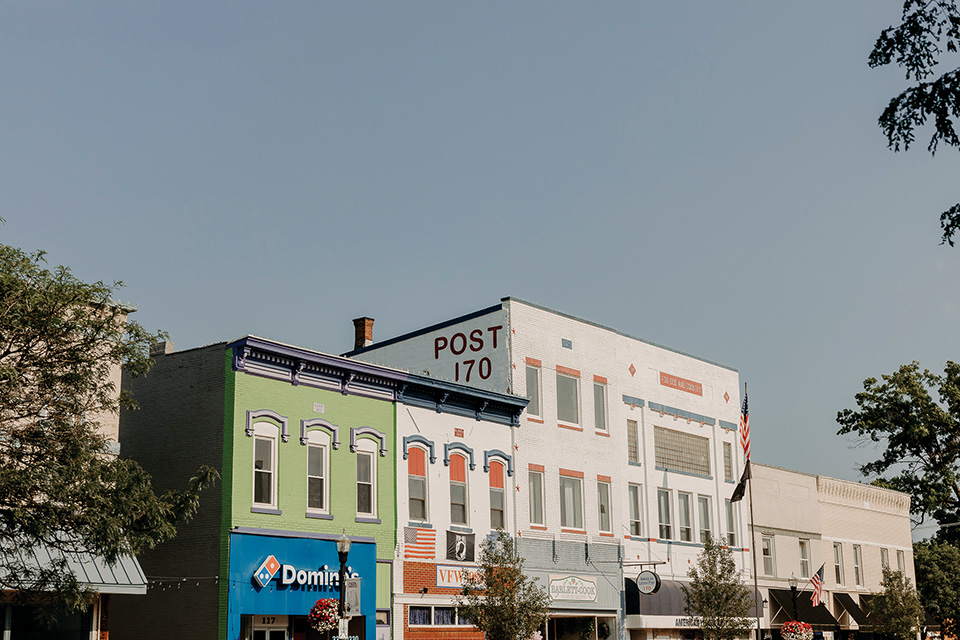 "Our downtown has a new energy, new excitement," says Adrianne Patrick, executive director of Main Street Wadsworth, which boosts the area by providing support to small business owners and organizing community events. "Realtors tell me that they sell houses downtown because they tell people that we do First Friday events. That gets people really excited that they have something to go and do."
This Medina County city of just over 24,000 residents, which was originally founded in 1814, is an easy drive from Cleveland and Akron, but it is more than a suburban bedroom community. Throughout its history, Wadsworth has embraced striking out on its own to benefit those who live there. Since 1916, the city has been the main provider of electricity for residents. In the 1990s, it did the same with cable television service. Today, Wadsworth offers high-speed Internet access to households. The roughly 10-square-mile town even has its own data center and solar power farm.
"It's nice to have the opportunity to have a little bit of independence," says Laubaugh, who is serving her fourth four-year term as mayor. "Residents get one bill for all these services. … it's very convenient."
These quality-of-life benefits are part of the city's fabric. So is its past as the home of the Ohio Match Co. Once the largest match manufacturer in the world, the company operated in Wadsworth for 92 years before closing in 1987. That industrial heritage is celebrated each summer with the Blue Tip Festival — five days of rides, food, live music and more that includes a parade and the ceremonial lighting of a 20-foot-tall Blue Tip match.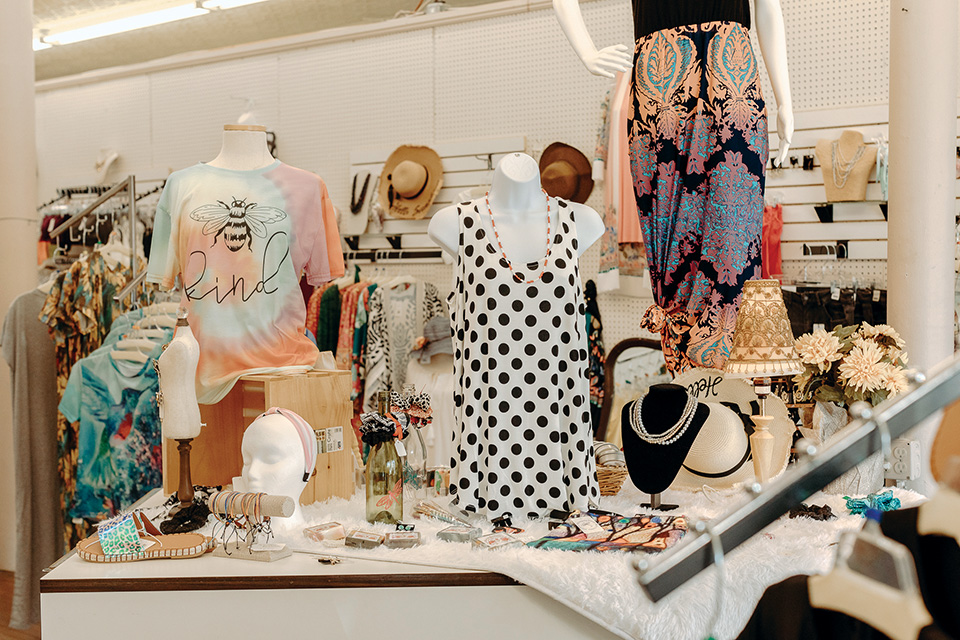 A short walk from downtown, you can get a glimpse of the still-standing warehouses of the former Ohio Match Co. factory that have been repurposed to house smaller but successful businesses such as Novex, which manufactures urethane products like belting and sheeting, and as storage space for other businesses in the city.
Walking through Wadsworth's neighborhoods, you can expect a wave or "hello" from folks hanging out in their yards. That friendliness is a hallmark of the businesses that call downtown home, too, with owners who are quick to share what they love about the city. Rhonda Johnstonbaugh Abbott, who owns Opal Dragonfly Boutique, credits Main Street Wadsworth with helping her make the leap from an online operation to a physical location in 2018 — and for aiding the shop's expansion this year.
"I wouldn't have opened without the things that Main Street Wadsworth does, like the First Fridays and extra events during the holidays," says Johnstonbaugh Abbott, whose boutique specializes in eclectic, comfort-first fashion for women. "We've been really busy here."
Around the corner and down the street, Wadsworth Music draws guitar fans with its authorized Fender dealer status, but owners John and Susan O'Leary's shop also offers lessons, as well as school band and orchestra instrument rentals. Susan adds that what she likes most about Wadsworth is its manageable size.
"Downtown's not that big," she says. "We know our customers on a first-name basis. It's really nice to watch kids grow up."
Don't let its relatively compact size fool you, though. Downtown Wadsworth is packed with fun and interesting spots. Strike gold at the BookShelf, one of three used bookstores run by nonprofit Project: Learn of Medina County. This location, housed in a former bank space (don't miss browsing the collection of antique books in the old vault), is full of affordable and interesting finds, with sales going to fund adult literacy programs in the county.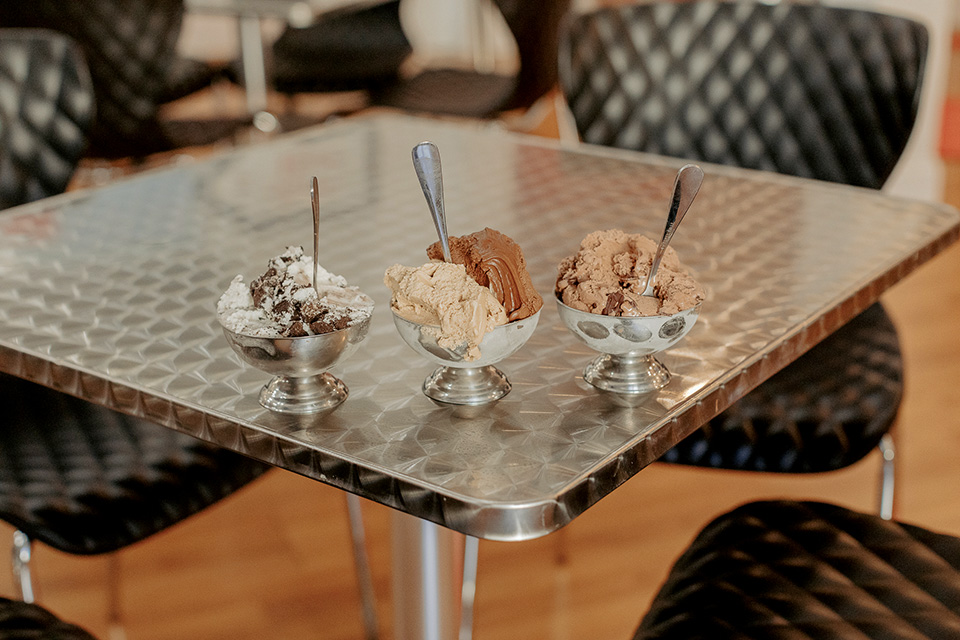 Not far away, Sonnets Coffee & Whiskey Bar features more than 170 whiskeys, from Scotch and Japanese varieties to rye and Ohio-made libations. The spot's Sazerac cocktail will transport you to the bayou, as will its New Orleans-style cuisine. Although Wadsworth Brewing Co. and Valley Cafe opened in 2017 and 2015, respectively, the owners of each have both already expanded their downtown footprint. Wadsworth Brewing Co. opened its UnWined cocktail and wine bar right next door, while Valley Cafe owners BJ and Nicole Mikoda looked across the street for their new project: Dolce at the Strand, a gelato, dessert and cocktail spot housed in a former movie theater. Serving inventive gelatos made using Italian equipment, Dolce has become a happening hangout thanks in part to its patio bocce ball courts.
"We really became intrigued with what we were a part of in the revitalization of downtown," says Nicole. "We asked ourselves, 'What else could we do to make downtown Wadsworth a destination?' We wanted to give people more than one thing to do."
That sentiment — creating a downtown that residents and visitors alike want to explore — is echoed by Patrick.
"We want to give people as many reasons as possible to come downtown and have something unique to see," she says. "People choose Wadsworth because it's close to other cities and the good schools, but then it's just kind of icing on the cake that we have this vibrant downtown that's on the rise."