Ohio Life
| Best Hometowns
Best Hometowns 2021: Delaware
This central Ohio city offers a vibrant downtown, great community events and a wide range of arts and entertainment.
Nov./Dec. 2021
BY Ilona Westfall | Photo by Megan Leigh Barnard
Nov./Dec. 2021
BY Ilona Westfall | Photo by Megan Leigh Barnard
On the first Friday of every month, the streets of downtown Delaware fill with people. Families with toddlers in tow, young professionals and college students from nearby Ohio Wesleyan University pile in downtown's shops and antiques stores, dine at its restaurants and take advantage of free kids activities.

The city's First Friday events — each with a different theme like the September "Back to School Bash" or December's "Home for the Holidays" — draw around 15,000 to 20,000 people to Sandusky and Winter streets. The massive turnout is not an unusual occurrence in the historic storefront-lined downtown of Delaware, which also hosts events such as farmers markets and a vintage car show.

"People come for that sense of community," says Susie Bibler, executive director of Main Street Delaware. "Downtown has definitely become a hub for activities, and when people think of our downtown, they get a warm, sentimental feeling."

The city, which is located in Delaware County about 30 miles north of Columbus, was established in 1808 and has grown significantly since 2010 to a population of 44,000. New housing developments, as well as other compatible land uses, have been steadily filling its nearly 20 square miles. Prior to this growth, downtown storefronts saw a 50% occupancy rate and nowhere near as many people came downtown for events. Along with the town's growth, the downtown itself now boasts a 94% occupancy rate, welcoming businesses, restaurants, offices and apartments.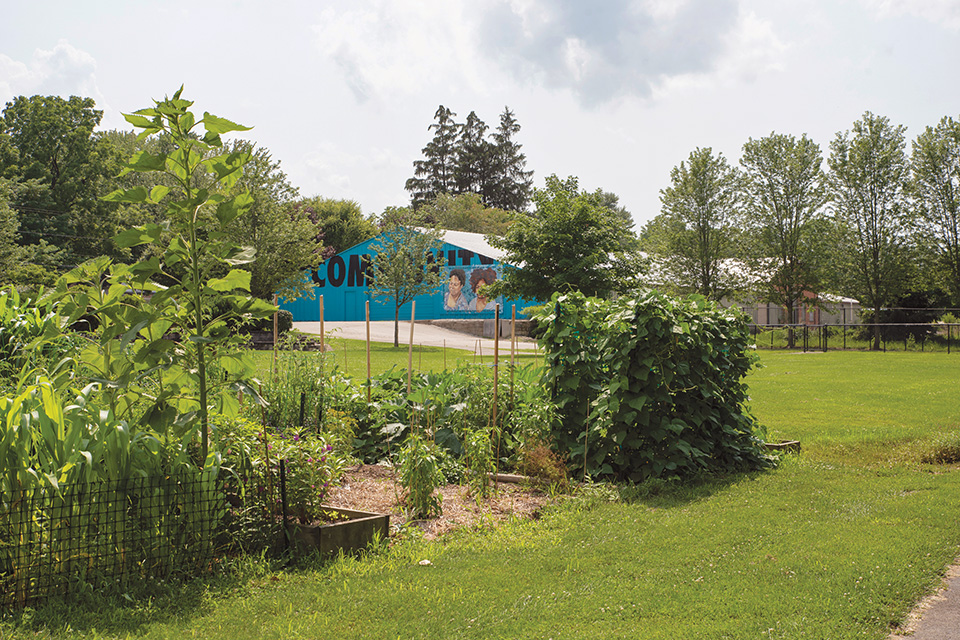 "When I moved here 21 years ago, it was very much a small town," says Bibler. "But it's been really neat to see the community grow with the population and the forward thinking that our leadership has in the community."
Pat's Endangered Species — located on Winter Street across from another downtown staple, the 157-year-old Bun's Restaurant — has also been around long enough to experience the city's growth firsthand. A record store selling vinyl and CDs is an unlikely candidate for the current longest-running retail business in the city, but its selection of 20,000 titles has kept customers coming back since 1980.
"The community has been supporting me for a long time," says owner Patrick Bailey. "We have regular customers that come from 70 miles away to shop here." Regulars even lined up down the block to attend an in-store birthday party for the resident shop cat, Gary.
A Delaware resident since childhood, except for a brief stint in Montana during which different owners were in charge of the record store, Bailey is glad he came home.
"Delaware's a safe environment and a nice bedroom community," he says. "And it's just cool with the university."
While students undoubtedly help to keep downtown lively, Ohio Wesleyan University has been a key player in the city since 1842. Its 200-acre campus borders the south side of downtown. Enrollment to the private liberal arts college is around 1,300 students, and it was once attended by the city's most famous resident: 19th U.S. President Rutherford B. Hayes, who was born in Delaware. A statue of Hayes even stands watch over downtown on the corner across from city hall.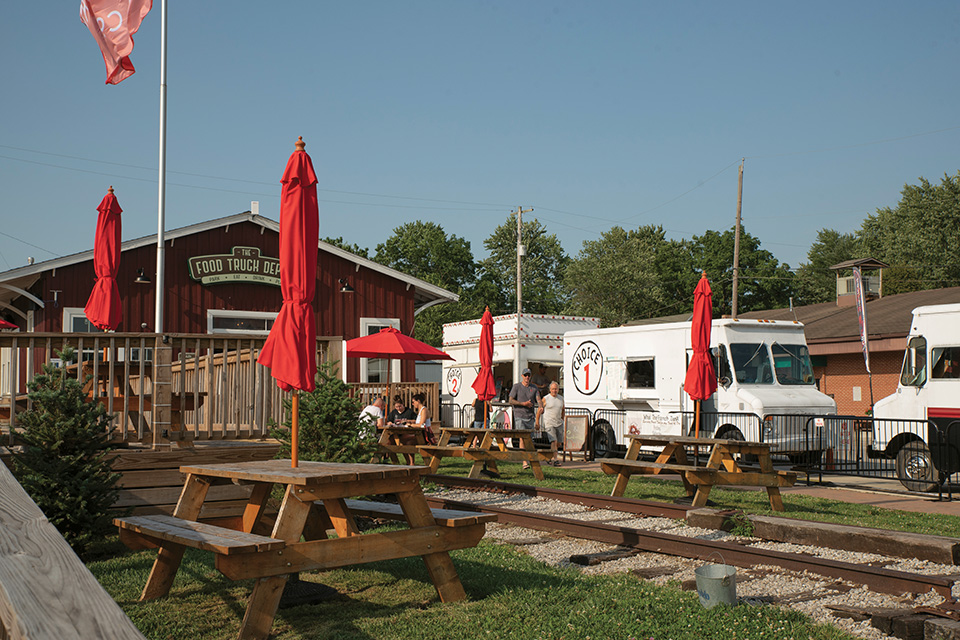 Ohio Health is the largest private employer in the city, with the Kroger grocery distribution center and Ohio Wesleyan University rounding out the top three. While the city's affordability and good public school systems (Delaware City Schools and Olentangy Local Schools) are big draws, many residents still commute to Columbus for work, something Delaware Mayor Carolyn Kay Riggle is hoping to change.
"We're trying to get properties ready so that when developers call, we're ready to receive them," says Riggle, who has been priming spots around town for future business development and jobs. "That means putting in some infrastructure both in and above the ground."
Aiding that goal are almost 50 road-improvement projects completed or in progress since 2004 and upgrades to the city's wastewater and sewer infrastructure. The local airport has seen significant improvements, and Riggle is hoping to put in a downtown hotel.
While city leadership looks to the future, there's already plenty to enjoy in Delaware. Dining hot spots range from Restoration Brew Worx to 1808 American Bistro to The Food Truck Depot, a fun spot that opened in 2019 just outside of downtown with rotating food trucks, an expansive tap room, live music and sand volleyball courts. The city also has 24 parks, including Boardman Arts Park, which stands out for its quirky community-created art.

The Arts Castle, in the historic Victorian-home-lined Northwest Neighborhood, is situated in a towering stone building. The nonprofit organization offers classes for all ages, ranging from drama and drawing to ballet and baking.

There is plenty of entertainment in the city, too. Visitors can see works by famous artists and a rotating lineup of special exhibitions at the Richard M. Ross Art Museum at Ohio Wesleyan or catch a first-run film at The Strand Theatre, one of the 10 oldest movie theaters in the country. The 2021 Little Brown Jug — part of the Triple Crown of Harness Racing — brought 40,000 horse-racing fans to the final day of the Delaware County Fair.
A new comprehensive plan called "Delaware Together" was completed and approved in 2021 to examine more ways to grow, while keeping the charm and sense of community that attracted residents to the city in the first place.
"I think word has gotten out about us," says Riggle. "I love that even though we are growing immensely, we still have that quaint feeling of a small town, which is really hard to keep."