Ohio Life
| Best Hometowns
Best Hometowns 2021: Chillicothe
The original capital of Ohio turns to the future with new development that is reviving the look and feel of this charming and historic town.
Nov./Dec. 2021
BY Jim Vickers | Photo by Megan Leigh Barnard
Nov./Dec. 2021
BY Jim Vickers | Photo by Megan Leigh Barnard
A weekday morning at The Fort Collective pulses with freshly caffeinated energy. The space is anchored by Rost Coffee, which brews up cups of the bold stuff that will make you forget all about Starbucks. Friends and business associates gather in the bright room filled with tables and chairs. Nearby, Trent Fannin roasts coffee beans in a shiny silver machine, the whoosh of a freshly completed batch every so often rising up behind the constant hum of conversation.
"We built this from the ground up," says Fannin, who opened his first Rost Coffee cafe in 2016 before expanding into The Fort Collective in January 2020. "This was just an empty parking lot since 1980."
In addition to Rost Coffee, The Fort Collective also houses Hometown Threads, where you can buy Chillicothe-centric T-shirts and sweatshirts; Kindly Boutique, a shop that supports local artisans as well as women from around the world; and The Stack, which carries apparel, accessories and more. The Fort Collective is one of Chillicothe's newer additions, but a number of breweries, restaurants and other businesses have opened in recent years.
"There are a lot of people looking to invest locally," Fannin adds. "It's forced a lot of positive change. The only way I can describe it is, Chillicothe was just ripe."

Mayor Luke Feeney has been here to witness it all. He took office in 2016, after previously serving as Chillicothe's city auditor from 2013 to 2015. The Athens High School and Ohio University graduate went to Cleveland's Case Western Reserve University School of Law before moving to Chillicothe in 2006 for a legal aid job, where he met his wife, Stacy, also an attorney.
Feeney says most of the new businesses downtown have opened since the 2015 revival of the 1885 Carlisle Building, an anchor of the city's main intersection that was damaged by a serious fire in 2003 and had fallen into disrepair. Today, the historic structure is home to offices for Adena Health System, along with 32 apartments for medical residents and visiting staff. Feeney says the community rallied around the Carlisle Building project, which seemed to usher in a new era for all of downtown.
"Just about every partner you can imagine in the community put tons of time and effort into giving it a new life," he says. "That has been the single most symbolic and actual event. … I think most people agree that has been a catalyst for a lot of downtown."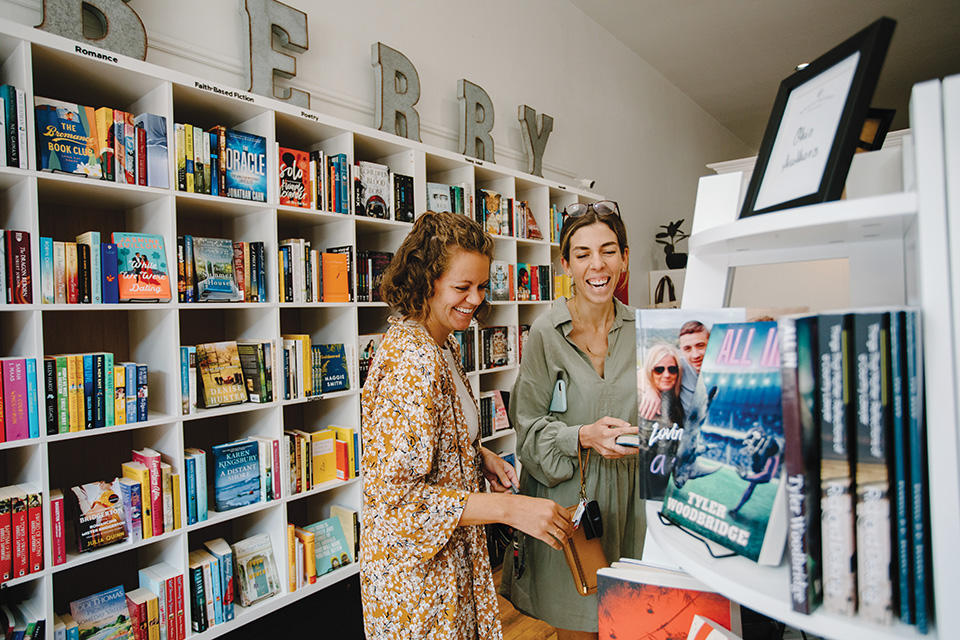 Take a walk through the heart of the city, and you quickly discover charming shops and food-and-drink spots that grab your attention. Cincinnati's 50 West Brewing Co. opened its second location in a hip, two-story space across from the Ross County Courthouse in early 2021, and R Kitchen on Paint has been serving upscale comfort food along North Paint Street since 2016. Downtown shops range from the adorable Highland's Ice Creamery and the well-stocked Apollo Records to the highly curated Wheatberry Books and imagination-capturing The History Store (a specialty shop that stocks a wide selection of civilian and military miniatures). There is still more to come, too.

"We're not done with downtown. It's a great place, but we're not done. We're not done with Bridge Street — it's our big retail thoroughfare — but it's a great place," says Mike Throne, president and CEO of the Chillicothe/Ross Chamber of Commerce. "That's what's exciting for me as chamber president … To get us to this point has been great for the community, but we know we're going to go further."
The investment boom has opened a new chapter for this small town with a long history. Settled in 1796, Chillicothe was the capital of the Northwest Territory between 1800 and 1803 and was twice the state capital of Ohio: from 1803 to 1810 and 1812 to 1816.
The Adena Mansion, the former estate of Ohio's sixth governor, Thomas Worthington, sits on a hilltop about 3 miles from downtown and is open to the public for tours. (The view of Mount Logan from an overlook on the property was the inspiration for the Great Seal of Ohio.) A few miles away from the mansion, Hopewell National Historical Park's Mound City Group shares what is known about the ancient Native Americans who once thrived here.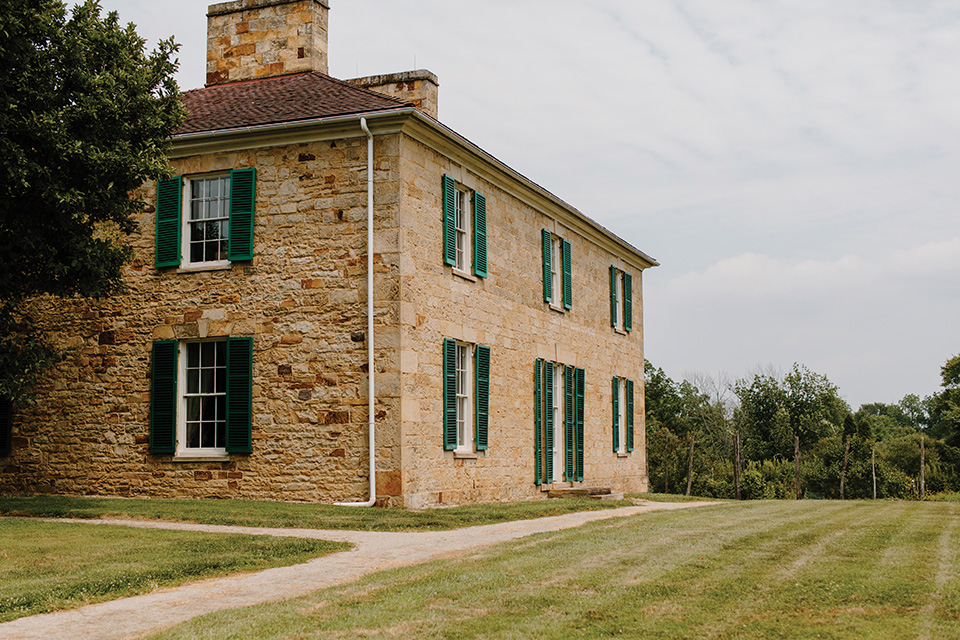 Yoctangee Park, founded as City Park in 1875, runs right up to the edge of downtown's East Water Street, and a metal arch over East Second Street identifies the historic Majestic Theatre. Originally opening in 1853, it is billed as the country's oldest continuously operating theater. Since 1973, Sugarloaf Mountain Amphitheatre, located about 8 miles outside of town, has staged "Tecumseh!" each summer. The outdoor drama tells the story of the Shawnee leader who was born near here in 1768 and his efforts to rally his people to defend their homeland.
Although Ohio history is never far from the surface, this 10.6-square-mile city of just over 22,000 residents also has the convenience-oriented amenities that residents desire. There's the big-box retail district along Bridge Street near the highway, easy access to the city of Columbus (located about 50 miles north) and plenty of nearby recreation options thanks to the fact that Chillicothe is geographically situated in southeast Ohio's swath of Appalachia. The latter has been a draw for younger adventurers, be they from nearby or out of town, looking for places to hike and mountain bike.
Because the region is home to 225 miles of trails, in 2019 the Ross-Chillicothe Convention & Visitors Bureau printed a Ross County Trail Guide, detailing places to hike and parks to explore. The guide has been a hit and tough to keep in stock. Feeney sees the outdoors as just another piece of what makes Chillicothe an attractive place to live, particularly in a time when technology and shifting work norms have given people more choices when deciding where it is they want to call home.
"One of the important things about the outdoors and the opportunity there is I think it couples with the rising popularity, or necessity, of work from home," Feeney says. "It presents us not only with a tourism opportunity, but the ability to attract a generation of people to actually come live and work here who are not from here."